The Le Sueur-Henderson Giants girls tennis team was expecting to play in the afternoon Oct. 11 at the Section 5A tournament, but it didn't turn out that way. Instead, the No. 2 Giants were upset by No. 3 Sibley East 4-3.
It was especially tough to swallow for LS-H, as it previously defeated the Wolverines 7-0 and 4-3.
"Disappointing way to end the season," coach Linda Seaver said. "We knew it was going to be a tough meet, since we played them twice, and it was so close both times."
The winners on the day for the Giants were at the No. 1 and No. 4 singles spots, along with the No. 3 doubles spot. At No. 1 singles, Chloe Brandt defeated Mallory Sylvester 6-3, 6-2. At No. 4, Gracie Buesgens sweeped Morgan Johnson 6-0, 6-0. And at No. 3 doubles, Bella Holloway and Lauren Krause won 6-3, 6-3 over Morgan Thoele and Morgan Haggenmiller.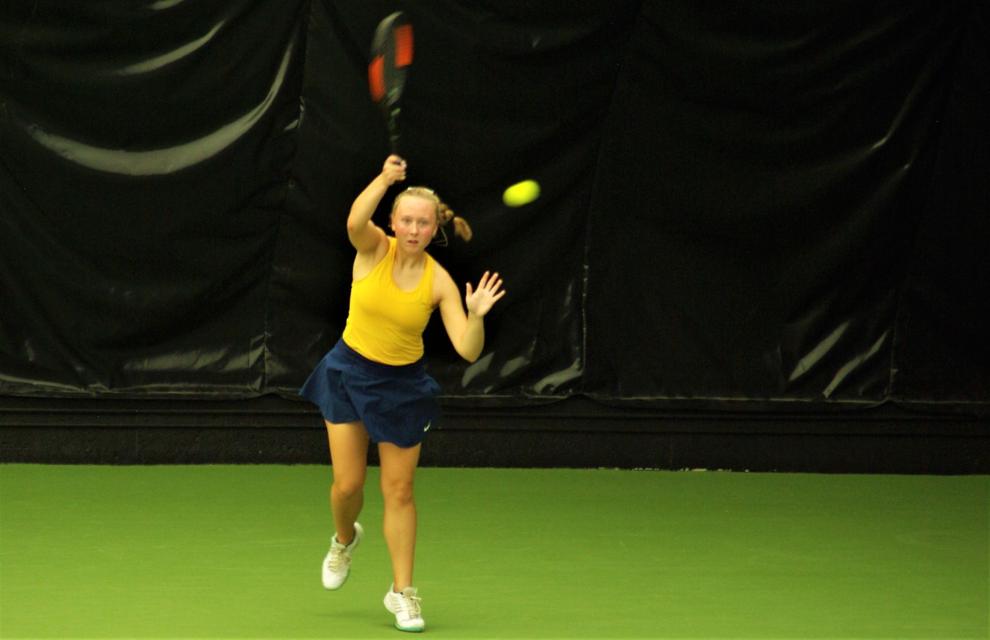 "Chloe, Gracie and No. 3 doubles played strong and played with confidence and played to win," Seaver said.
Elsewhere, Darbi Dunning was the closes the getting the Giants' fourth win on the day, as she lost in three sets to Jenave Mendoza 6-2, 3-6, 6-4. At the No. 2 singles spot, the Giants' Morgan Jones fell to Chloe Reyes 6-3, 6-2.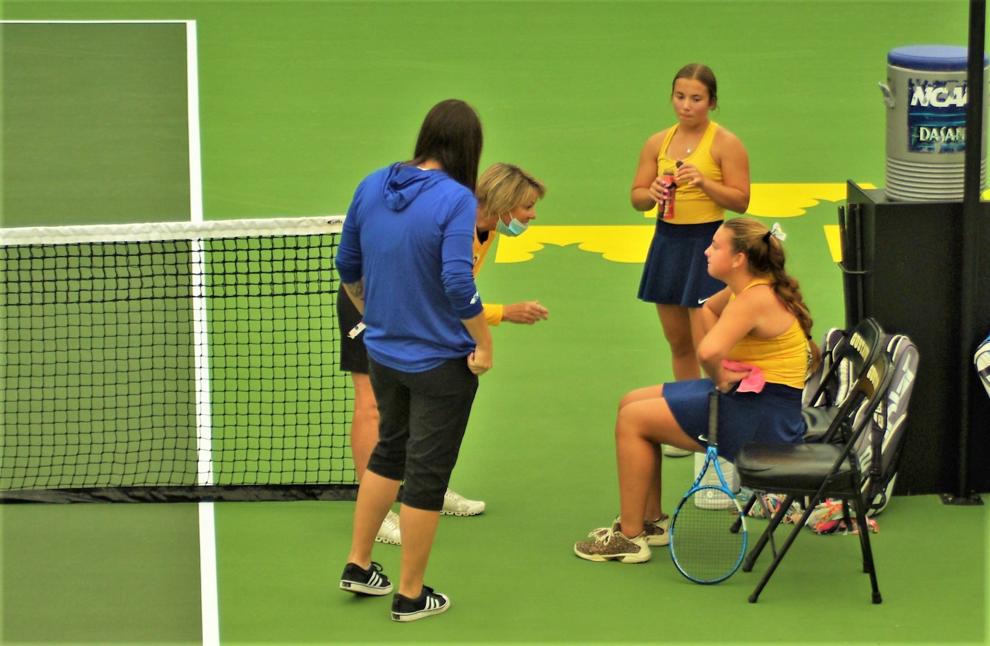 The No. 1 doubles team of Anna Pavlo and Mia Schwarz had an uncharacteristic showing, losing 6-3, 7-5 to Holly Otto and Jessica Widmer. And at No. 2 doubles, Ella Nesbit and Koreyann Straub lost a couple close sets to Hada Henke and Shelby Dieball.
"Some of the matches where we lost points, the girls played tentative and were not playing with the strengths they usually win with," Seaver said.
The loss put a wrap on the LS-H team season; the Giants' biggest accomplishment on the year was repeating as Minnesota River Conference champions. Sibley East went on to the Section 5A final, where it was soundly beaten 7-0 by Providence Academy.
The Giants still have individual section play, where two singles players and two doubles pairings will attempt to earn individual berths at state.