The hills were alive with the sound of runners from across the state of Minnesota, as the Section 2AA cross country championship featured a dozen programs vying for the opportunity to compete at the Minnesota state championships.
Both St. Peter and Tri-City United fielded full teams in both the girls and boys races, but despite some quality performances from both teams, neither team advanced a team or individual to the state meet.
The Titans boys earned a 10th-place finish as a team, while the girls finished 12th. St. Peter's girls registered a 10th-place finish, while the boys finished 12th.
The Titan boys team claimed a 10th-place finish in the sectional, earning 285 points.
"I was really proud of them, it was a tough course and really hilly," said Titan head coach Brian Fogal. "We stayed positive and ran hard. We attacked those hills and even though most runners didn't PR, they ran really hard."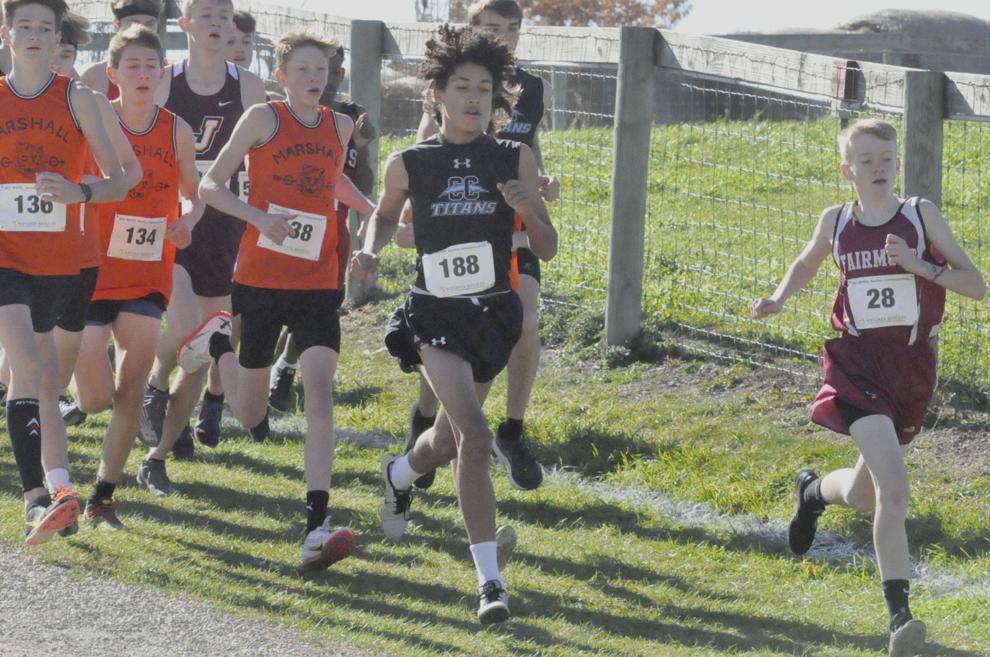 TCU was paced by junior Dante Jubarian who finished 43rd with a time of 18:46.38.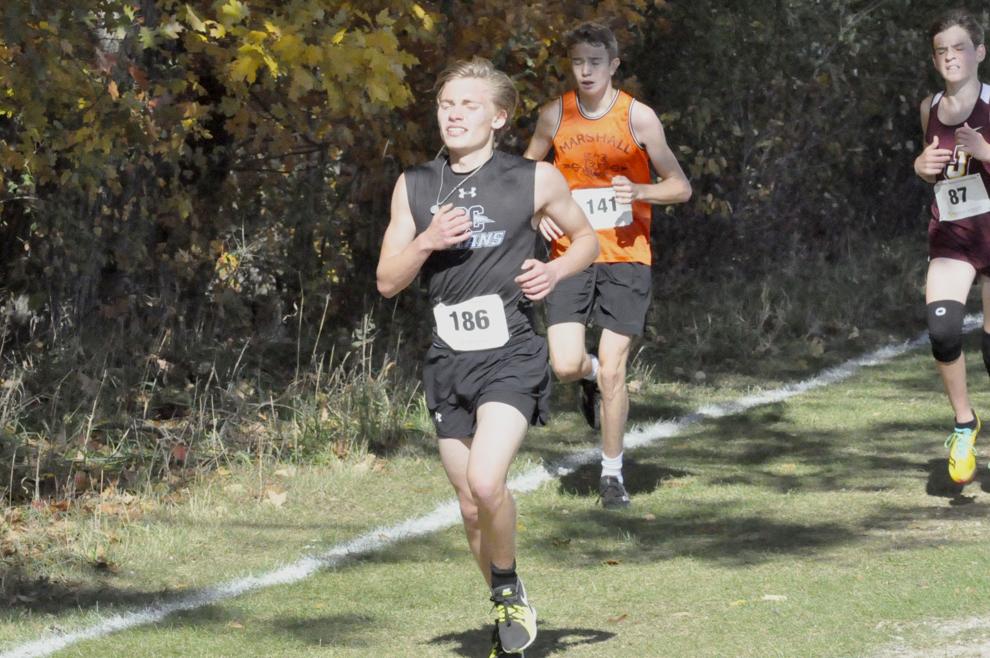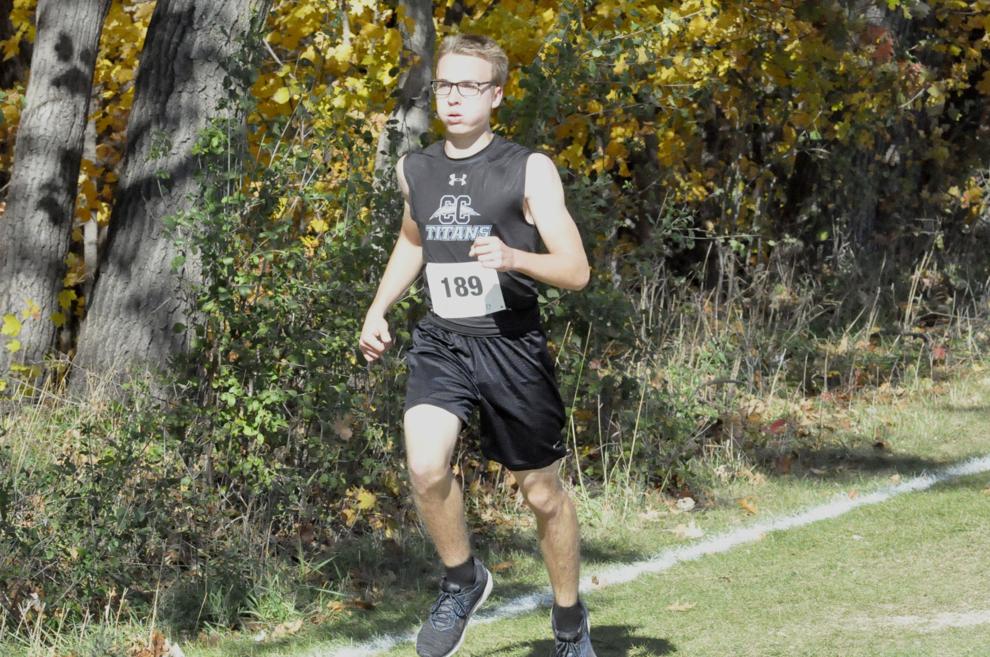 Senior Chase Goecke (19:26.33) and junior Michael Pichotta (19:33.65) earned 55th and 58th place finishes while senior Austin Rutt (20:14.42) finished 63rd.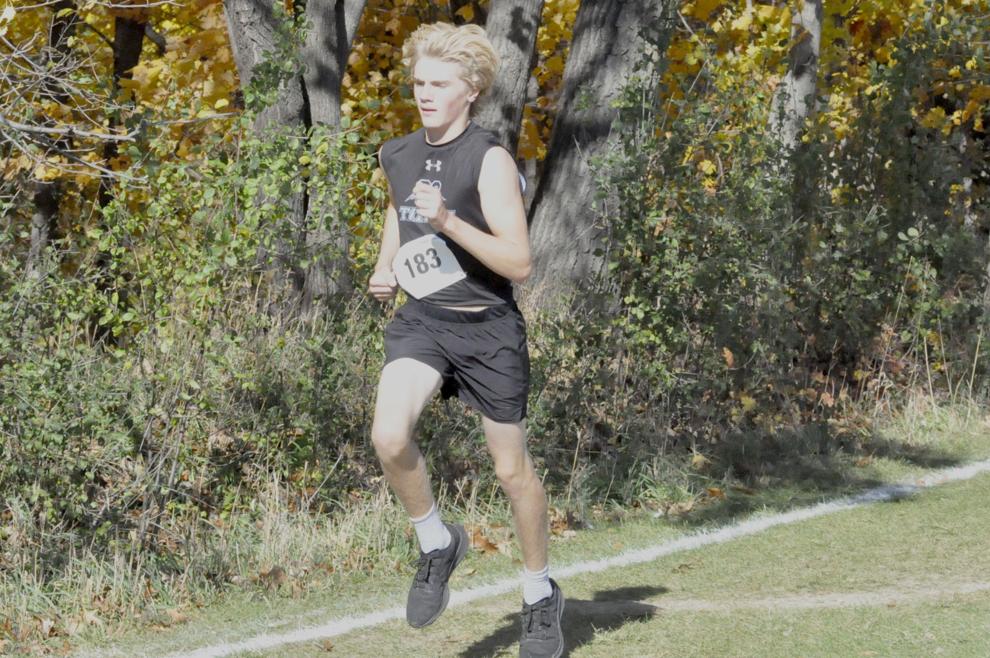 Sophomore Alex Block (20:35.32) rounded out the scoring for TCU with eighth grader Grant Fitterer (20:36.10) and sophomore Caleb Robrahn (20:54.47) also running.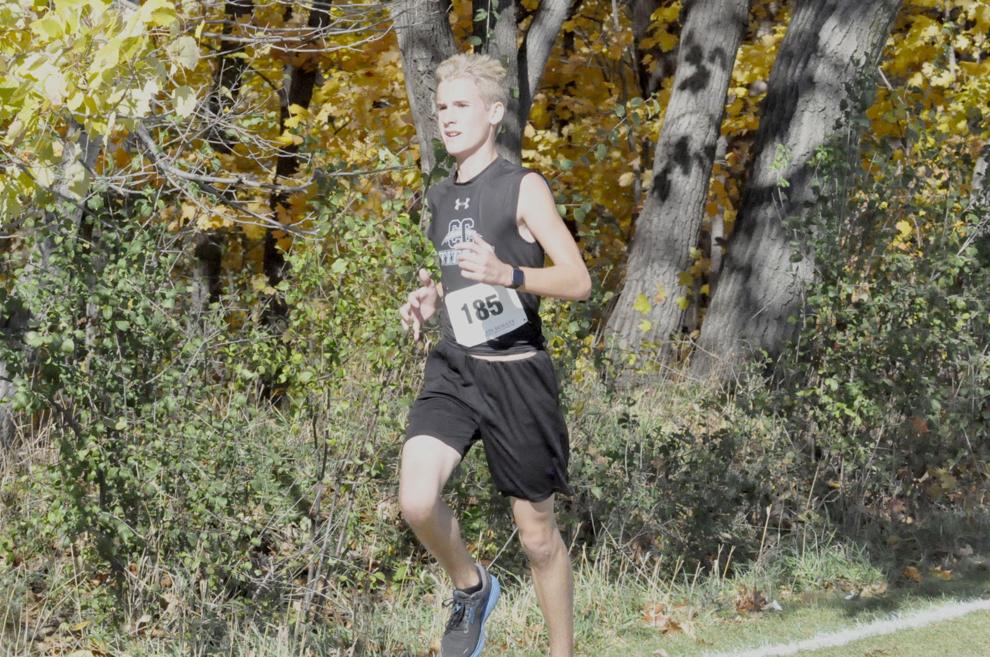 "This season was nice to get back into the swing of things with regular meets," said Fogal. "This was a really hard working team and we had maximum effort every single practice."
The Titan girls finished 12th in the meet, just seven points short of the 11th place spot with 301 points.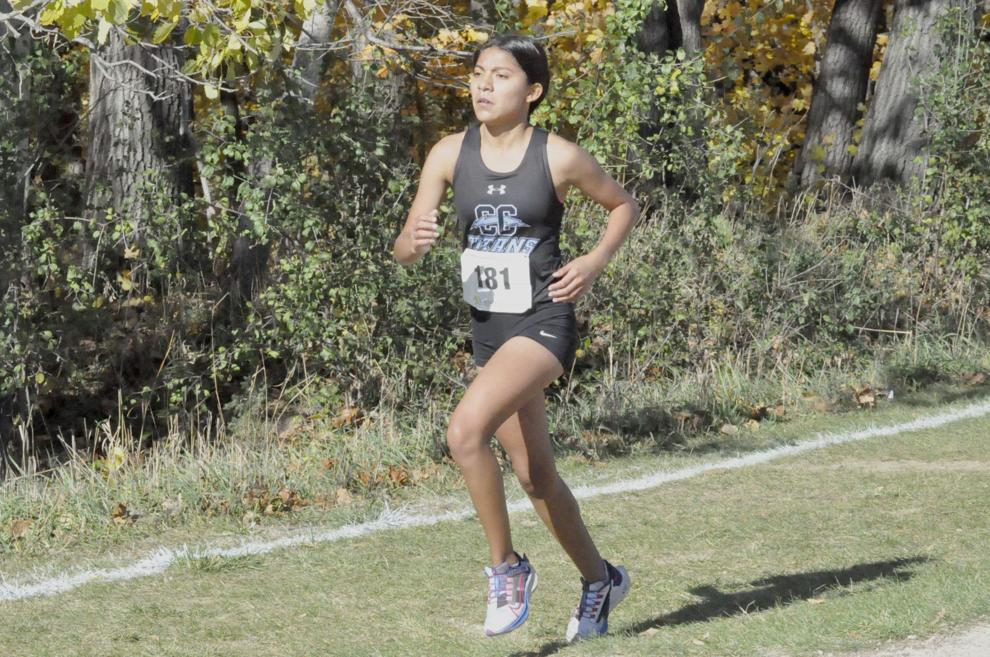 Freshman Yasmin Ruiz paced TCU with a time of 21:38.04 to finish 29th.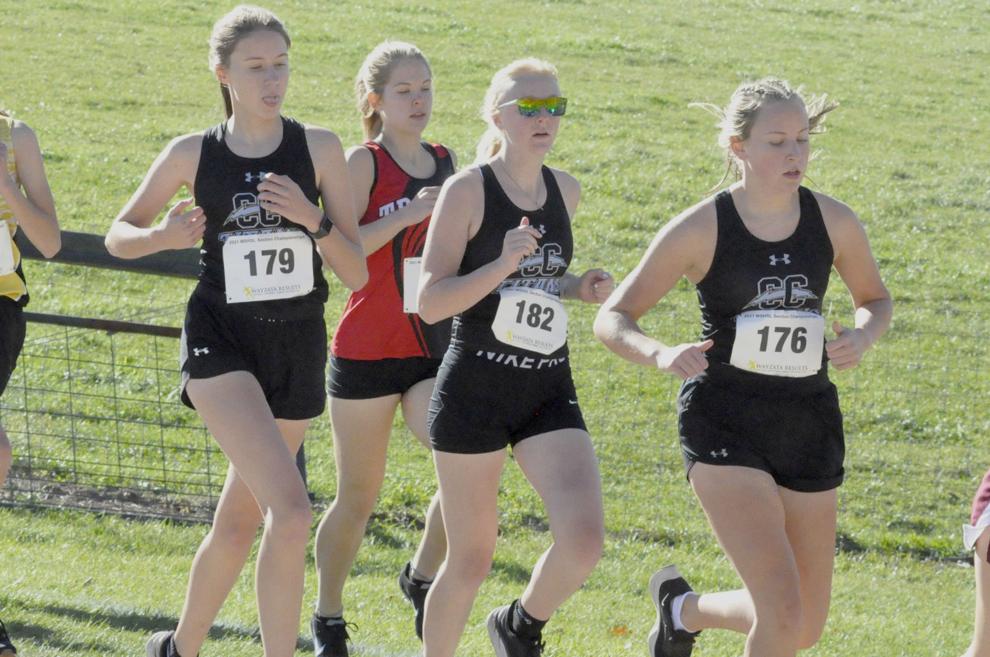 Freshman Megan Marek (24:33.10) and senior Trinity Turek (24:37.39) earned 64th and 64th place finishes while seventh grader Kirra Flicek (24:49.33) finished 69th.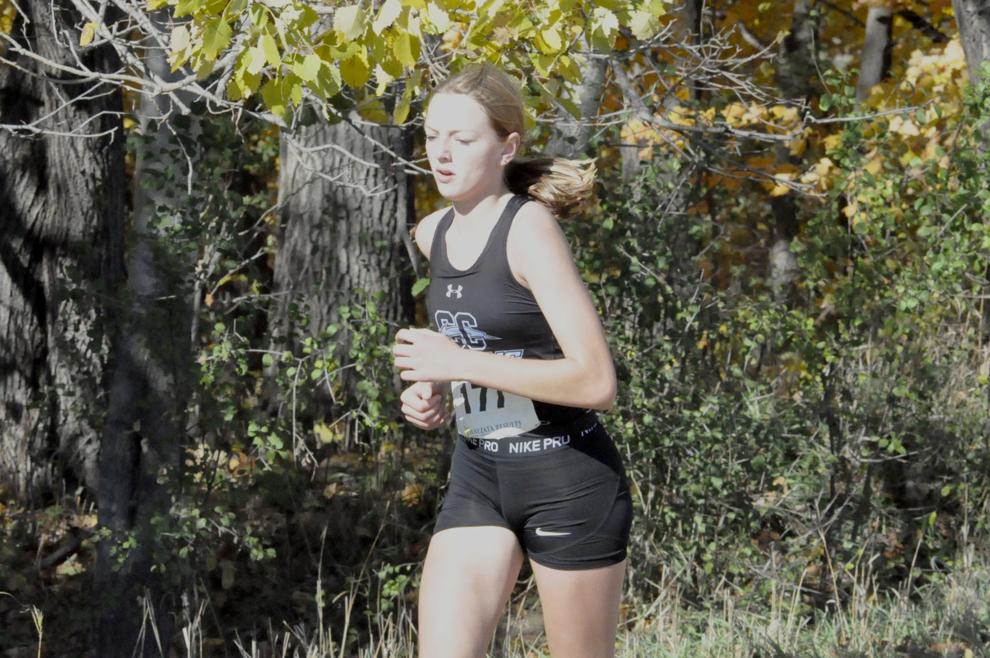 Junior Makayla Erickson (25:14.95) rounded out team scoring while sophomore Olivia Burns (25:29.92) and junior Rhia Krautkremer (25:54.01) also ran for the Titans.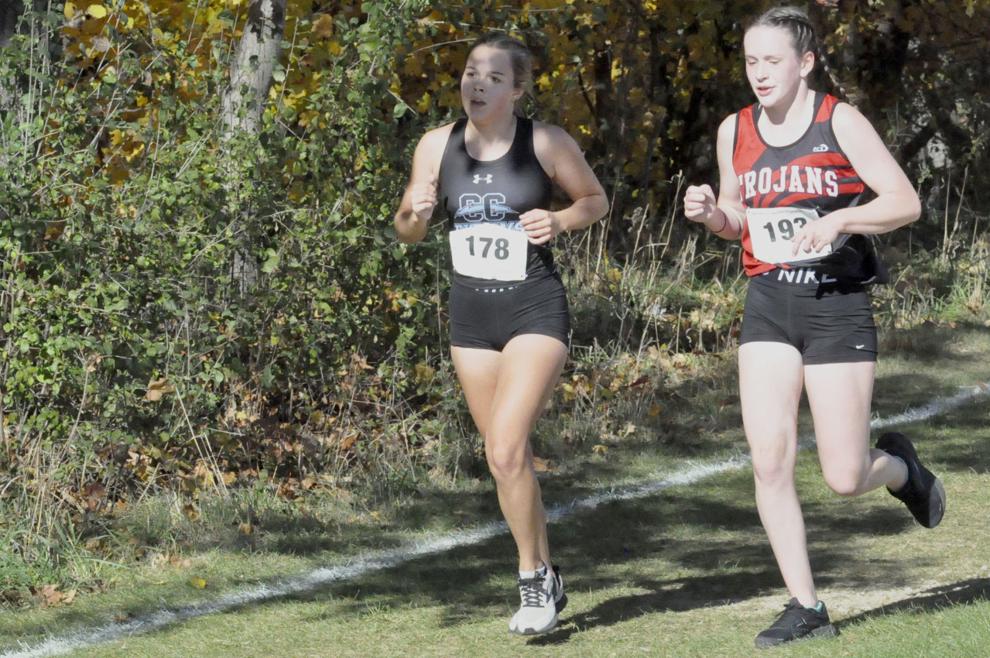 As for the seniors on his boys and girls team, Fogal said, "I'm going tothank them for what they've overcome and what they accomplished. Getting through Covid last year and coming back for their senior year, they were a positive influence on the younger kids and set a good example for everyone."
"The section meet is supposed to be the biggest meet of the year in cross country," said Saints boys team head coach Bill Stuewe. "This meet is the one meet that separates the good from the great." 
The St. Peter Boys cross country team knew of the challenges coming into the race and were ready to compete.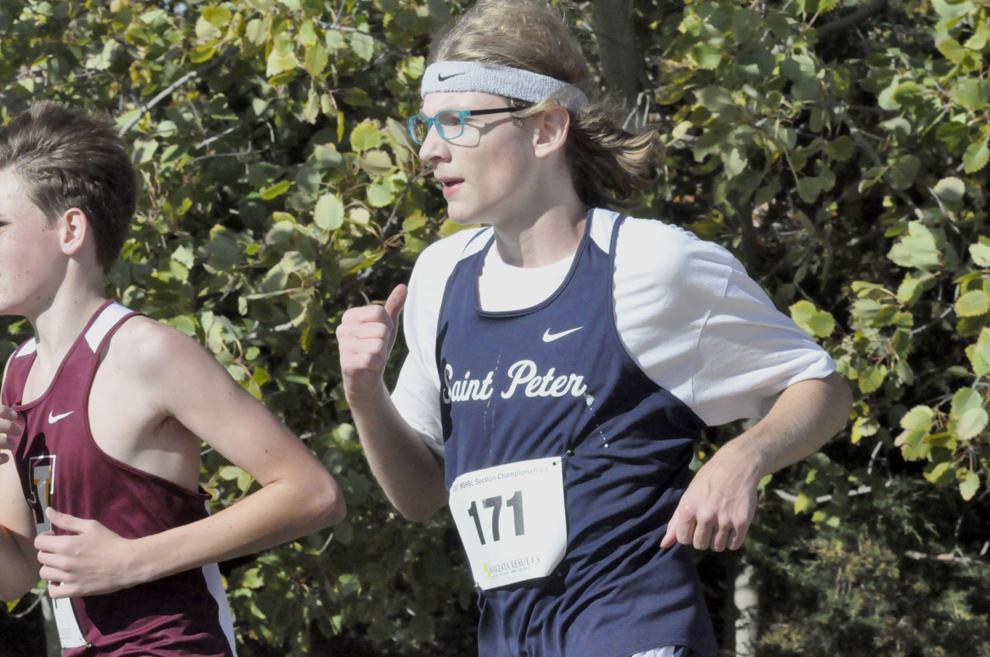 Freshman Callum Harmes ran a personal best of 19:27 as the No. 1 for the Saints, finishing 56th overall.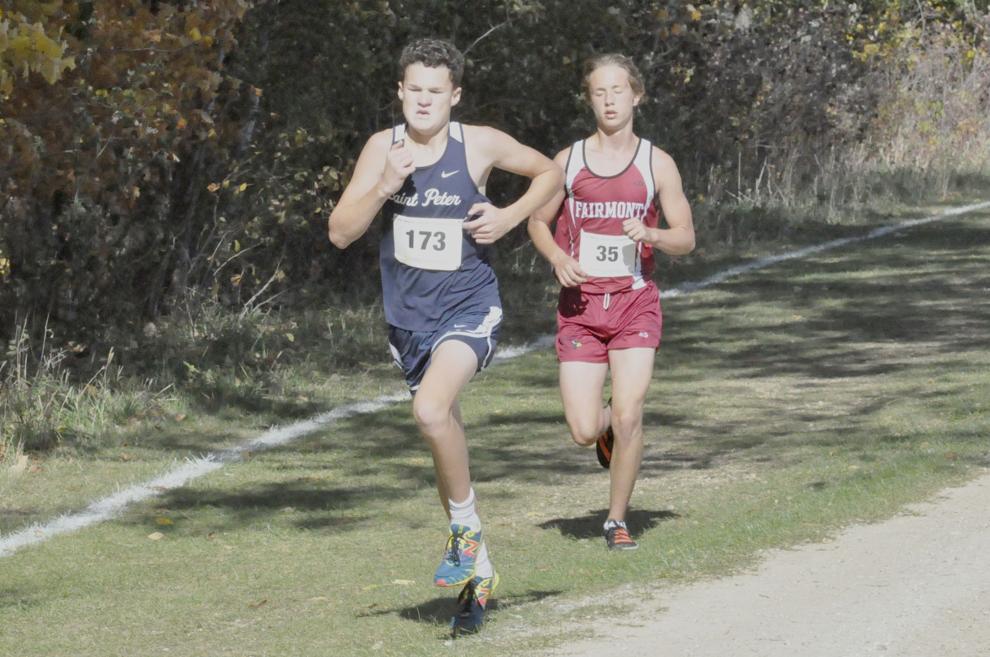 Fellow freshman John Kennedy earned the second spot on the team with a time of 20:18 to finish 64th.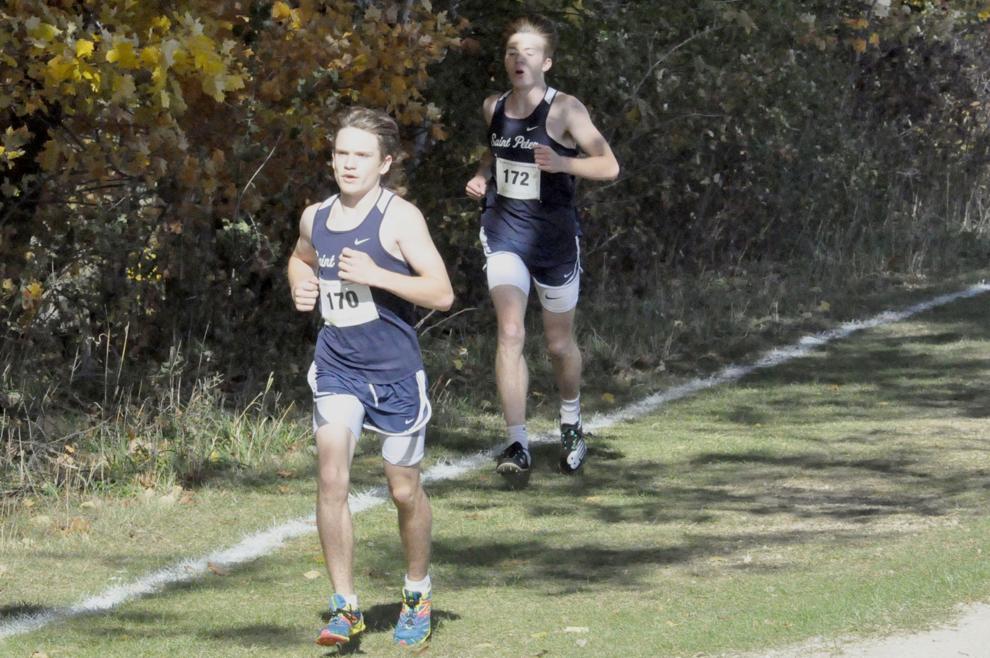 Sophomore Corbin Herron was the next in for the Saints and finished strong 20:59, just in front of eighth grader Logan Bock (21:03) who earned a personal best.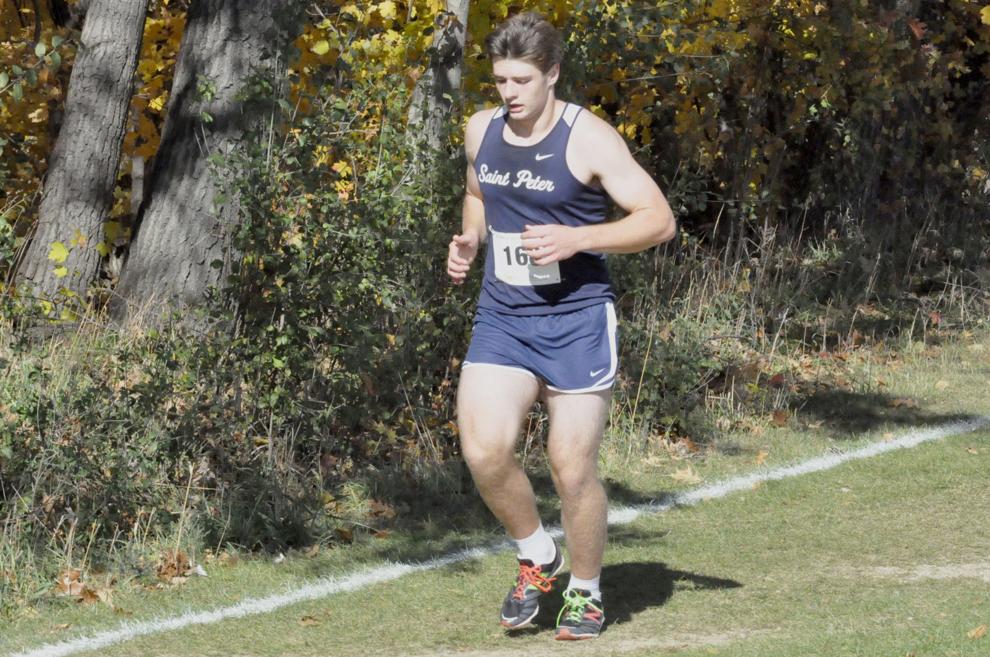 Freshman Luke Banks, who had a great conference meet last week, finished as the fifth runner with a time of 21:11.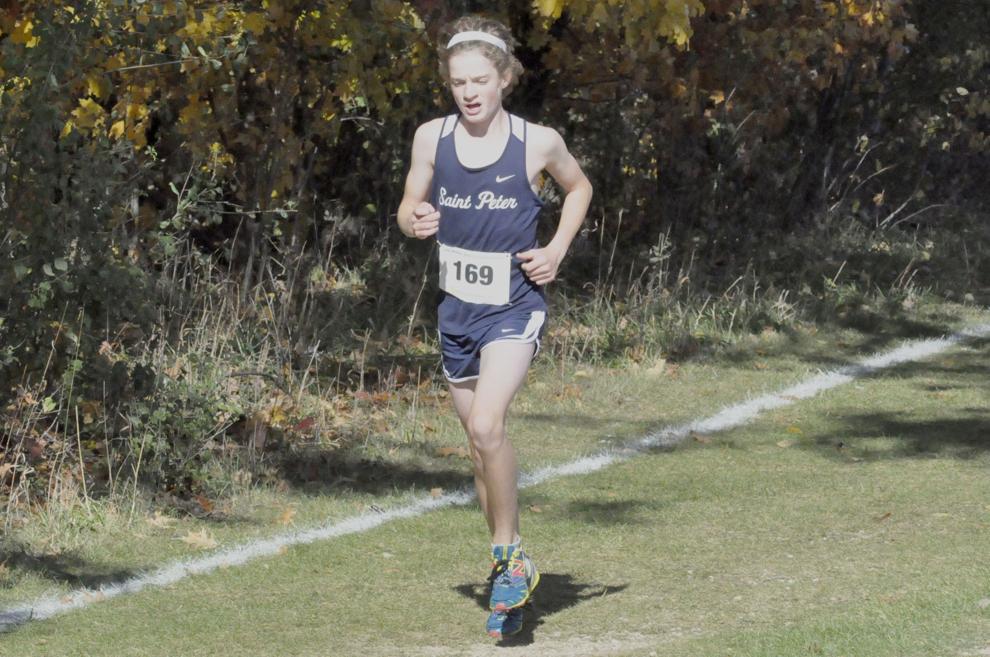 Eighth grader Lathe Bly was the sixth runner for St. Peter with a time of 21:39. Rounding out the top seven runners for the Saints was senior Yahye Ahmed with a time of 22:48. This was Yahye's second cross country meet of the season as he had been injured almost all year and made varsity just in time for sections.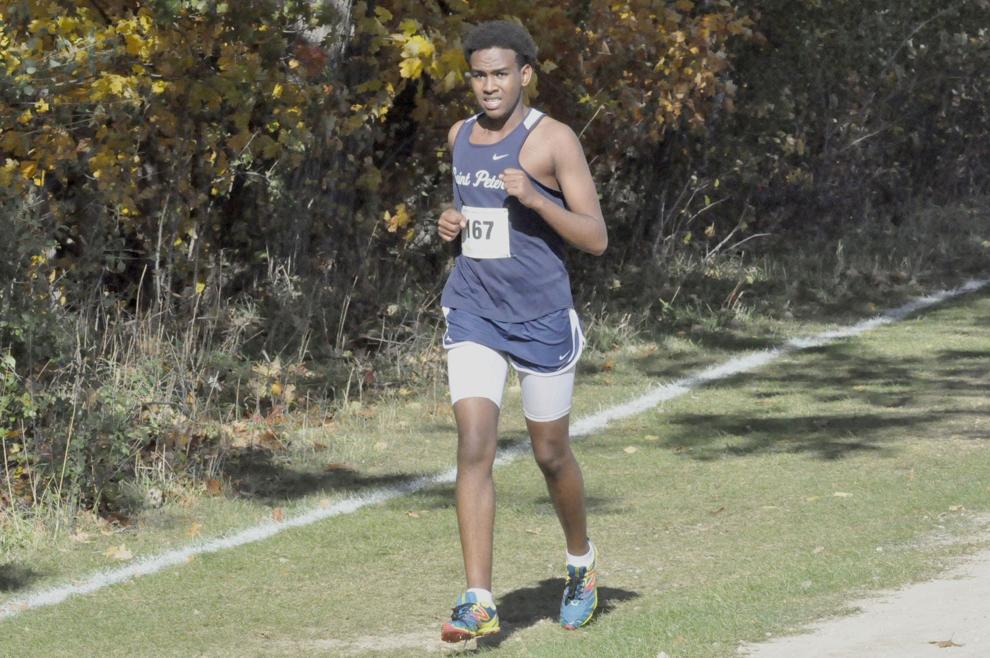 "I feel the team showed a lot of improvement throughout the season," said Stuewe. "Cross country is a sport where the older runners have an advantage and seniors carry you to the next level. I am thankful for the seniors I have coached this year, Will Nelsen, Connor Snow, David Zhang and Yahye Ahmed, and all the hard work they have put forth."
St. Peter's girls team put together a full team of five runners for the first time in the 2021 season, but despite this being the first meet the team has run a full group, they finished 10th ahead of a pair of other teams.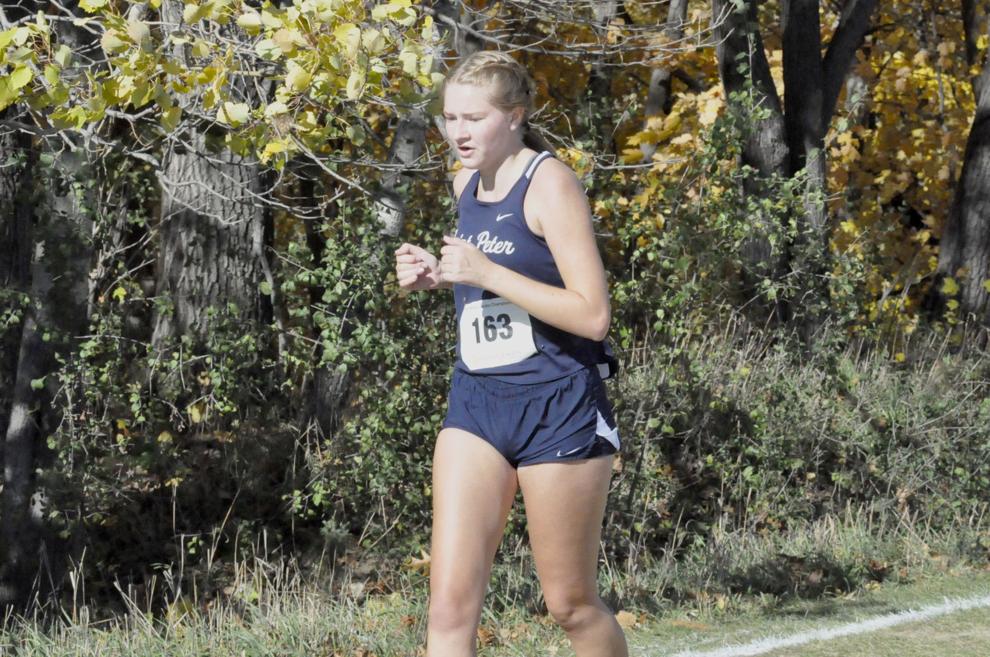 "The girls ran great, we have been running incomplete all year so we just put a team together," said Saint's girls CC head coach Jeff Portugue. "Even with some of the girls still not 100%, we said, 'let's see what we can do with a complete team,' and we beat two others."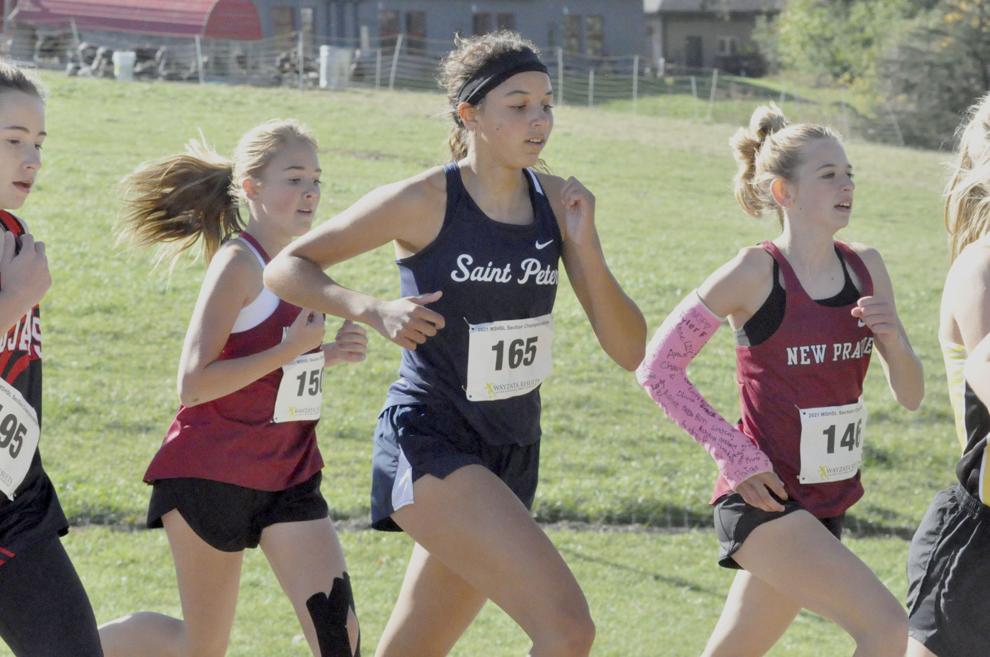 Junior Hadley Stuehrenberg paced St. Peter, finishing with a time of 20:57.97 to place 18th, just outside of individual qualifying for state.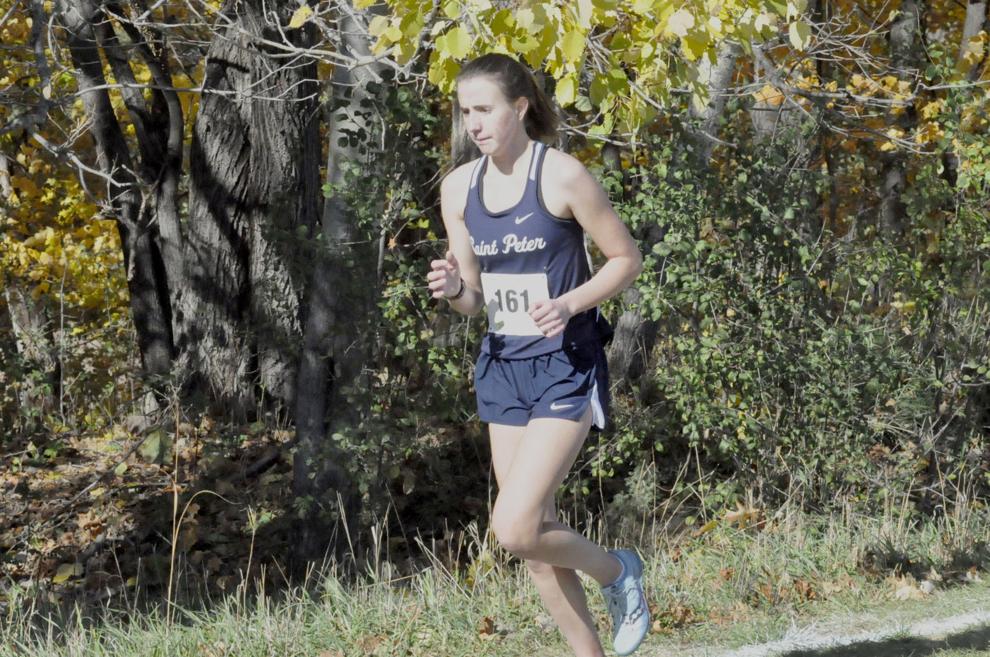 Eighth grader Robin Hibscher (22:53.91) was second for the Saints, finishing 49th while Mackenzie Steinborn (24:03.34) earned a 60th place finish.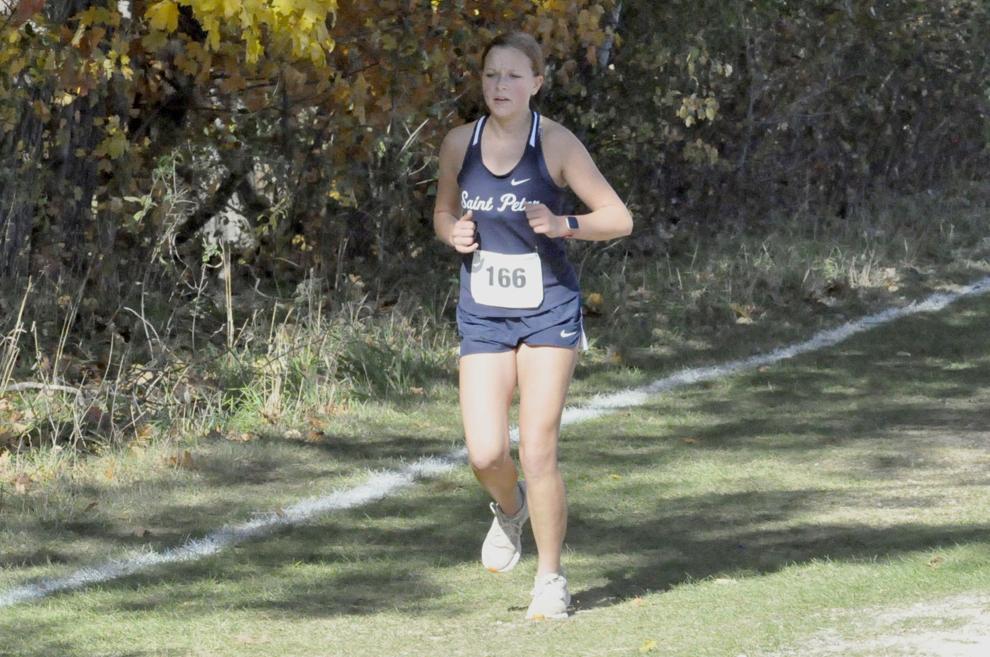 Sophomore Lexi Wentworth (26:39.04) and junior Hailey Looft (27:38.90) rounded out the competition for St. Peter with 80th and 82nd place finishes.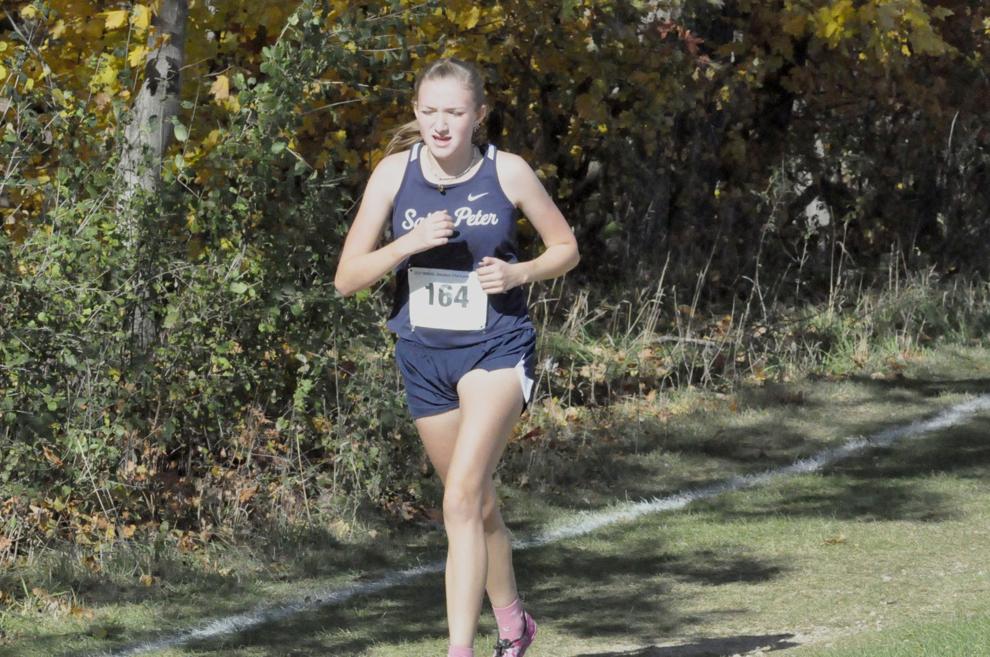 "Despite all the injuries this year, we weren't getting too down on it because we don't have any seniors," said Portugue. "We should be able to bring everyone back and with a commitment over the summer, we should be able to build on this."