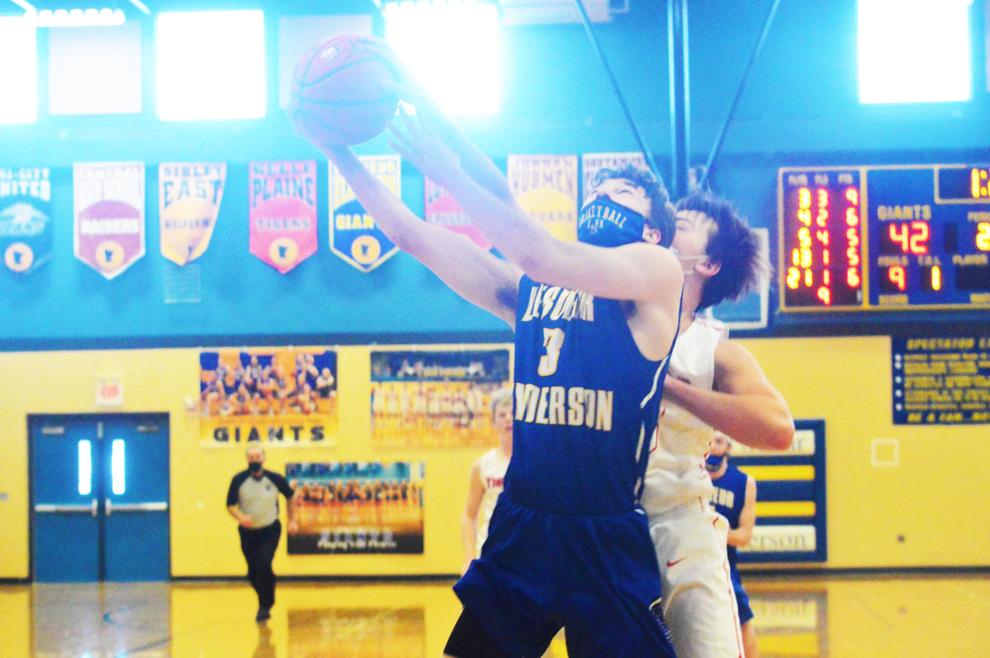 The Le Sueur-Henderson boys basketball fell to several tough challengers last week, adding two losses to the team's now 1-9 record. On Thursday, the Giants were trounced by Southwest Christian after a rocky start, falling 76-57. Then on Saturday, the Giants were cornered by Belle Plaine's overwhelming defense, losing 61-50.
The Giants proved that they could run even with Southwest Christian, but a fumbled first half set Le Sueur-Henderson back. At the beginning of the game, SWC led the Giants by more than 20 points with a scoring total of 39 at the end of the first half. In that time, LS-H had only 18 points.
Their deficit was too large to overcome, but the Giants came back in the second half more competitive. Nathan Gregersen, Lukas Graff and Gage Bishop gave solid performances on offense. Gregersen led the team with 22 points while Graff and Bishop contributed 15 and 14 respectively.
With a more aggressive late game performance, the Giants ran slightly ahead of SWC, scoring 39 points compared to the Stars' 37. But gaining two points on the opposing team was not enough.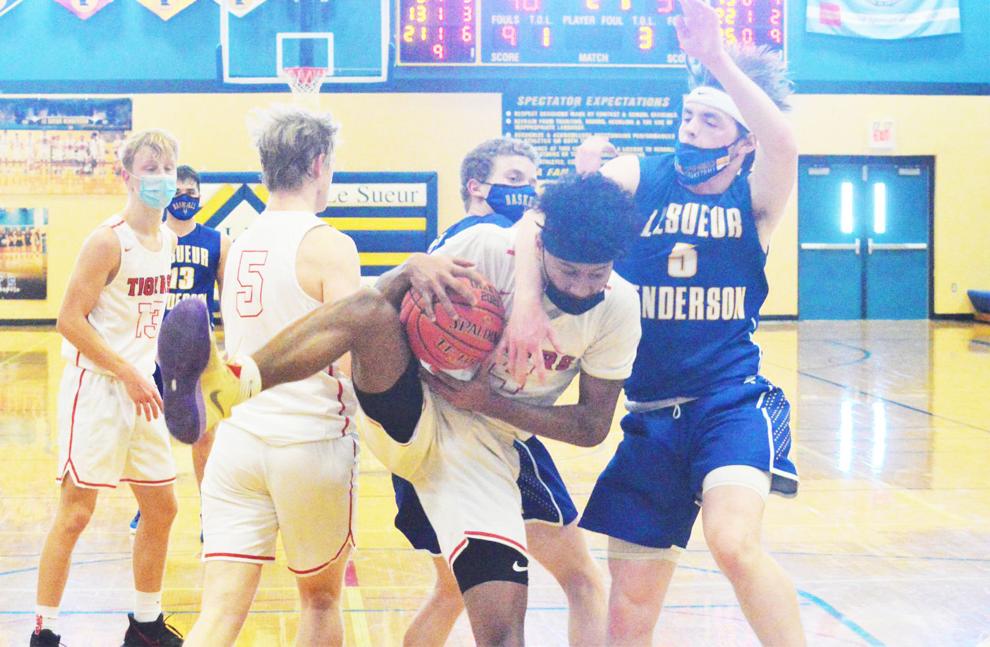 The Giants' performance against Belle Plaine was practically inverted compared to their play against SWC. On Saturday, the Giants had a strong opening, finishing the first half just three points shy of the Tigers 27-24. But Belle Plaine dominated the second half, collecting 34 points over the Titans' 26.
Gregersen continued his performance as the Giants' scoring leader with 11 points. Zach Berndt gave the Giants some late game assistance with two 3-point field goals and a total of ten10 points. Gage Bishop put in nine points while Lane Maus, Lukas Graff and David Gupton delivered six points each.
The team pulled together a competitive offense early on, but as the game stretched on, the Giants made more and more mistakes as Belle Plaine ramped up the pressure. The Tigers had the size advantage and overwhelmed the Giants with attempts to steal. Under pressure, the Giants struggled to score and the Tigers capitalized on the rebounds to enlarge their lead.