As the lakes are starting to thicken up, more ice fishing anglers are heading out on southern Minnesota lakes, and they're catching fish.
Paul Beinke, owner of Walt's bait shop in North Mankato, reports seeing anglers walking out from the public boat accesses on lakes including Lake Crystal and nearby Mills Lake. He said Monday that they are fishing for walleyes and perch, which are both biting.
Duck Lake near Madison Lakes also has seen some walking traffic, and crappies are biting there, Beinke said.
He also suggested trying Long Lake near St. James which is known for big panfish and northern.
He also recommended Lake Hanska for a mixed bag of fish including walleye, perch and crappies.
However he's not sure about the ice conditions on Hanska.
Beinke said there is 2 to 4 inches of ice on Lake Crystal and Mills, but he expects it to thicken by this weekend, which will entice more anglers to walk out on the ice. He expects 4-wheelers to be not too far behind.
Another good early ice fishing lake to try is Eagle Lake, which Beinke said will likely be full of little walleyes this year.
Walleye fishing has been hot lately on the Minnesota River, especially near the public access in St. Peter, below the Highway 99 bridge. But ice is steadily forming, causing numerous icebergs to float down with the current, which makes it more challenging to fish.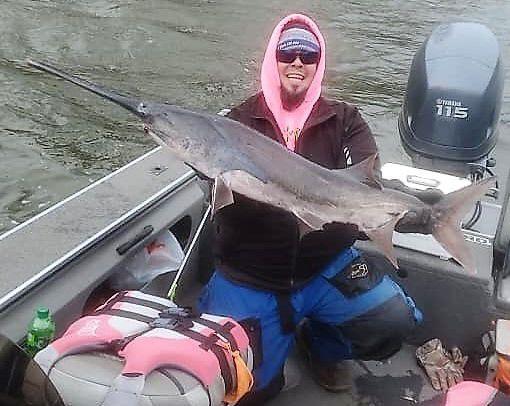 A couple of anglers, including Jesse Drummer of Madison Lake, also snagged about 50-inch DNR tagged paddlefish, a threatened species which seem to be making a comeback in the river.