In another key Valley Conference boys basketball battle, the Cleveland iron five defeated visiting Mankato Loyola 56-54 at the free-throw line Monday.
Senior center Ben Holden, who scored a game high 23 points, delivered the two game-winning free throws with 3.3 seconds remaining to move Cleveland to 10-1 overall and 8-1 in the conference, while Loyola dropped to 10-2 and 8-2. St. Clair, who Cleveland travels to on Friday, also is in the running for the conference title at 8-2, 6-2. Both teams are in the top 10 in the Minnesota Basketball News state Class A rankings with Cleveland No. 5 and Loyola No. 6.
The Clippers made 17 of 21 free throws, while the Crusaders made 8 of 10. Holden hit 11 of 12 free throws and grabbed 15 rebounds for a double-double.
"Ben kind of holds down the fort down there for us," Cleveland head coach Dan Fredrickson said. "He erases a lot of mistakes. If we're shooting a 3, and he's down there, it's a good chance that he's got a good chance for a put back and 3-point play. He got some of those tonight. He kept a lot of balls alive."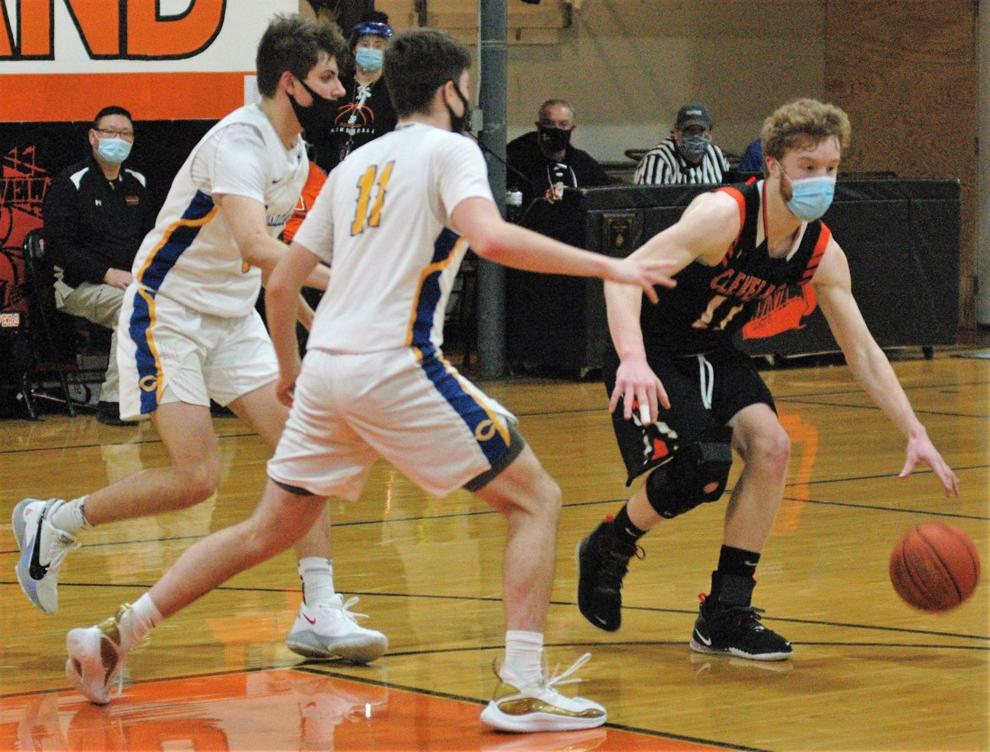 Also for the Clippers, who played just five players, all seniors, point guard Isaac Mueller scored 16 points, shooting guard Elijah Sullivan netted eight points, shooting guard Alex McCabe put in five points, and forward Eric Rohlfing hit four points with two baskets in the last five minutes.
"Isaac really took over deep in the second half with some of those dribble drives," Fredrickson said. "Loyola is hard to guard. I was proud of the effort our kids played tonight."
It was back and forth the entire game as Holden made a put back to give the Clippers a 17-14 lead with 5 minutes to play in the first half. 
But Loyola quickly tied it at 17 on a 3-point basket by senior guard Logan Carlson.
Cleveland went up 22-17 on a 3-pointer by McCabe with 3 minutes to play in the first half.
But the Crusaders came back to take a 24-22 lead on another 3-pointer by Carlson, who finished with 17 points.
A 3-pointer by Mueller put the Clippers back up 25-24 with 35 seconds left in the half.
Forward Simon Morgan, who led Loyola with 18 points, made a pair of free throws to give the lead back to the Crusaders 26-25 with 32 seconds left in the half.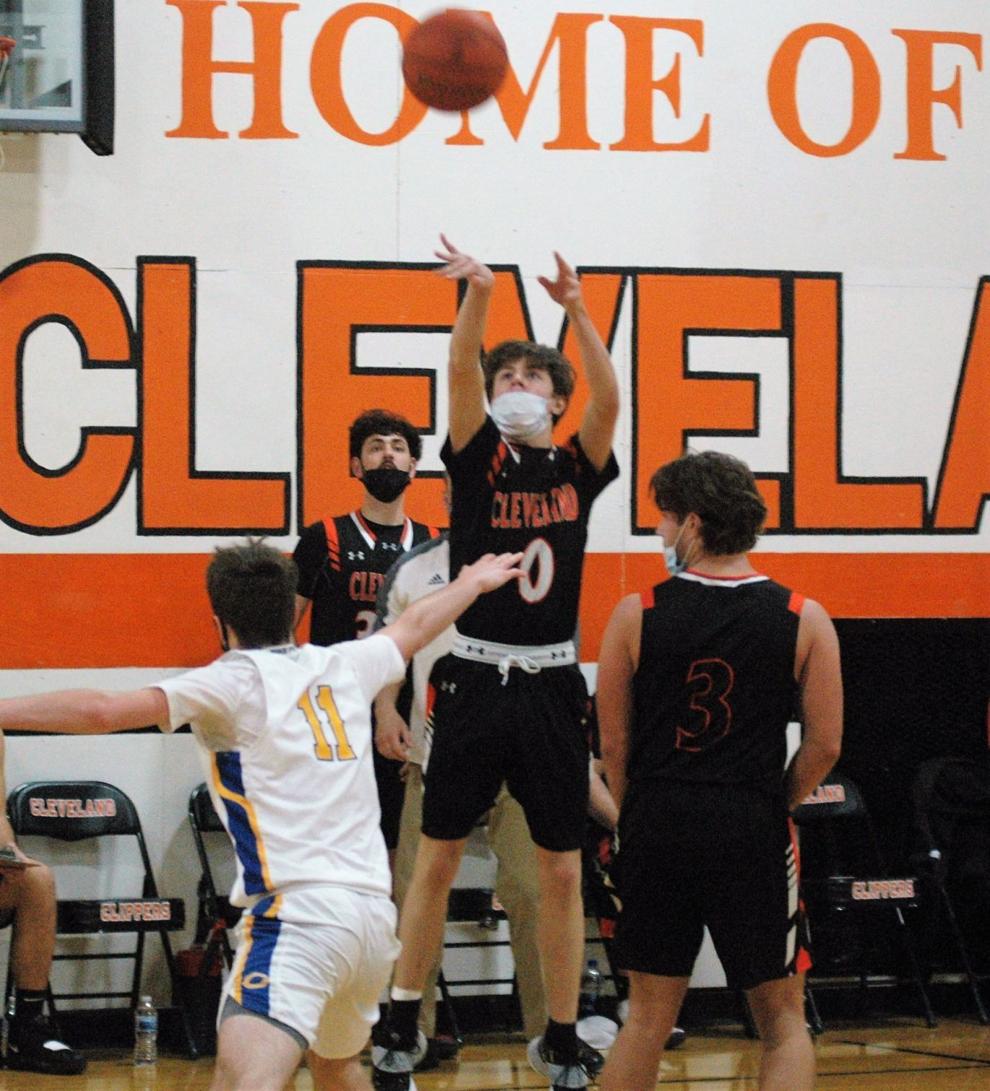 Sullivan then hit a 3-point basket to give the lead back to Cleveland 28-26, and Mueller hit a lay-up to make it 30-26 Cleveland at halftime.
Loyola forged ahead by as much as seven points in the second half at 51-44 with 5:30 to play on a pair of free throws by Carlson.
But the Clippers slowly chipped away on an 8-0 run to take a 52-51 lead. Holden made two free throws to make it 51-46, Rohlfing's first basket in the lane made it 51-48, Mueller's two free throws, followed by a block by Holden and a lay-up by Mueller gave the Clippers the 52-51 lead with 3 minutes to play.
Loyola took a 54-52 lead on a 3-pointer by guard Kolton Kunz, but Rohlfing answered with his second bucket to tie it 54-54 with 2:37 left.
The Crusaders had a chance to tie it having the ball with 1:13 to play, but the Clippers stopped them.
Cleveland inbounded the ball with 29 seconds left, and Holden made a pair of free throws to clinch it 56-54.
Loyola defeated the Clippers 66-57 on Feb. 4.