Brett Zallek grew up a three-sport athlete at St. Peter High School, playing baseball, football and hockey.
But now he's concentrating on a different growing sport: esports.
Zallek has been into video games since middle school, and it has led to a career. He works as business operations coordinator at Minnesota Røkkr/WISE Ventures Esports.
Røkkr started in July 2019 when the Wilf family (owners of the Minnesota Vikings) announced they were investing in a Minnesota-based esports team to join the new-look Call of Duty League, and Zallek has worked there since November, starting as a business operations intern.
"We hit the ground running to plan the first-ever event in the new league," Zallek said.
Røkkr is one of 12 teams in the league. Teams play with five players, each performing a defined role while still fluidly playing together.
"If you had to compare it to a sport, it is probably most similar to the structure of basketball," Zallek said. "These players have proved to be the best in the world by winning amateur tournaments, performing well against top competition and building their online social followings. Most players in the league have tens of thousands of followers, and some even reach into the millions."
The league is run by Activision Blizzard — the publisher of the Call of Duty franchise of video games. Activision Blizzard then operates as the league entity, similar to how the Minnesota Twins fall under Major League Baseball or the Vikings and the National Football League. They organize competitions, promote the league, and are responsible for producing broadcasts for viewers to watch online, via YouTube.
The league has a brand new format and new teams in 2020, and Røkkr played host to Call of Duty League Launch Weekend Jan. 24-26 at the Minneapolis Armory. Thousands of fans came to watch the best players in the world compete on the big stage. The plan for this league was to host live events in the home cities of all 12 teams, but due to COVID-19, all competition has shifted to playing online.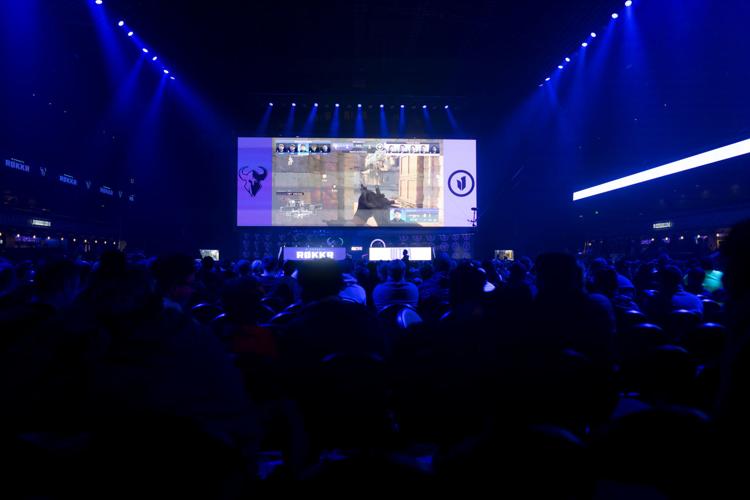 "Working for Minnesota Røkkr, our job is similar to the jobs of our local professional sports franchises," Zallek said. "We promote our players, sell tickets to live events (this obviously has been paused in the pandemic), produce digital content and sell team sponsorships."
Compared to sports
Comparing esports with traditional sports, Zallek said they are similar "from an industry perspective. In the professional leagues, the best players in the world compete on the biggest stage, and hundreds of thousands of people tune in to watch the incredible skill and teamwork on display. The large viewership means there are high-quality production teams and significant sponsor brands that get involved to put on the best show possible for fans. There are also levels of esports that aren't professional, again similar to traditional sports. There are high school and collegiate teams, clubs, and groups of friends that compete together casually."
He continued, "Esports and gaming are for everyone and anyone — age, gender, ability or social status do not define gamers. Esports truly is a competitive outlet, just in a new form. We have competitions in sports, speech, theater and many other forms, so video games is just another one that millions of people enjoy. One distinction here that is important: 'gaming' is the act of playing video games. It can be on a gaming console, a computer or your phone. Esports is playing video games in a competitive nature, often in a league or tournament format."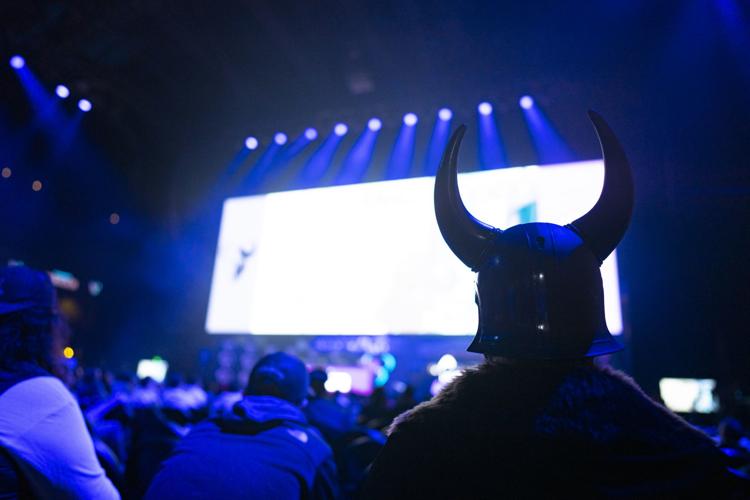 Players can make a good living in esports.
There is a wide range in how much players make, and it can vary depending on the video game they play, Zallek noted: "Many professional players do make healthy livings into six figures, and the biggest gamers in the world (i.e. Ninja) make millions through sponsorships, endorsements and streaming contracts."
Zallek has never formally competed in esports, but he plays video games and competes casually online with friends often.
"It is a great way to stay connected — especially while all staying at home during this time — as well as have fun and have an outlet for our competitive drive," Zallek said.
As a business operations coordinator, Zallek has a wide range of responsibilities. Some of his main roles are working with the venue partner on ticket sales, directing community outreach to local high schools and colleges, writing feature stories for website content, and organizing online fan engagement tournaments and watch parties.
He started out working in esports in 2019 as a communications intern with Happy Warrior where he was employed from May to August.
From October 2016 to May 2019, Zallek worked at UNRL athletic clothing company in St. Paul as an athlete correspondent.
Throughout college, Zallek, 23, served as sports editor/writer, managing editor of the student newspaper, The Record, at St. Johns's University. He graduated from St. Peter High School in 2015 and from college in 2019 with a degree in global business leadership.
One of fastest growing
sports
Esports have been growing in popularity to an all-time high.
In 2019 the total audience size grew to 380 million and in 2019 it looks like that figure was over 450 million. Goldman Sachs expects that eSports will have roughly the same viewership levels by 2022 as the NFL.
There were over 130 colleges with esports varsity teams in 2019, according to ESPN, some of which even offer scholarships for players.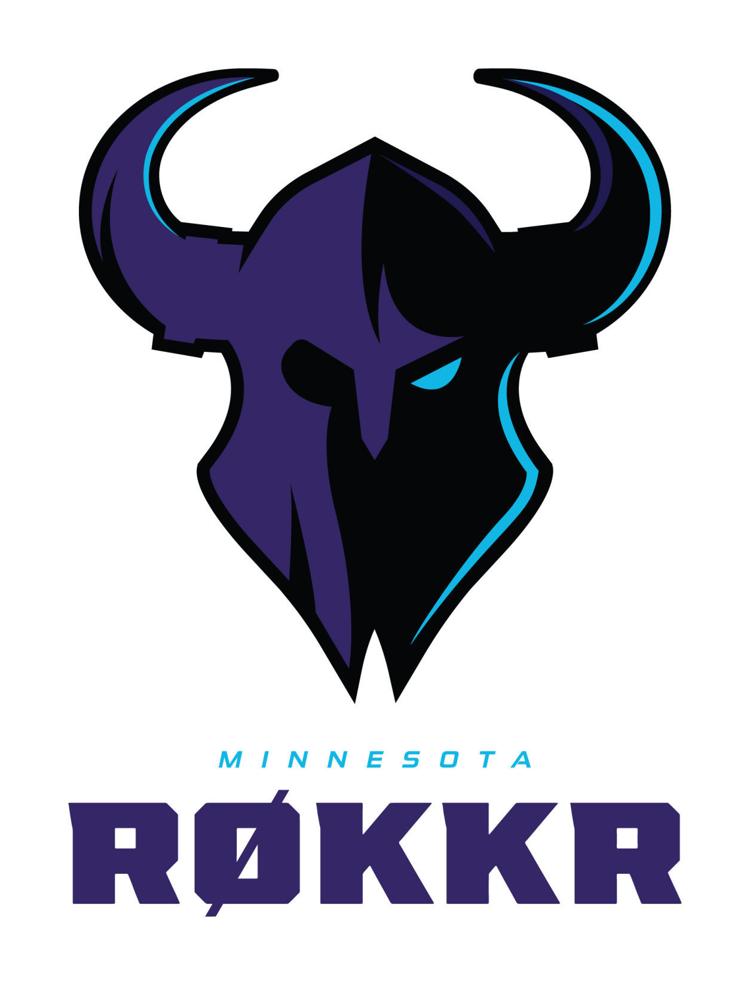 There are 12 teams in the Call of Duty League, but there are dozens of other video games that have professional leagues and teams as well. Some of the other big esports are League of Legends, CS:GO, Rainbow Six Siege, Fortnite, Rocket League and Overwatch, but the list goes on.
"Video games have been popular for decades, but the popularity in esports has really grown since games have been able to be played against others online," Zallek said. "The internet made it easier for people to play with their friends and compete against others online, which drove the interest in determining who is the best of the best.
"Viewership of video games on platforms like YouTube and Twitch are hitting all-time highs and continue to grow, and in a world without sports like we are right now, many people have turned to gaming — both playing and watching — as a form of entertainment and a way to stay connected with friends."
How he became an esports
fan
"Video games have always been a large part of my life," Zallek said. "From the Nintendo 64 as kid to the Xbox Live lobbies of middle school, I was always playing the latest games. That followed me to college, where video games became a way to find and spend time with a new group of friends.
"But as much as I have always loved video games, I didn't always follow esports. I knew that competitive esports existed, but I hadn't found myself following the pros. That changed with Rainbow Six: Siege. Siege was the first game that I invested enough time and energy into to truly appreciate how incredible the professional players were, both in individual skill and in team strategy. "
He added, "My friends and I wanted to get better to play as a team, so we turned to YouTube to find tips and tricks videos. We found videos that highlighted the pros' best plays, showcasing things that the casual competitive community could mimic to improve their own game. Quickly, we were hooked. We sent the best videos to each other and talked about new strategies we could try in the game. Before I knew it, I was tuning into live broadcasts of Siege Pro League to watch the best players in the world. I recognized the teams, players' names, and even a caster or two. I couldn't wait to see the storied matchup of PENTA vs. Evil Geniuses."
Those experiences laid the foundation for a career.
"That's when it clicked for me," Zallek said. "I was so hungry for Siege content, both for entertainment and as a source of information to learn and improve at the game, that I was suddenly a fan of the pros."
Zallek is unsure about his future career, but he's glad to be working in esports.
"Even a year ago, I didn't imagine working in esports, because there weren't many job opportunities in the industry in Minnesota," Zallek said. "But I was lucky enough to land a job in the founding team of Røkkr, and I have loved working in esports. I would really like to continue growing professionally in the industry, because the business of esports is fascinating to me and I believe it is only going to grow in popularity from here.
"If anyone has any questions or wants to learn more about esports or Røkkr, feel free to contact me on LinkedIn or at zallekb@wiseesports.com."