It was a game of firsts on senior night for the Minnesota River Bulldogs girls hockey team which ended a four-game losing streak with an 8-1 win over Worthington on Friday at Le Sueur Community Center.
It was fitting on senior night that senior defender Mary Rella scored her first varsity goal.
In addition, junior forward Sophia Doherty scored her first goal of the season.
The first line of center Anna Pavlo, left wing Nicole McCabe and right wing Emma Seaver combined to score the other six goals with two each.
Pavlo finished with a six-point night on two goals and four assists.
McCabe and Seaver both had two goals and two assists for four points.
After the Trojans took a 1-0 lead 33 seconds into the game on their first shot on goal, McCabe scored two straight goals to give the Bulldogs a 2-1 lead. She scored at 1:37 on a pass from the side of the net by Pavlo. Seaver also assisted. Then McCabe scored on a rebound off a shot by Pavlo at 3:12, with another assist given to Seaver.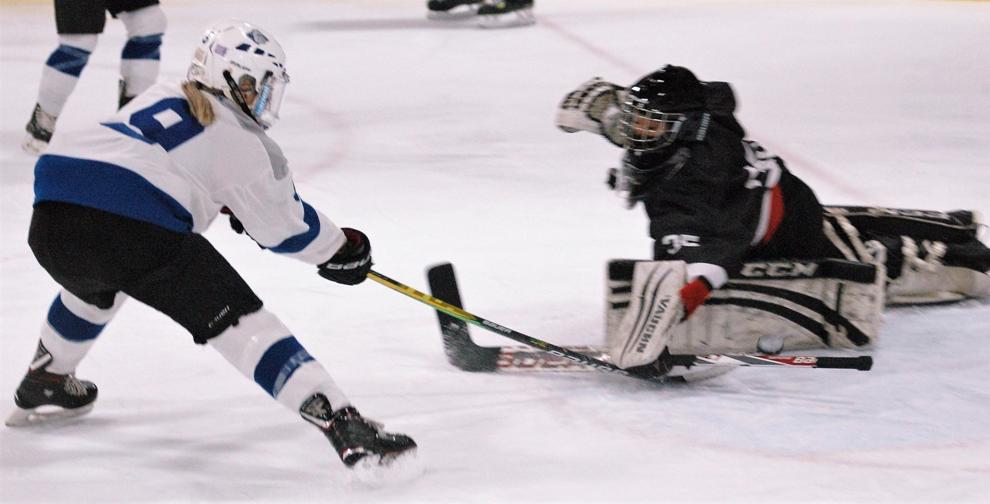 Seaver then got into the scoring act with a power-play goal on a crossing pass from Pavlo to Seaver in the slot at 10:15, also assisted by McCabe.
Pavlo finished off the scoring in the first period with a goal at 16:37 assisted by defender Lucy Kleschult to give the Bulldogs a 4-1 lead.
The Bulldogs scored four more goals in the second period.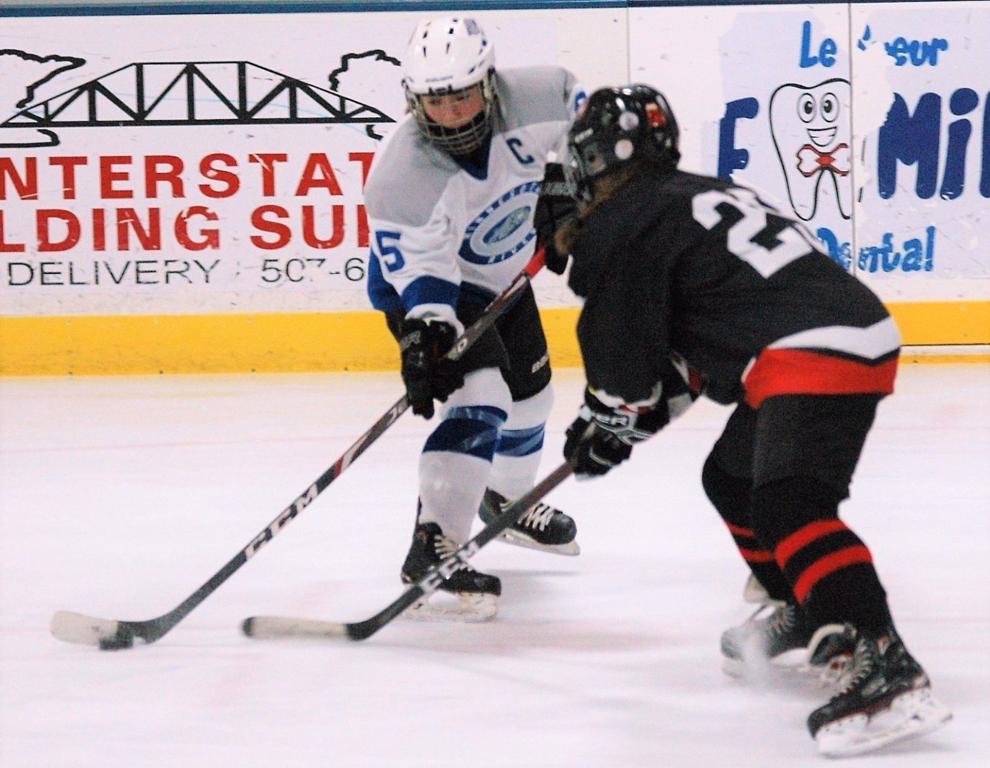 Pavlo scored again unassisted at 2:13 of the second period for a 5-1 lead.
Eleven seconds later, Seaver scored her second goal, assisted by McCabe and Pavlo, to make it 6-1 at 2:24.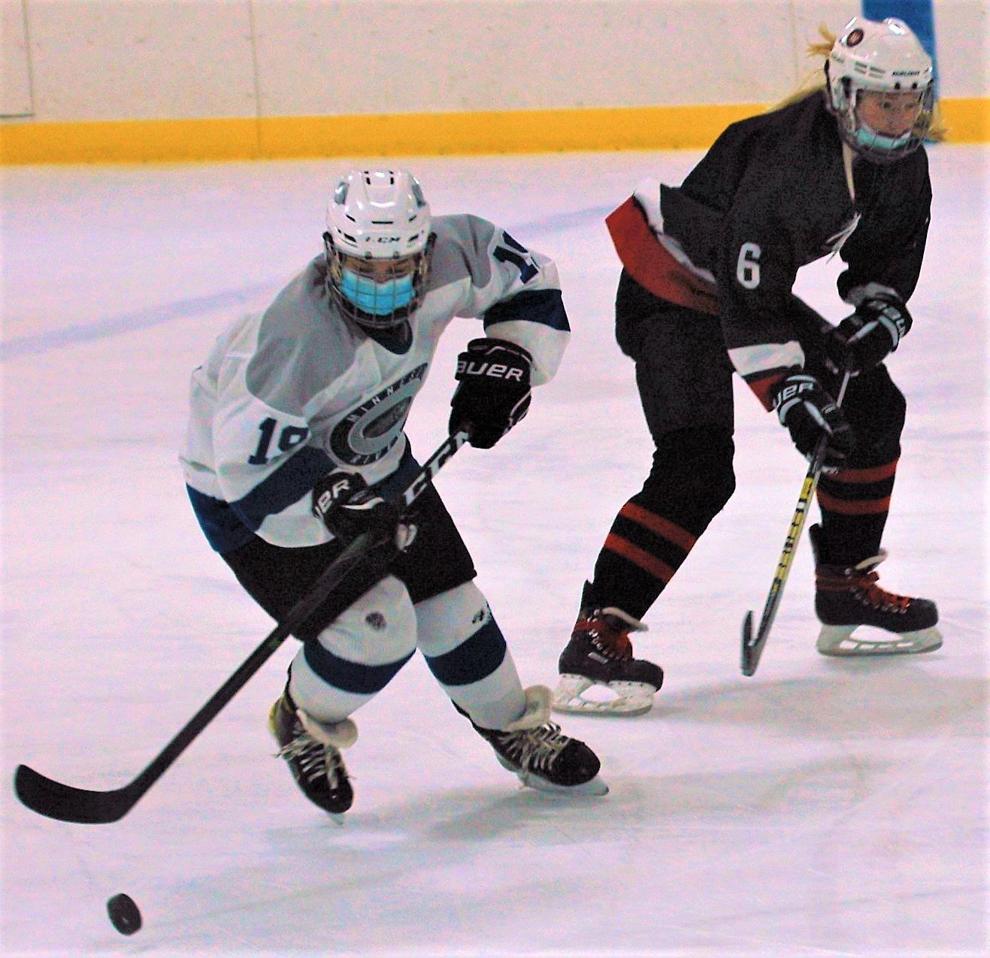 Doherty then scored on an assist from sophomore forward Adrianna Bixby to make it 7-1 at 5:03 of the second period.
Rella netted her first varsity goal, assisted by senior defender Gabby Prochaska, for the final score of 8-1 at 13:43 of the second period.
The coaches turned off the Dogs in a scoreless third period.
The Bulldogs out shot the Trojans 29-20 with goalie Amelia Messer making 19 saves for the win.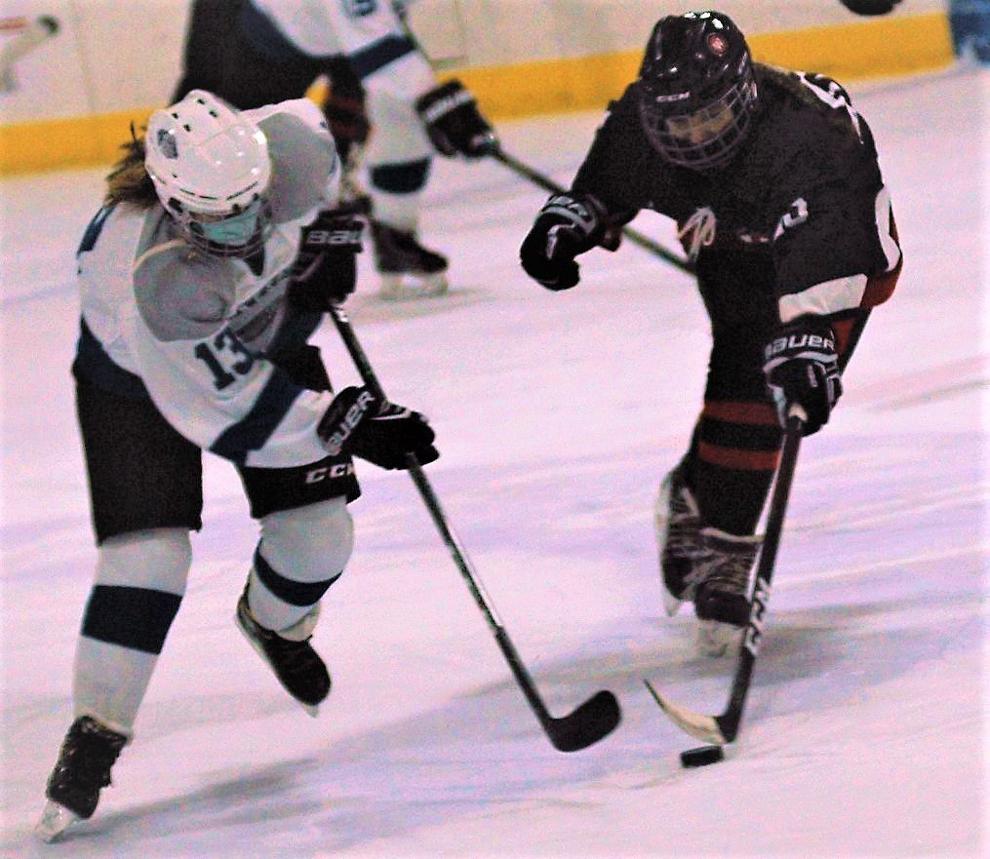 The Bulldogs' six senior were honored with their jerseys and photos when they were young hanging on the glass: McCabe, Seaver, Rella, Prochaska, Elle Davis and Tahya McKinney.
With the win, the Bulldogs upped to 2-4 overall and 2-2 Big South Conference.
Minnesota River has a rematch at Worthington (2-2) at 7 p.m. Tuesday.