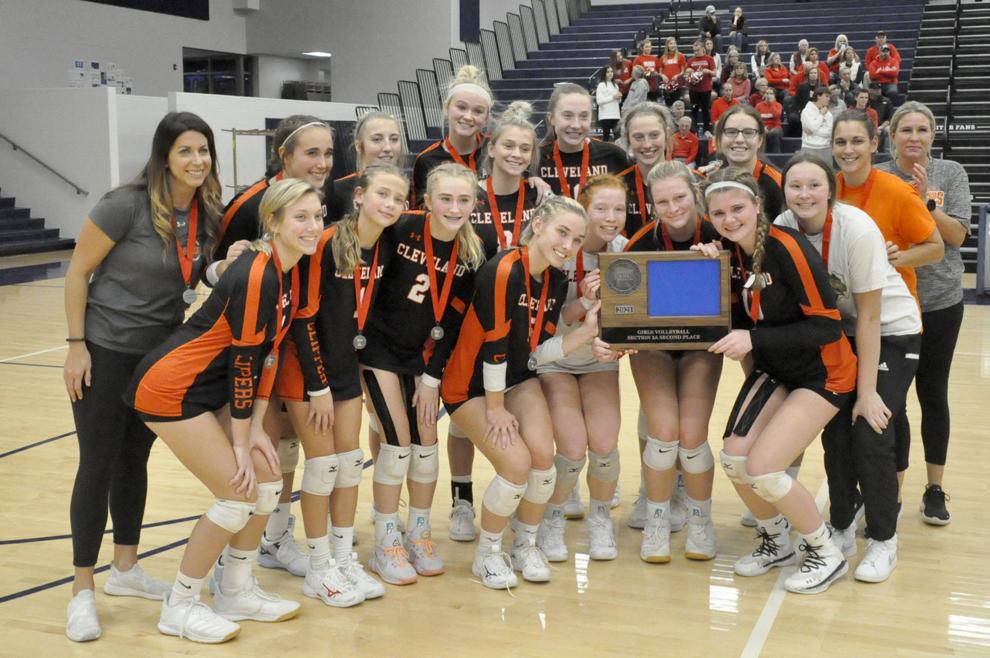 Some teams are satisfied with achieving more than any earlier iterations. The 2021 Cleveland Clippers volleyball team on the other hand, was not going to simply settle for advancing to the Section 2A championship match, they were going to give it everything they had.
In a surprise to many, the Clippers battled evenly with with the top-ranked Mayer Lutheran Crusaders in the first two sets before ultimately running out of gas in the third set to take a 3-0 (25-21, 25-16, 25-8) loss.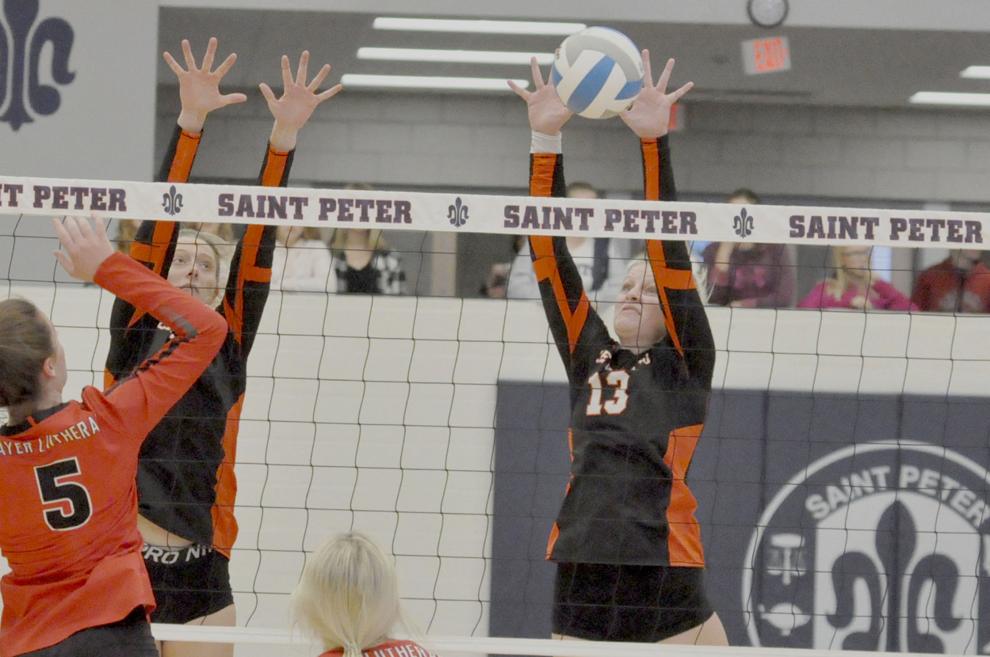 "Overall, I'm very impressed with these girls," Cleveland coach Bree Meyer said. "The Crusaders came in ranked number one in the state, but these girls played their hearts out. The first couple games we surprised even ourselves."
The first set was almost completely even as Mayer Lutheran maintained a 3-2 lead, but Cleveland was able to find success on the attack with Emily Kern and Ava Hahn finding gaps in the Crusader defense. Mayer Lutheran pulled away late however, taking the first set 25-21.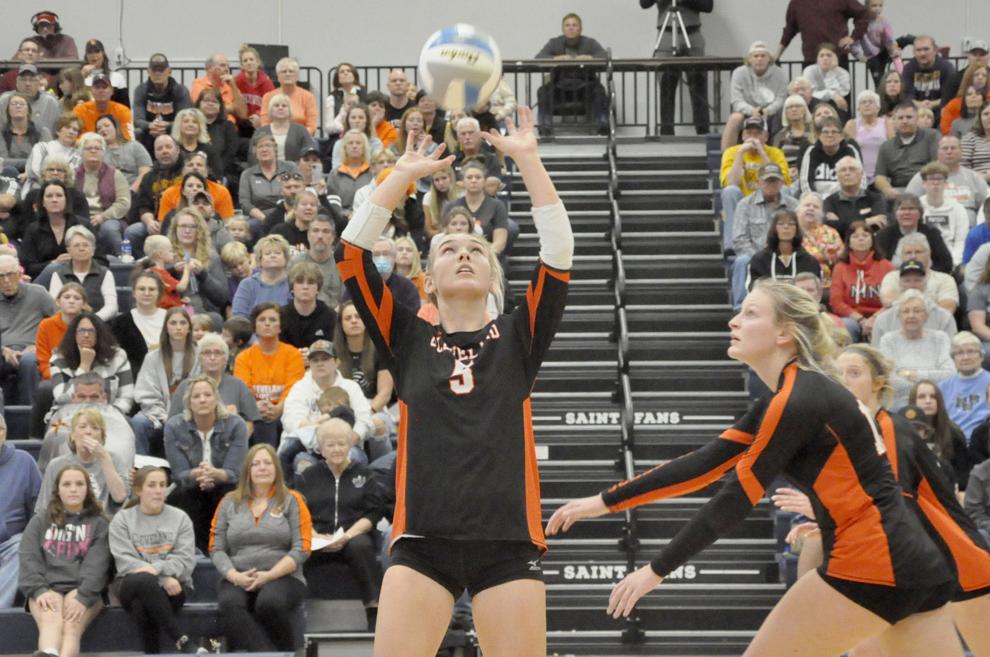 In the second set, the Clippers jumped ahead to a 12-8 lead thanks to timely defensive plays from libero Emma Sweere. Unfortunately for Cleveland, the Crusaders rolled off an 8-0 run to get ahead, and they were able to hold off any late charge from the Clippers.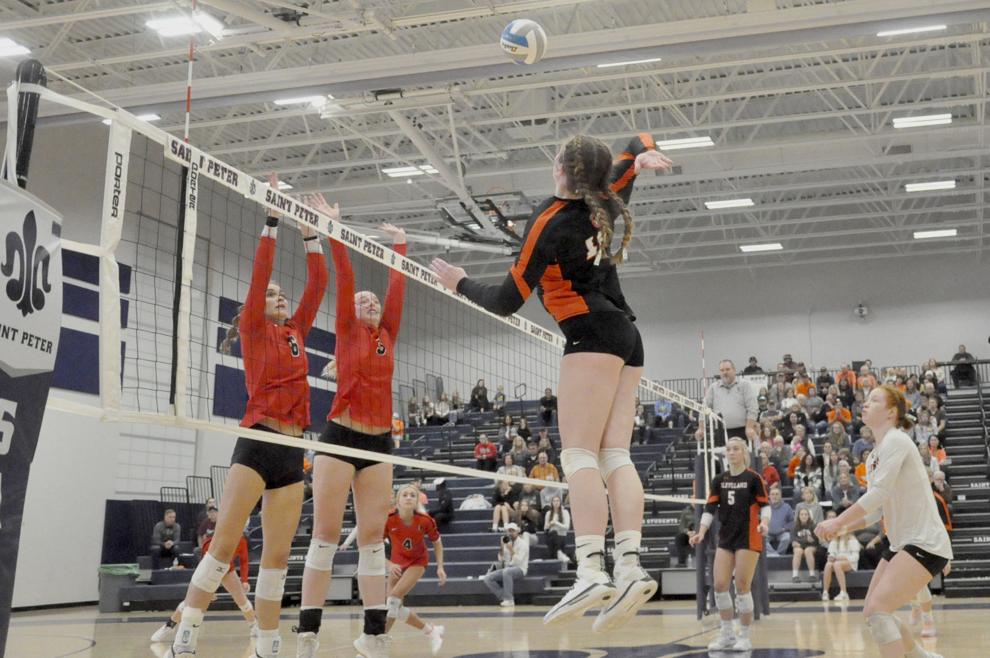 In the third set, it became clear that the Cleveland girls had given everything they had to the match as the Crusaders pulled away early and took the set 25-8.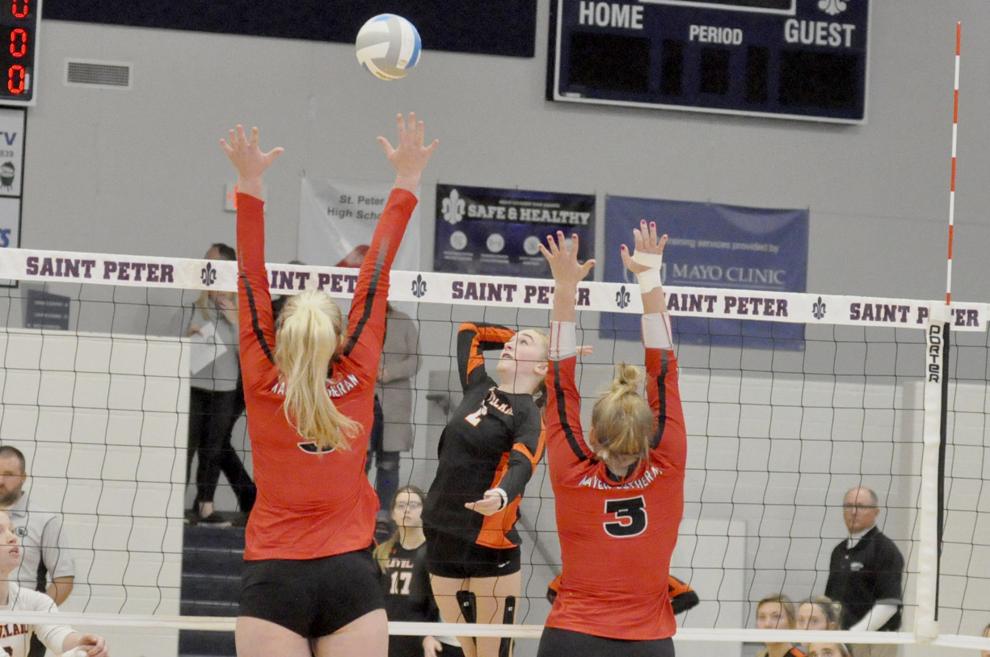 "I think the girls are very pleased. Like I said we have never gone this far before and to put up a fight like this against Mayer means the world to us," Meyer said. "This just goes to show what a small town like Cleveland can do."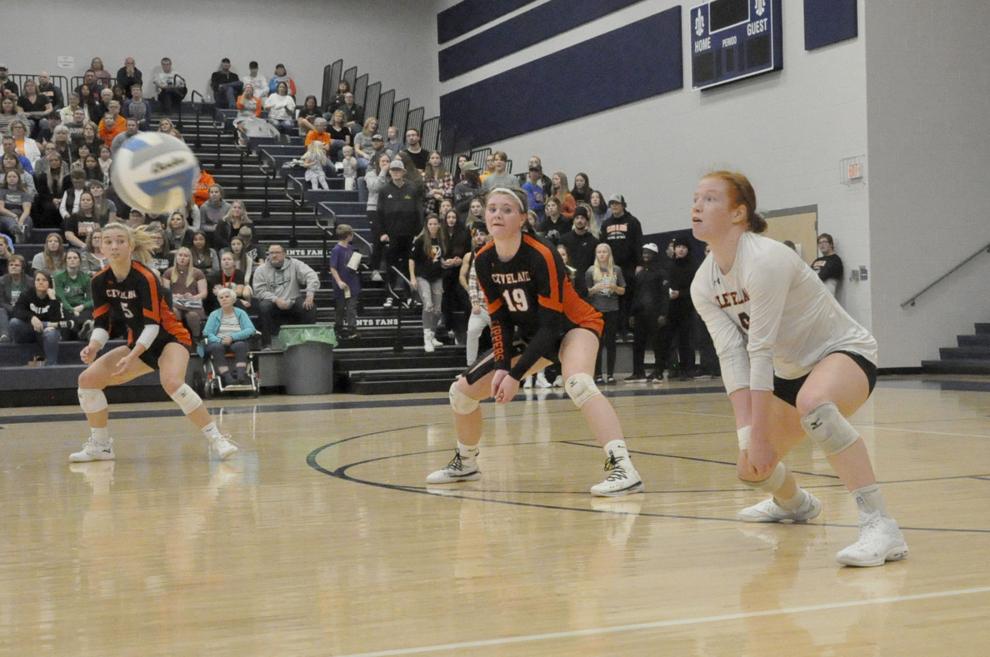 Kern led the team in kills with eight while she added two blocks and 10 digs and Taylin Gosch recorded a team high 15 assists.
Cleveland's season comes to a close with a 22-9 record, and Meyer made it clear how important her seniors were.
"They are definitely gonna be missed," she said. "They have really helped mentor the younger girls on the team and have been incredible role models."