The Tri-City United wrestling team turned a tight match into a resounding victory on Thursday, Jan. 30. In the last quarter of the meet against Watertown Mayer, the Titans collected a string of four pins to rack up a final score of 44-18.
From the opening match, it was clear that Watertown Mayer wouldn't go down easy. The opposing took three points at the start with a 7-1 decision. However, the Titans started reversing their fortunes as soon as the second match. At 113 pounds, Chris Johnson initially had trouble when his opponent Tanner Hilten got the first takedowns Nevertheless, Johnson escaped Hilten's grip and locked him in a near fall to win the match 9-6 and tie up the dual 3-3.
At 120 pounds, Brant Lemieux pushed the Titans into the lead with a 13-5 major decision by keeping his opponent Aaron Bury's head down on the floor. Watertown Mayer came back in the next two rounds though and brought up their score 11-7. It wasn't long before Caleb Whipps, at 138 pounds, tied up the meet 11-11 in his match against Colin Sullivan, taking his opponent down in a 13-5 major decision.
Caden O'Malley followed up by pinning his opponent in the shortest match of the dual. At 145 pounds, O'Malley caught Riley Hertzog off guard when he lept at him as soon as the clock started. He brought Hertzog down to the floor in just 15 seconds to bring back the Titans' lead.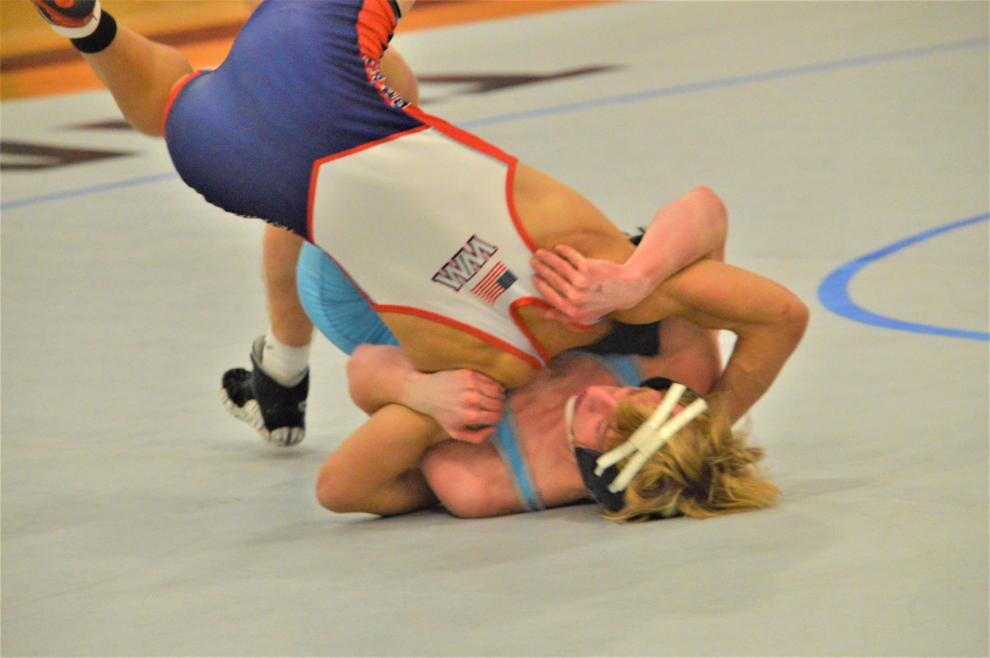 It wasn't over for Watertown Mayer. The opposing team came right back and netted the next two matches to stay at a near-even pace with the Titans. But as soon as Watertown Mayer was close, the Titans lept ahead.
Brody Rud, at 170 pounds, kicked off a five-man winning streak for the Titans. Rud took down Hunter Stein in a 6-1 decision leading into Riley O'Malley at 182 pounds pinning Ashton Congdon in 1:33. The Titans started began pinning one opponent after another. Jose Reyes felled Jackson Drahos at 195 pounds, followed by Tehan Determan pinning Andrew Quast in 4:50 at 220 pounds and Robert Bastyr in the 285 weight class downing Jason Fenske in 1:00. The team ended on a conclusive 44 point victory.
The TCU wrestling team will travel to Armstrong High School Feb. 31 at 5:00 p.m. for their next match.