High school seniors missed their last season of sports this spring because of the COVID-19 pandemic virus.
Now, their first season of college sports is in danger of not happening, though there is still optimism. Although some of their preseason activities have been altered, as of now at least, their regular season still is on schedule.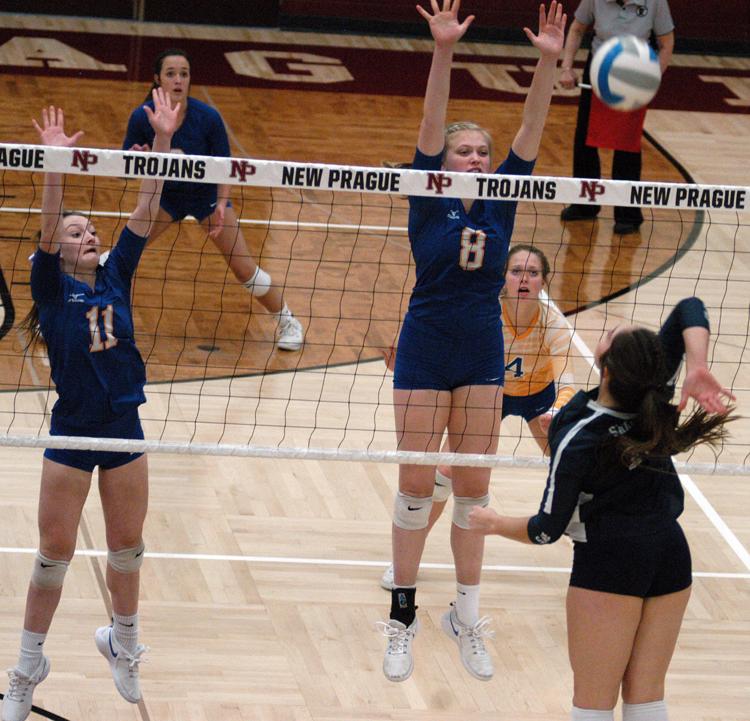 Right side hitter Morgan Goettlicher from Le Sueur-Henderson High School has signed with St. Cloud State University to major in radiology and continue her volleyball career. For the past nine years, she has played club ball (Giants Volleyball Club, High Voltage, and Southern Extreme).
"This year my club season ended a few weeks early due to COVID-19," Goettlicher said. "I typically play all year long, but since mid-March, I have been unable to get into the gym. So I have tried to stay busy by doing different workouts from home and going on many walks/runs. As of right now, our fall schedule has not changed. I hope that SCSU can still hold its annual camp at the end of July and then practice starts in mid-August, with games starting a couple weeks after that."
Cornerback Mateo Alonso, of Tri-City United, is going to attend Concordia College in Moorhead to play football for the Cobbers. His major is still undecided. Although he hasn't experienced any changes yet in the college football schedule or practices, Alonso did miss his final season of baseball with the TCU Titans.
"Baseball was canceled," Alonozo said. "Hopefully there are no changes to the fall football schedule."
Concordia practices are scheduled to start Aug. 12, with the first game Sept. 5.
"I don't know of any adjustments yet," Alonso said. "Hopefully there are good chances of a season."
Forward Wyatt Olson, of St. Peter, earned a scholarship to attend Division II Bemidji State University to play basketball and study psychology. Last year at this time, he was playing AAU, but as an incoming freshman, he's not doing that anymore. He planned to go up to Bemidji this summer and help out with camps and to work out, but that's uncertain.
"There were a few dates that I was going to be up in Bemidji, and it looks like those most likely will not happen in June," Olson said. "We'll see about July. Hopefully in July things clear up a bit to where it's a safe and healthy situation, where I can go up for a few weeks to get to know some guys and work out."
Basketball usually starts practices about Oct. 15.
"As of now, everything is to start on time, but who knows," Olson said. "Things change super fast with this disease, and there's talk of schools starting online next fall. Right now, with college, I don't really know what's going to happen. Being a winter sport athlete our season of games doesn't start until November, and as we've all seen, lots can change from now till then. It's a wait and see game. Like practices, games are going on as scheduled."
Ready for whatever
While the athletes are excited to get going, they're aware that the start of their college careers may look different than the usual.
"Playing without fans is a very real possibility, I think, even in the winter. Hopefully it doesn't come to that, but we'll see," Olson said.
Olson said it would be different without fans, but he thinks "It would be fine. You'd still have your teammates and coaches there. I think athletes at the college level play the sport they do because they love it, and I think athletes would still compete even if people aren't in the stands."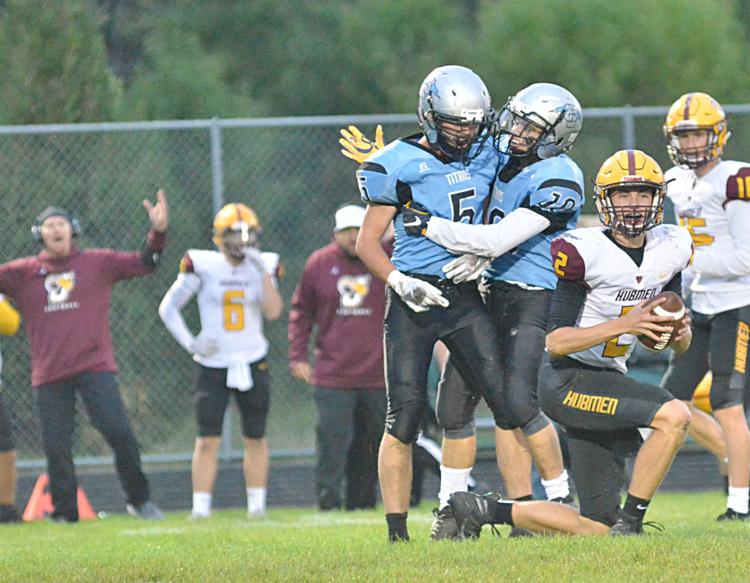 Alonso thinks fans should be able to attend games but keep a distance from each other.
For most athletes today, especially the ones going on to college, sports have become a year-round venture. Alonso said he trains year round: "It started the day after last season. Weightlifting, running, footwork circuit."
Olson also trains all the time.
"I would say my sport takes year-round training to be a good player," he said. "I don't think my training ever ends. Breaks are sprinkled out here and there, but basketball is pretty much a year round thing. My training has been lots of plyo's and body weight stuff. Still getting up shots in the driveway, but most players will tell you it's just not the same as a gym. But it's what we've got right now, so you have to use it."
New reality
The coronavirus has affected sports at all levels, from little leagues to the pros. Safety measures have been necessary to protect athletes and fans, according to national leading health experts.
"The impacts of COVID-19 are being felt throughout all sports," Goettlicher said. "I think that COVID-19 is a situation that everyone should be taking seriously. And should be protecting themselves and others around them."
Goettlicher has played volleyball and basketball through the years for the Giants but not a spring sport.
"I wasn't planning on playing any sports this spring, but I was looking forward to being the softball team manager," Goettlicher said. "I was bummed on how my senior year ended, but I will do whatever it takes to get back on the court this fall."
In her free time, Goettlicher said she is staying busy by working at Oak Terrace assisted living and Ridgeview Nursing Home.
Olson and Alonso both planned to play baseball this spring. Olson has been playing baseball since before kindergarten. Alonso also has been in baseball for 13 years.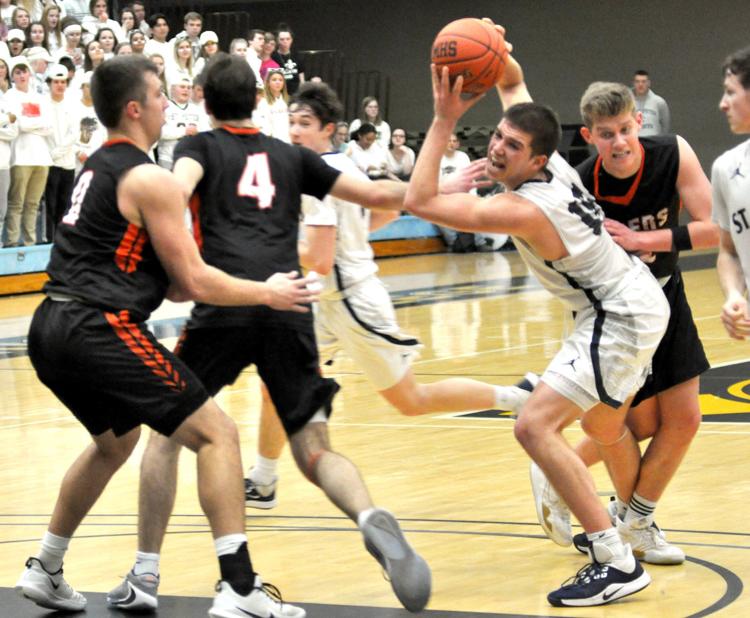 "Missing the spring sports season really sucks," Olson said. "Our group of seniors were very excited to play together for one last time, and it didn't get to happen. After making a state tournament last year, it is very disappointing not getting a chance to try and do it again in a new section."
Olson said he misses "being with my friends. Games and winning are lots of fun, but those relationships with my teammates and coaches are the things I'm missing the most. Those are the things that really matter in the grand scheme of things. The whole COVID-19 situation is really hard. Now that it's starting to get nicer out, it's a little easier to deal with. With everything being up in the air all the time, it causes lots of anxiety and stress for people and students. Being a senior, lots of summer sports opportunities aren't for me, but having younger brothers and having friends still in high school, I know they are disappointed and stressed about losing a summer of development for all sports they play."
Without baseball, Olson said he has been "training and doing things to get ready for next year. I learned a lot about self motivation and self discipline during this time."
Alonso, who has been working in his free time, said he also has missed being with his friends in his senior year. "I wasn't able to play my senior year of baseball for TCU, and I missed out on a lot of fun stuff the last two months of school. It's very unfortunate."