Le Sueur-Henderson little leaguers finally got a chance to hit, catch and throw a baseball Thursday in a clinic at St. Anne School in Le Sueur.
Their season, which normally starts in mid-April, was delayed by two months because of the COVID-19 pandemic. With help from nine coaches, 55 players in grades second through sixth split up into six small groups on the two fields to practice social distancing. They have their own bats, gloves and water, although they touch the same baseballs.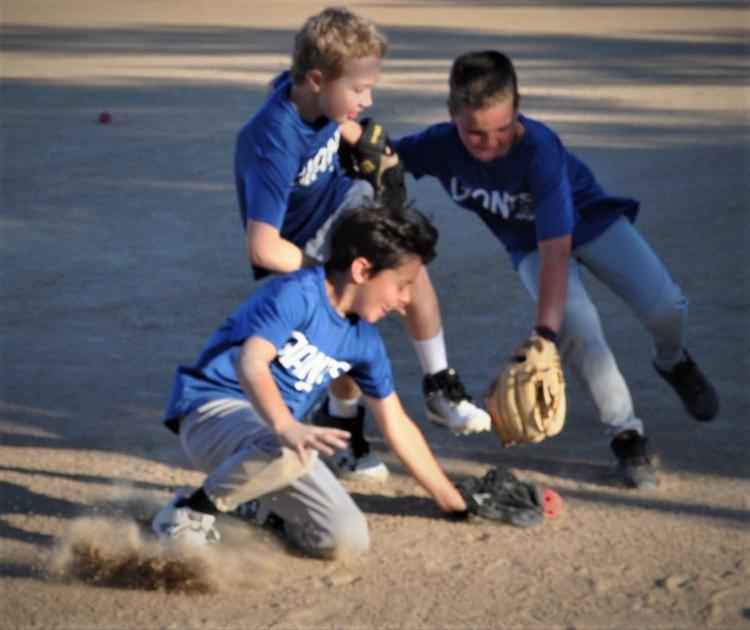 Their drills included playing catch, playing infield, hitting in a batting cage and on a tee, hitting coach-pitched balls and fielding fly balls. The hour clinics will continue from 6:30 to 7:30 p.m. Tuesday and Thursday nights for about a month.
There is still hope to play some games, but that is still up in the air.
"We're taking a wait and see approach to see if things are going to open up if we're going to have leagues or not," LS-H youth baseball director Matt Hathaway said, working with 10-and-under third and fourth graders. "If we get to the next phase, we'd love to be playing. Several leagues in our community have hung up the towel for the year."
Both of the traveling leagues that the Giants normally play in at St. Anne and Bender Field in Henderson are canceled.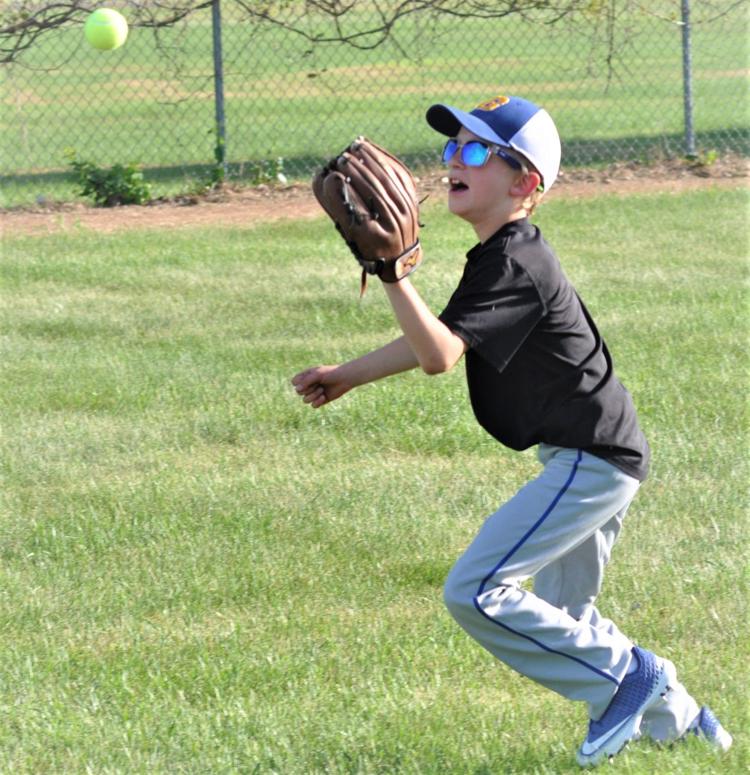 The third and fourth graders normally play in the River Valley League area, including St. Peter, Gaylord, Arlington, Waterville, Elysian and Cleveland. The fifth and sixth graders usually play in the DRS (Dakota Rice Scott County) League with Faribault, Northfield, New Prague, Lonsdale, Gaylord and Arlington.
"Rather than play a bunch of games in June, we decided to have clinics on Tuesdays and Thursday," Hathaway said. "It's strictly individual skill development. We're not really doing any team-based stuff."
Hathaway said it's great to get out and practice: "Everybody is itching to get out of the house. The kids need exercise and something to do to occupy their time. This isn't a lot different than we structure a lot of our practices because we do a lot of small group stuff anyway. It's just different that we're rotating with the kids rather than the kids rotating to different coaches."
Getting together with their friends is what kids normally do during the summer, but they hadn't had much of chance this summer.
"Not everybody's got a big brother or a big sister to play with," Hathaway said. "Not everybody's got family members that are interested in doing this together. So it's fun for the boys to have that opportunity."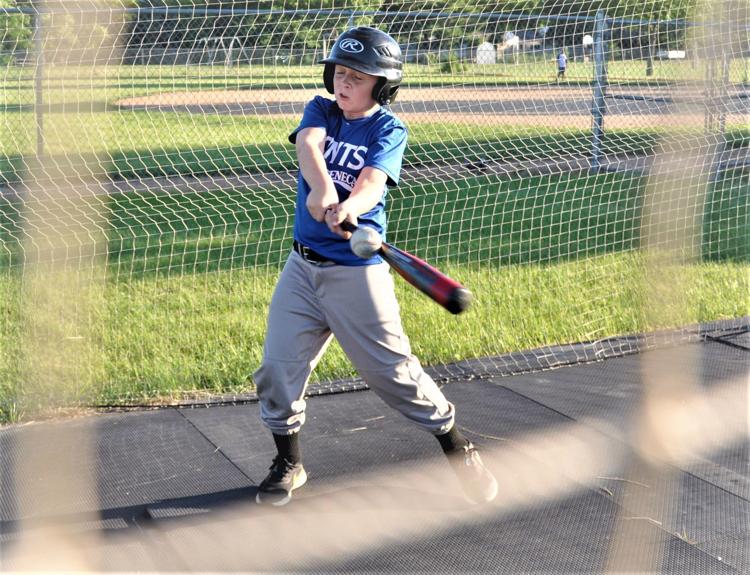 They also will miss the competition including the in-state qualify tournament and the league tournaments. The league and state tournament normally runs through July.
They miss the comradery, Hathaway said: "Hanging out at the ball field is a fun thing."
Treasurer Joe Kane, who is in charge of the registration in the LS-H youth baseball league, set up the clinics.
"It's good to get the kids out and doing something," he said. "It's a lot different than playing video games."
Kane said what they missed the most was their friends.
"I look back last week and all of sudden I see six of them in the outfield just standing together talking. Being away from their friends for three months was hard on these kids. Even with everything they have to communicate with each other, they still miss seeing their friends face-to-face. A lot of them don't have brothers. These are their brothers out here. A lot of these kids enjoy baseball. That's what they look forward to in the summertime."
Kane continued, "Baseball is my favorite sport to coach, so I'm really enjoying it. I like that we can finally do something outside with the kids. It's a team sport. Not one individual can win the game. It's a nine-, 10-man team. Everybody needs to contribute to have a successful team."
And players can be successful no matter their size: "Some of our sixth-graders are really big, and there's a fifth-grader next to him who is half has size."
Numbers are down 10 to 15 players per age level, because of no games and coronavirus concerns, Hathaway said: "People decided that it's late enough in the summer, and they're made other plans, like vacations and cabin time. If things stretch into August, there is not a lot of interest."
However, 55 of the 70 players who signed up this year wanted to play.
"We're excited to be able to do something," Hathaway said. "It's good for the kids to get out. It's good for our mental health to get out. I'm just glad to be here."