For Tri-City United seniors Chase Vargo and Carlos Estevez, the upcoming boys basketball season holds special significance as the last season of their high school careers. The two are determined to make the most of it while also setting their team up for success in future seasons.
"Ever since I was a kid, I loved playing basketball," said Estevez. "Just being here on the team makes me want to play."
Vargos and Estevez have been playing basketball ever since elementary school. Throughout the years, the two have strived to be the best they can be.
"I'm a very competitive person," said Vargo. "So I just want to win and improve in basketball."
The two are bringing that competitive spirit back to the Titans for the upcoming season. Last year, the Titans came last in the conference with a record of 1-26, but the boys saw a real opportunity for the team to do better this year.
"We're coming out of a rough year last year," said Vargo. "I'm hoping that we can improve and get more wins than we did and really just unite more as a team and improve as a team."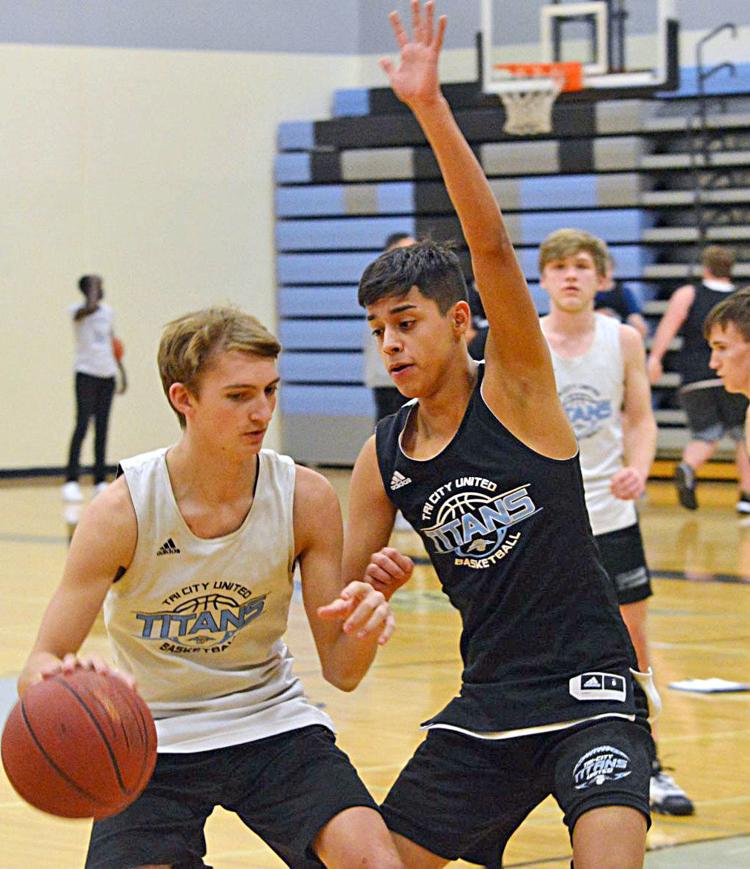 Estevez pitched in, "I just want this team to go as far as it can for next year. I just want them to keep going strong, even when we're not here."
To help their team be the best it can, the seniors are using their final years on the team to help newcomers find their place.
"We've talked to them and scrimmaged with them and just really gotten them involved on our team," said Vargo.
Estevez added, "Some of the people are new, so they don't know what's up. So we help them out and learn more."
When they aren't playing basketball, the two still find ways to keep busy. Vargo plays golf in the spring, while Estevez played soccer in the fall and will run track in the spring.
Throughout the years, the boys have made plenty of memories with the team and each reflected on some of their favorites.
"At the end of the year, I've really enjoyed senior nights," said Vargo. "Seeing all the seniors and hearing about what they've done and seeing where they're going and what most want to do with their life after basketball."
"For me, it's in the locker room before games," said Estevez. "We always try to cheer each other up and hype up for the game."