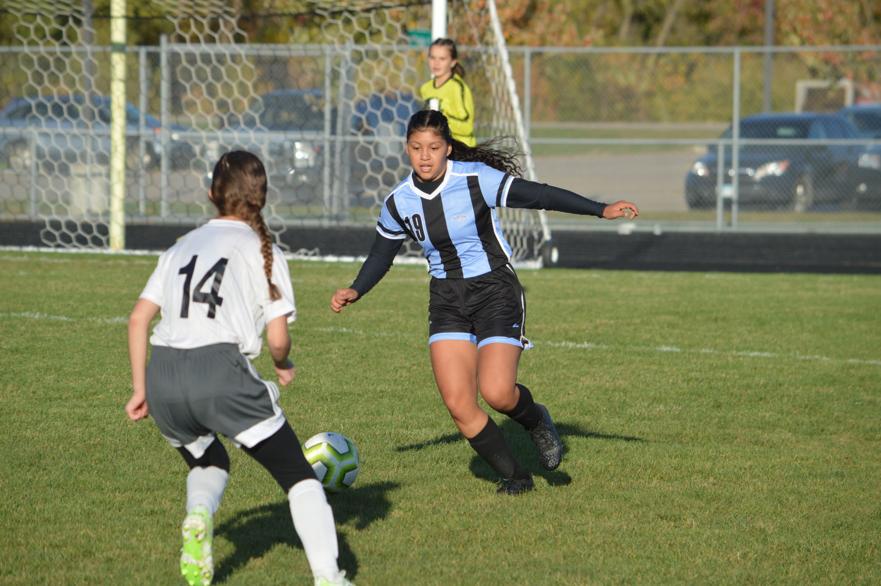 The Tri-City United girls soccer team delivered one of its closest games this season. On Oct. 1, the girls battled against Hope Academy in a competitive game, but ultimately fell 2-0.
"I'm disappointed with the outcome, but I'm not disappointed with the effort," said TCU Coach Carey Langer. "They continue to personify that you just don't give up."
Though the game end in a loss for the Titans, the girls gave one of their best performances all season with a clear standout being defense. The girls excelled in cutting off Hope's advances, even as they put on the pressure near the goal line. While the opposing team got two goals on the Titans in the first half, their defense held them to no points throughout the second.
Seventh grade wing defender Guadalupe Lopez proved herself a force on the field, navigating the ball away from girls much older than her. Wing Defender Michelle Ramirez and offensive midfielder Liz Beth Mendez have been standouts all season showed their capabilities against Hope Academy.
"Liz Beth Mendez, Michelle Ramirez, two of my team captains, both juniors, they are stepping up and playing the best soccer they ever played and they are a force behind pushing the girls to be better and just showing that true leadership that captains should be," said Langer.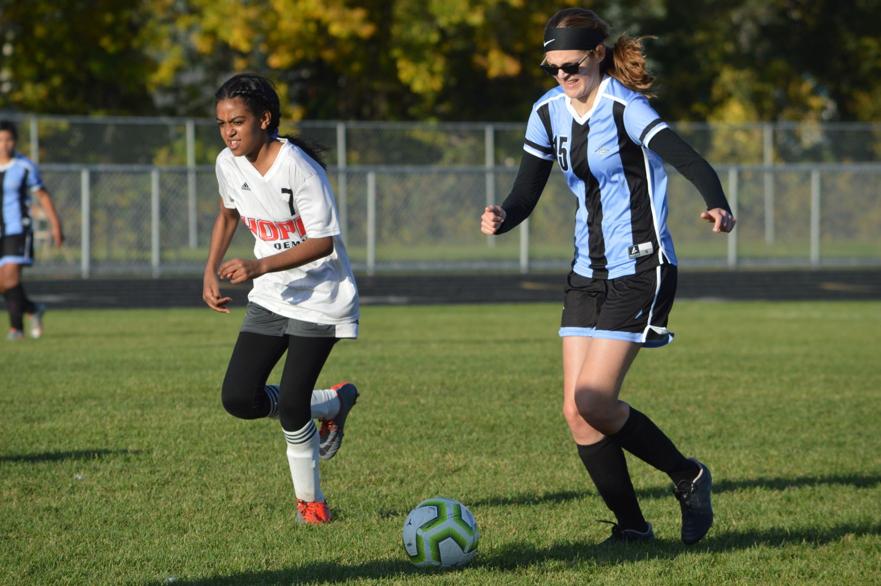 Offensive midfielder Ava Dresow and forward Kylee Schmitz were adept at putting the pressure on Hope Academy. They were quick to run the ball down the field to create scoring opportunities. But while there was opportunity, Hope Academy's defenders covered the Titans' offense well and actual shots on goal from TCU were few and far between.
"It's disappointing because I thought we matched up well with that team and we're just not getting the number of shots on goal that I think we should be," said Langer. "But I do believe we're slowly turning that corner. They're starting to realize what it takes to play hard."
Langer saw the effort the Titans demonstrated a key to winning games in the future.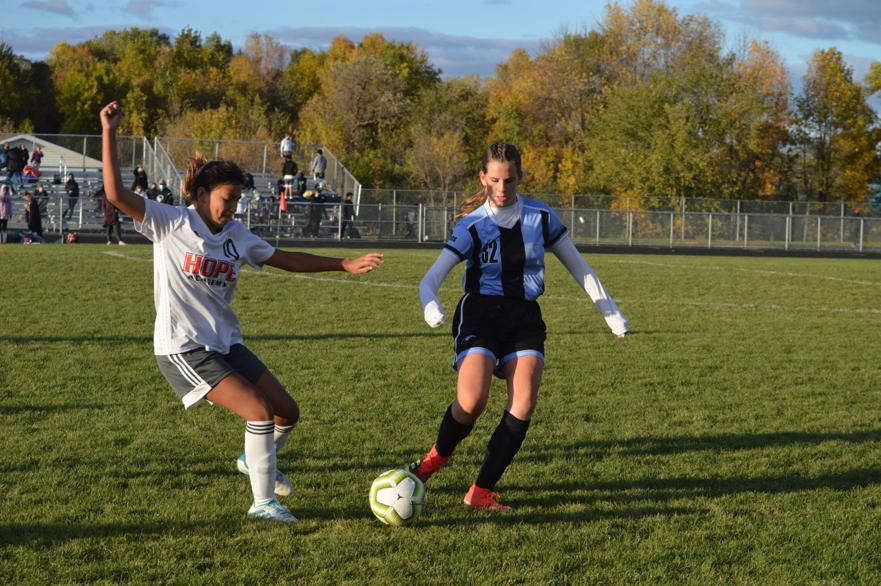 "They never quit, they want more, they're hungry for it," said Langer. "Eventually it's going to happen and when it does the walls are going to come down here because they are going to be excited."