A week after Chloe Brandt of the Le Sueur-Henderson girls tennis team defeated the field to claim the Section 5A singles championship, she made the trip to the Twin Cities to compete in the state tournament. Brandt reached the consolation semifinal match and faced off against her section championship opponent once again, falling victim to Annika Harberts Ott, of Providence, in the rematch.
"Chloe had an excellent season," LS-H coach Linda Seaver said. "Chloe is only a junior and she will be a dominant player in our conference and section next year."
In the opening match of the tournament, she faced off against St. James' Jaelyn Haler, who pushed Brandt into the consolation bracket by way of a 6-3, 6-4 victory. Chloe was able to keep Haler on edge the entire match with deep groundstrokes and an aggressive net game, but Haler was able to keep her on the defensive forcing some difficult returns.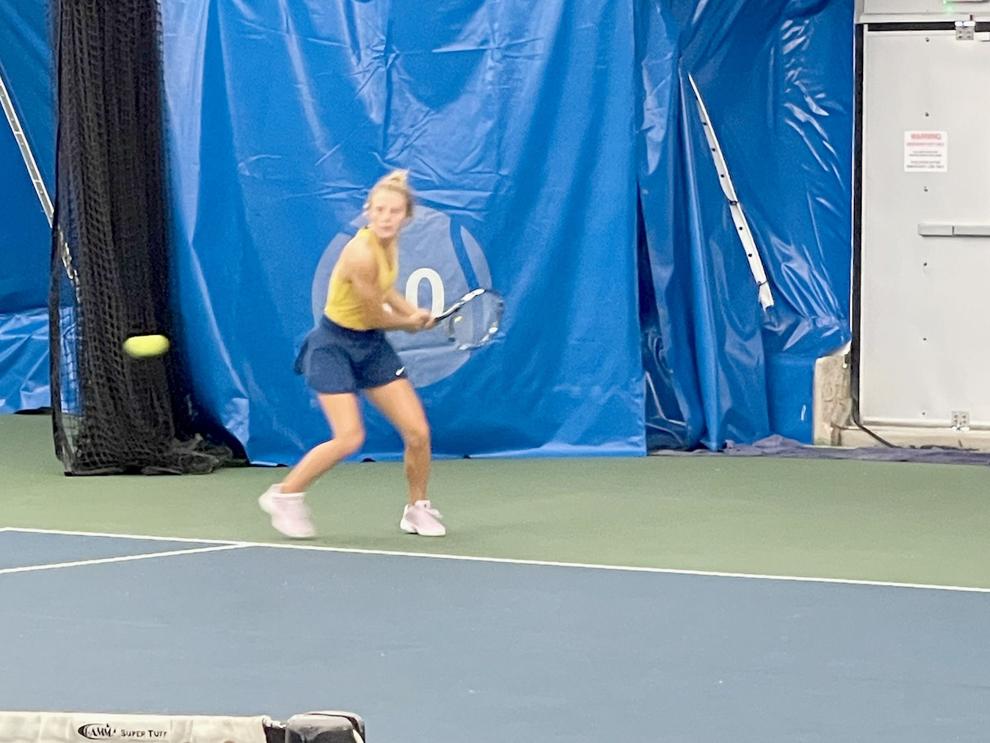 Facing elimination, Brandt faced off against Leah Maddock of Osakis Secondary and with the season on the line, Chloe played a dominant match of tennis to earn a 6-0, 6-0 victory and advance to day two of the tournament.
In the early hours of Friday morning, Brandt and Harberts Ott held their rematch. Despite Chloe's victory in the first matchup, it was the Providence sophomore who came out on top 6-3, 6-0.
Brandt's season comes to a close with her posting a 17-8 record in singles match in her junior year.