The second time around the Minnesota River Conference schedule has gone better for the Le Sueur-Henderson girls basketball team.
The Giants still have a ways to go to move up in the standings, but they're cutting their margin of losses.
For instance, the Norwood Young America Central Raiders beat LS-H in their first meeting by 28 points, 67-39, on Jan. 19.
The Raiders also won the rematch on Thursday, but they won by only five points 56-51 on parents' night Thursday at Le Sueur.
Facing a taller team, the Giants took more long-range shots, and it paid off.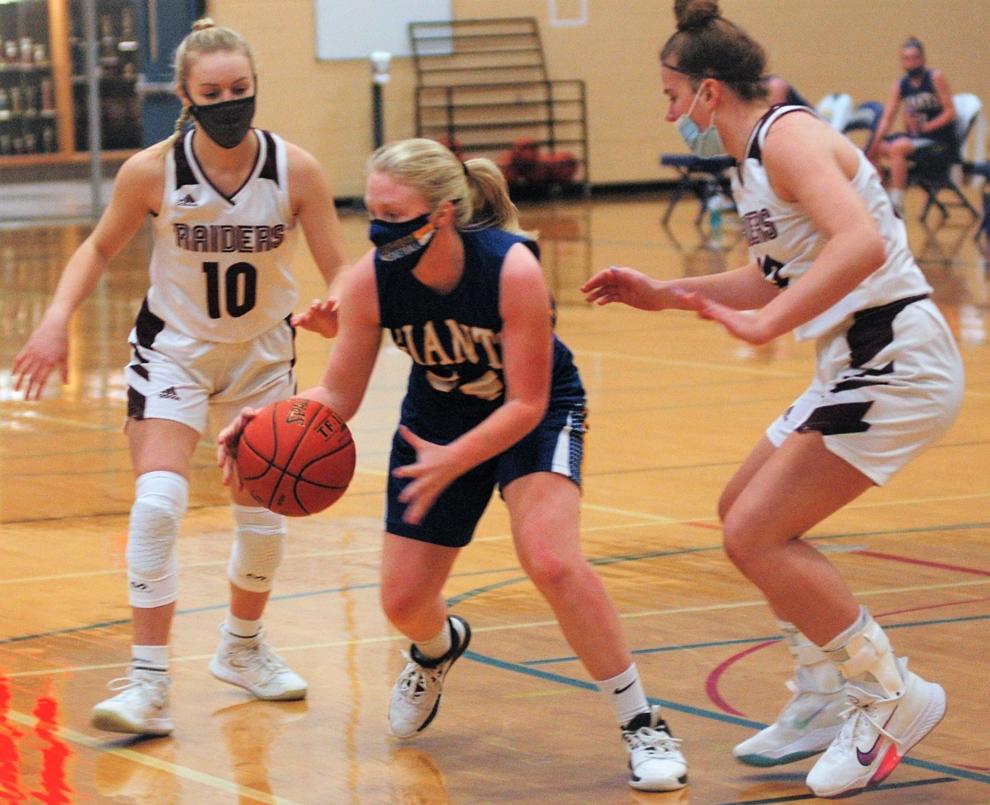 Senior guard Olivia Fritz led LS-H with 15 points on five 3-pointers. Her little sister, sophomore guard Rhyan Fritz, made a pair from downtown, plus a 2-pointer, for eight points.
Junior point guard Sam Wilbright also made two 3-pointers and finished with 10 points.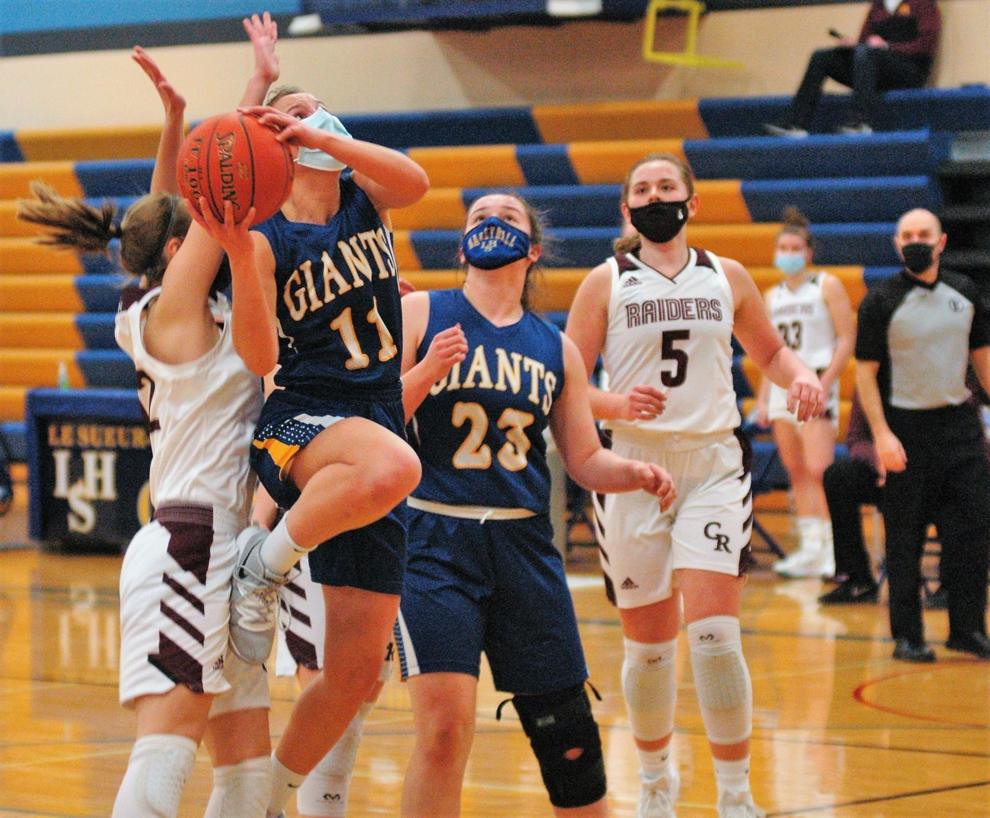 Senior guard Halle Bemmels also made a basket from behind the arc for a total of 30 out of the Giants' 51 points coming from 3-point range. Bemmels paced LSH with four assists and five steals.
Back-to-back 3-pointers by Olivia Fritz and Bemmels tied the score at 19 with 4:10 remaining in the first half. But the Raiders outscored the Giants 9-1 in the rest of the half to take a 28-20 lead.
LS-H senior guard Karragen Straub, who finished with six points, made a pair of 2-point baskets to start the second half and cut the Raiders' lead to 28-24.
Olivia Fritz made three straight 3's to bring the Giants within 1 point, 36-35, with 9:20 to play.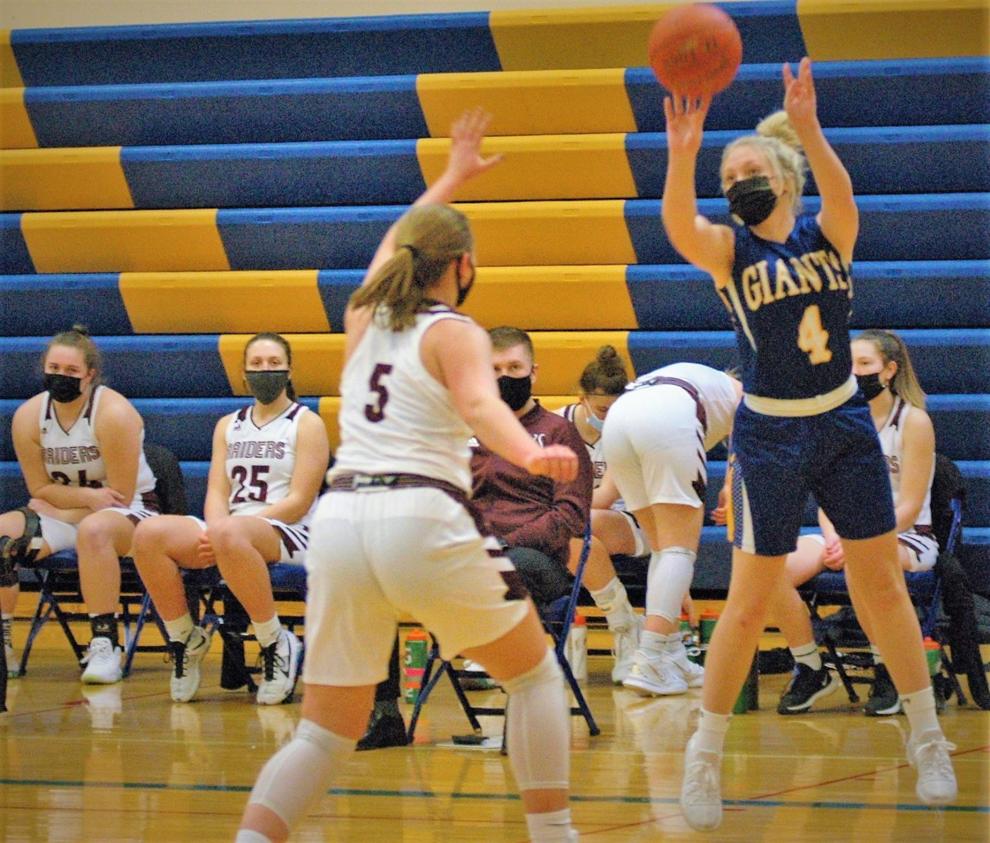 Rhyan Fritz then hit two 3's in a row to give the Giants their first lead of the second half, 41-40, with 7:05 left.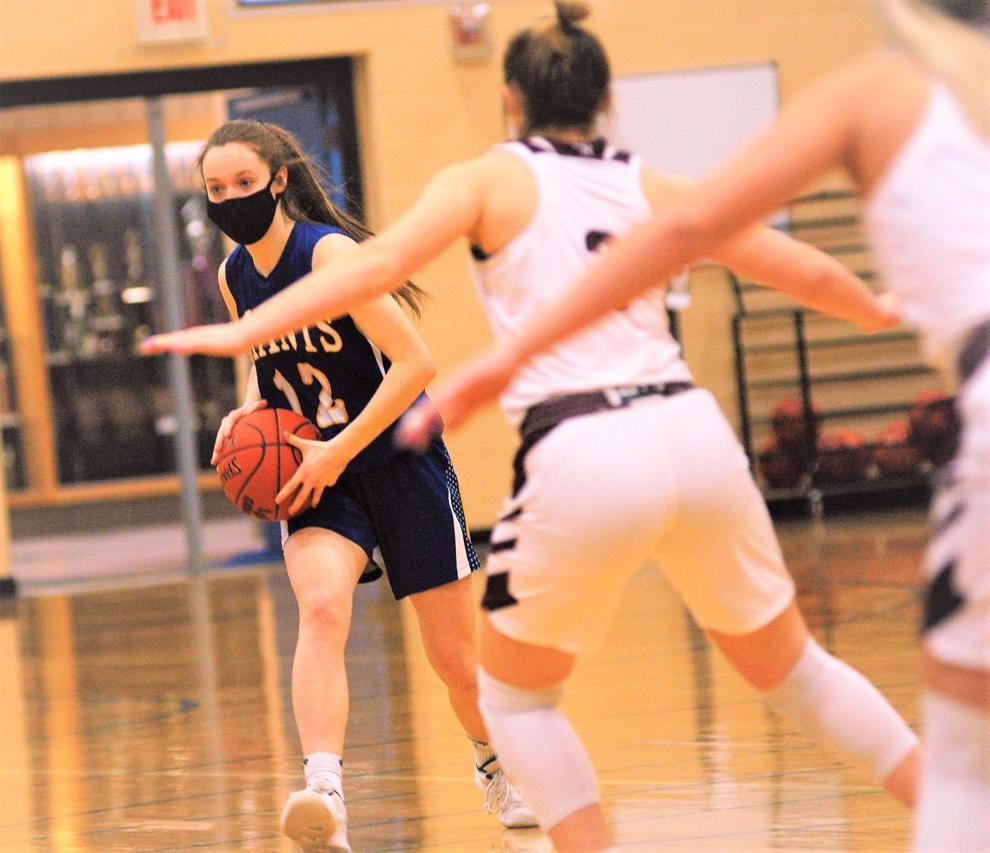 NYA regained the lead 44-41, but Wilbright hit a 3-pointer to tie it 44-44 with 5:20 remaining.
A steal and a layup by Ryan Fritz gave the Giants a 46-44 lead with 4:50 left.
A lay-up by senior center Zoe Thomson made it 48-46 Giants with 3 minutes to play. Thomson finished with seven points and a team-high 13 rebounds.
But the Raiders went up 50-48 on a lay-up. A free throw by Thomson cut it to 50-49 with 1:12 left.
The Raiders (5-2) stalled for the last minute and drew fouls and made six straight free throws for the 56-51 victory. 
LS-H senior guard/forward McKenna Borchardt made a put back at the buzzer for the final score.
The Giants (2-7 overall, 1-7 conference) hope to come closer in the another rematch at MRC leader Mayer Lutheran (8-1, 6-0) at 7:15 p.m. Thursday. Mayer beat the Giants 71-27 in their first meeting on Jan. 22.