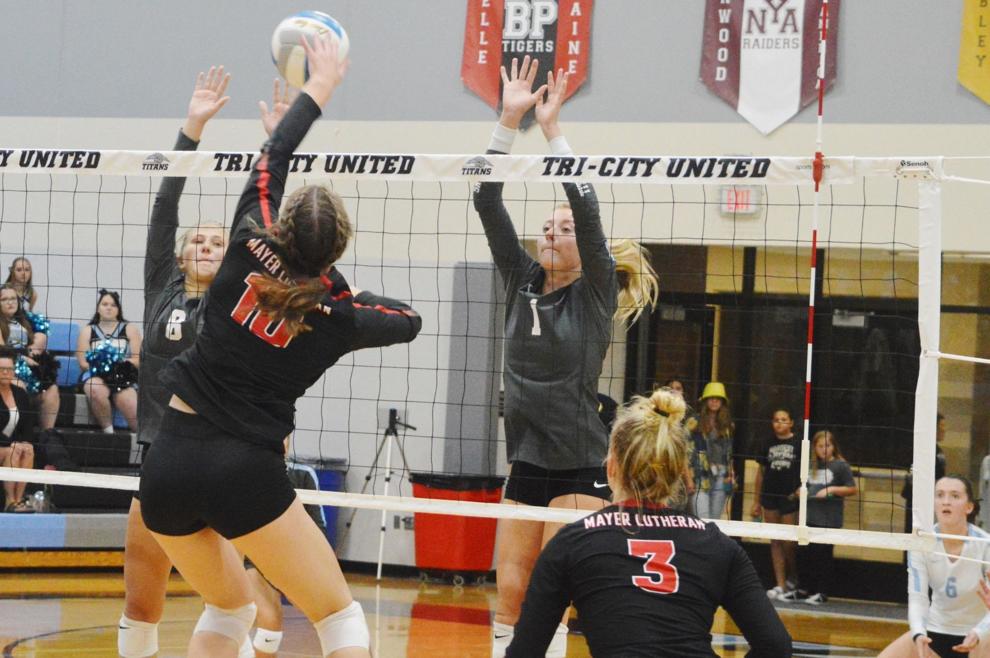 The Tri-City United and Le Sueur-Henderson volleyball teams are scheduled to face a couple of the top seeded teams in the 2AA Section tournament.
Le Sueur-Henderson (4-18) is seeded at No. 7 in the top half of the 2AA bracket and will compete against No. 2 seed Belle Plaine (18-8) in an away match on Thursday at 7 p.m.
Tri-City United (5-15-2), the No. 8 seed in the lower half of the bracket, is scheduled to play No. 1 seed Southwest Christian (23-3) in an away match, also on Thursday at 7 p.m.
The advancing teams will move on to play in the quarterfinals at New Prague Nov. 1. New Prague will also host the semifinals Nov. 4. The finalists will then meet for the championship game at St. Peter Nov. 6.