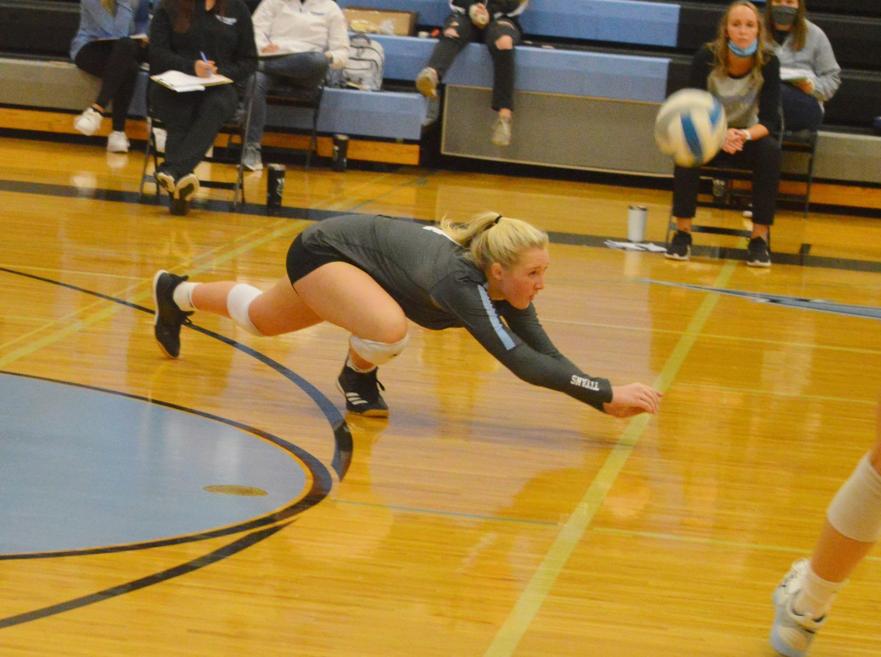 The Tri-City United volleyball team took its first win of the season against Norwood Young America on Saturday. After NYA gained the upper hand, the Titans proved they could turn a match around, finishing with a 3-2 victory.
The match began with a weak start for the Titans. In the first set, NYA was merciless and defeated TCU 25-14. With such a strong beginning for NYA, it appeared that the match was theirs to win. But instead, the Titans proved that the first set was just a warmup.
Heading into the second and third sets, the Titans earned back-to-back victories. TCU came out on top with a 25-17 finish in set two and 25-21 in set three. These weren't easy victories. Throughout these sets, the Titans traded their lead with NYA. Any team could have come out on top.
But the Titans had some surprises. Jordyn Brownlee and Sam Lang were clear standouts, serving as the team's most powerful strikers and quickest defenders. Brownlee scored 10 kills, while Lang collected nine. When NYA sent a hit over the net, these two were on top of it. Brownlee and Lang kept the ball in the air with 31 and 28 digs each.
Kaia Kroack and Gracie Wegner specialized as the team's frontline defenders. Middle blocker Kroack led the team with 10 blocks total while Wegner as right side hitter collected seven blocks and eight kills.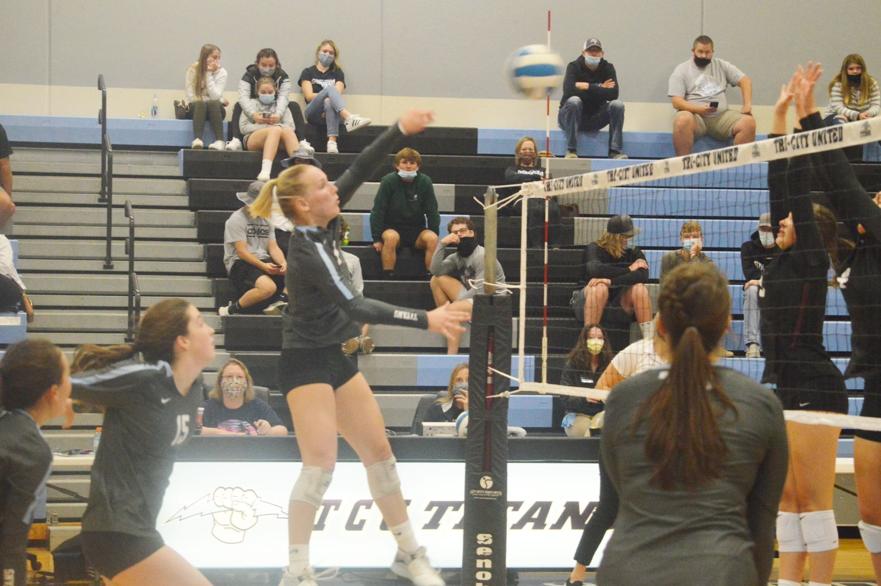 Setter Lauren Houn pulled the team together and set up Brownlee and Lang for their kills with 35 assists.
"This whole preseason, we've been working on rebounding," said first-year TCU coach Haley Fogarty. "I think that was a big challenge for us this week, but we totally got that today. As far as the players, I would say everyone contributed in a different way."
Up 2-1 by the fourth set, the Titans now had the advantage. They took the first kill, but NYA kept up as the two teams traded leads. Fortunately for the Titans, they had a clear lead over NYA when they hit 24 points. The crowd stamped their feet in anticipation of the kill, but NYA got instead. With a couple more points, the two teams were tied up 24-24. With two more successful shots on the Titans, NYA claimed their second victory of the day 26-24.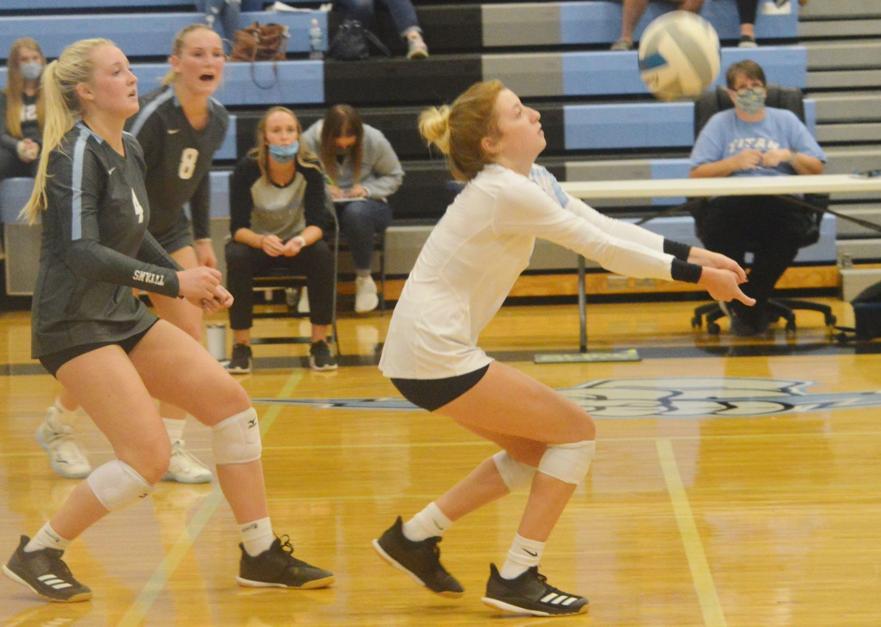 At the fifth set, the game was down to the wire, but fortune bent in the Titans' favor. TCU collected the first kill, a crucial success in a 15-point set. With that advantage, the Titans could collect a few more kills while serving, but NYA did not stay down. The two teams remained practically tied, up until the final moments where TCU gained their two-point lead to win 15-13.
"I feel really good," said Fogarty. "I'm super proud of how we overcame the obstacles today. After the loss on Thursday, it was a full team effort. Everybody on the bench, everybody on the court."