In a showdown for first place in the Valley Conference East Division, the host Cleveland Clippers volleyball team avenged its only loss this season to Alden-Conger by beating the Knights 3-2 on Thursday night.
Cleveland and Alden-Conger tied for first with 10-1 and 9-1 records, respectively, but the Knights won the tiebreaker because they beat the Clippers 3-1, so Alden-Conger is the East Division conference champions. Cleveland takes second in the East Division.
Cleveland won 25-27, 25-22, 25-23, 18-25, 15-5.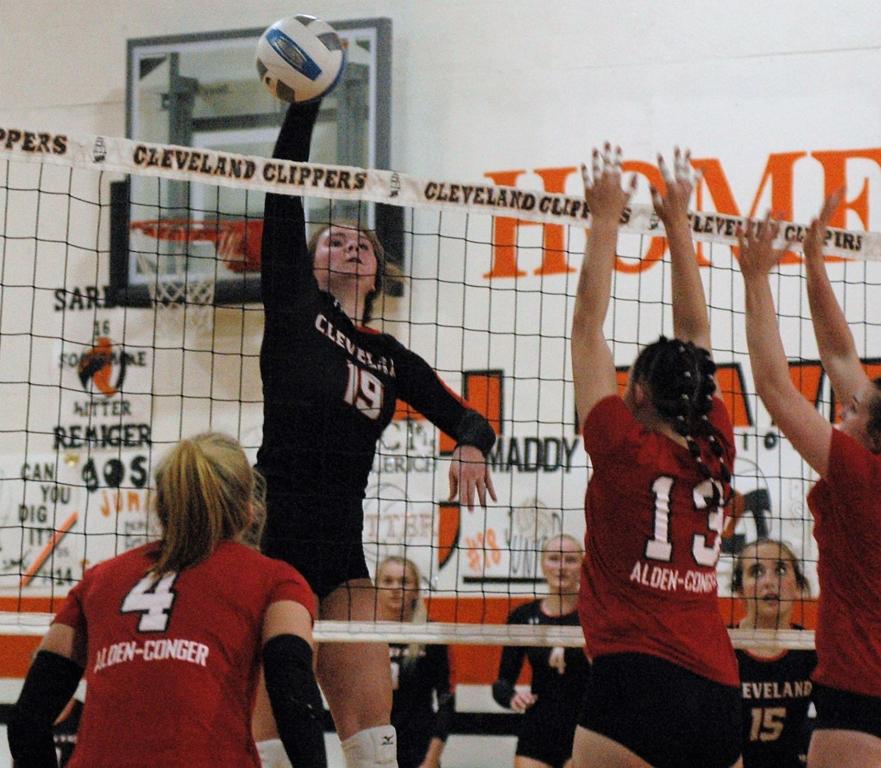 "Confidence was key to winning the fifth set and the fact that Emily Kern was on fire!" Cleveland head coach Bree Meyer said of the junior middle hitter who had a half dozen kills in the deciding set.
Kern finished with 27 kills, five blocks, 21 digs and 14 for 15 on the service line. She also delivered the third-set clinching kill.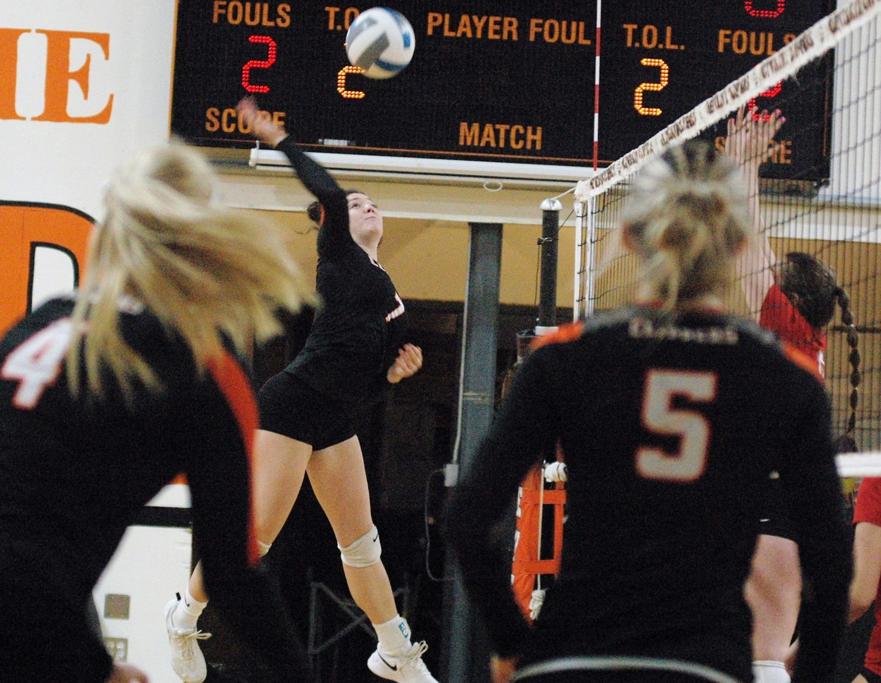 Senior outside hitter Halle McCabe also had a strong all-around match with 12 kills, nine digs and 17 for 18 on the service line with one ace. She also delivered in the clutch in the fifth set with a couple of tip kills.
Comparing the loss to Alden to the win, Meyer said: "Alden was our second game of the season and on a Monday. Halle McCabe was just finding her groove from having a year off with an ACL injury. She has really turned things around and gained her fearlessness back! We also got to develop more as a team as the season went by. We were very lucky to have some consistently in this crazy COVID chaos. We are a family and the girls really care for one another."
Junior setter Taylin Gosch had 44 set assists and four blocks, including one off her forehead.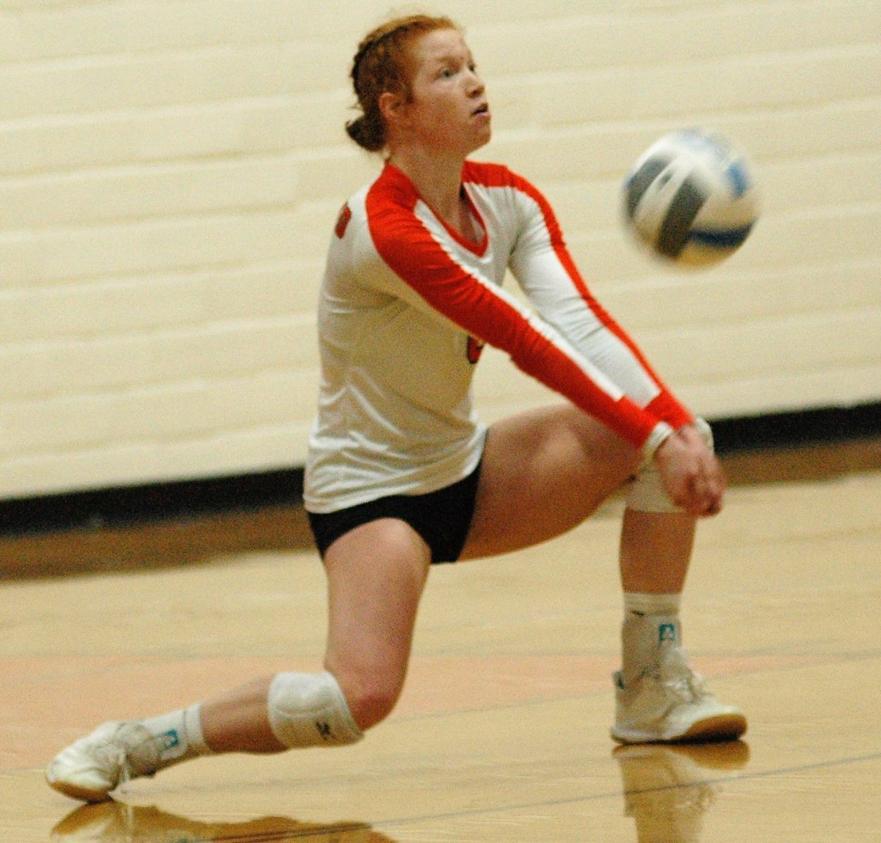 Sophomore libero Emma Sweere added 31 digs and 18 for 18 on the service line.
Cleveland will play at 6 p.m. Friday at Lake Crystal-Wellcome Memorial (7-5) which finished second in the West Division. Alden-Conger will host West division champion Nicollet (8-4) for the overall conference championship.
"The showcase tomorrow will be a closing to a crazy season," Meyer said. "We are very fortunate to have had a season, and we look forward to having one last game with our senior players. Unfortunately, how the conference is set up, we will be playing for third."
Last year the Clippers were conference champions, and it had been over 20 years since Cleveland won.
"We have a huge junior class (eight), so we will be really strong again next year," Meyer said.
Only three Clippers graduate: McCabe, Brianna Connor and Serna Williams.
"We are all very fortunate to have a season, and I really want to thank our AD (Rich Kern) and school nurse (Kally Remiger) for helping us have a successful season."
Cleveland shut out Mankato Loyola 3-0 on Nov. 16 at Fitzgerald Gym.
Set scores were: 25-16, 25-19, 25-17.
Kern led the Clippers with 11 kills, five blocks, four ace serves and 11 digs.
Sweere collected 13 digs and five ace serves.
Gosch added 37 set assists.