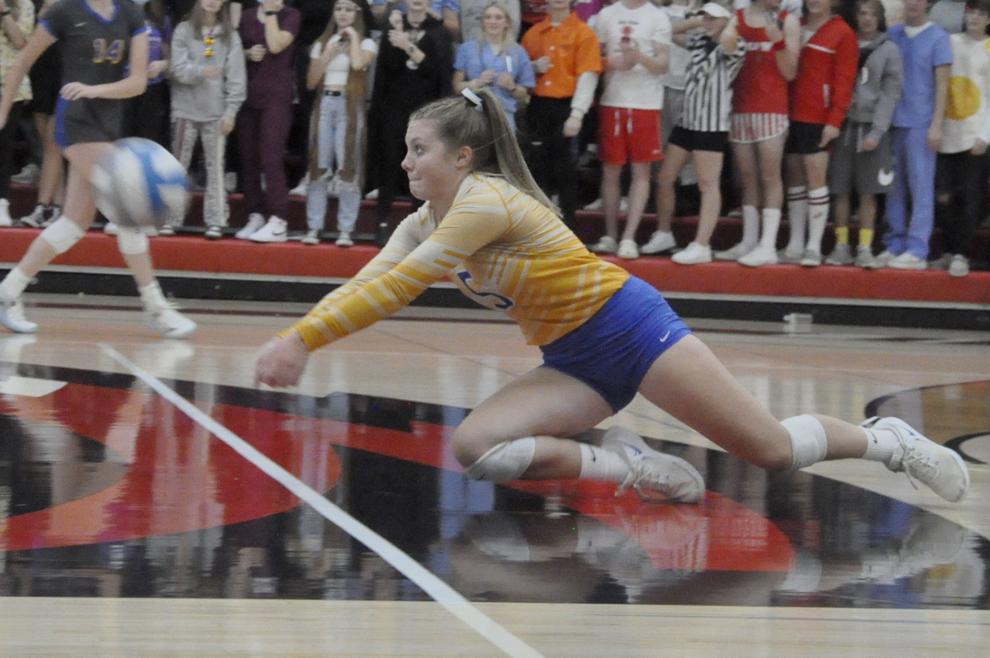 With its season on the line, the Le Sueur-Henderson volleyball team made the trip up US-169 to take on the second-seeded Belle Plaine Tigers in the opening round of the Section 2AA tournament. Unfortunately for the Giants, the Tigers came out with a furious attack that helped set the tone in a 3-0 (25-4, 25-13, 25-13) victory, eliminating LS-H.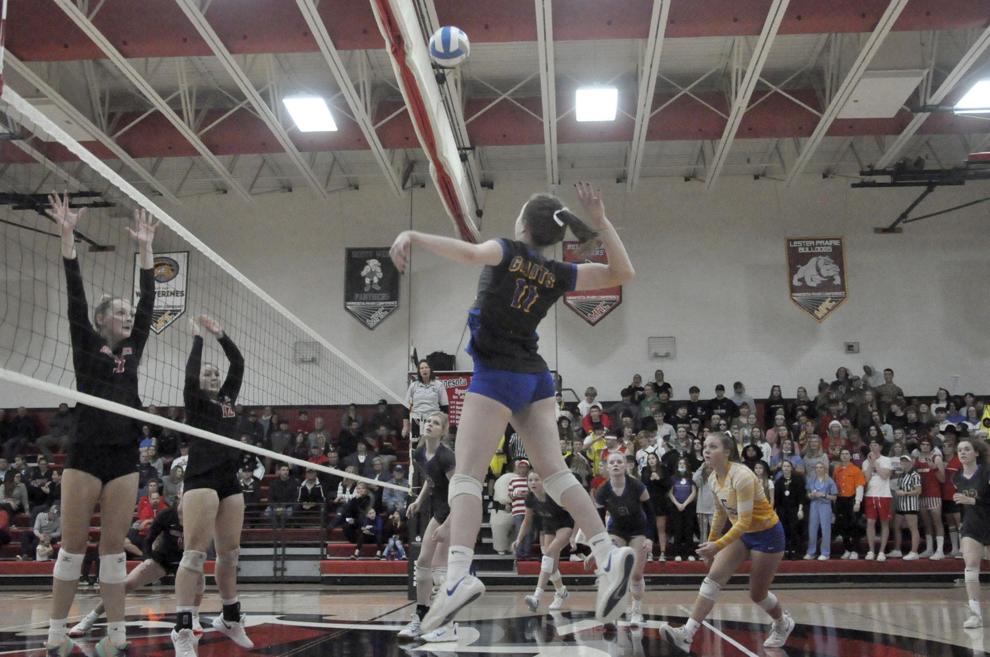 "It was a tough night, they came out strong and we came out a little timid to start," Giants coach Stacey Feser said.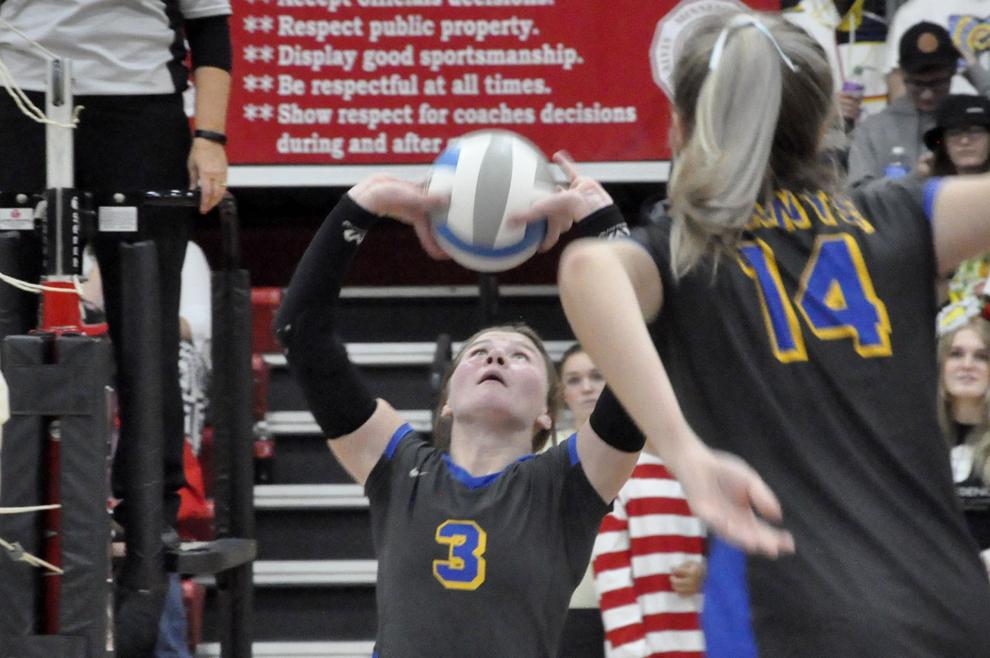 That strong start for Belle Plaine propelled them to a 7-0 lead to start as LS-H struggled to get good looks on the attack. The Giants went on to score four total points in the first set with several long rallies going in favor of the Tigers as the took the first game 25-4.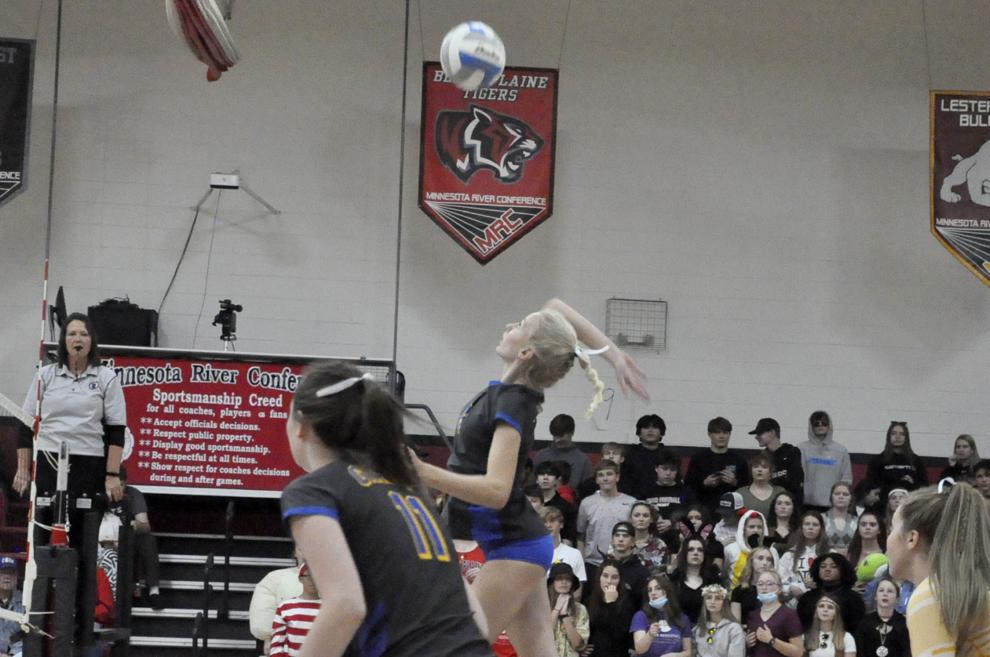 "I just think sometimes the girls get in their heads, get nervous and make a mistake which can get them more nervous," Feser said. "It was a big crowd tonight, so we cant contribute our struggles to just one thing."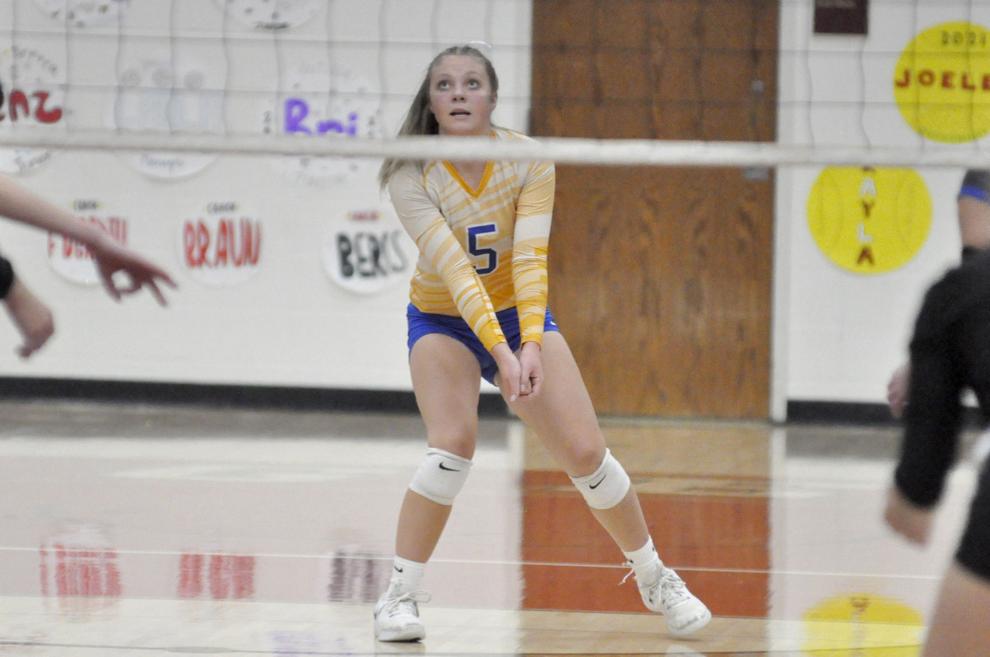 The Giants started to find some success on the block to start the second set as a block cut an early Tiger lead to 6-5.
Belle Plaine started to find the holes in the LS-H defense, though, and outscored the Giants 19-8 throughout the remainder of the set to take a commanding 2-0 lead.
The third set opened with the teams trading points before the Tigers jumped ahead 8-4. The Giants won three of the next five points to cut into the lead, but once again the Belle Plaine attack found its groove to run away with the set 25-13, and win the match 3-0.
The loss for the Giants brings an end to a challenging season in which they posted a 4-19 record, but Feser was quick to point out the impact of the team's seniors.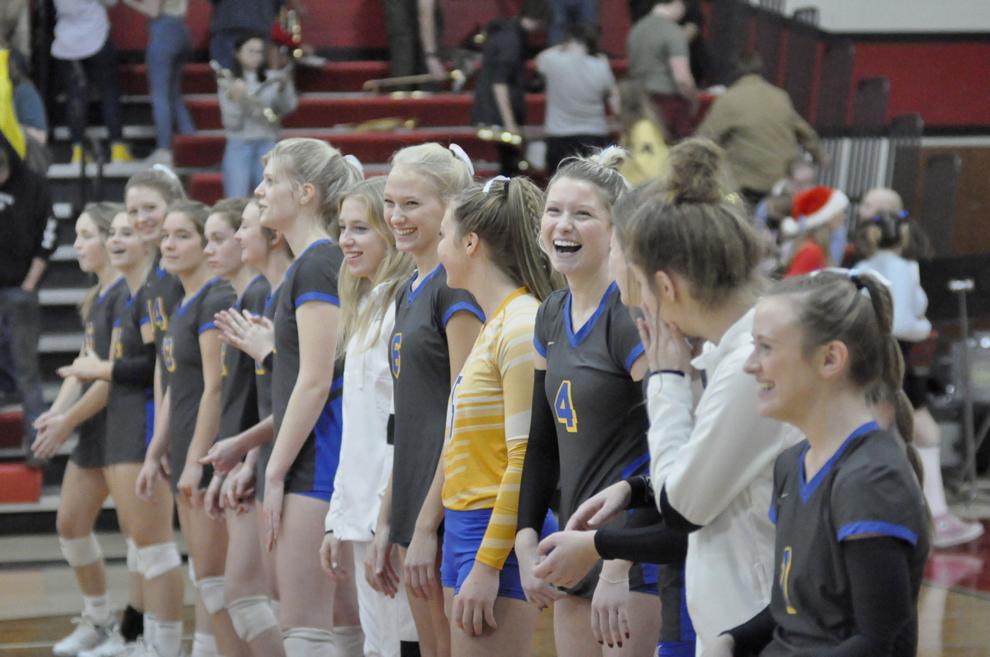 "We have eight seniors we will lose who have all been in the program since fourth grade, so they will be missed," she said. "A lot of their knowledge and presence in the gym will be greatly missed, and there will be a lot of big shoes to fill."