Tri-City United boys and Le Sueur-Henderson girls cross country teams finished 13th at the Tri-City United Gerry Smith Invite at Montgomery National Golf Club Thursday.
St. Peter boys and girls teams were incomplete at the invite, but one freshman Saints girl impressed among the hundreds of runners on the day.
Meanwhile, the TCU girls finished 16th out of 21 teams and the LS-H boys 20th out of 31 teams.
Girls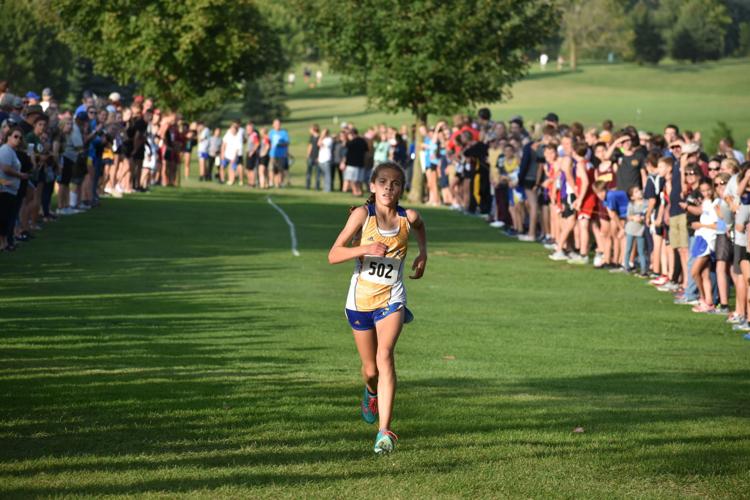 Waseca freshman Ella Dufault finished first out of 156 finishers in the 5K in 18:48.9. Fairmont sophomore Laura Thompson took second in 19:26.4.
Freshman Hadley Stuehrenberg led St. Peter with a 14th place finish in 20:21.8 Also for the Saints, freshman Hadley Looft placed 82nd in 23:52.
"I thought Hadley and Hailey ran well as our lone two varsity runners," St. Peter coach Jeff Portugue said. "Hadley was a medalist in the varsity and will only get faster with some strength training."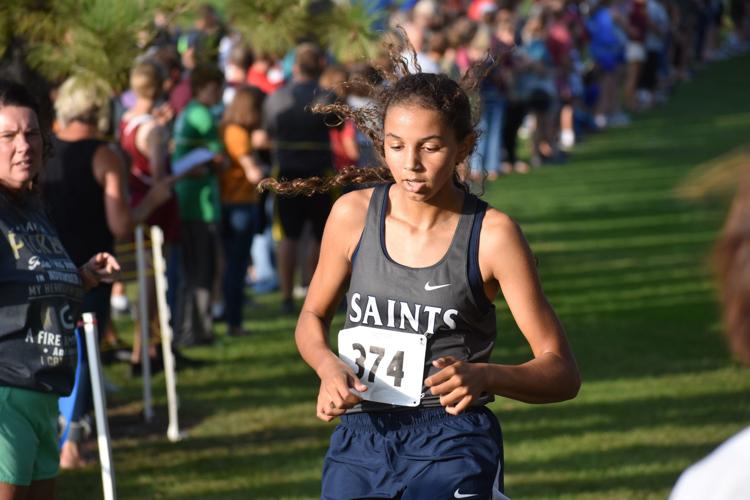 The coach shouted out some of the other St. Peter runners, too.
"Breeley Ruble — her first year out was seventh in the JV race and will be running varsity next week looks to be a great addition to the team," he said. "As a team, we are much improved from last season with Reese Portugue, Grace Plozin and Emma Johnson looking to also be added to the varsity with solid performances in the JV race. I also look for Sky Gassman to make the varsity on and off this season."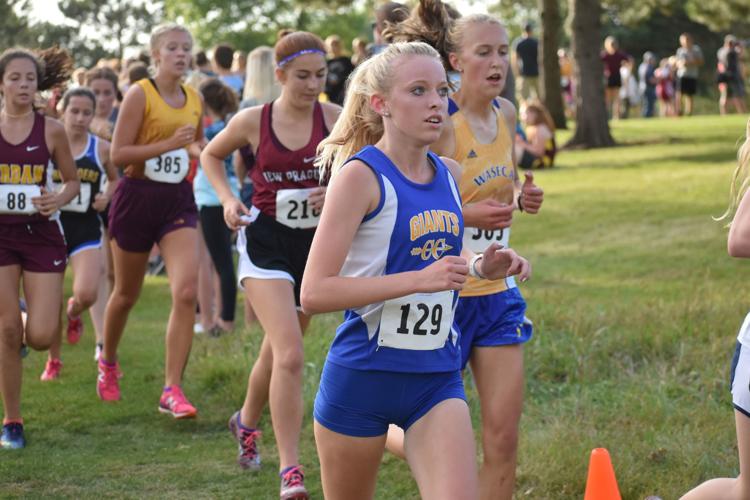 Freshman Cooper Vandeneinde led LS-H with a 35th-place time of 22:13.8.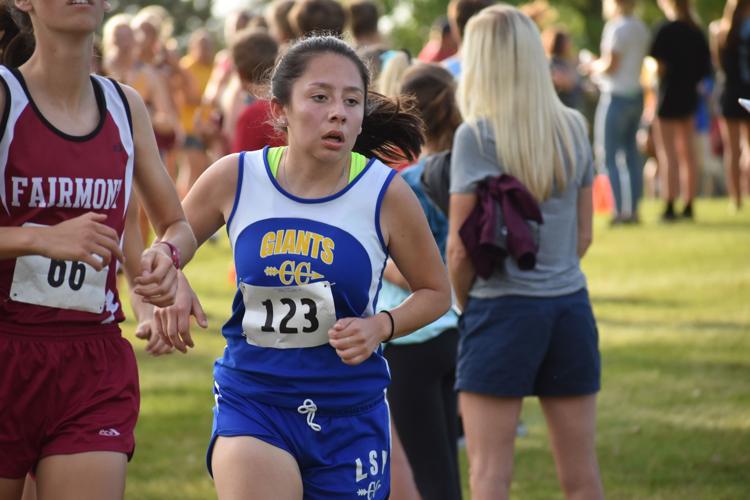 Also for Giants, junior Arlett Rios finished 53rd (22:44.9), junior Jocelyn Machtemes 74th (23:46.8), freshman Sophie Wilson 24:04.0), eighth-grader Brandy Wolf 82nd (24:17.7), junior Abby Strom 88th (24:33.2) and junior Alivia Adams 107th (26:14.7).
"We continue to see improvements from many of the runners at this point of the season," LS-H coach Don Marcussen said. "There were about 24 runners that ran better times this year at this same meet than last year, but there were also a few runners that did not do as well and struggled today. The weather was a little warmer than what we have been training in, and I'm sure this bothered a few of them...the course is also a little more hilly that we are used to and some simply don't race on hills very well.
"Both of the boys and girls teams finished in the lower half of the the 30 teams that were there, but that part of it I wasn't that concerned about. I'm still working on trying to determine who my top seven varsity runners are for both the boys and girls teams and also what the strengths and weaknesses are for each of them.
"We have a few courses coming up that are a little more flat and therefore should be a little faster for most of our runners and we will see how that goes for them."
Senior Ariana Krautkramer led TCU with a 67th-place time of 23:23.2.
Also for the Titans, sophomore Trinity Turek took 92nd (24:44.6), freshman Madeline Ruger 98th (25:28.9), freshman Makayla Erickson 106th (26:13.5), junior Kathleen Pichotta 113th (26:48.0), junior Erika Kaderlik 114th (26:51.9) and senior Emily Weldon 127th (28:08.9).
"I was very pleased with the meet tonight," TCU coach Brian Fogal said. "Both the varsity boys and girls teams were much improved when compared to last year's meet. Nearly every girl again improved times from last week. The girls team placed a respectable 16th in a field of nearly half AA schools. Yasmin Ruiz placed 8th out of 133 junior high girls."
The girls standings showed: 1. Rochester Century 85, 2. Waconia 86, 3. Belle Plaine 119, 4. Jordan 123, 5. Stewartville 170, 6. New Prague 172, 7. Rochester Century 181, 8. Waseca 182, 9. Fairmont 198, 10. Mahtomedi 22, 11. GSL 303, 12. Mound Westonka 306, 13. LS-H 324, 14. Richfield 417, 15. Sibley East 474, 16. TCU 476, 17. NYA 523, 18. USC/AC 543, 19. LCWM/Nicollet 562, 20. Cannon Falls 577 and 21. Medford 663.
Boys
Benilde St. Margaret's senior Peter Lynch finished first in 15:57.9 out of 184 runners in the boys 5K. Mankato Loyola/Cleveland senior Mitchell Johnstone took runner-up in 16:20.0.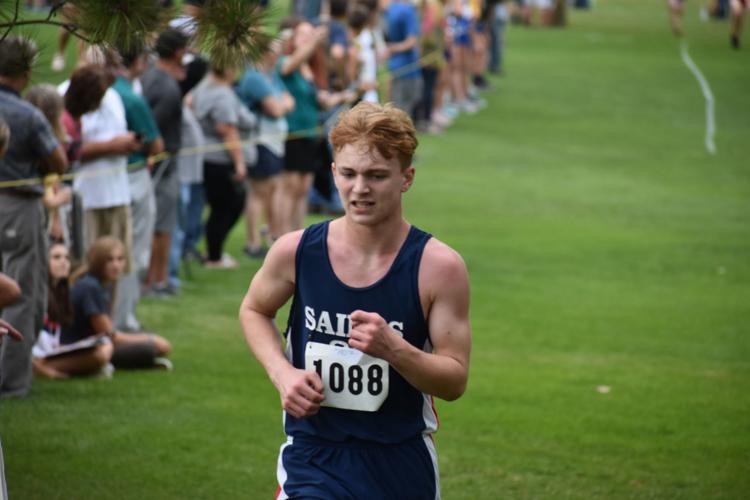 Freshman Gavin Selly led the incomplete St. Peter boys team in 86th place (19:20.8). Sophomore teammate Connor Snow placed 125th (20:30.9). Sophomore Willem Nelsen took 165th (22:31.5). Freshman Jaydon Thompson finished 175th (23:24.4).
Senior Austin Antony led TCU with a 14-place time of 17:19.7. Senior Hunter Rutt placed 32nd for TCU, followed by teammates Dante Juberian, a freshman, in 83rd place 19:14.8; freshman Conner Anthony in 101st (19:51.3), junior Thomas Bulger in 115th (20:17.9), sophomore Chase Goecke in 122nd (20:29.9) and freshman Aven Prigge in 147th (21:41.5).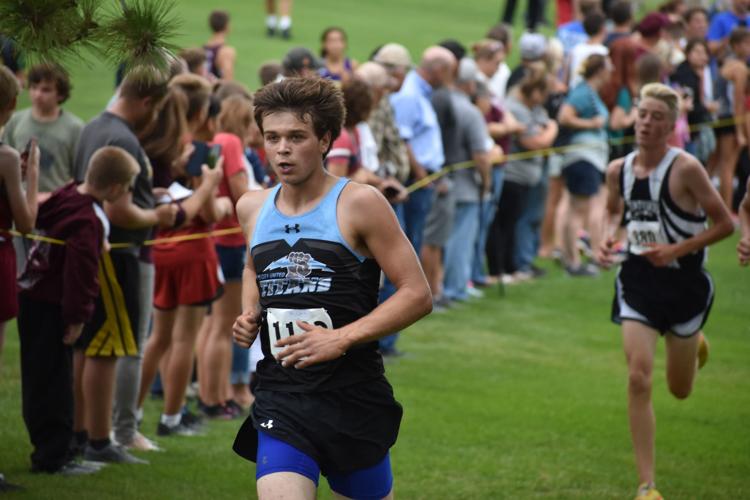 "Austin Antony was a medalist placing 14th," Fogal said. "Hunter Rutt earned a ribbon at 32nd place. When compared with our section teams, I think we have a shot at winning the conference and making the state meet as a boys team. This is probably our strongest boys team in many years. The team 1-10 has been running really well. "
Senior Trace Edmondson paced Le Sueur-Henderson in 69th place (18:59.3), followed by senior Xerxes Machtemes in 110th (20:09.6), senior Noah Koller in 120th (20:26.6), sophomore Sam Menne in 124th (20:35.2), senior Ethan Steiger in 132nd (20:55.5), senior Seth Hardel in 140th (21:45.5) and senior Tanner Hartmann in 159th 22:40.3).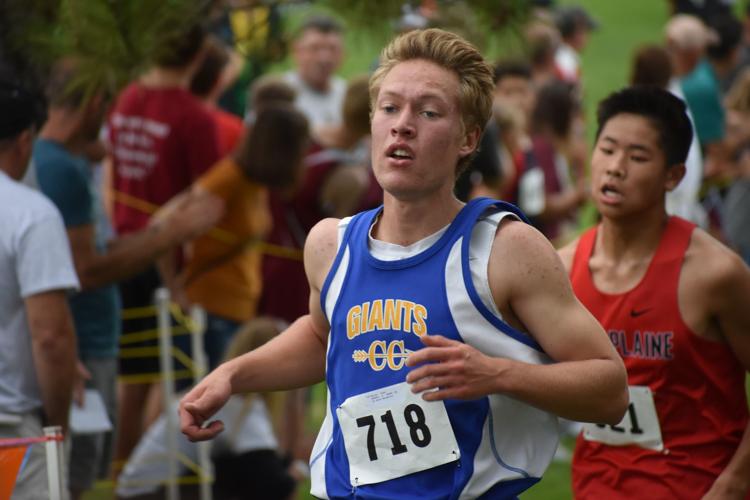 The boys' teams ended up: 1. St. James Area 64, 2. Rochester Century 105, 3. Waseca 120, 4. New Prague 152, 5. Mankato Loyola/Cleveland 165, 6. Waconia 230, 7, Benilde St. Margaret's 244, 8. Jordan 262, 9. Mound Westonka 266, 10. Belle Plaine 307, 11. Mahtomedi 313, 12. Rochester Lourdes 323, 13. TCU 345, 14. Fairmont 350, 15. Stewartville 375, 16. Sibley East 421, 17. GSL 43, 28. NYA 445, 19. Maple River 513, 20. LS-H 555, 21. Medford 588, 22. BEA 602, 23. MVL 608, 24, NRHEG 621, 25. Richfield 646, 26. Cannon Falls 692.
The next meet is set for 4 p.m.Tuesday, Sept. 10 at the NYA Lions Invite at Baylor Park.