Le Sueur-Henderson High School head baseball coach Rick Bruns expressed excitement to see his players back on the field and playing games.
Although Legion baseball has been cancelled, LS-H has formed two summer teams, 17U and 19U.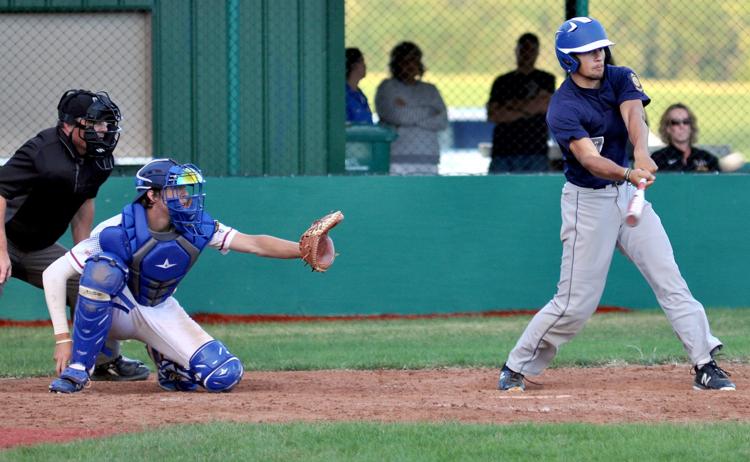 The 17U team is mostly freshmen and sophomores who will make up most of the young varsity next spring. The 19U is mostly seniors who graduated this season, plus college freshmen and a few high school juniors. College freshmen include Jace Luna at Gustavus Adolphus College and Tyler Pengilly at Bethany Lutheran. Going to play college ball this fall are Mitch Casperson at Augustana which is turning Division I, Tommy Gupton at Dakota County Technical College and Tristen O'Brien at Gustavus.
The elder team is highly competitive, so competitive that Bruns thought the Giants could makes it to state this year.
But the season was cut short by the COVID-19 pandemic virus after just a week of practice.
"It was just heartbreaking, not only for me, but for the kids," Bruns said. "So to be back doing this again is a pretty enjoyable experience. I've been working with some of the young kids on days that I don't have Driver's Ed. It feels good to swing the bat and do some coaching."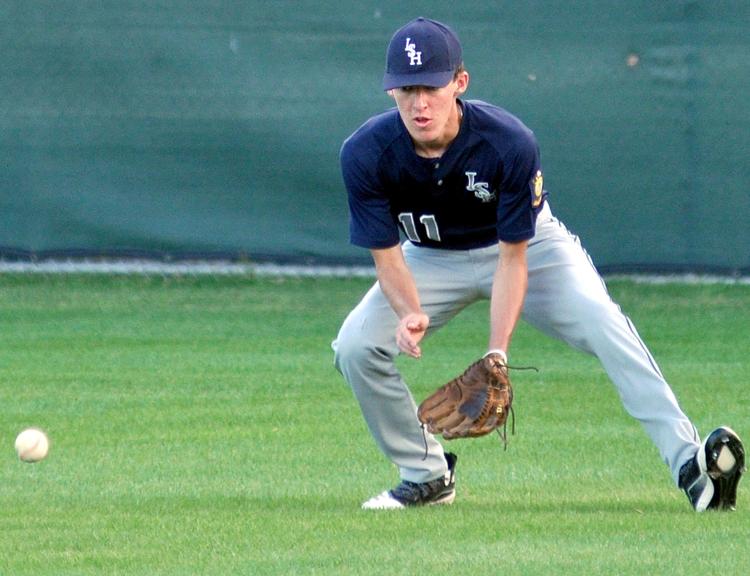 Although they missed out on the competition of high school, Legion ball and state tournaments, Bruns said they get a chance to play without as much pressure. "You still want to compete. But you're really not playing for much because there is not district or region or section for high school. You just go out and play ball."
The Giants finally got back to practicing the week of June 14, and the U19 team played three games and playe in a 16-team, four-pool tournament in Fargo against Excelsior 2 and West Fargo Friday and Watertown, South Dakota Saturday and pool final Sunday. The U17 team has played Blue Earth Area and Belle Plaine and plays in the Fargo tournament July 10-12.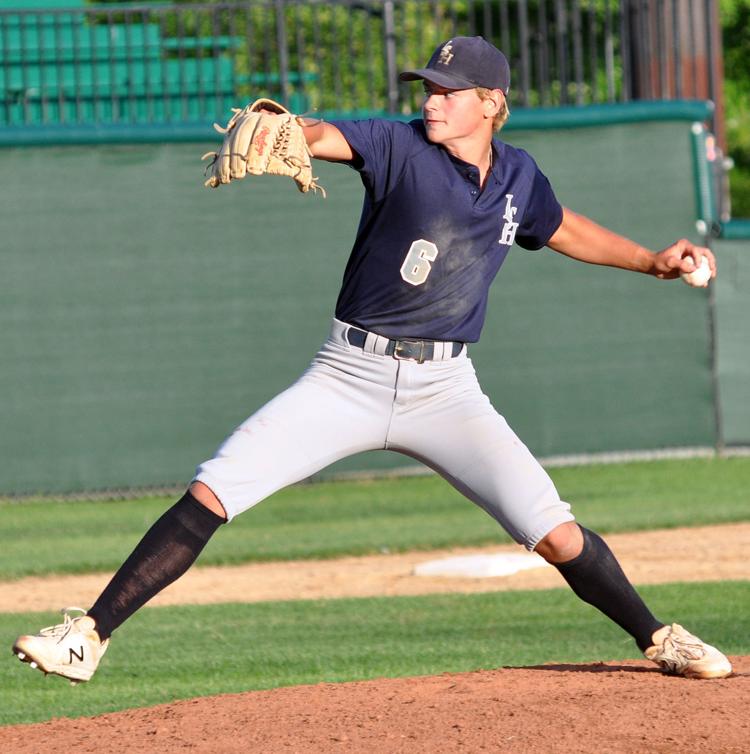 The team showed how good it is by defeating a team of men, the Cleveland Spiders town team, in the season opener 9-5 in eight innings June 21 in Le Center.
Then the Giants ran into an all-star team, Excelsior 1, and lost a shootout 18-15 in seven innings on June 23 at Green Isle. Excelsior is a combination of cities including Minnetonka, Chanhassen, Chaska and Excelsior.
"These are probably the cream of the crop in that area," Bruns said. "Out of the 20 guys, 16 of them are probably playing at the next level in college. The vast majority will be college freshmen this year. These kids all came from AAAA schools. They basically have cheery picked the top players in the Southwest Metro. They compete at a lot of high-end tournaments including nationals. They were in the American Legion World Series for the big schools a couple years ago."
LS-H, which is an AA school. is playing in the 19u Tier 1 South Metro League which includes bigger towns than the Giants.
Bruns, Vic Pengilly and Mike Fenney are coaches, and Lon Berberich is manager.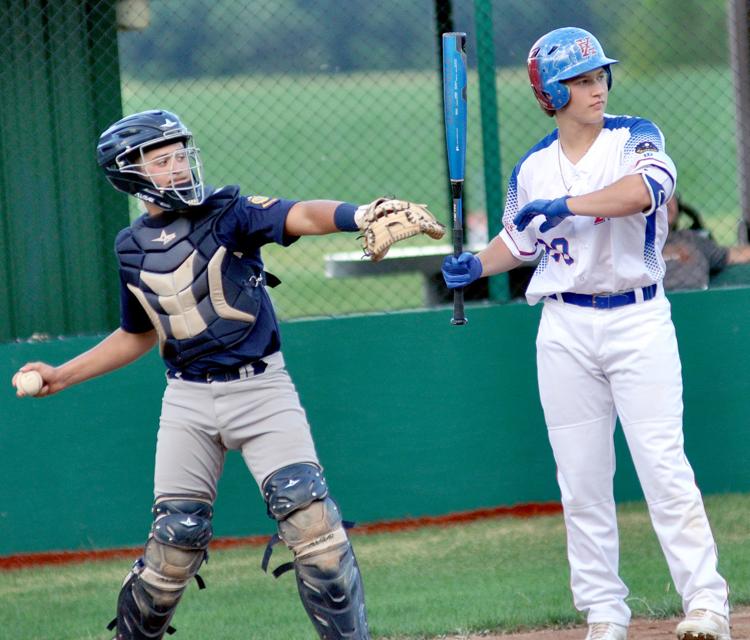 The state rules limit games to an attendance of 50 percent of the capacity. Parents, friends and baseball fans in general have attended games. Each team uses its own baseballs, and there is no handshaking allowed. Sometimes umpires call the game from behind the pitcher.
"It's been real learning curve for everyone to try and figure all this stuff out," Bruns said. "When we first started we were very cautious about keeping kids separate. Things kind of loosened up a bit. But the game remains the same."
As of last week, the Giants hadn't played a home game. The city hadn't opened up Bruce Frank Field for play.
The schedule is kind of open with games being picked up as the season goes along.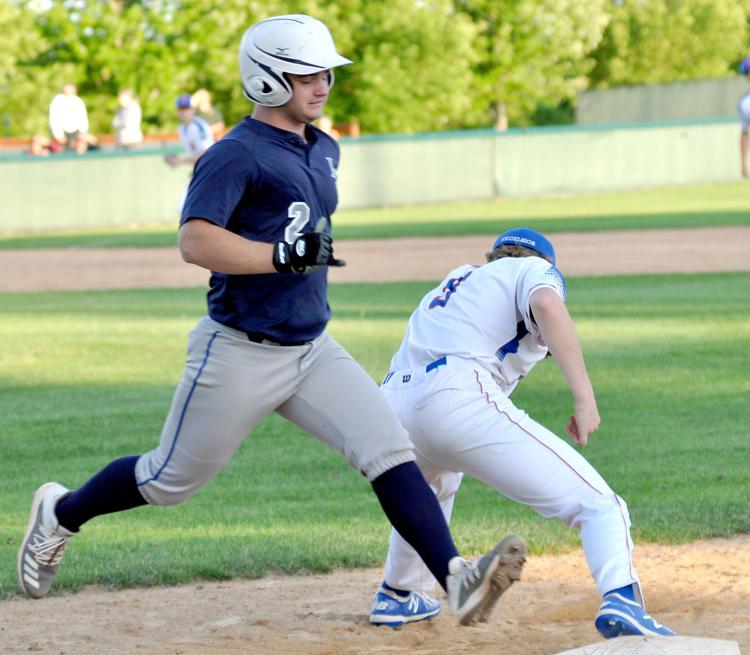 "There's no league per se," Bruns said. "It's whoever has a team that fits the ability. That's who we play."
The goal of the summer is to give players experience.
"That's the most important part working with these young guys," Bruns said. "We've had a couple of practices and just working on basic pick-off moves, basic field and all kinds of things. There's a lot of fundamentals they didn't get this year through school that we're working on right now."
Excelsior jumped to a 11-0 lead in the top of the first inning, but the Giants answered with six runs in the bottom of the first to cut the lead to 11-6.
Excelsior added three more runs in the second and one in the third for a 15-6 lead. Again the Giants came back in the bottom of the fifth inning with four runs to reduce the lead to 15-9. Excelsior upped its lead to 18-9 with three runs in the fourth.
The Giants made it interesting with six unanswered runs (four in the fifth and two in the sixth) to come within 18-15. But LS-H was shut down 1-2-3 in the seventh.
The Giants collected seven hits including two each by Zach Berndt (2 for 5, one run, three RBIs) and Jayce Luna (2 for 4, one run, three RBIs).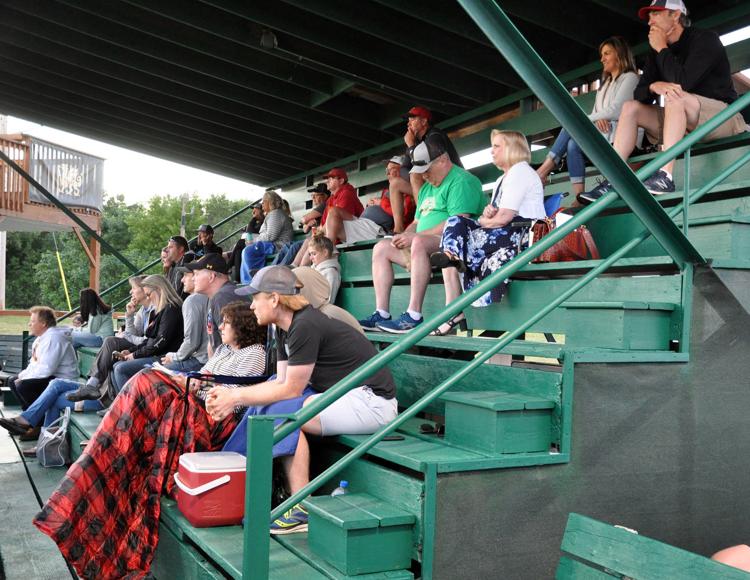 Three others had a hit each: O'Brien (1-3, two runs, one RBI), Tommy Gupton (1-3, three runs, three RBIs), and Logan Kahlow (1-2, two runs). Burke Nesbit scored three runs, Casperson crossed the plate twice, Pengilly scored one run with two RBIs, and Charlie Weick drove in two runs.
Tommy Gupton started on the mound and allowed 11 earned runs on six hits, three walks and three hit by pitch and one strikeout in one third of an inning.
Berndt came on with one out in the first and walked one and struck out one to close out the inning. He allowed three runs (two earned) in the third inning on three hits and one strikeout.
O'Brien pitched the next one and two-third innings with three earned runs on four hits, one walks and one strikeout.
Caydon Luna got the third out in the fourth, allowing one run on no hits and walks.
Nesbit threw a 1-2-3 fifth inning.
Casperson finished off the last two scoreless innings on one hit and three strikeouts.
Three Giants collected two hits. Berndt batted 2 for 4 with two runs and two RBIs. Nesbit went 2 for 2 with two runs scored. Jace Luna finished 2 for 3 with one run and one RBI.
Five others had a hit each: Casperson 1-2, two runs, two RBIs, Weick 1-2, one run; Caydon Luna 1-2; Pengilly 1-3, one run, one RBI; Aiden Gulbrandson 1-3, one RBI.
Four Giants pitched two innings each.
Nesbit started on the mound and allowed four earned runs on five hits, one strikeout and no walks in two innings pitched.
Pengilly pitched the next two innings without allowing a hit or an earned run in two innings but walked four and struck out three in giving up one unearned run.
Berndt then pitched two scoreless innings with one hit, one walk and two strikeouts.
Casperson pitched the last two innings, allowing no runs on no hits with five strikeouts.