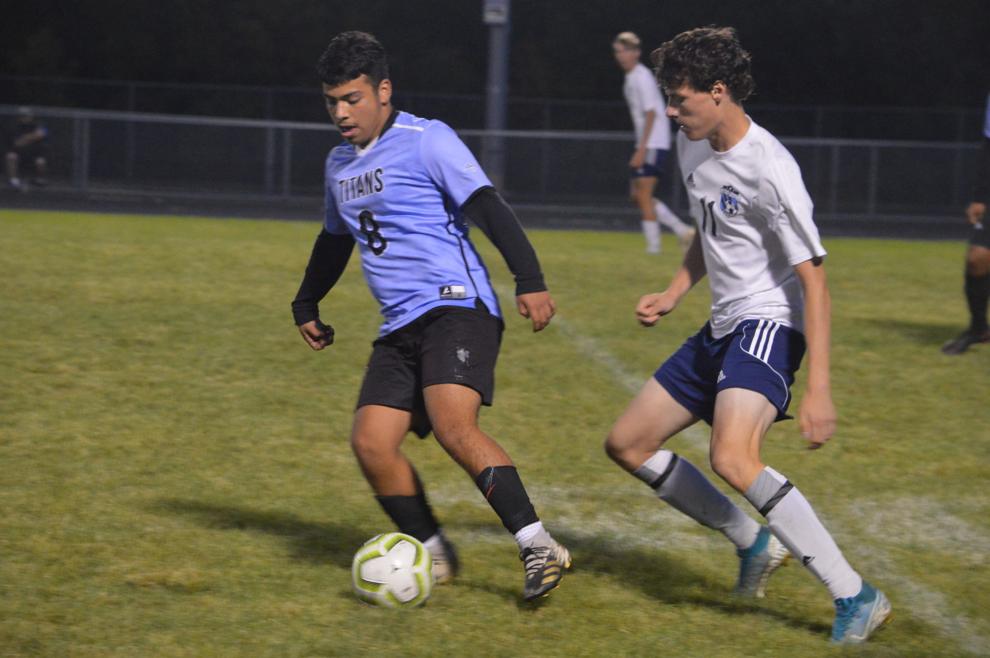 The Tri-City United boys soccer team fell in two games over the weekend. On Friday, the Titans battled Hope Academy in a rematch and held the score to a narrow 1-0 loss. Then on Monday, TCU was topped 6-0 by Metro United.
Despite the losses, the Titans demonstrated a strengthening defense. In their first game on Sept. 3, the Titans lost a 5-1 matchup to Hope Academy, but narrowed the margin down to just one goal in their Sept. 17 rematch.
"It was a deadlock until halfway through the first half, when Hope Academy scored the first goal," said Coach Brett Padfield. "The game was held at an 0-1 score for the rest of the first and second half. TCU team captains, Kristofer Ruiz and Alex Schley, led the team well, as the team is about halfway through their schedule."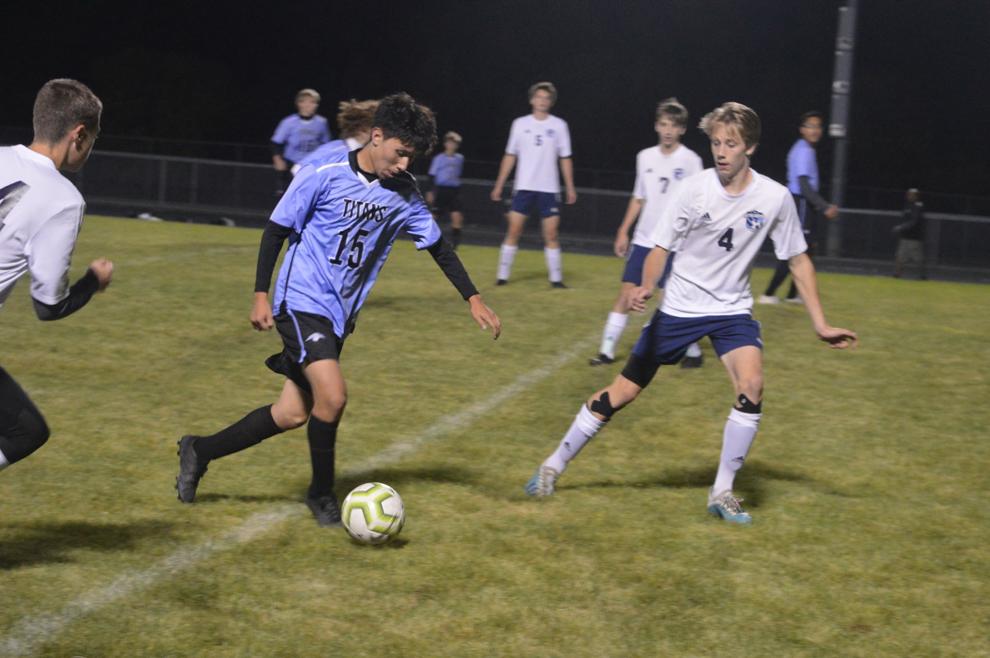 In their game against Metro United, the Titans were quickly overwhelmed by the opposing team, giving up six goals in the first half. However, TCU bounced back in the second half and kept the opposing team scoreless for a full 40-minute run.
"The first half didn't go the way we wanted but in the second half we played much better," said Titan Frankie Sanchez. "I enjoyed playing a lot more in the second half."
Sanchez was a key player on the Titans' offense, taking control of the ball near the midfield and keeping it in Metro United's territory.
"Frankie got a great corner at the end there, great scoring opportunities and a couple shots," said Padfield.
The Titans defense was bolstered by Jordan Meyer, who exhibited incredible speed on the field. When Metro United would make a rush past the Titans and toward their goal, Meyer quickly caught up and tripped up the opposition before they could reach the goal.
"That was Jordan's second game at defense and I thought he did great out there," said Padfield. "He was in a spot he's never been at before, you can tell he's really quick. They weren't able to outrun him."