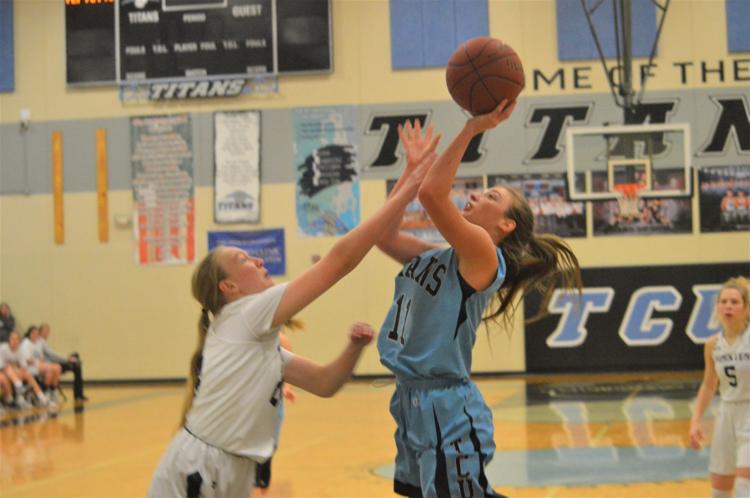 The Tri-City United girls basketball team was pushed to the limit in one the closest games of the season. The Titans faced off against Jackson County Central on Saturday and came out on top 92-84.
"It feels good to have a win," TCU coach Eric Specht said. "We really needed a win."
This win was far from an easy victory. Jackson County Central upped the pressure with a rough, in-your-face style focused on tearing away rebounds and turnovers. However, the Titans rose to the challenge and matched Jackson's energy for what became a stop-and-start, foul-heavy game.
To keep Jackson from obtaining the ball and racking up the lead, the Titans put their efforts into team coordination. The girls made frequent passes to one another when Jackson got close and went for long passes to keep the ball out of their side of the court. Jackson's aggression also meant that the Titans could take advantage of free throws.
"I think we worked hard and put in the free throws that we needed and did what we had to do," TCU senior forward Grace Factor said. "I think everyone worked together really well, and nobody played selfish. We passed the ball around, and we stayed calm under pressure, and I think that helped a lot."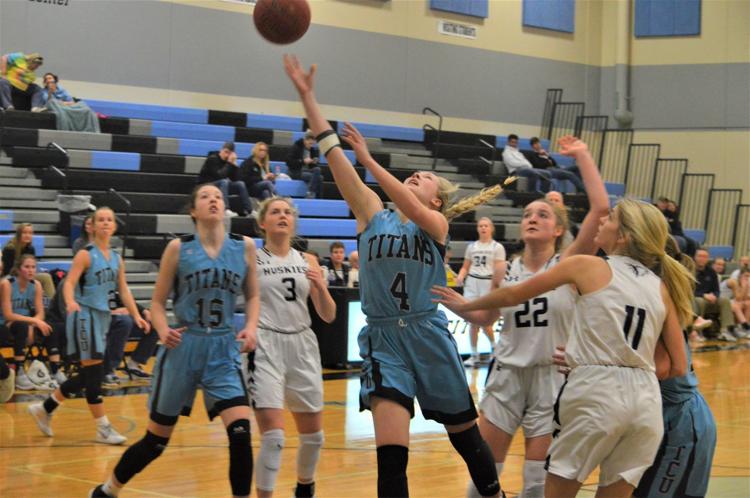 Remaining calm was an essential skill for the Titans since there was never time for the team to rest. When the Titans held the lead, Jackson was typically only 3-5 points behind. When Jackson was in the lead, the pressure was on the Titans to play catch up. Just minutes before the clock ran out, it appeared that Jackson, being eight points up, would take the game. Nonetheless, the Titans didn't buckle down or play sloppy and the girls' cool heads gave them multiple opportunities at the free-throw line to take back the lead in the final moments.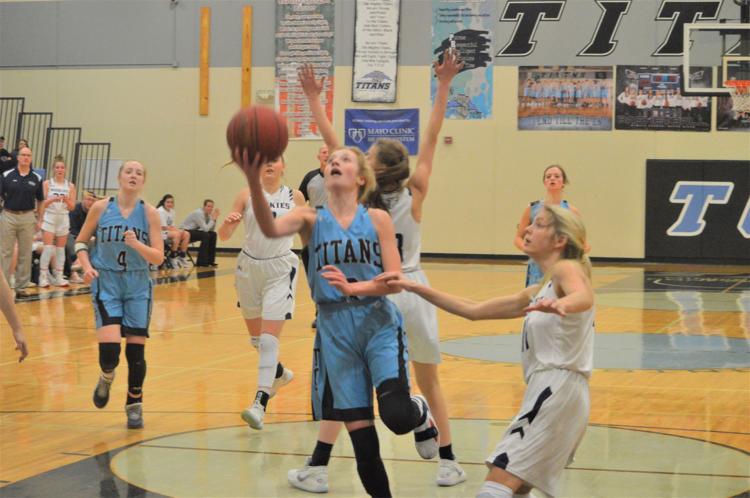 "When it came towards the end of the game and it was really close I think they really handled the ball really well against the pressure," Specht said. "In the past, our younger kids would have been a little more timid, a little more scared and panicked, and I thought we were confident with the ball."
The team displayed strong performances all-around. Center Jess Dull was a major asset to the Titans with her control of the court. Dull led the Titans by collecting 23 points and 11 two-pointers. Grace Factor was another consistent points-earner for the Titans with 18 total. Sam Lang and Erica Jackson were also high points-earners with 16 and 13 respectively, and their free throws in the fourth quarter secured the Titans' victory.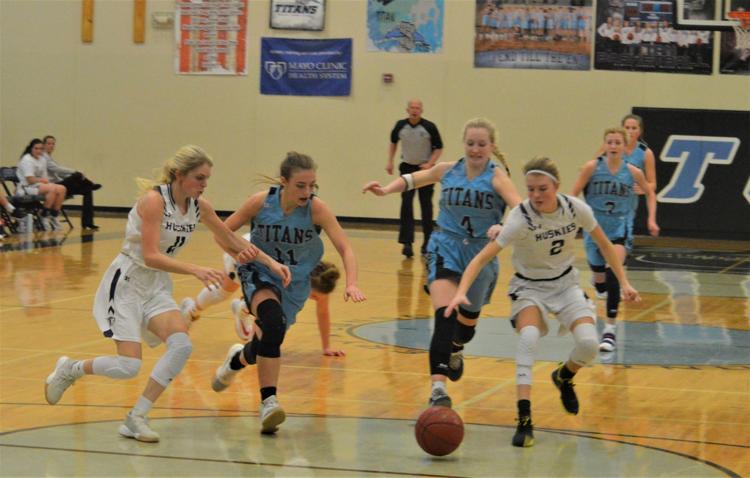 "I thought Jessica Dull did a really nice job controlling the plain as much as we could against an aggressive team," Specht said. "I thought Sam Lang stepped up. She had a rough start, but in the end, when it came into crunch time I thought she did a really nice job being a leader."