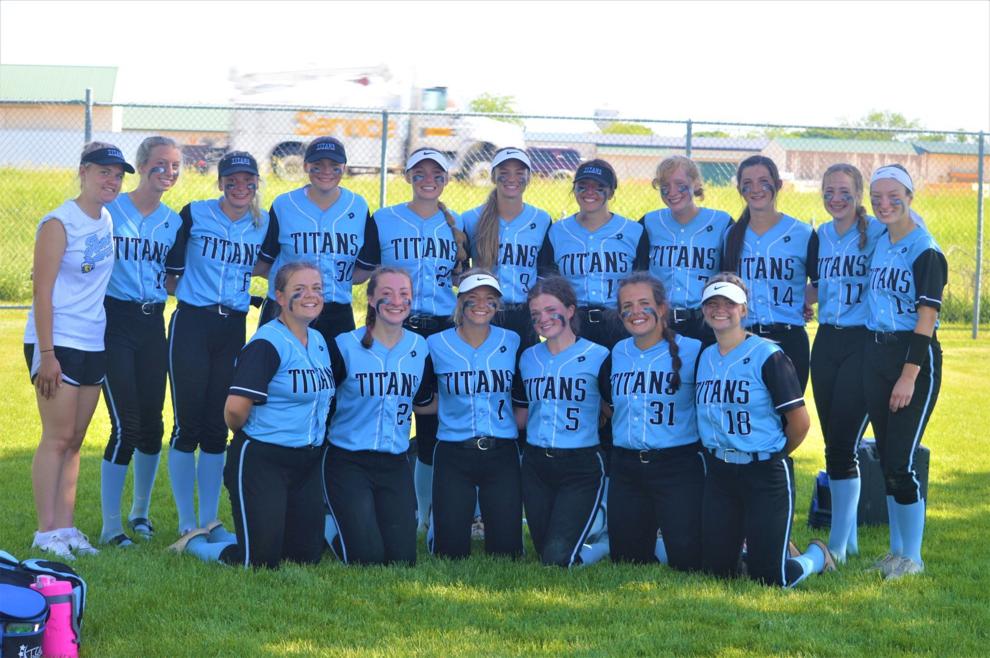 The Tri-City United softball team's (11-10) season ended Saturday after falling behind by just one run to Maple River at Caswell Park. Though the Titans held the lead in the early game, late-scoring by Maple River led to a 4-3 defeat for TCU in the Section 2AA tournament.
"The girls came out and played their heart out," said Coach Kelly Jo Closser. "I couldn't have asked for anything else. It was a nail biter. Unfortunately it didn't work out in our favor."
TCU and Maple River were evenly matched and never more than a hair away from each other throughout the game. The Titans were the first to put a run on the board. After a scoreless first inning, Savannah Squires hit a fly ball, but reached first on an error in the second. Payton Singleton knocked Squires to third with a sacrifice bunt. Squires scored on an error by the catcher, putting the Titans up 1-0.
The Titans added to their lead in the third as Brooke Blaschko opened with a double. Ellaina Novak hit a hard ground ball to center field to knock in Blaschko for the second run.
However, Maple River was close behind and tied up the game in the next inning. The Eagles put two batters on base with two singles at the top of the fourth. On a single and an error by the Titans, both batters advanced to home.
Maple River ran ahead of the Titans in the top of the fifth. On a walk, single, error and a ground out, the Eagles collected their third run. The opposing team then singled in another batter, giving Maple River a 4-2 lead over the Titans.
The Titans made up some ground in the bottom of the fifth, but it wasn't enough to overtake Maple River. Rachel Rynda led with a single, stole second, ran to third on a ground out and scored on a single by Novak.
TCU was down 4-3 and successfully prevented Maple River from scoring over the sixth and seventh innings. However, the Titans had trouble scoring themselves. At the bottom of the seventh, TCU came close to tying the game. The Titans suffered two outs before Blaschko reached first on a single. Blaschko reached second on an error and attempted a run for third, but a pop fly caught by the Maple River ended the game and the Titans' season.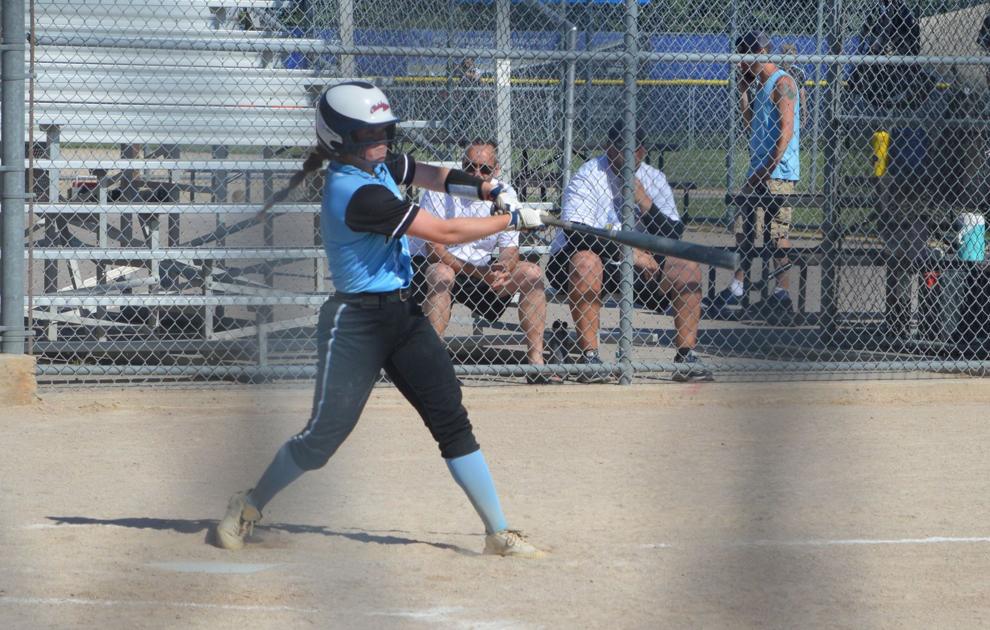 The Titans lead scorers included Blaschko, Squires and Rachel Rynda with one run each and Novak with two RBIs. Novak pitched all seven innings with six strikeouts and six hits.
At the end of the Titans' season, Closser reflected on the challenges the softball team overcame.
"We started out rocky [this season]. We had some obstacles in our way. We lost our catcher a couple days before the season started. We started our schedule off with a couple of the toughest teams in the conference," said Closser. "But they worked harder every day. They fought tooth and nail, tooth and nail and pretty soon they just kept going forward and getting better and it just kept working."
"I'm going to miss my senior girls," Closser added. "They were true leaders on the team and I'm going to miss them a lot."