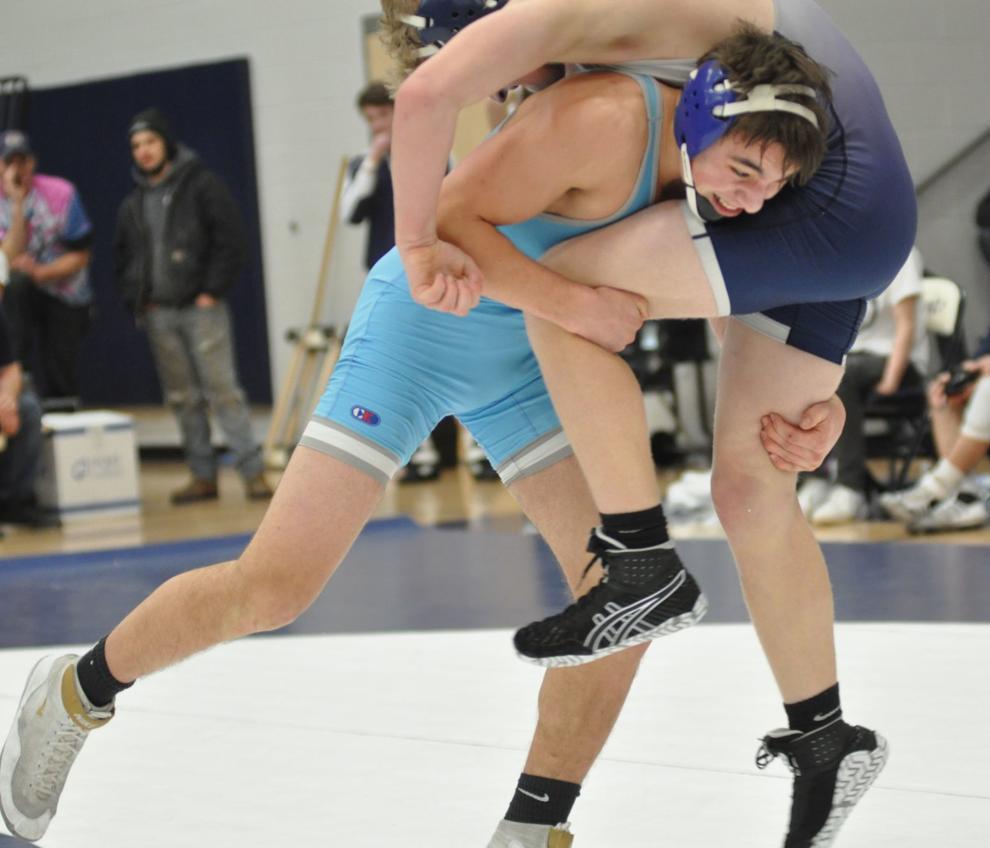 The Tri-City United wrestling team found itself surrounded by high-ranking teams at the St. Peter quad on Tuesday, Feb. 4, but the Titans still managed a win. The Titans knocked out St. Peter 43-23, but fell to Scott West 33-23 and Blue Earth Area 40-30.
In the match with St. Peter, TCU quickly recovered from a first-round loss. Chris Johnson won the second round by forfeit, followed by Brant Lemiuex at 120 pounds with a successful 15-5 major decision, and Cole Franek at 126 pounds with a 1:10 pin. Together the wrestlers racked up a score of 16-4.
St. Peter started catching up in the next two rounds, but Caden O'Malley at 145 pounds cut their gains short. O'Malley pinned Micheal Connor in just 34 seconds to net the Titans six points. O'Malley went undefeated in all three matches at the quad, pinning Scott West's Colton Bahr in 3:46 and Blue Earth Area's Jaxen Klinker in 2:35.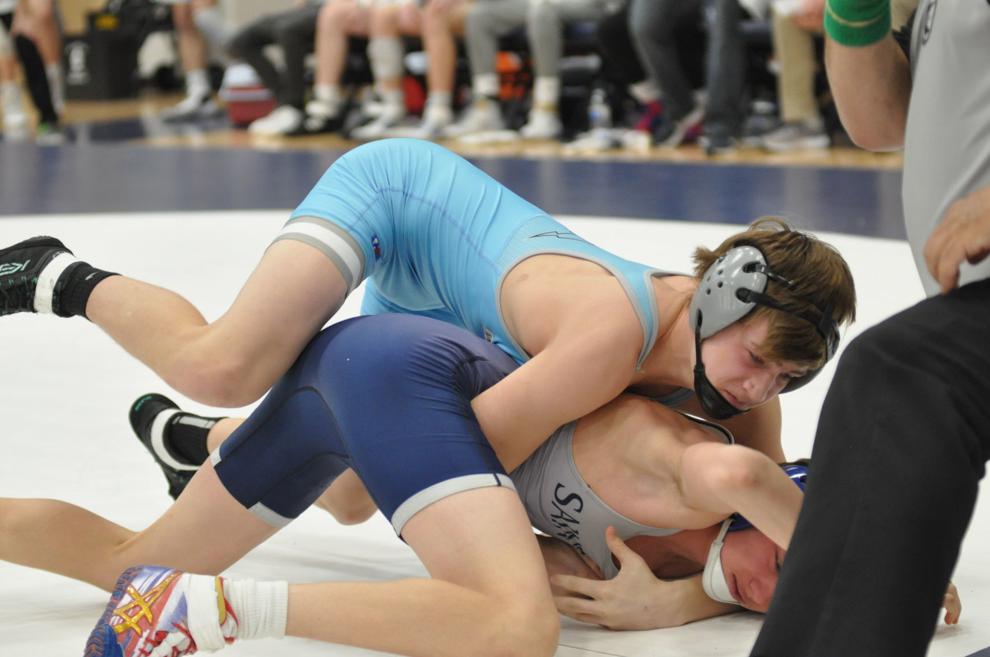 Adam Frederickson at 160 pounds clinched another win for the Titans after overcoming Cole Filand in a 5-4 decision. St. Peter got within two points of the Titans' lead until RIley O'Malley at 195 pounds pinned Connor Travaille in 52 seconds. Jose Reyes and Robert Bastyr both took victories through forfeit to finish the match 43-23.
Though the Titans fell in the other two team matches, the Titans came within just a few points of winning. TCU kept the match against Blue Earth area close with Brant Lemieux, Caden O'Malley, Riley O'Malley and Jose Reyes all pinning their opponents and Zach Balma and Adam Frederickson winning by 8-4 and 10-3 decisions respectively.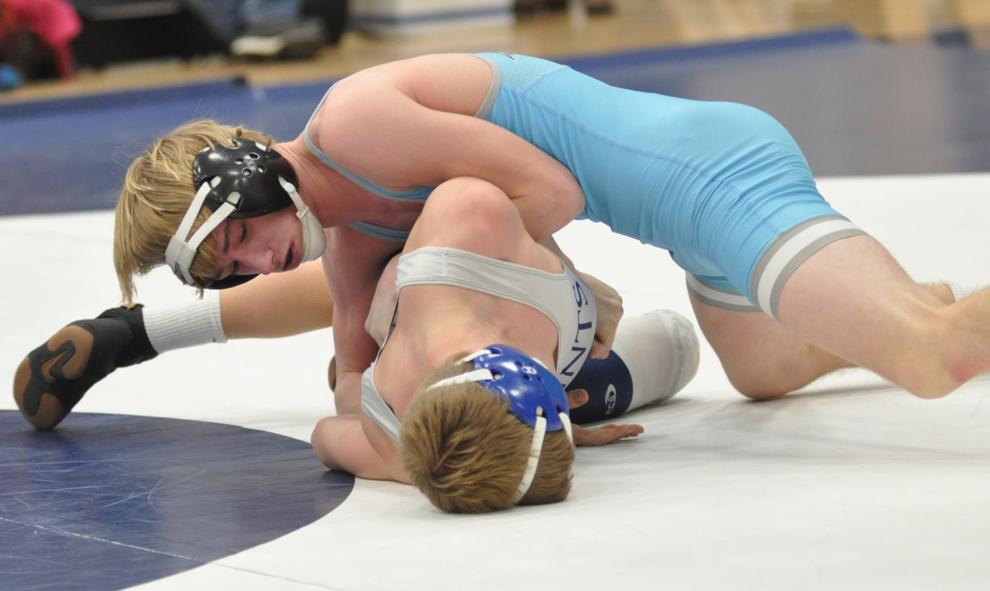 Against Scott West, Caleb Whipps, Caden O'Malley and Jose Reyes won by fall, Riley O'Malley produced a tech fall and Zach Balma, Cole Franek, and Carter O'Malley won their rounds by decision. The Titans even carried a 29-27 lead in the penultimate round, but fell in the final.
The Titans will face off against St. James Area and Windom at 5 p.m. Thursday, Feb. 6 at St. James.