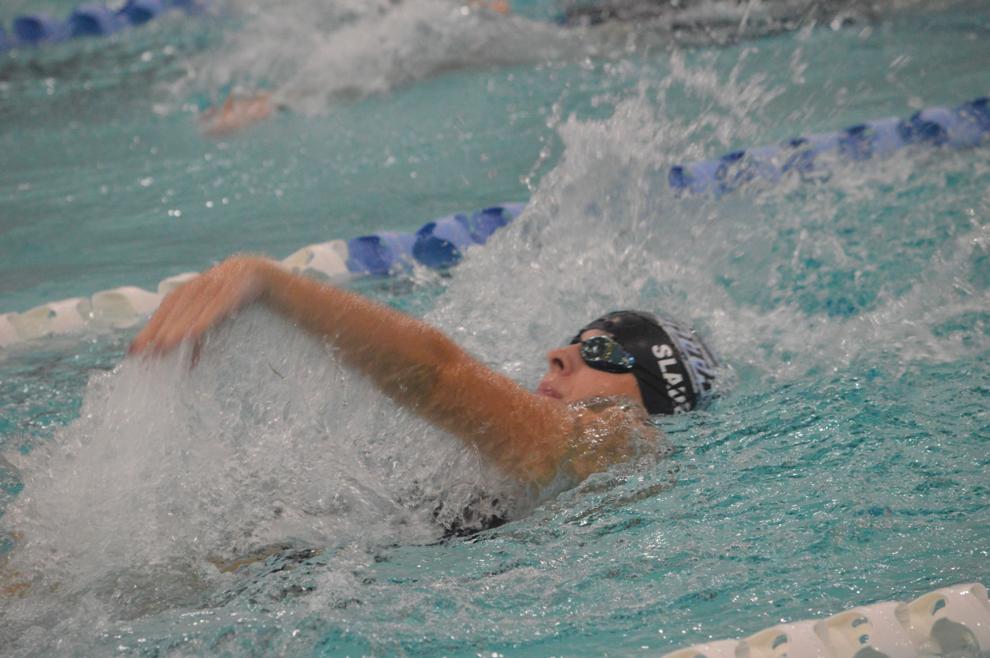 The Titans claimed the top spot in a triangular girls swim and dive tournament between Tri-City United/Le Sueur-Henderson, Mounds Park Academy and Lakes International Language Academy. In an outstanding early season performance, TCU/LS-H trounced MPA 58-42 and defeated LILA 57-44. The Titans were the only team to collect two victories on Friday and go undefeated.
The Titans opened with a third place finish in the 200-yard medley relay by Ellie Sladek, Ella Schmiesing, Elizabeth Odenthal, and Kaylee Berger with a time of 2:16.89.
Makenna Streed and Kendra Westphal placed second and third in the 200 freestyle, while setting new personal records of 2:30.68 and 2:38.16 respectively. The Titans set another personal record when Mallorie Plut placed third in the 200 IM in 2:49.85.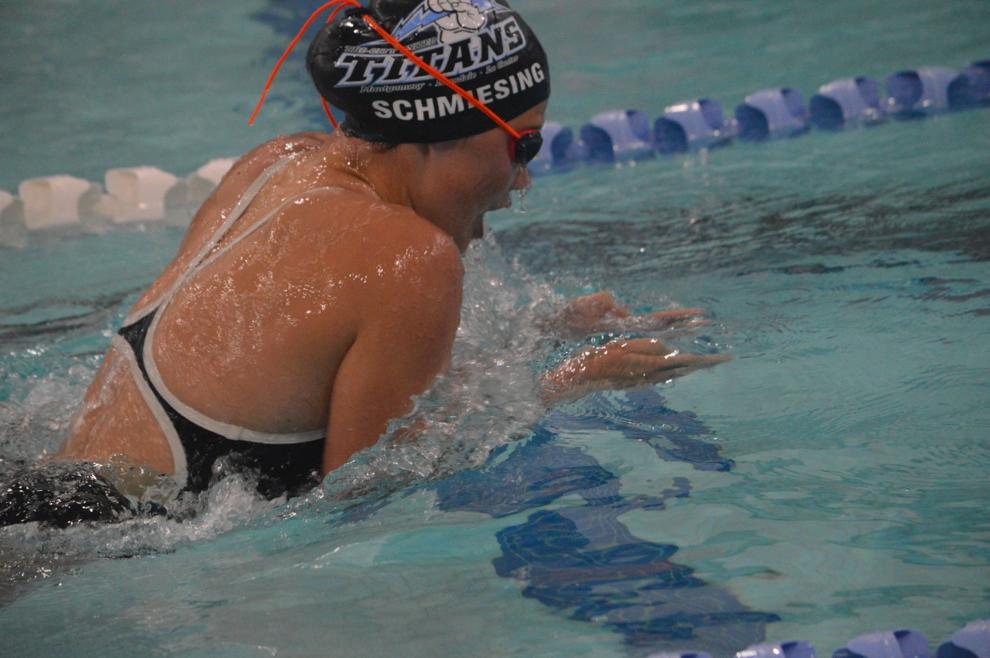 In the 50-yard freestyle, the Titans earned a first place win as Ella Schmiesing topped her opponent by 0.6 seconds and set a new personal record of 25.24. Kaylee Berger also set a new personal record with a fourth place time of 29.37.
The Titans entered six girls into the one-meter dive and earned three top three varsity spots. Lily Traxler placed first with a new varsity record of 165 points led by her patented "Flying Squirrel" dive. Kaylee Berger battled for second and Kalee Barrington third place, scoring 135.9 and 132.7 points respectively.
In the JV dive, Ellie Sladek won her first diving competition with 104 points. She competed with fellow first time Titans divers Madeline Ryan and Kylie Tolzman
Breanna Erickson and Odenthal placed fourth and fifth in the 100 Yard Butterfly, while Plut and Westphal earned more time drops in their fourth and fifth place finishes in the 100 Free.
Streed earned another first place victory for the Titans with a 7:31.52 finish in the 500 Freestyle. The victory was a surprise to Streed herself as she accidentally swam an extra 50 yards when the sign telling her she had no more laps to swim fell to the bottom of the pool. She was back in the pool shortly after to help her teammates Odenthal, Westphal and Plut take second in the 200 Freestyle Relay.
In the 100 backstroke, Sladek scored second and a personal record with a time of 1:11.11. Schmiesing then earned her second first place finish and set a new personal record and TCU pool record in the 100 breaststroke with a time of 1:11.17.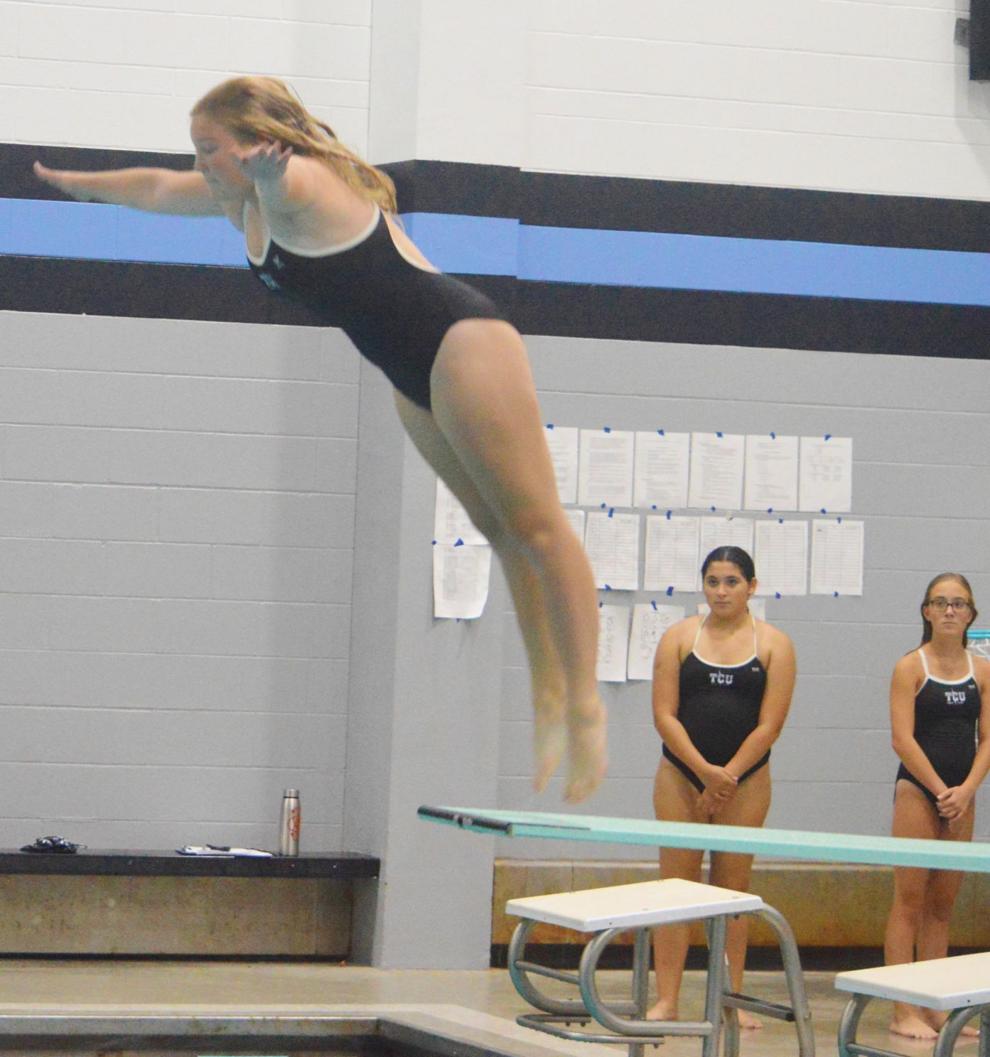 The Titans ended the meet with a bang as they scored a first place finish in the 400 freestyle relay. Plut, Sladek Westphal and Schmiesing led the pack with a time of 4:19.32, defeating MPA by just 0.5 seconds as Schmiesing picked up the pace to touch the end before MPA's Annabelle Vale.
"As a coach, I am extremely humbled to have such a kind, caring, and compassionate group of individuals to work with," said TCU Coach Kristen Munden. "Coach Betsy Galenti (MPA) and Jill Hines (LILA), myself and coach Dave DeMars all feel passionate about the experiences we are all instilling amongst these student athletes. It was a fun meet. So yes, we won, but we all gained so much more."