In a game filled with surprise plays and unexpected turns it was anyone's guess who would come out on top in the first round of the 3AAA football section tournament. At Tri-City United, No. 3 seed TCU (6-3) battled No. 6 seed New Ulm (1-8) for the chance to head to the semifinals of the section tournament and eventually came out on top 28-14.
The game opened in the Titans' favor. Sophomore Quarterback Luke Holicky scored his first touchdown of the season with a 38-yard pass to senior wide receiver Adam Henze.
Before the first quarter was up, the Titans took possession again and ran the ball down the field. Junior running back Cole Franek ran 2 yards into the end zone and then scored again on a two-point conversion. At the end of the first, the Titans held a 14-0 lead.
But as quickly as the Titans racked up the advantage, New Ulm wiped the slate clean. In a breakaway run, New Ulm scored their first rushing touchdown off a 47-yard gain. Following up with a two-point conversion, New Ulm narrowed the score to 14-8.
New Ulm pulled off another long distance play for a touchdown, throwing a 36-yard completion into the Titans' end zone but failing on the conversion. By halftime, the Titans' 14 point lead had disappeared into a 14-14 draw.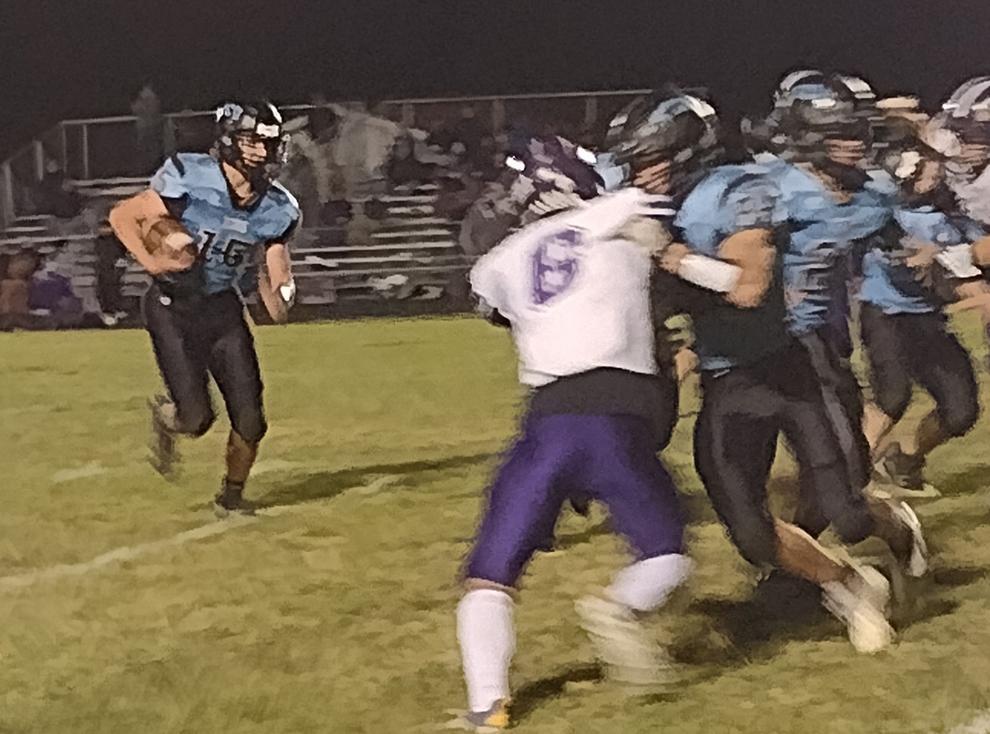 The Titans came back onto the field in higher spirits in the second half, and their play reflected it. TCU immediately launched an aggressive push into New Ulm's territory. With less than 20 yards left to go, junior quarterback Henry Schendel threw a pass into the end zone, but New Ulm jumped in front and wrestled possession from TCU for an interception.
New Ulm's turn to beat back the Titans wouldn't last long, however. As the Eagles lined up for their first play, the quarterback fumbled the ball. Junior defensive end Marco Reyes was quick on his feet and leapt on top to recover it for the Titans.
Still deep into New Ulm's territory, TCU was right where it wanted to be. Schendel threw for an 8-yard gain to Caden O'Malley for the Titans third touchdown. Reyes caught a two-point conversion pass from Schendel, giving TCU a 22-14 lead.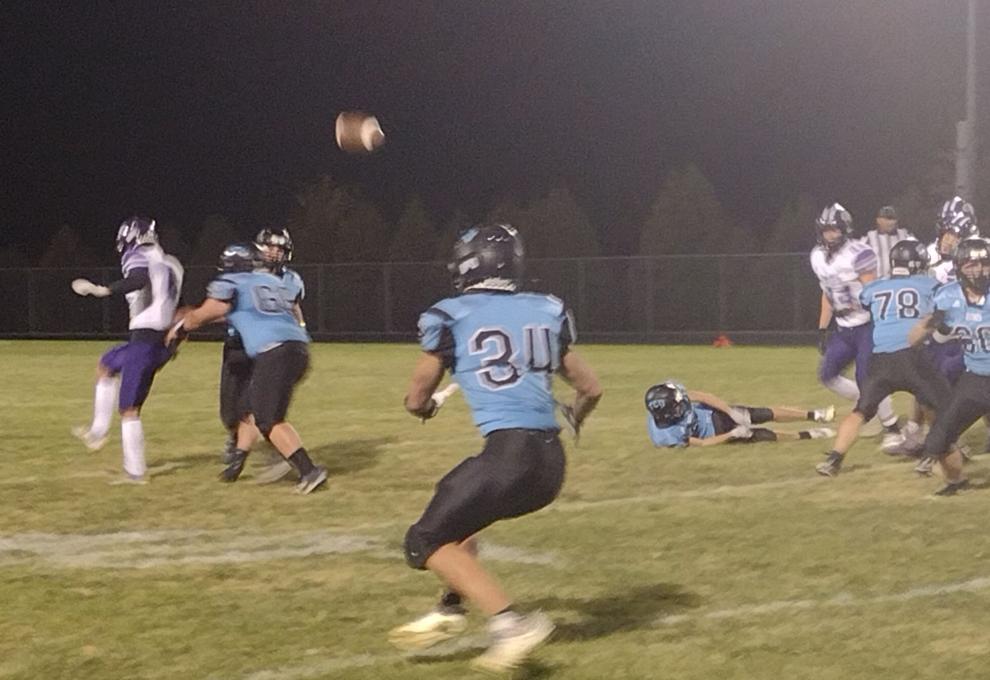 In the fourth quarter, Reyes gifted the Titans another critical scoring opportunity. Reyes turned over the ball from the Eagles to the Titans in a quarterback sack on fourth down. This allowed O'Malley to run 13 yards for a fourth touchdown, giving TCU a final score lead of 28-14.
The Titans are scheduled to face the No. 2 seed Waseca in the quarterfinals on Oct. 30 at Waseca; the Bluejays beat Belle Plaine 62-0 in the first round. In the other matchup, No. 1 seed Fairmont is up against No. 5 seed Luverne.