The Tri-City United/Le Sueur-Henderson girls swim and dive team was down to the wire in their rematch against Lakes International Language Academy. On Oct. 6, the two teams were neck-to-neck, but with some top notch performances, the Titans pushed it over the edge, winning 95-85.
"It feels phenomenal," said TCU Coach Kristen Munden. "This is their second time swimming against them, so they were able to rethink and restrategize against them, as did I. We had a couple of shining stars, first place finishes and PRs so I'm really stoked about that."
The Titans girls started strong with first-place finishes in the first two varsity events. Ellie Sladek, Natalie Lundahl, Ella Schmiesing and Kendra Westphal earned a win in the 200 medley relay with a time of 2:17.50. Then, in the 200 freestyle, Makenna Streed placed first and broke a personal record coming in 2:35.83, a full 10 seconds ahead of LILA.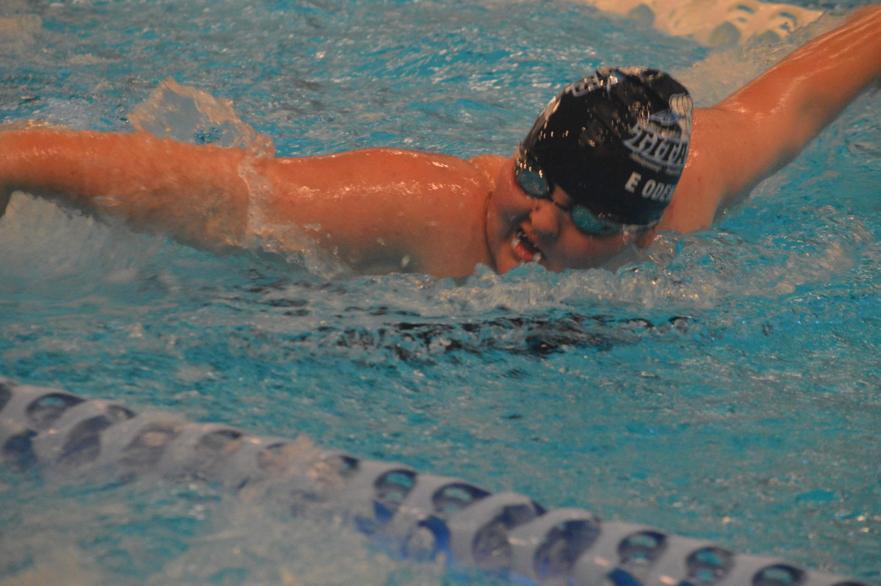 But soon, the Titans started seeing some setbacks. LILA took first in the 200 IM, though freshman Mallorie Plut was just three seconds behind with a second place time of 2:55.07. LILA also pulled ahead in the 50 freestyle, just 0.6 seconds ahead of Schmiesing's second place finish of 26.81.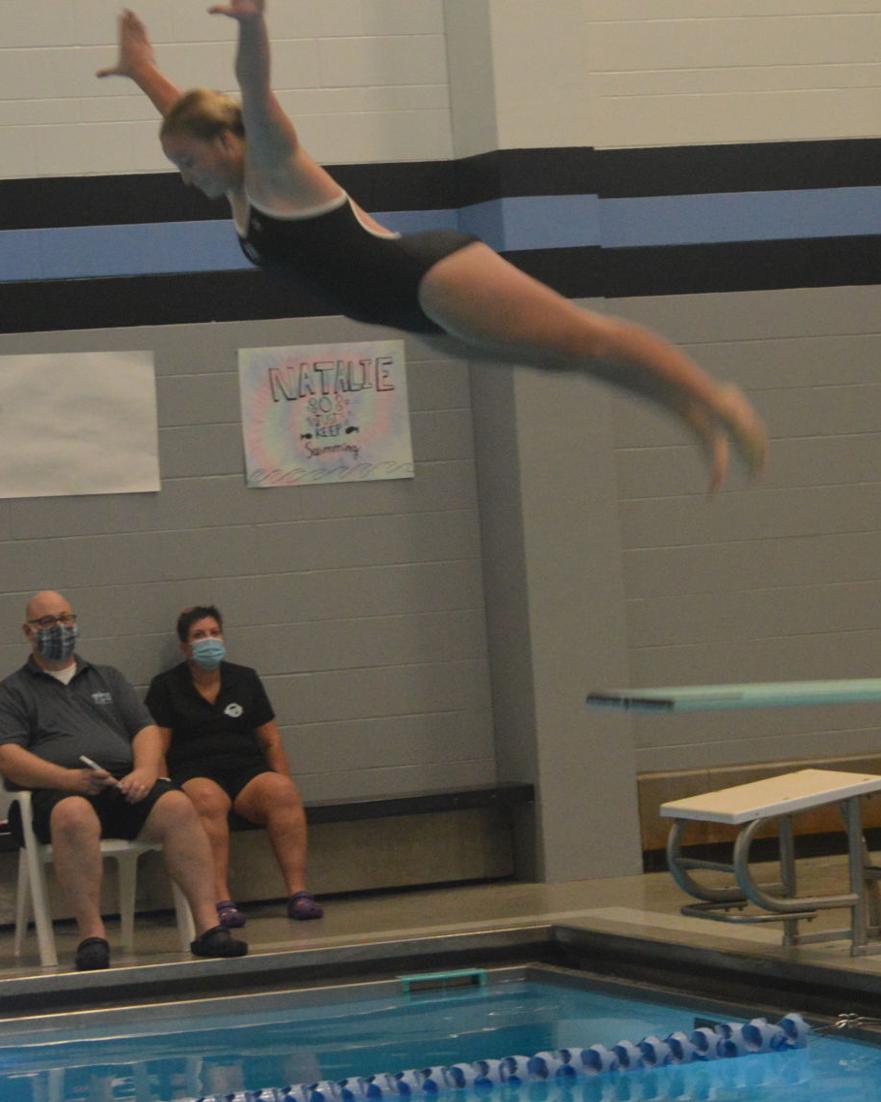 The Titans came back with a strong set of divers. Lily Traxler turned in her best performance of the season, topping the competition with a score of 147.53, a whole 15 points more than her season record. Kalee Barrington and Kylee Berger both placed second, tying at 120 points each.
LILA swung back by taking the top two spots in the butterfly, but Schmiesing squeezed out a close victory for the Titans in the 100 freestyle in 57.93. It was a new record for Schmiesing and just one second ahead of LILA's second-place finisher.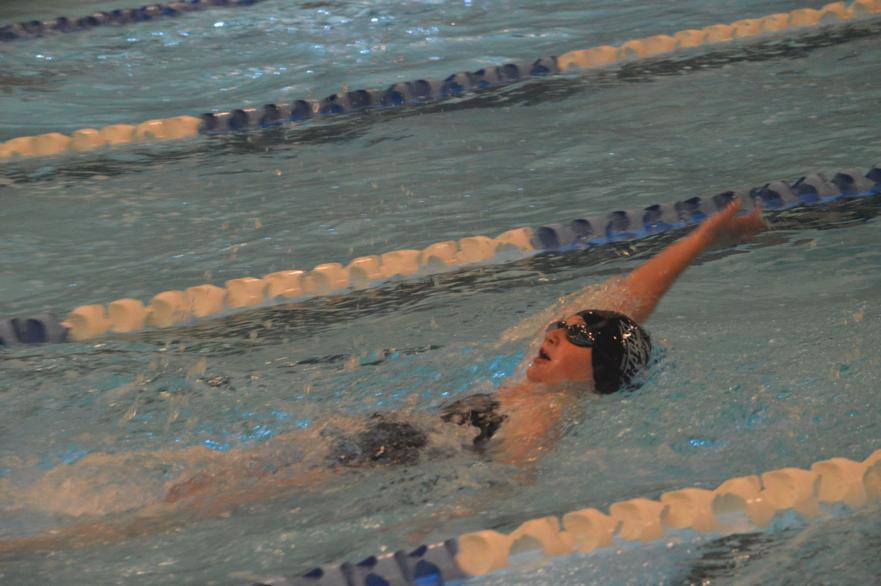 Makenna Streed then proved herself a 500 freestyle powerhouse. After cutting 40 seconds off her time at the previous meet, Streed beat her record again by an additional four seconds. The eighth-grader also topped LILA's best swimmer by 40 seconds with a time of 7:19.06.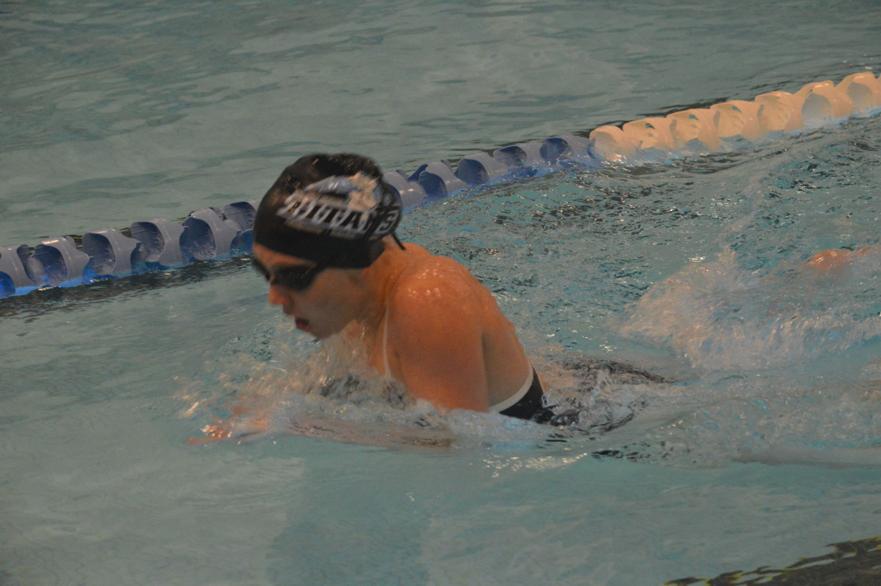 The girls earned another first place in the 200 freestyle relay. Plut, Lundahl, Sladek and Schmiesing put up a 1:58.33 win. That was followed by an additional win for the Titans by Berger in the backstroke with a tie of 1:26.34.
LILA started to even things up by earning the top two times in the 100 backstroke bringing the meet down to the 400 freestyle varsity relay. Whoever won this race, would win the whole meet.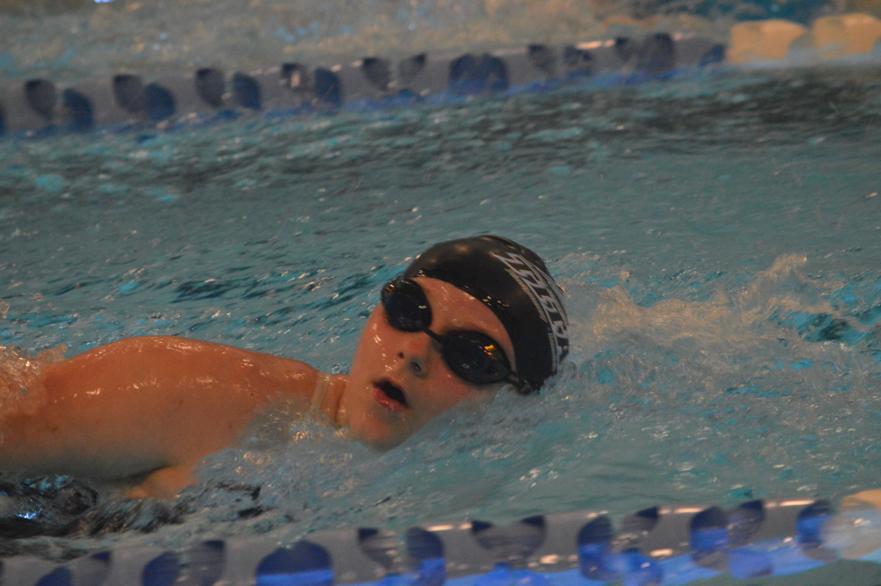 Westphal, Streed, Berger and Plut joined together to take on LILA in the final race and in the end it wasn't close. The girls ran away with a 4:57.33 victory, a full 40 seconds ahead of the opposing team.
"It certainly took a village to win this meet," said Munden. "So many outstanding swims. These coaches are smiling."