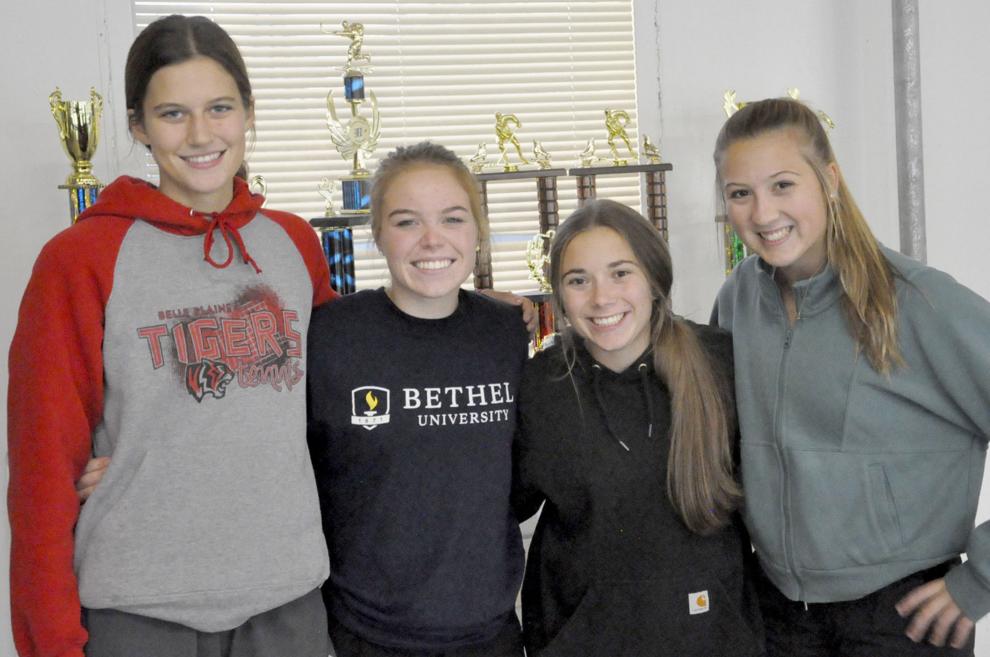 Featuring students from five different high schools, the Minnesota River Bulldogs girls hockey team faces many unique challenges. Despite these hurdles, the captains of the team — Anna Pavlo, Darbi Dunning, Sophia Doherty and Amilia Messer — are excited to see what a younger core of players will be able to do together.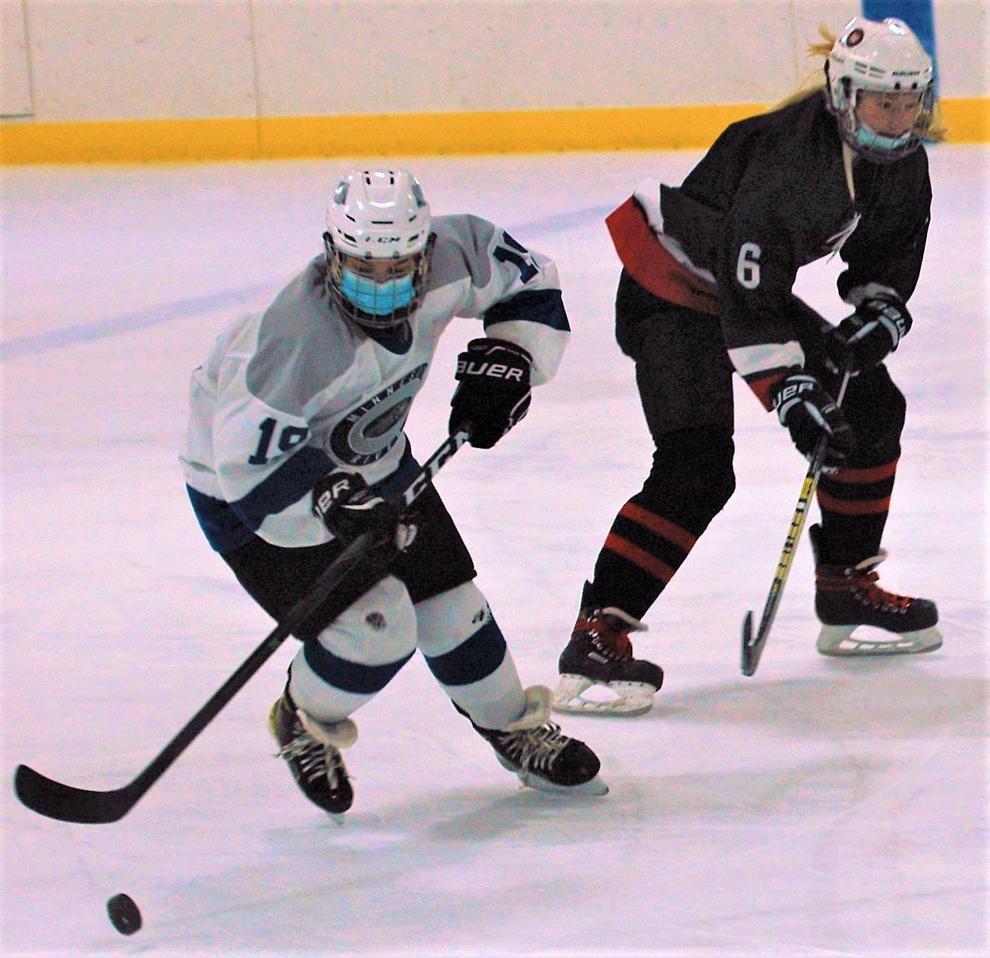 The featured schools are St. Peter, Le Sueur-Henderson, Tri-City United, Cleveland and Belle Plaine.
"It's definitely harder, because it is more difficult to talk to people when you are going to different schools," said forward Doherty, of St. Peter. "It's also fun to hear what other peoples lives are like outside of your town."
"It can be difficult to get to know people you don't already have a relationship with," added goaltender Messer, of Belle Plaine, "But once you get to know everyone, it is nice to have friends from other schools."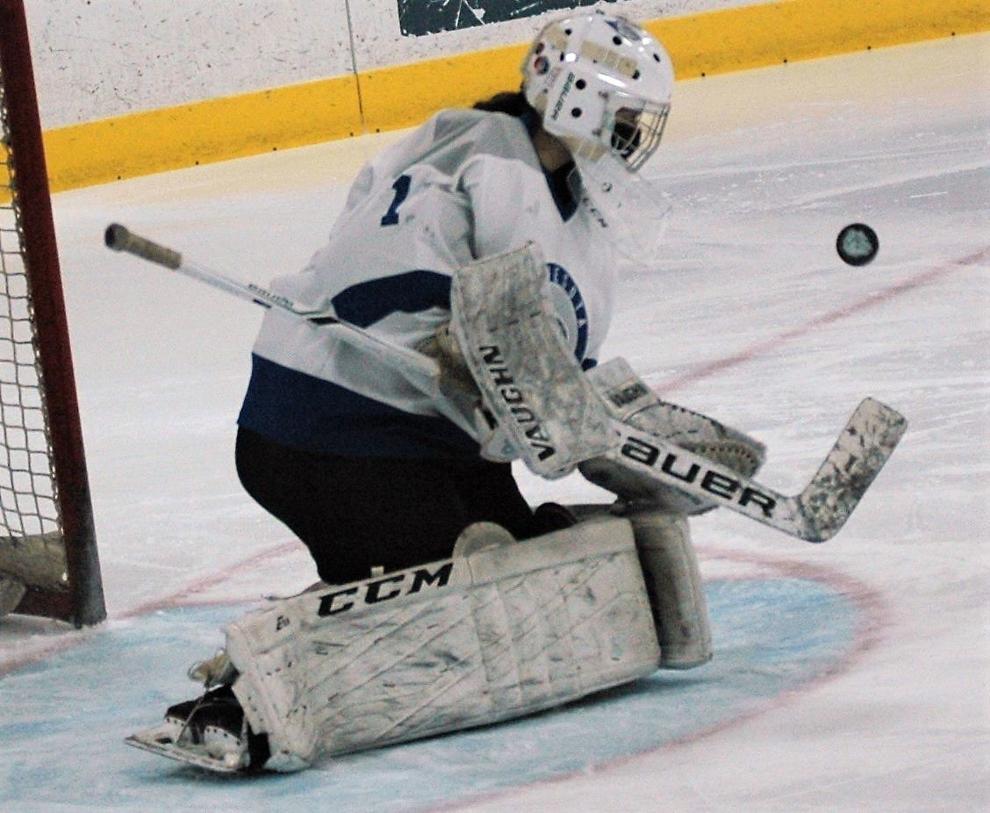 The team has not had too much time to prepare for competition, beginning official team practices last week and also playing a pair of games the same week. That makes the leadership of the captains during the offseason so important.
"This year is about connecting and working together," said forward Dunning, of Le Sueur-Henderson. "Since we have a lot of girls coming up this year, its been kind of like combining two teams."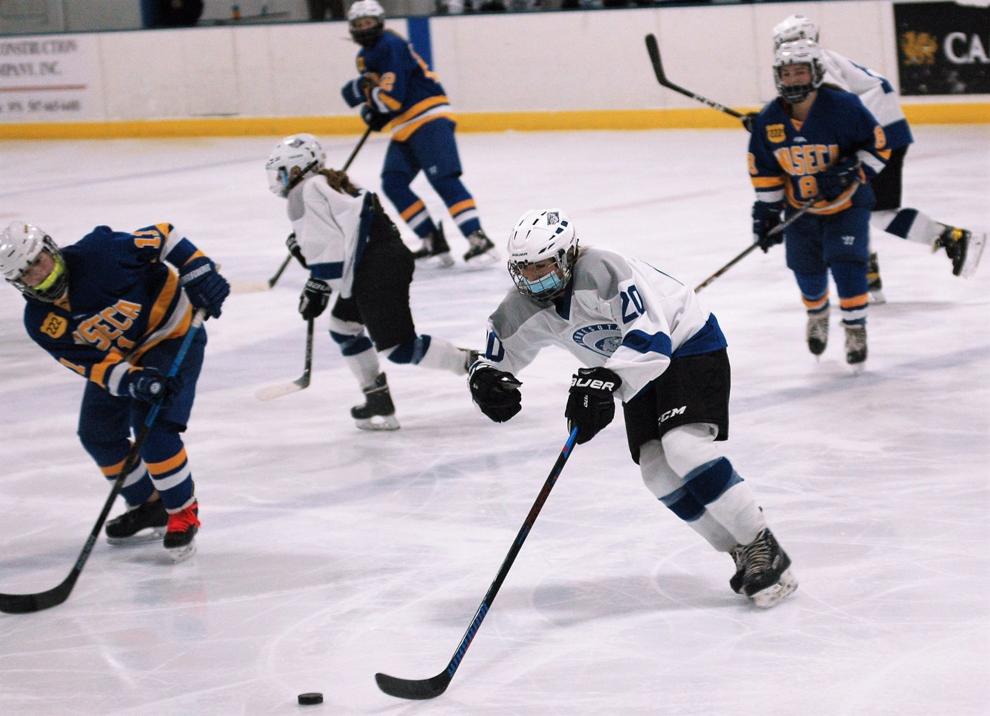 Pavlo, another forward from LS-H, added, "We had a lot of young girls with a lot of talent that moved up, so that's pretty exciting."
The girls are energized to continue building on what they achieved last season after winning 10 of their last 14 games.
"I think we ended on a really good note last year," said Messer. "I'm excited to pick up where we left off and beat some teams that we aren't expected to beat."
One thing the girls are enthusiastic for this year, though, is the shaken up section with Delano-Rockford, Mound-Westonka/Watertown-Mayer/SW Christian and New Ulm leaving; the latter is still on the Bulldogs' schedule. Section 2A now consists of the Hutchinson Tigers, Litchfield-Dassel-Cokato Dragons, Mankato West Scarlets, Mankato East Cougars, Waconia Wildcats, and of course, the Minnesota River Bulldogs, with the Mankato teams having joined the mix.
"We are excited for the new section and to play New Ulm again," said Dunning.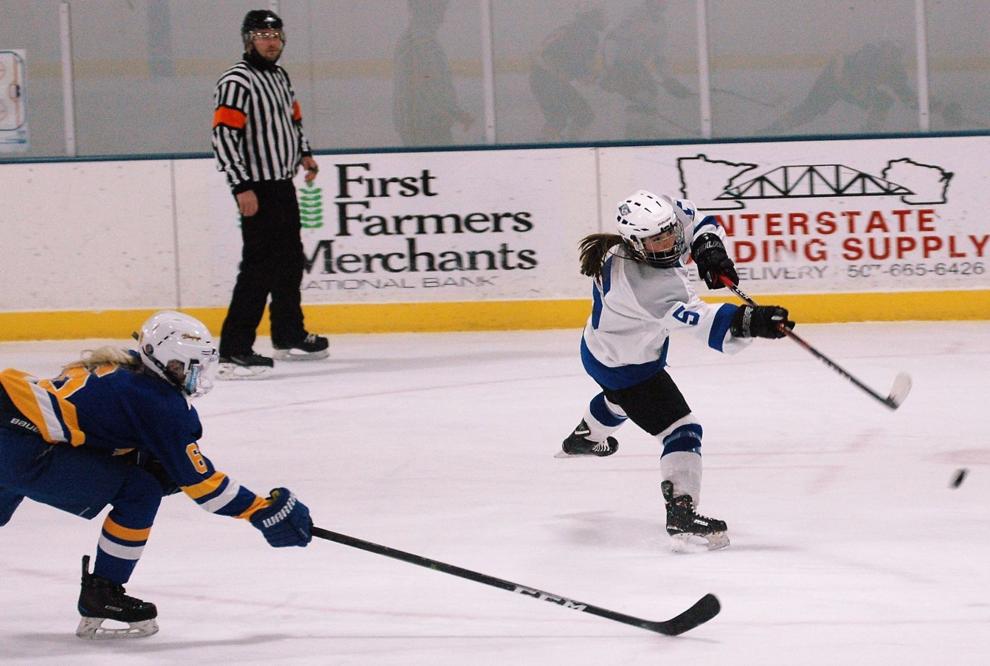 Pavlo added, "One of the things we are most looking forward to is playing new teams in our section."
Overall, the team has a feeling of excitement and the captains are hoping to capture that and turn it into success.
"If we focus playing to what our strengths are and capitalizing on those areas, we can be really good," said Messer.
"We have a lot of talent, so playing to the best of our ability will give us wins," added Dunning.
Overall, it's about enjoying themselves.
Pavlo said, "We want to focus on coming together as a team, on and off the ice."
"Honestly, I want to focus having fun," noted Doherty. "I think that if we have fun, we can accomplish a lot."