With eight teams split into three races, Belle Plaine emerged as the boys and girls champions in the annual Gerry Smith TCU Invitational Cross Country Meet Thursday at Montgomery National Golf Course.
The meet, which normally attracts many more teams, was limited and spread out because of Minnesota State High School League COVID-19 pandemic virus rules limiting races to 25 runners.
The races also determined the Minnesota River Conference champions with Belle Plaine sweeping those titles, too, in a six-team competition.
Le Sueur-Henderson girls finished third in the Gerry Smith and second in the MRC.
LCWM/Nicollet junior Grace Moeller won the girls' 5K race in 20:13.75, with Belle Plaine senior Savanna Devoung coming in second in 21;19.3, out of 53 runners.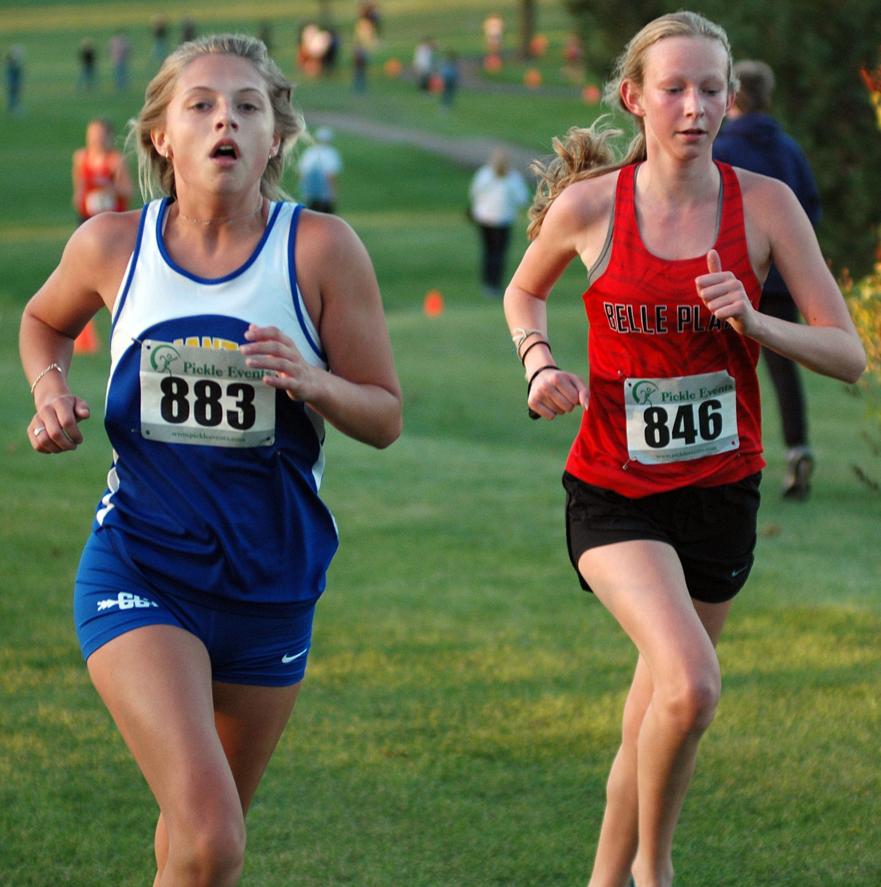 Junior Hailey Juarez led LS-H with a sixth-place finish of 21:30.9 to earn all-conference honors. Last year Juarez was all-conference honorable mention. The top 10 varsity girls and boys qualify for all-conference.
She was followed by the following teammates: senior Arlett Rios 14th (22:51.88), who earned all-conference honorable mention; senior Abby Strom 16th (22:57.59), freshman Brandy Wolf 18th (23:28.28), sophomore Cooper Vanden Einde 19th (23:37.13), senior Jocelyn Machtemes 27th (24:15.32) and senior Alivia Adams 40th (25:48.58).
"The girl's team finished second overall behind a very strong Belle Plaine team," LS-H head coach Don Marcussen said. "This is about where I felt we would finish. We did have a few girls run better times this year (at this time of the season) than last year so that was encouraging. We will still need to get our No. 5 runner to close some of the gap between our No. 3 and No. 4 runners to be really competitive."
Rios, Strom, Wolf and Vanden Eide received all-conference honorable mention.
Tri-City United girls placed fifth in the Gerry Smith and fourth in the MRC.
Freshman Yasmin Ruiz led the Titans in 10th-place 22:01.72 to achieve all-conference.
"She ran a really good race against very good competition," TCU head coach Brian Fogal said of Ruiz. "Times are still improving each week, and all of the girls are working hard."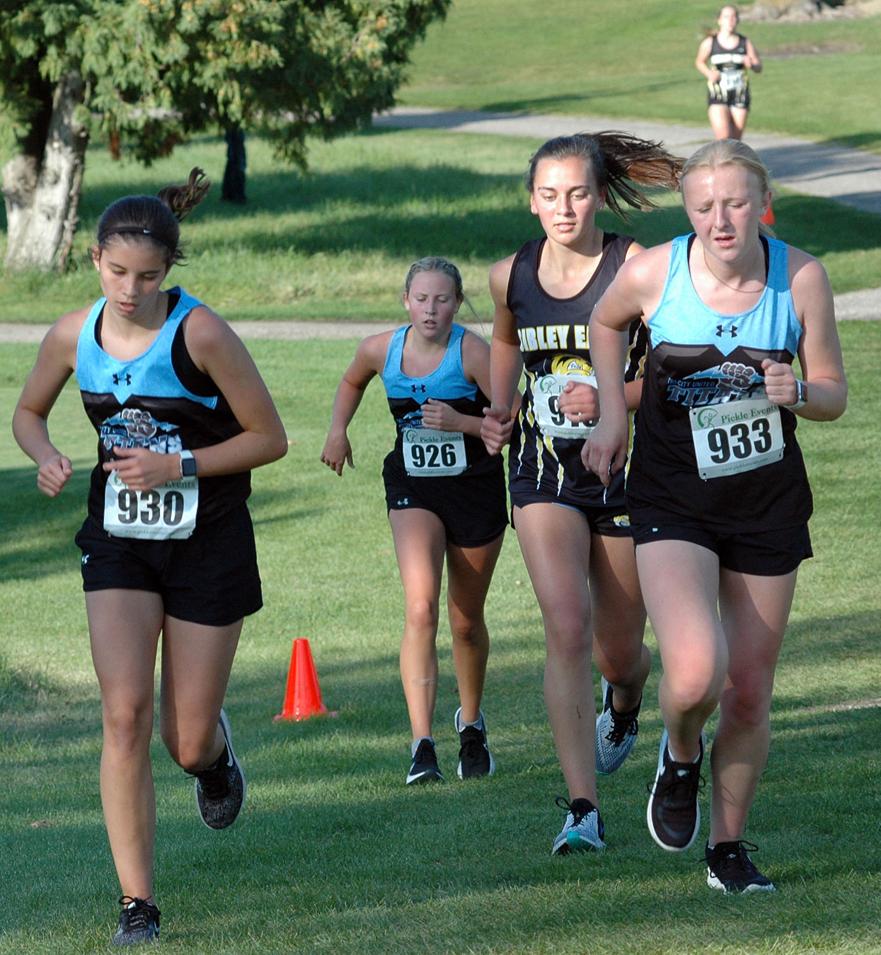 Also for TCU, freshman Sophia Smith finished 23rd (23:57.64), senior Trinity Turek 30th (24:35.29), sophomore Maddie Ruger 31st (24:42.81), sophomore Makayla Erickson 36th (25:23.32), sophomore Rhia Krautkremer 44th (26:55.44) and freshman Gabriella Dahlke 51st (30:32.35).
Honorable Mention All Conference went to Smith for placing 19th in the conference.
Not in the MRC, Mankato Loyola/Cleveland girls finished eighth in the Gerry Smith.
Freshman Lyndsey Wangsness led the Crusaders with a 29th place finish in 24:29.86.
Also for Loyola/Cleveland, senior Macey Ziebarth placed 40th (25:52.16), freshman Lilly Croatt 45th (27:12.41), freshman Jewel Factor 47th (27:18.54), freshman Cora Koester 52nd (30:35.79) and junior Marie Leonard 53rd (31:19.34).
Belle Plaine sophomore Emmett Gerres took medalist honors in the boys with a 5K time of 16:39.02 in a field of 55 runners. Norwood Young America senior Tyler Smith finished runner-up in 17:25.7.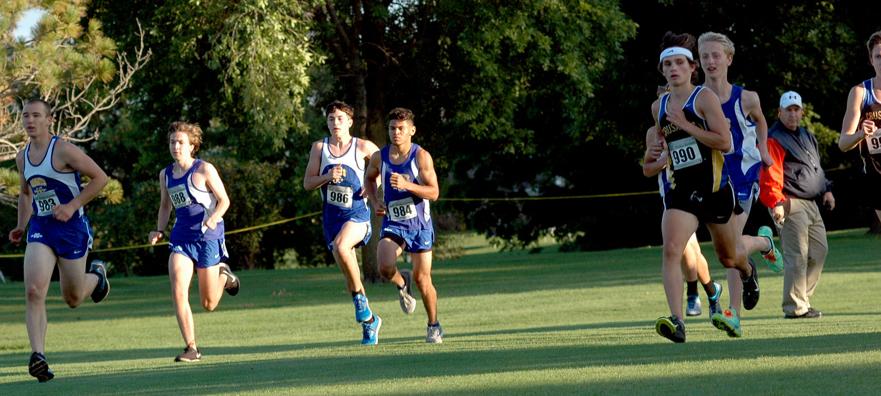 Led by senior Tyler Erickson's fourth-place finish in 17:45.59, Loyola/Cleveland finished sixth as a team in the Gerry Smith.
Also for the Crusaders, sophomore James Younge took seventh (18:12.99), freshman Jorden Rossow 25th (19:34.35), freshman Nathan Strobel 45th (20:56.39), junior Leo Simpson 53rd (24:26.33) and 6 freshman Andrew Buboltz 54th (24:43.36).
Junior Austin Rutt, who earned all-conference honorable mention. led TCU to seventh place in the Gerry Smith by placing 23rd in 19:32.53 and fifth in the MRC.
Titan freshman teammate Michael Pichotta finished close behind Rutt in 24th (19:32.80).
Also for TCU, junior Conner Antony placed 34th (20:04.02), eighth-grader Aidan Balma 35th (20:09.40), Thomas Bulger 43rd (20:52.79), Aidan McNamara 44th (20:54.32) and Chase Goecke 48th (21:21.26).
"The boys team has come a long way since the beginning of the season," Fogal said. "They are working hard in practice every day, and they are improving each week."
LS-H finished eighth in the Gerry Smith and sixth in the MRC.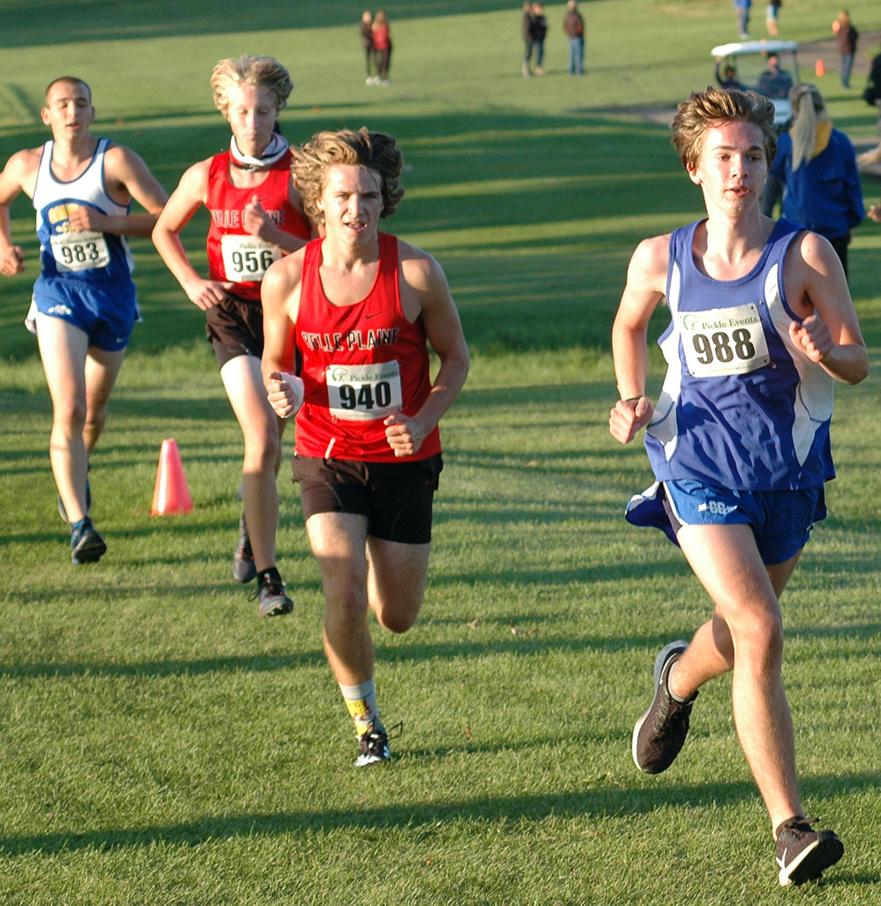 Sophomore Riley Thelemann, who received all-conference honorable mention, led the Giants in 36th place 20:13.44.
Also for LS-H, senior Sam Menne finished 38th (20:25.13), junior Dylan Novak 40th (20:42.18), sophomore Jacob Eibs 49th (21:27.96), freshman Grant Adams 51st (22:09.91) and junior Alex Stith 52nd (23:14.03).
"The boys team finished sixth overall," Marcussen said. "We have a pretty competitive MRC in boys cross country. Even though we had two-three runners run better times than the past few weeks, the competition is that much stronger and it didn't really show. We are still needing our No. 4 and No. 5 finisher to cut some time off and finish closer to our No. 3 runner to be able to close the gap on teams."