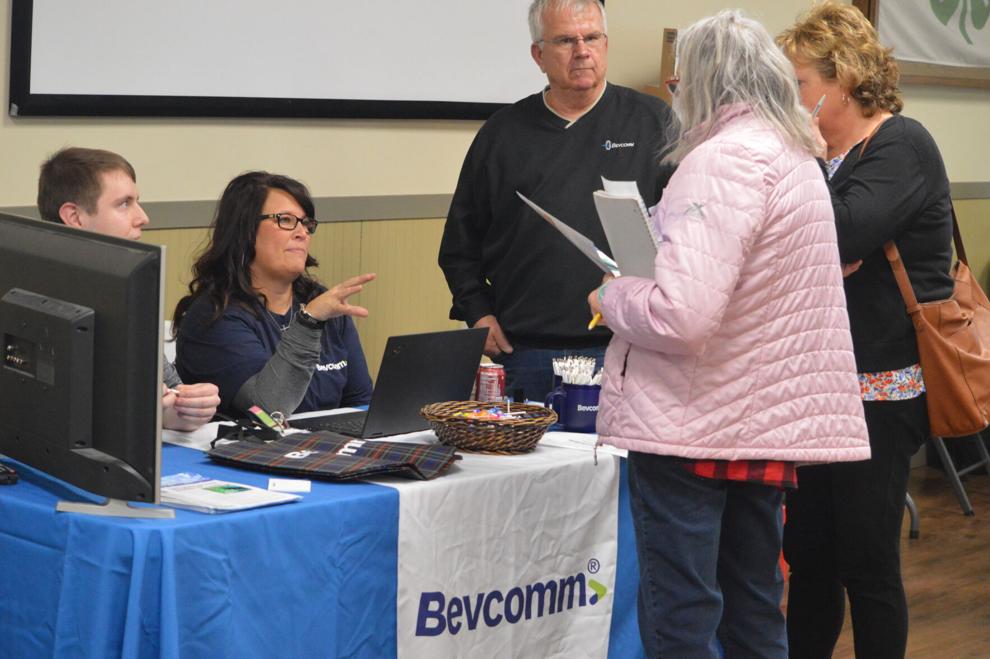 In the wake of a life-changing global pandemic, more people than ever before are making connections through their screens instead of person to person. But for people with slow internet access like Kathleen Peterson, online communication is easier said than done.
The Ottawa resident has relied on a hotspot for years. While it does the job sometimes, Peterson and her husband, Richard, fall off the face of the earth during busy hours.
"I can walk to town faster than I can get a connection," said Peterson.
In a world where more and more conversations are happening over Zoom, video calls are a crucial feature her internet connection can't keep up with.
"If you want to have any audio or new Zoom meetings, most of the time we can only have audio," said Peterson. "We haven't seen family for over two years so we connect with family, or we try to connect with family. Sometimes we're really successful for a period of time and then we can't stay connected."
Seeking to fix their internet woes, the Petersons and dozens of households went to the Le Sueur County Broadband Fair on Thursday. The Le Sueur County Fairgrounds gathering featured a variety of broadband providers and information on how residents could bring fiber to their doors.
"We know there are people who could get better service but don't know who from. This has just been a terrific discussion," said Le Sueur County Broadband Initiative Coordinator Barbara Droher-Kline. "One woman was here who knew she was two miles away from fiber and negotiating a 50/50 split with a provider. She might be able to get it this summer. That doesn't happen a whole lot."
Le Sueur County is asking Senators Amy Klobuchar (DFL-MN) and Tina Smith (DFL-MN) to appropriate federal dollars to build fiber out to every household in the county. If successful, the proposal would require $12 million to build off existing fiber optic networks to all residences, farms, and businesses along all of the rural roads in the county, along 96 miles of state roads, 310 miles of township roads, and 486 miles of county roads.
The proposal includes Cleveland Township, Cordova Township, Elysian Township, Kasota Township, Kilkenny Township, Lexington Township, Montgomery Township, Ottawa Township, Sharon Township, Tyrone Township, Washington Township and Waterville Township.
"This money would come directly to the county and put the county in the driver's seat, picking which providers to work with and when we can get stuff done," said Droher-Kline.
Inspired by recent broadband earmarks awarded to Pine County and Goodhue County, Congressional spending is Le Sueur County's new hope after much of the county was rendered ineligible to apply for a state Border to Border grant.
Since the Federal Communications Commission (FCC) auctioned over $408 million in grants to internet service providers to construct fiber optic networks across northeastern and southern Minnesota, many underserved and unserved areas of Le Sueur County are now ineligible for grant dollars.
Of all the companies competing for grants, the largest sum is expected to go to a little-known ISP: LTD Broadband. The telecom provider bid for over $311,000 in 102,000 locations across the state. LTD's planned fiber optic network encompasses approximately two thirds of unserved and underserved areas in the county.
Gov. Tim Walz announced the state would reject broadband grant applications in places that federal auction grant winners plan to build. State officials have claimed it would be wasteful to invest state dollars in projects overlapping with projects that could receive funds from the FCC's Rural Digital Opportunity Fund (RDOF).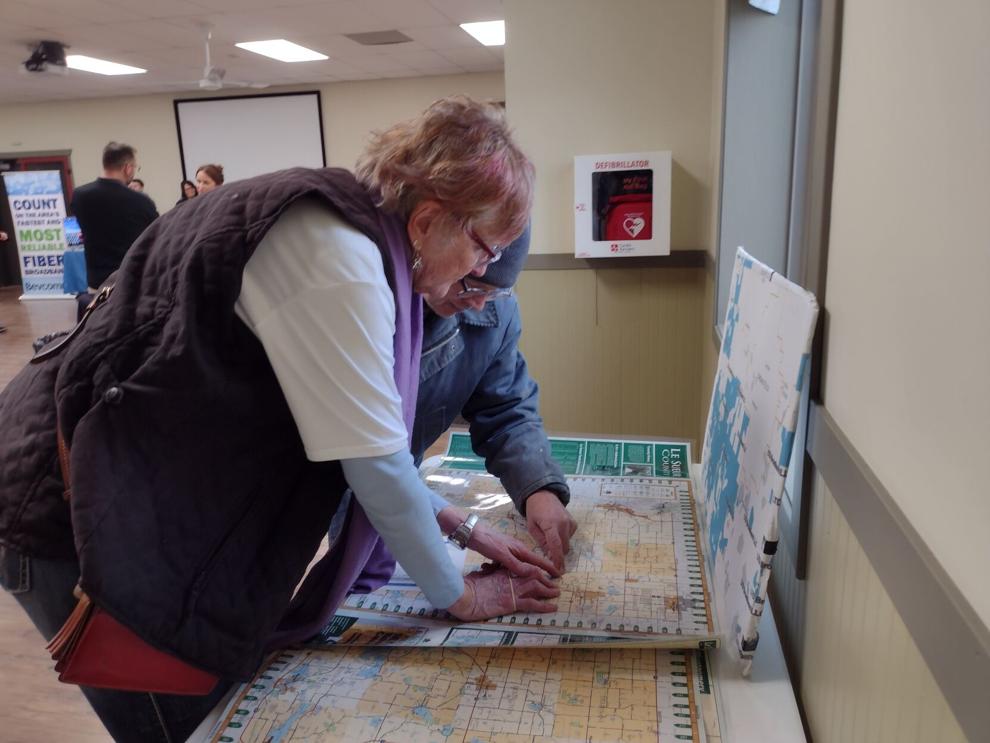 But the RDOF grants are still preliminary, and many experts have raised concern that LTD Broadband can't meet its goals. At this time, LTD is a smaller provider with over 2,100 wireless towers, but the company aims to use $1.3 billion in grant monies to rapidly expand its service area to bring high speed internet to 500,000 locations across the country within the six-year time frame required by RDOF.
Le Sueur County has previously partnered with local internet service providers, like Bevcomm and Metronet, to build fiber optic networks. In 2019, the county secured a Border to Border grant in partnership with Bevcomm to bring high speed internet to every household in Derrynane and Lanesburgh townships.
With federal dollars from the CARES Act, Le Sueur County pursued an aggressive strategy to expand rural internet access. About 420 homes in Waterville, Kilkenny, Montgomery, Cordova, Sharon, Lexington, and Kasota townships were connected to a 49-mile fiber optic network built by Metronet in partnership with the county.
Le Sueur County hoped to continue to build out from those networks with Border-to-Border grant applications, proposing to connect high speed fiber optic cables in Lexington, Montgomery, Kilkenny, Cordova, Sharon, Ottawa and Kasota townships. Fiber was planned to be in the ground this past spring, and the network would have been fully operational by the end of next year.
But the county's applications were rejected by the state, since the RDOF award to LTD Broadband overlapped with the project area.
In a request for Congressional Directed Spending, Droher-Kline wrote the county has been told there's a high chance LTD Broadband will not be awarded RDOF funding.
For Le Sueur County resident Kathy Beyer, a high speed internet connection would allow her to work from home. The business analyst said she's building a home in Elysian in one month, but the trees and rolling hills has caused her future neighborhood to exist as an underserved area.
"I've been looking for two years good internet and our neighbors have been looking too," said Beyer. "Some have had luck with towers if there's not redundancies, but I would like fiber."
She and many other attendees lent their support to Le Sueur County's Congressional Spending Request to build the local government's case for funding.