Health care, abortion access, education and climate change were among the top priorities name dropped by candidates running to represent Minnesota's 1st Congressional District during a special DFL primary forum Tuesday night.
Five candidates vying for the Democratic-Farmer-Labor Party's nomination shook hands with prospective voters in the lobby of the Fitzgerald Theater in Mankato before taking the stage.
Counted among the attendees were University of Minnesota Professor Richard Painter, former Hormel CEO Jeff Ettinger, Cultivate Mankato Child Development and Resource Center founder Candice Deal-Bartell, Yale graduate and southern Minnesota native Sarah Brakebill-Hacke and 40-year North Mankato resident Warren Anderson.
The broader pool of DFL candidates not in attendance includes Rick DeVoe, George Kalberer and James Rainwater.
The Tuesday forum comes just two weeks before the May 24 primary elections. The chosen DFL nominee will go head to head with the Republican nominee for the now vacant Congressional seat occupied by Rep. Jim Hagedorn before his death in February.
Blue Earth County DFL Chair Julianne Gruber served as the forum moderator, allowing each candidate two and a half minutes to answer questions relating to their positions on health care, social security, gun violence and other issues.
The forum was organized by the Blue Earth County DFL, Brown County DFL, Faribault County DFL, Nicollet County DFL, Waseca County DFL, Watonwan County DFL, Senate District 18 DFL and MNSU College Democrats.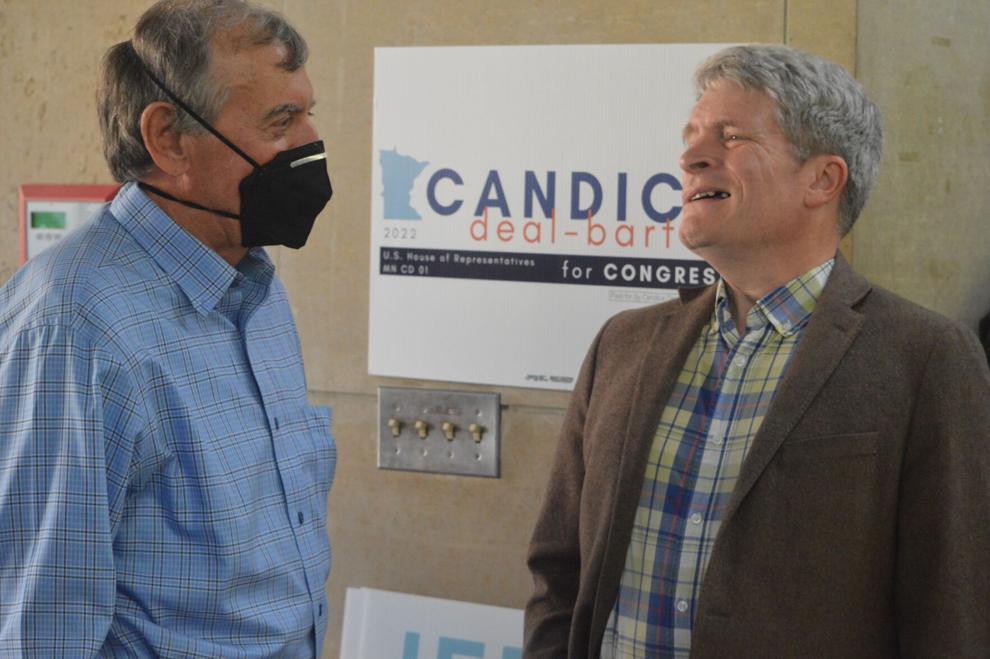 Once the Chief Ethics Lawyer in the White House under President George W. Bush, Richard Painter has since garnered national media attention for his criticism of the Trump administration and his former party. He ran as a member of the DFL for the first time in 2018 when he unsuccessfully challenged Tina Smith in the Senate primary.
Painter has centered his campaign around tackling the influence of special interest groups in Congress. The University of Minnesota corporate law professor blamed growing inflation on price-gouging by large agriculture and oil companies, criticized insurance lobbyists influence on health care policy and warned the US was being dragged into foreign wars by the military-industrial complex.
A focal issue of Painter's campaign is to finance solar and wind energy generation in Minnesota. Citing agriculture's vulnerability to climate change, Painter advocated Congress set aside millions of dollars in an emergency relief fund for farmers and enact an emergency plan to transition electric and wind energy.
"Farmers are on the frontlines. They are the ones who will be hurt first by climate change when they lose their crops," said Painter. "That's what I've said on the campaign trail. A farmer voting for climate change deniers is like a chicken voting for Colonel Sanders."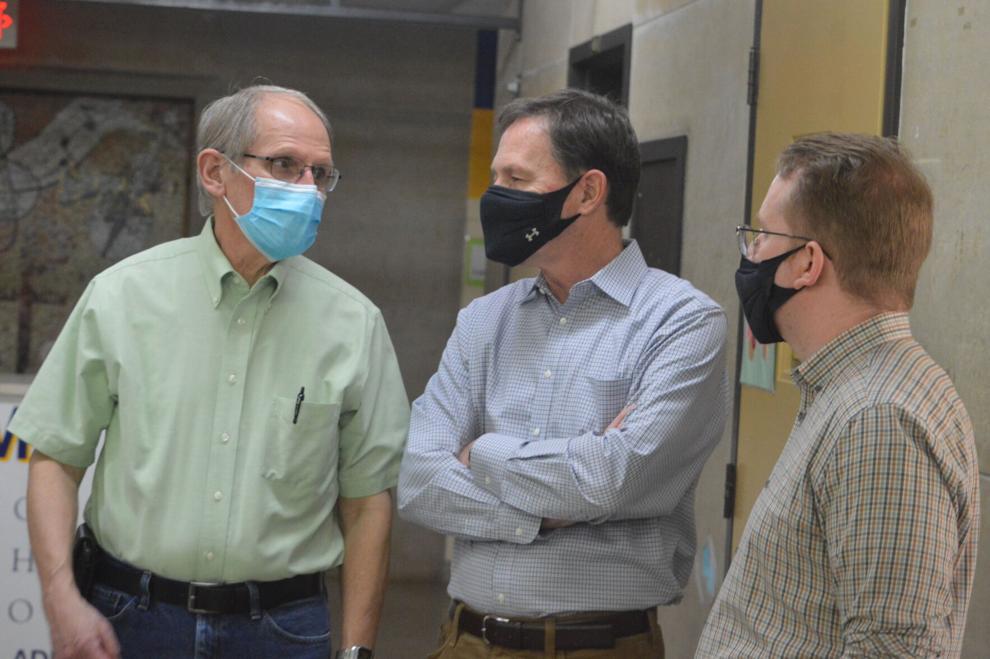 Touting his record as CEO of Hormel and his work as a Co-Chair of Gov. Tim Walz's Council on Economic Expansion, Jeff Ettinger sought to establish himself as a "mainstream, problem-solving leader."
Topping Ettinger's priorities was education. The candidate favored the expansion of Pell grants to college students and special education funding to ensure the federal government was meeting its promise to fund 40% of special education costs.
The longtime Austin resident further stated there was mismatch between the level of unfilled, high-paying trade jobs and the shortage of skilled workers. He advocated a program to cover tuition for students entering technical school.
"In the community of Austin, we had a pilot program with Hormel Foundation funds where every graduate of Austin High School can receive a two year technical degree from Riverland Community College," said Ettinger. "That type of program can be emulated in Southern Minnesota and on a national basis."
Ettinger also supported targeted student loan relief, but disapproved of proposals that include high income-earners.
Candice Deal-Bartell characterized herself as a "bridge builder" in reference to her attitude toward governance and previous work constructing bridges in South Dakota.
Upon entering the race, the former K-6 educator and Cultivate Mankato founder named early education services, like universal preschool and subsidized childcare, as her top priority. But in the wake of a leaked majority Supreme Court opinion which would strike down Roe v. Wade, Deal-Bartell said codifying Roe v. Wade into law was her most urgent concern.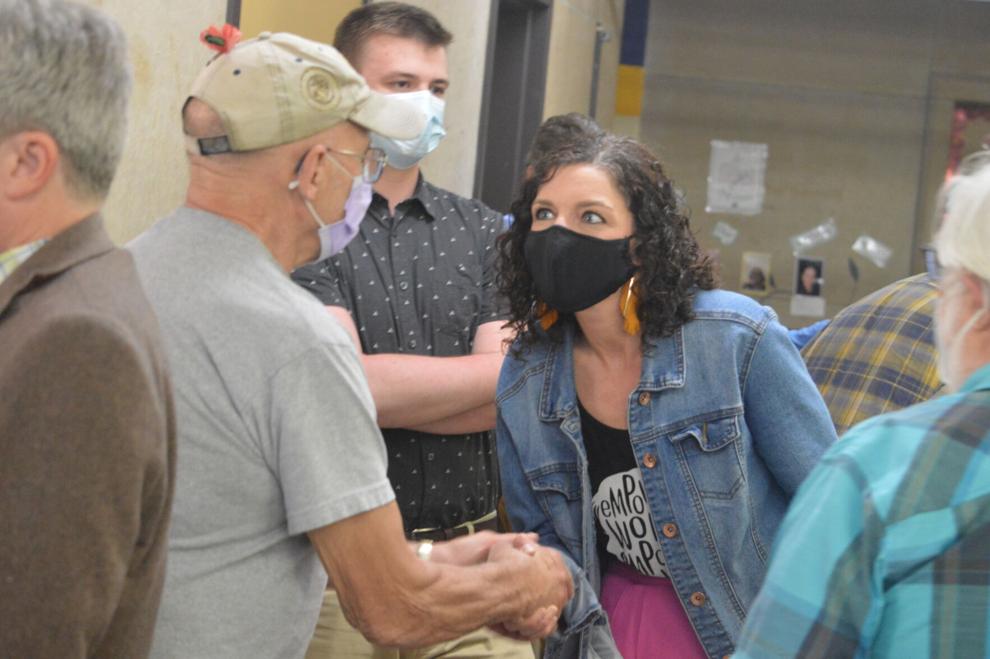 "Overturning Roe will not prevent women from having abortions," said Deal-Bartell. "Women will continue to make their own reproductive choices. Women will continue seeking the help they need. What overturning Roe does is take away protections for women. It makes it unsafe, complicated and very dangerous to receive the medical attention they deserve."
All five candidates endorsed enacting abortion rights established by Roe v. Wade into federal law. Both Ettinger and Sarah Brakebill-Hacke vocalized support for adding the Equal Rights Amendment to the US Constitution.
Painter challenged the other candidates in the forum to support a court-packing plan to raise the number of justices on the Supreme Court from nine to 13-15.
Drawing upon her journey from a child in foster care to homelessness to a student at Yale and Cambridge, Brakebill-Hacke knows the issues afflicting people in poverty firsthand. The graduate of Yale's Global Affairs program made securing "basic needs" for all a cornerstone of her campaign.
"Basic needs are a human right for all. Safe housing, adequate health care for all, healthy foods and clean drinking water," said Brakebill-Hacke. "We need to expand social security. There's no way someone can live off the average social security of $16,000 a year. That's extreme poverty, We also need to expand in-home care for seniors if they choose with assisted living choice. A basic needs security guarantee will lift up so many seniors that need help and protect assets from being depleted by outrageous medical costs."
North Mankato resident Warren Anderson described himself as fiscally conservative and socially liberal. The congressional candidate prioritized cutting out waste in medical costs and advancing a standalone bill to raise revenue for social security by lifting the tax cap.
"I decided to run, because I looked at the Congress, and what you basically see is politicians that have been in Congress a long time and a bunch of lawyers," said Anderson. "What we really need in Congress is plain-speaking men and women. I am a fiscal conservative, meaning if you have a program you want to put in place, you have to find a way to pay for it."
Reflecting the lines drawn in the 2020 Democratic Primaries, candidates offered competing visions of a public option versus single payer health care program.
Brakebill-Hacke and Painter both endorsed the Medicare For All single payer health care plan. Brakebill-Hacke additionally said prescription drug prices should not exceed $100 a month.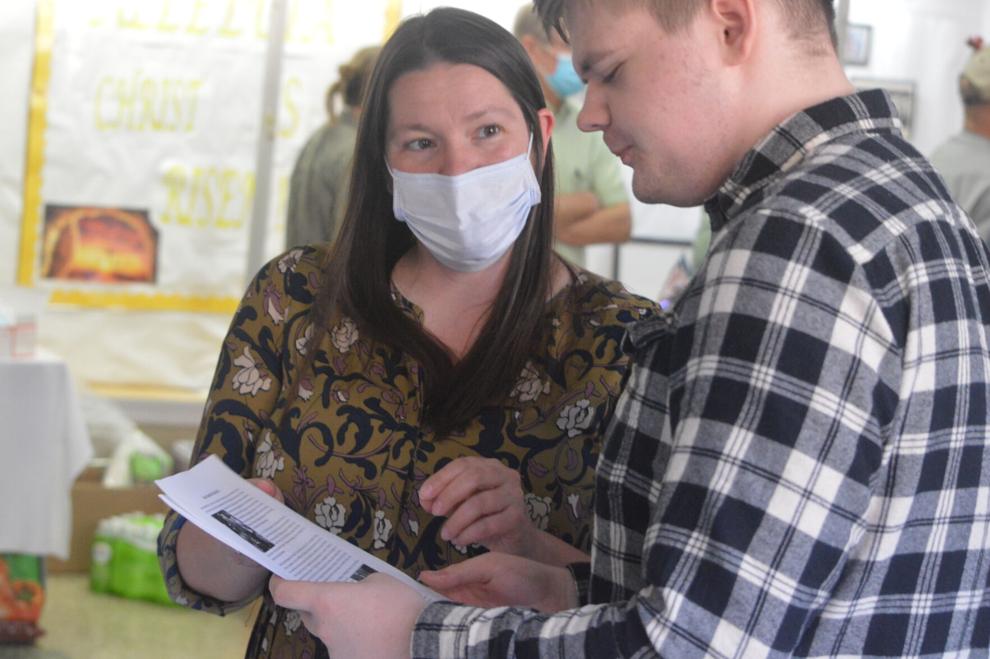 Ettinger, on the other hand, endorsed a public option with expanded exchanges for smaller businesses and farmers. To reduce health care prices, Ettinger supported allowing the federal government to negotiate drug prices, capping the price of insulin and requiring health care providers to be transparent about the cost of medical care before patients buy-in. Expanding coverage for mental heath services was also a priority.
Deal-Bartell proposed expanding Medicare and Medicaid to cover all medical needs under one plan, including mental health and rehabilitative services system and long-term care. This plan would also cap prescription drug prices and lower the qualifying age to access Medicare. She envisioned a marketplace with public and private options.
Anderson called for cutting medical waste and permitting the federal government to negotiate drug prices. While he considered Medicare For All "a great idea", Anderson questioned how to pay for it.
To mitigate the effects of climate change, Brakebill-Hacke said the nation needed to reach net-zero carbon emissions by 2050. As a center of agribusiness, she saw the potential for Minnesota to lead the way on promoting sustainable farming practices, cutting back monoculture farming and providing small and medium size farmers with resources to engage in regenerative farming practices.
Ettinger agreed Brakebill-Hacks on pursuing regenerative farming and prioritized incentives for renewable energy as well as disincentives for fossil fuel usage by enforcing fuel standards. He also supported climate provisions within the proposed Build Back Better Plan supported by the Biden Administration.
Deal-Bartell also supported climate change measures in the Build Back Better Plan, endorsed incentives for wind, solar and geothermal energy and tax credits for the sale and production of biodiesel fuels.
Green technologies, like wind, solar, wave energy and carbon capture could be improved to fight climate change without hurting farmers, said Anderson.
Putting a lens on achievement gaps in Minnesota, Painter called for universal PreK and universal childcare. He further called on the federal government to supplement school budgets to ensure more equitable funding. While he considered curriculum and standardized testing state issues, Painter did not consider it overreach for the federal government to provide additional funding unrelated to educational content for the sake of school equity.
He also endorsed higher teacher pay and tuition free public university and community college.
Deal-Bartell also supported higher wages for teachers and prioritized increasing Title I special education grants, financing mental health services and social emotional support for students and forgiving student loan debt for teachers and childcare workers. Beyond educational workers, Deal-Bartell endorsed student loan forgiveness for all college students in the public service industry.
Brakebill-Hacke joined the voices endorsing universal childcare and preK and supported allocated an additional $10,000 stipend with bonus pay to public school teachers. In higher education, she advanced free tuition for two years of community college and four years at state universities.
Offering a more restrained view on student loan forgiveness, Anderson said such programs should be targeted for low income students. He also endorsed expanding two years of free college tuition at state schools.
While presenting varying views on gun control, all five candidates endorsed background checks on private sales.
Ettinger stated he was more interested in regulating who had access to guns than guns themselves and supported mandatory gun safety training as a condition of gun ownership.
A card carrying member of gun control advocacy group Moms Demand Action, Deal-Bartell supported prohibiting abusive dating partners from owning a gun and banning purchases from unlicensed sellers. 
As a gun owner himself, Anderson endorsed background checks on private sales and keeping the minimum age of gun ownership at 21 years old. He also advocated harsher sentences for felons as a means of reducing gun violence.
Beyond enforcing background checks, Painter said gun manufacturers and sellers should be held liable for illegal transfers and unregistered weapons.
Brakebill-Hacke proposed the Biden administration's executive order banning ghost guns be signed into federal law and suggested greater access to and coverage of mental health care would reduce gun violence.