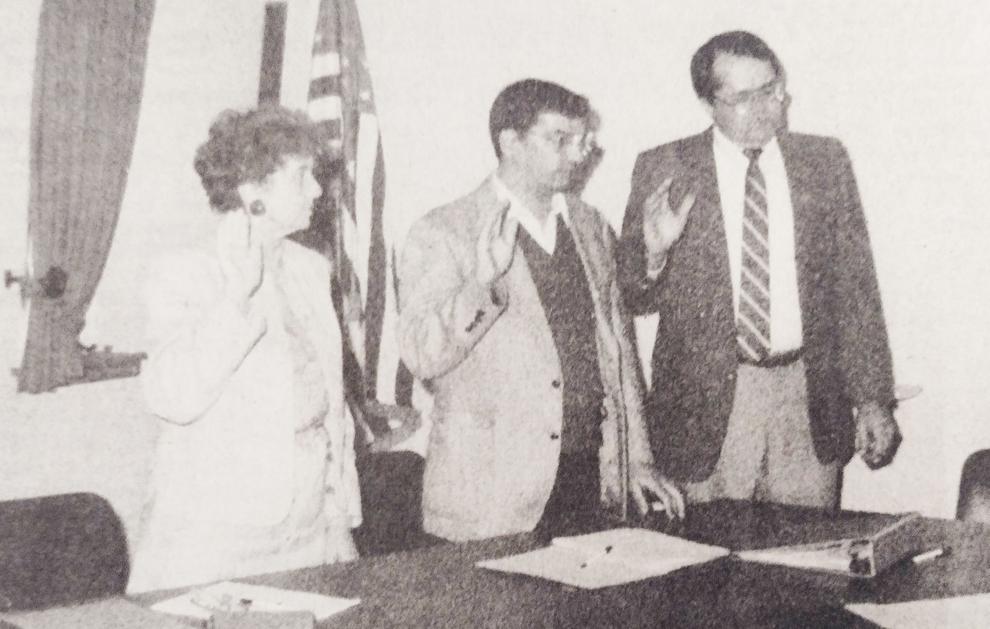 A mayor, manufacturing leader, airman, world traveler, cook, grandpa, fisherman and golfer: few have worn as many hats in their life as Robert Clyde Brunson. At the age of 75, the former Le Center mayor and group president of engineered products of Gibraltar Industries died on Oct. 19, 2021, but his legacy in the Le Center community and Le Sueur County region lives on.
Brunson's years of success in the business world were preceded by humble beginnings of his childhood home in Tampa Bay, Florida. He was born on Oct. 10, 1946 to Esther and Walter Brunson in Clearwater, Florida and was the oldest of four siblings. After graduating from Brandon High School in 1964, he joined the Air Force Reserves.
Though he didn't have enough cash in his pockets to attend college, Brunson's drive caught the attention of the corporate world. During the first couple years of a 53 year-long marriage, Brunson and his new wife Judy jumped from place to place as he climbed the corporate ladder. They moved to Cleveland, Ohio in his work for an engineering consulting firm before work led them to Syarcuse, Indiana, Nashville, Tennessee and Manchester, Connecticut where their son Travis was born. At just 28 years old, Brunson was named Vice President of Operations at the Amicor Corporation and relocated to their division in Milan, Italy.
"For a guy that didn't have any college education at all, he got into the business world pretty early and rose pretty fast," said Travis Brunson, son of Robert Brunson. "People saw his potential and he was getting the job done. That usually doesn't happen, even back then, without having some skills that are apparent to other people. Motivating, leading people and putting people in the right slot to get the job done was definitely a very good strength of his."
Brunson leaned into his management skills at AmiCor, where he was frequently placed in charge of newly acquired firms. After working with each firm for a few months, he determined whether the business could be salvaged or should be scrapped. The work brought him to places like Knoxville and Memphis, Tennessee, and Atlanta, Georgia before Brunson and his family finally settled in Le Center, Minnesota.
In 1977, Amicor assigned Brunson to Winco, which was recently relocated from Sioux City, Iowa to Le Center. A few months later, Brunson flew back to Italy to tackle troubles at the Milan location. When he came back stateside, Brunson grew tired of the nomadic lifestyle and settled down in the Le Center area.
A town as small as Le Center was unlike anywhere the Brunsons lived before, but the family came to appreciate the close-knit community.
"It was an unusual thing for both of us, because before we moved to Le Center, Knoxville was the smallest place we lived and most people have heard of Knoxville, Tennessee," said Robert's wife Judy. "So Le Center being 1,900 people was a real different situation for us. We had never been in a situation where everybody knew everybody in town and was related to most people, it was a new experience for us."
Starting in 1979, Brunson would spend the next 30 years of his career at United Steel Products in Montgomery. He joined the company as vice president of operations and retired as group president of engineered products for the manufacturer's parent company Gibraltar Industries. As group president, he also oversaw Appleton Supply Company in Wisconsin and Semco Southeastern Metals in Jacksonville, Florida.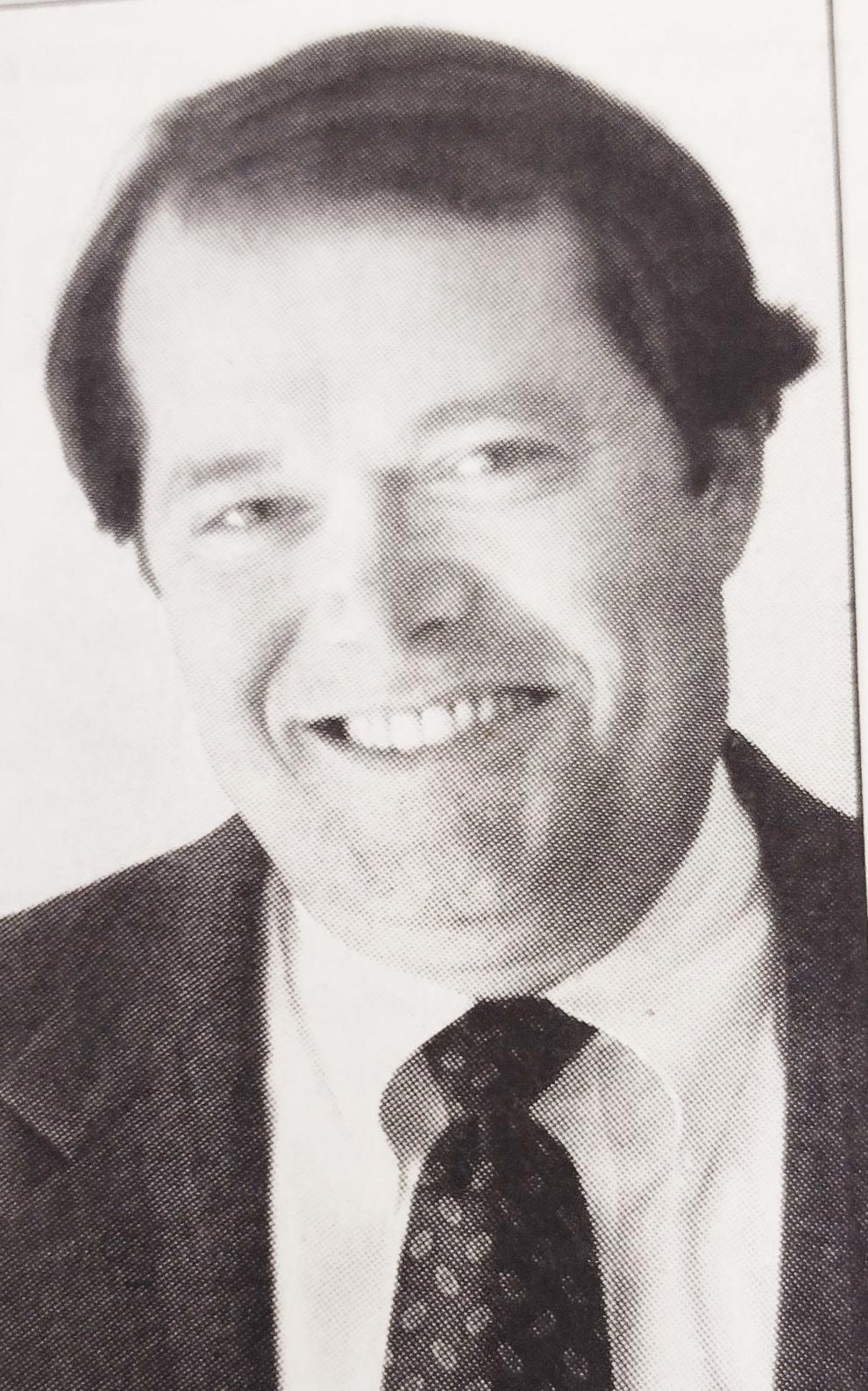 Lexia Bosch, who worked with Brunson for many years at USP, said he was a supportive manager who helped her focus on the bigger picture in running a business, rather than get tangled in the weeds.
"He was a very no nonsense manager. The people that worked for him, he gave them leeway to do what they needed to do in their jobs." said Bosch. "He offered advice, he was there for support. He was definitely not a micromanager; he believed in his people and their skills."
Brunson's interest in business development and politics eventually led him to serve as mayor of Le Center. He was politically opinionated, said Judy, and spearheaded efforts to bring businesses to Le Center's industrial park.
"He felt that the only way to get anything done was to start at the grassroots level," said Judy. "He was well-versed in what was going on politically, as well as business, and wanted to bring businesses into Le Center. When we first moved there, jobs were limited, unless you were a farmer. He was instrumental in bringing that industrial park and many of the businesses that are there."
During his time in Le Center, Brunson made many close friendships. He was a mainstay of the Le Sueur and Montgomery golf clubs, where he played weekly games with Tom Hunt, then owner of House of Insurance Agency and Gary Factor, who previously ran Factor Motors. When Tom Hunt died, his son Darian Hunt said Brunson took him under his wing and invited him to the regular golf outings.
"Robert was a great mentor to myself, even though he wasn't in the insurance business. He always made sure to check on me and guide me along," said Darian Hunt. "He was very business savvy, and he had a little bit different view of business than the small town view, but it was always great to get his knowledge."
Friends and family described Brunson as reserved, but with a big heart. He wasn't the life of the party, but his dry sense of humor made him a magnet that people sought out for his opinion, said Travis.
"You would get some snark that was funny," said Travis. "I remember being terrified of messing up when I was a kid. He was always very nice; he didn't yell or anything, but man, don't screw the pooch."
He had such a penchant for humor that his granddaughters Samantha and Kate Brunson wrote a book as children titled "The World According to Zeke." It was filled with some of their grandfather's favorite sayings, like "Adults are well-trained. Children can be trained. Idiots are hopeless."
"That was the best gift he ever received. I think he really appreciated that," said Judy. "That was the one thing he would always carry around with him when he would come down [to Florida] and come back up."
In his later years, Brunson would split time between visiting his family in Florida and spending time at his job and with friends in Minnesota. He spent many days at his Cape Coral pool with his granddaughters, boating with friends and family out by his cabin on Lake Jefferson, fishing for walleye up in Ottawa and cooking meals for his family in the community.
At home, Brunson was renowned for his Spanish Paella recipe — so good that it's a Christmas tradition in the household. He also learned his fair share of Italian dishes from his time in Milan and regularly brushed up on his skills in the kitchen as an avid watcher of the Food Network.
His famous peanut brittle is a treat still fondly remembered by many in the community. Brunson started making it for his Jody's business, Le Center Independent Abstract, and even opened up his own side business with Bosch out of the Le Center Sportsman's Club called "Bob's Gourmet Brittle" for about three years.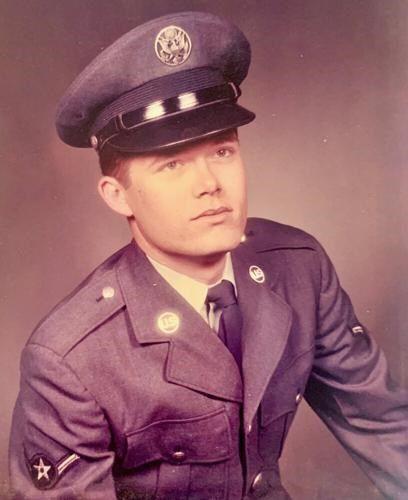 Even as he dealt with congestive heart failure in his last months, Brunson kept channeling his energy into cooking, day trading and walks — right up until his last day.
"He was a great guy. He was a good human being," said Bosch. "It's still kind of tough to know that he's gone."