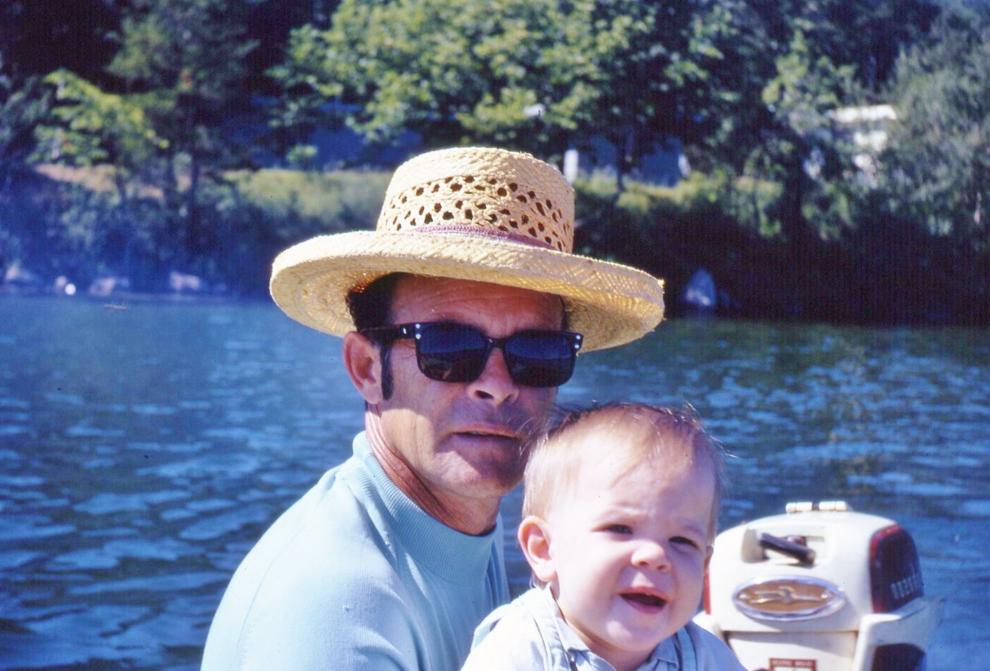 For over 40 years, Deward Savage was known throughout the city of Le Sueur by his childhood nickname Sockie. As a veteran, bartender, golfer, birdwatcher, hunter and horseback rider, Savage wore many hats in his 89 years, but the one he is most fondly remembered for was as the owner and founder of Sockie's Off Sale Liquor.
Deward "Sockie" Savage died on the morning of Friday, July 16 at 89 years old, but memory of his warmth, one-liners and willingness to lend an ear is kept alive by friends and family.
The nickname "Sockie" stuck with Savage from a young age. He was born in Cottonwood County, Minnesota on Aug. 11, 1931 on the family farm of Jerome and Grace Savage. Before Savage could walk, he could throw a punch, leading to his mother to affectionately call him Sockie.
"He was a happy little baby, his mother said, and every time she picked him up, he punched with his fists," said Violet Savage, Savage's wife of more than 60 years. "He would punch, and she called him a little Sockie."
Savage eventually left Minnesota with his family as a boy for the west coast of California. It was the height of World War II, and his parents worked for Kaiser Shipyard. While in school, Savage worked various odd jobs until he reached 17 years old and was eligible to enlist in the Army. After basic training at Fort Ord, California, Savage was shipped overseas to occupied Japan after the end of the war.
In his time overseas, Savage got a taste of what would become a lifetime of serving others. As the Army's cook, Savage was a friend to both his fellow servicemembers and the Japanese people.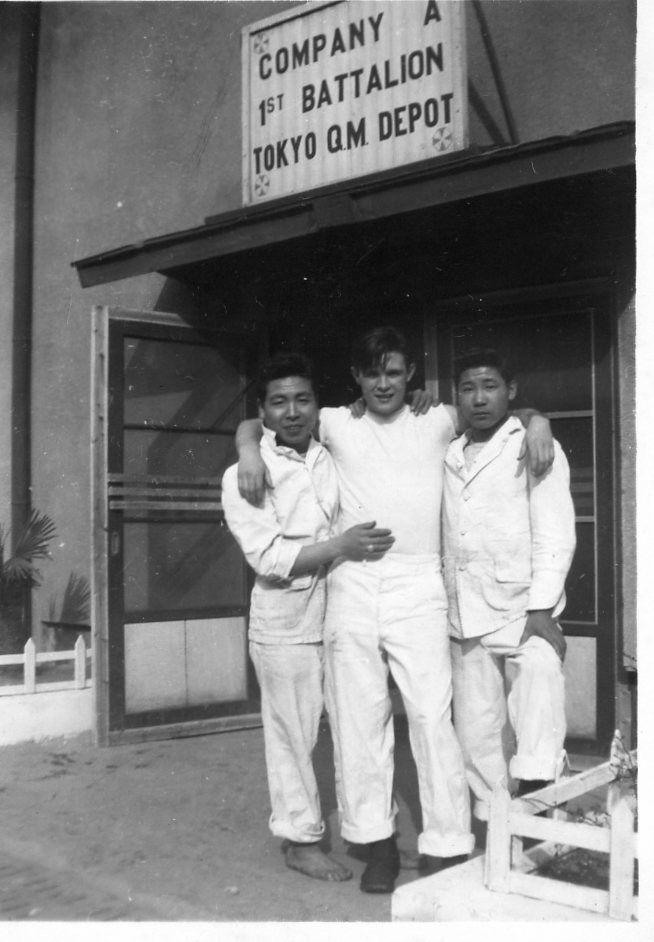 "He had a personality that could make a friend of an enemy,' said Violet. "He would keep peace with the Japanese and make friends with them. I have pictures of him with them, around his age, and he just had his arms wrapped around them."
Before Savage left for the United States, Violet recalled that his newfound friends took him on a night on the town in Tokyo. After staying out too late, they stopped a train so Savage could make it back to the base on time.
Following his time in occupied Japan, Savage was called to serve again in the Korean War. He was fortunate to never see combat.
Savage eventually traveled back to his home state of Minnesota and purchased a small liquor store in Le Sueur in 1955, which marked the beginning of Sockie's Off-Sale Liquor. Around that time, Savage met his soon-to-be-wife Violet dancing in a ballroom and the two wed in 1956 in St. Paul's Catholic Church in Comfrey.
The couple managed and grow the liquor store together until constructing a new building on the corner of Second and Swan in 1973. Sockie's served hundreds of customers over the years and was the last stop for many Le Sueur residents running errands. On long shopping trips, Deward and Violet Savage knew kids could get rowdy and anxious, so they always stocked up on Dum Dum suckers to tide over young ones.
"People would always say they got a sucker from Sockie's," said Violet.
That nickname always helped the store stand out from the rest of the crowd. Even people who wouldn't recognize the name Deward Savage knew of Sockie. Over their 45 years of business, the Savages fermented a flock of regular customers and Savage's joy in working radiated among the patrons.
Patrick Savage, one of Deward's four children — along with Mitch, Katherine and Brian — recalled that it was the customers that Sockie liked most about the store.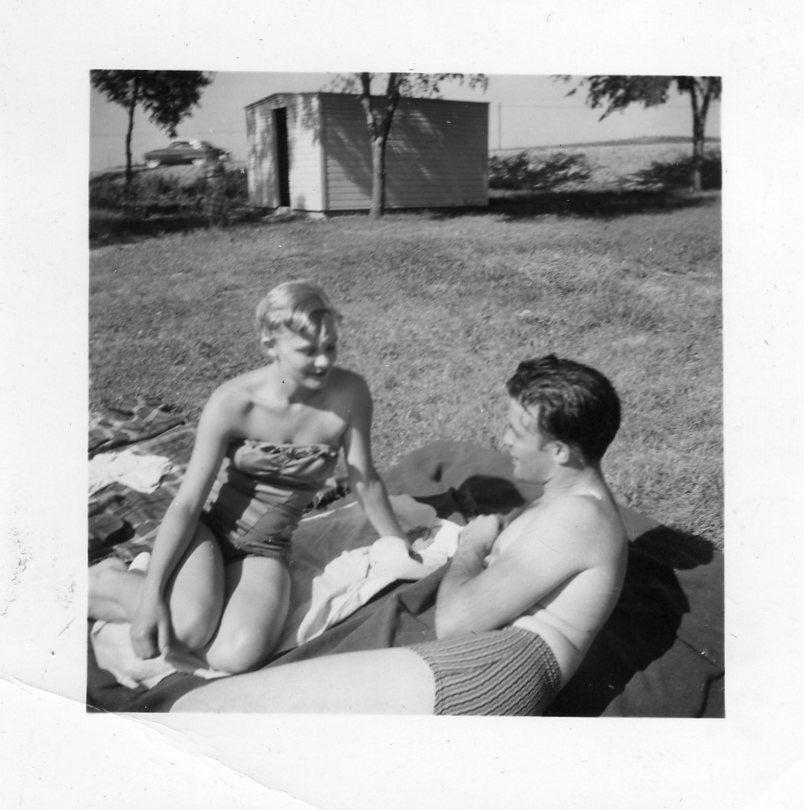 "'I love to see the people,'" Patrick quoted his father. "'I love to see them every day. Most of the time, the people who come in the store are celebrating something soon or getting off work, going home to relax, or going on vacation. So, they're almost always happy to see us.'"
He added, "I think they were happy to see Dad, because he was friendly and genuinely happy to see them and they felt his sincerity and joy too."
The many customer memories of the liquor store are preserved in a cork-bound book at the Savage home called Uncork the Memories. On special occasions, guests were allowed to write special messages in the book.
"I think it was on an anniversary, and one young guy wrote in it, 'I really don't drink, but it's a tradition that my family comes into Sockie's,'" said Violet.
Savage also made the liquor store a warm place for his employees. His nephew, Dave Moore, took a job at the store when he was out of school and said Savage always made work fun.
"He and Violet were a real good team together," said Moore. "They made you feel more like a partner more than an employee. They treated me differently, but I saw that with everybody that worked there. They treated you more as an equal than an employee."
When he wasn't at Sockie's, Savage often worked at the Le Sueur Country Club, where he tended the bar and fed birds for the enjoyment of the members. Savage eventually sold Sockie's Off-Sale Liquor in 2001, so he and Violet could retire.
Family life and retirement
In their 20 years of retirement, Savage and Violet spent their time wintering in Arizona. Savage liked to hunt, birdwatch and rode horses with the Caballeros Del Norte for 40 years. But Savage's favorite sport of all was golf, and he spent many days on the greens of the Le Sueur Country Club. He was a member of the club from 1955 to 2018 and even rode on the club's first golf cart.
"I was honored to be golfing with him when he was at his last veteran's tournament and he had the longest putt," said Brenda Savage, niece of Deward Savage.
Savage was also a member of St. Anne's Catholic Church, Knights of Columbus, the Ancient Order of Hibernians, a lifetime member of the VFW and the American Legion and belonged to the Le Sueur Chamber of Commerce from 1955-2001.
Though Savage stayed active in the community, he wasn't a big talker or a gossip. He didn't share much about himself, but he always had a warm smile on his face and an ear ready to listen. He had the kind of enigmatic personality people were naturally drawn to.
"People like to talk about themselves, but he never did. He was a listener," said Violet. "Even his closest friends sometimes knew very little about him. They didn't know he grew up in California, they always thought he grew up in Minnesota."
"He never passed on bad comments," Violet added. "He always said good things about people, and if he didn't have a good thing to say, he would say nothing."
His positive energy appeared to have an effect on kids as well. Whenever Savage was in the room, children always seemed to walk up to him.
"I can't explain it," said Brenda. "You know how cats are with people, and you just let them come to you? That's how he was with children. They would just come to him and always wanted to sit on his lap. He always seemed to be holding the youngest kid."
Savage also had a quick sense of humor and carried around long-running jokes and sayings. One claim Savage always liked to make was that he was the inventor of tailgating. Violet recalled that Savage went out to the first Vikings stadium with some friends and popped open the trunk of his Oldsmobile filled with food and refreshments. Savage would say everyone started doing it after him.
"He's just known for his one-liners," said Brenda. "Recently, I asked him why only one bird type was going to a certain theater, and he told me the rest of the birds were afraid of heights."
Everyone who knew Savage appeared to have a story about him, even if he wasn't actually there for the event.
"A lot of his friends, when they grew older, they would include Sockie in stories he was never even involved in," said Patrick Savage. "They just remembered a good time in their life and assumed Sockie was there."