Maud Borup, Le Center's own confectionery manufacturer, dug in and celebrated the beginning of a new expansion. And it could soon mean more jobs in the local community.
On Friday, Dec. 6 the Maud Borup marked the beginning of a construction project, previously announced in October, that would expand the plant to include 50,000 square feet for warehouse, 13,000 for production and 3,000 for office space.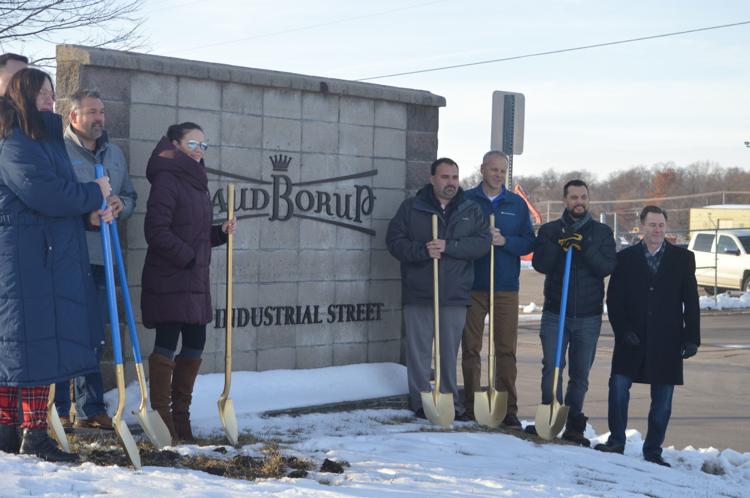 The new development, scheduled to be complete by July 2020, will also add an automated enrobing line that President/Owner Christine Lantinen estimated will bring in 30 new jobs for production workers and chocolatiers to start with. Currently, the plant averages around 120 workers year-round with 150 during peak season.
With the new enrobing line, which wraps treats such as pretzels in a layer of chocolate, the company will be able to create a greater variety of delicacies in-house. Maud Borup creates around 150 different products each year, often with the holidays in mind. With Valentine's Day approaching, the confectionary-maker is producing gummy hearts and candy avocados with heart-shaped chocolate pits along with gourmet cotton candies, gummy game controllers and even hot sauces. It's this variety that Lantinen said has helped the company reach its 20% growth goals year-to-year which enabled the company to add on to the Le Center facility.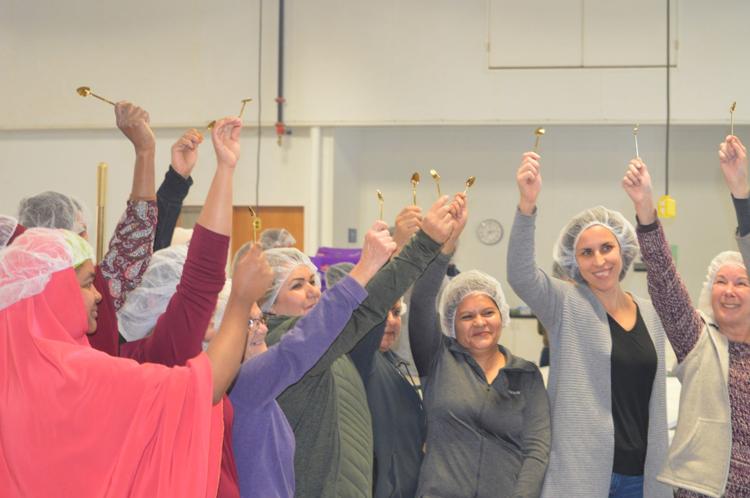 "I think that we're innovative," said Lantinen. "We'll take on projects that other people may be afraid of. I feel like a lot of candy manufacturers have gotten very specialized. They just have the cog and want to spit it out, whereas we're versatile. If it's something we can't do, we'll usually have a co-manufacturer that we can go to that can make the product. Just being innovative and attentive to our key customers."
Marketing and Public Relations Director Karen Edwards also emphasized Maud Borup's willingness to collaborate with retailers as a reason for the company's success.
"It's unlike say Hershey or someone who is like 'Here's the 10 things we have; what do you want?' That's not what we do," said Edwards. "We'll show [retailers] what we have, and they'll say, 'OK, but those flavors aren't going to be good,' or 'The packaging is wrong' or 'I need it to be bigger. It has to look like a bigger value. Put it in a box instead of a bag.' So we'll custom make those adjustments so they actually get their vision."
The company's rapid growth became a point of pride at the groundbreaking ceremony on Friday. Lantinen and Edwards, along with Lantinen's husband and Vice President of Operations Randy Lantinen, thanked the crowd of employees from atop a lift in the manufacturing area for their work in growing the company.
In addition to celebrating their expansion, the company also celebrated the honors they've earned. In 2019, Maud Borup received a Manufacturing Excellence Award from Twin Cities Business Magazine, was one of 10 Minnesota companies to receive an ethics award from the Better Business Bureau and was listed number 38 on Minneapolis/St. Paul Business Journal Fast 50 recognizing the fastest growing companies in the state. Lantinen was also honored as the state's Small Business Person of the Year by the Minnesota Small Business Association.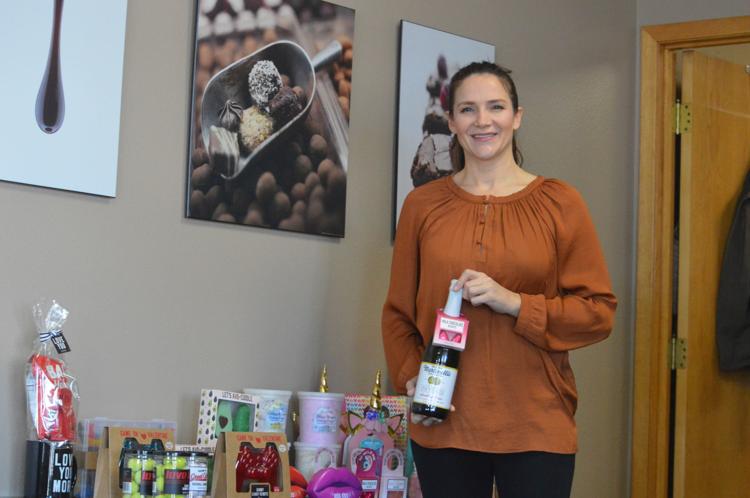 This expansion is just the beginning of Maud Borup's ambitions. Over the next 10 years, the company aims to reach $100 million in sales. Lantinen stated her vision for the future of the company is continuing to pursue new ways to be environmentally friendly, including exploring B-Corp certification, and further developing the Le Center manufacturing plant.
"Our vision is continuing to expand in Le Center," said Lantinen. "Bringing in additional manufacturing that makes sense for us."