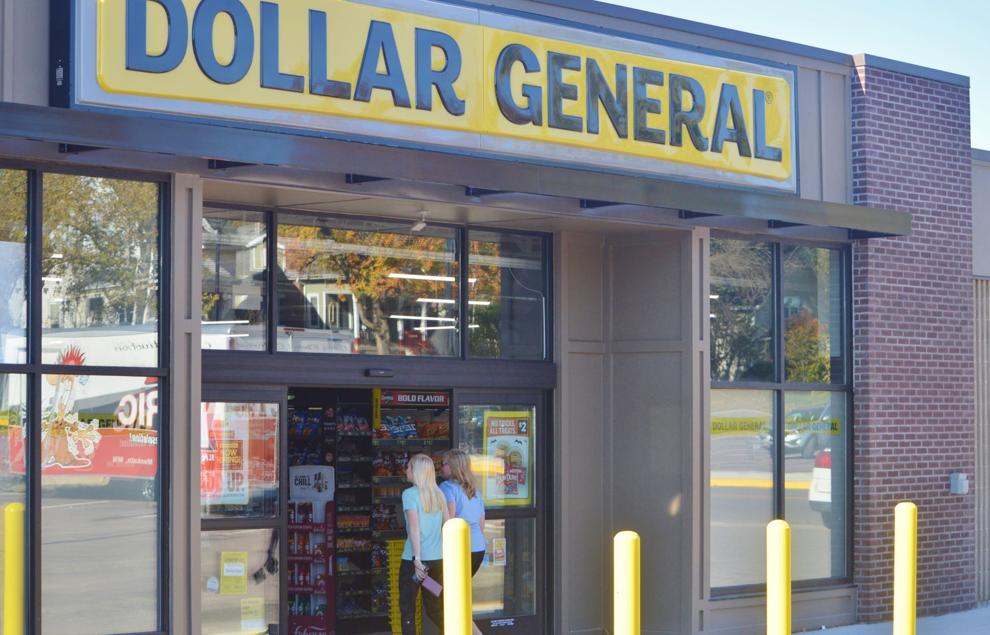 Customers packed the Le Sueur mall parking lot over the weekend to pick groceries, pet supplies, household items, beauty products and more off the store shelves of Le Sueur's newest business.
At 1 p.m. Saturday Oct. 16, Dollar General officially opened their new location at 202 Valley Green Square in Le Sueur. Dollar General is one of the nation's fastest growing retailers and has 17,000 stores nationwide.
The discount retailer is one of several businesses moving into the Tiller + Main mall and residential complex currently under construction. Dollar General is still hiring and will employ approximately 6-10 employees, depending on the shop's individual needs.
"Our customers are at the center of all that we do, and meeting customers' needs is Dollar General's top priority when choosing store locations," said Dollar General Public Relations Manager Kate Ellison. "In selecting store sites, we take a number of factors into consideration, carefully evaluating each potential new store location to ensure we can continue to meet our customers' price, value and selection needs. We further strive to provide convenience for customers who may not have affordable nearby retail options."
The opening of a new general store was well received by members of the Le Sueur community after going years without local options to purchase household items.
"It's been 8-10 years since we had a variety store like this," said local resident Kay Sherratt. "It's great to have it back in town, and I'll definitely support it, especially over the winter months."
Name-brand and private brand merchandise, such as foods, health and beauty products, home cleaning supplies, housewares, stationery, seasonal items and basic clothing are sold at Dollar General stores, including goods from Clorox, Procter & Gamble, Kimberly-Clark, Unilever, Kellogg's, General Mills, Nabisco, Hanes, PepsiCo and Coca-Cola.
Le Sueur is one of many small communities chosen by Dollar General for expansion. The chain boasts that 75% of its dollar stores serve communities under 20,000 people, including in surrounding towns like Le Center, Montgomery and St. Peter.
Due to their many rural locations, major dollar store chains like Dollar General and Dollar Tree have become one of the few, and even sole source, of national suppliers. A 2017 Morning Consult poll found that national dollar chains have especially favorable ratings in rural communities; more than six in 10 rural residents said Dollar General, Dollar Tree and Family Dollar have positive impacts on their communities.
Positive community perceptions of national dollar stores have been linked to their discounted prices, potential to increase employment opportunities and the local tax base, as well their emphasis on focusing charitable contributions within their communities. For example, Dollar General's Literacy Foundation awards grants to nonprofit organizations, schools and libraries within a 15-mile radius of their stores to support adult, family, summer and youth literacy programs.
The store opening is part of a significant renovation downtown for the city of Le Sueur.
"We moved here about five years ago, and [the city] needs development, and they're finally doing it," said local resident Blake Kreissler.