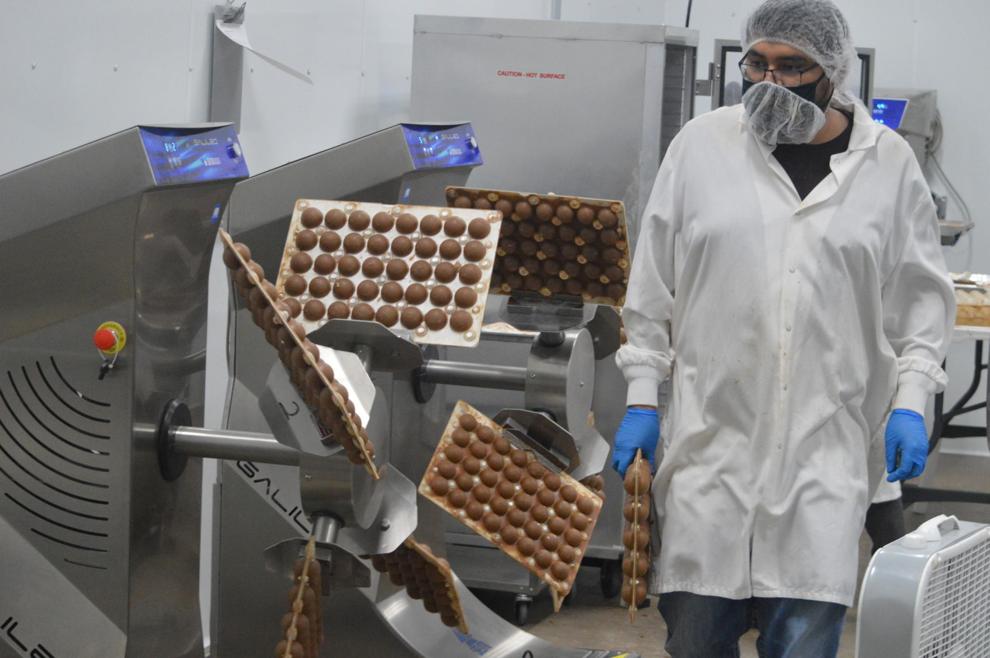 Local leaders grabbed their shovels and planted them in the snowy ground in December 2019. They stood outside Maud Borup, Le Center's own candy manufacturing company, to celebrate a historic expansion to the confectionery company. Construction was expected to build a new 50,000-square-foot warehouse, along with 13,000 square feet for production and 3,000 for office space, bringing in 30 new jobs.
But three months into Maud Borup's expansion, a worldwide pandemic changed everything. Christine Lantinen, President and Owner of Maud Borup, was in Mexico with her family when she received the call. Her management team faced a two-pronged battle to keep the company's expansion on track while addressing a viral outbreak, and it was time for Lantinen to return home.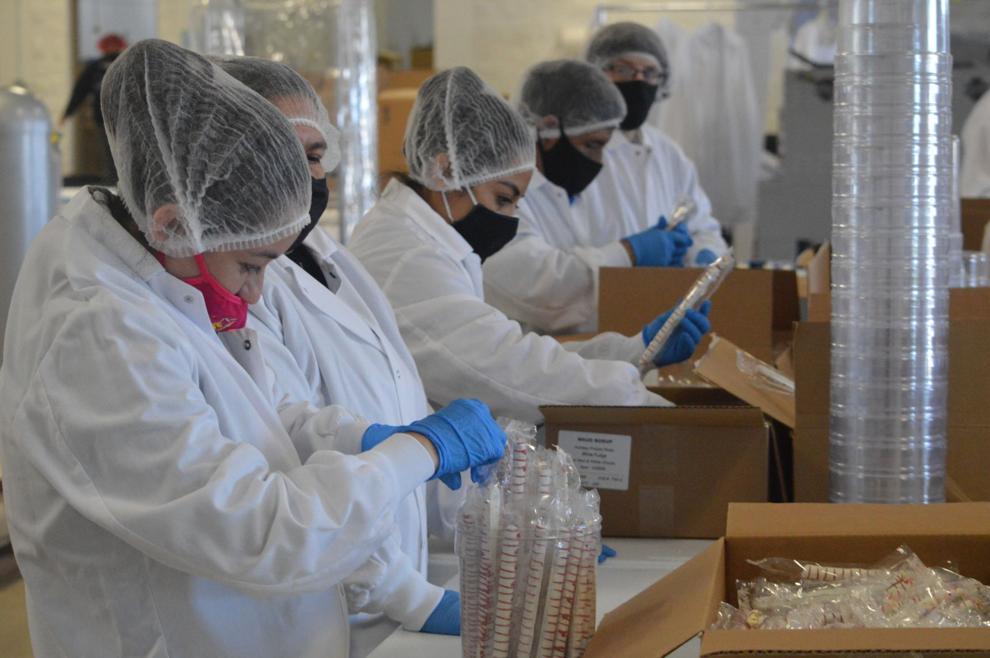 The confectionary maker was relying on a completed construction to be ready for increased fall production. Three new lines were set to be brought in, including a chocolate deposit line, a powder filling line and an enrobing, which wraps treats such as pretzels in a layer of chocolate. The equipment and space was needed so the company could create a greater variety of delicacies in house.
Maud Borup's first move was to lobby to be considered an essential business, due to being a food producer. From there, the company took advantage of a less busy season to draw up plans for COVID accommodations.
"We took a stance of 'We're going to keep working, we're going to keep working safely,'" said Lantinen. "There's a lot of people that were relying on food throughout the pandemic. We felt it was something we needed to continue supplying."
After receiving essential status, Maud Borup was allowed to keep both their regular workers and construction workers on-site through the early shutdown, allowing construction on the expansion to return to its regular pace.
But while construction was completed on time, the equipment for the manufacturing lines hit a delay. The parts for the enrobing line had already been delivered to Maud Borup, but the other two lines, which were being exported from Turkey and China, were stalled. When they finally did ship, the engineer that was supposed to assemble the lines, was unable to come with.
"We basically received two large production lines in crates with no English instructions to really set them up," said Lantinen. "We ended up hiring two female engineers from MNSU and basically tasked them with setting up one of the lines."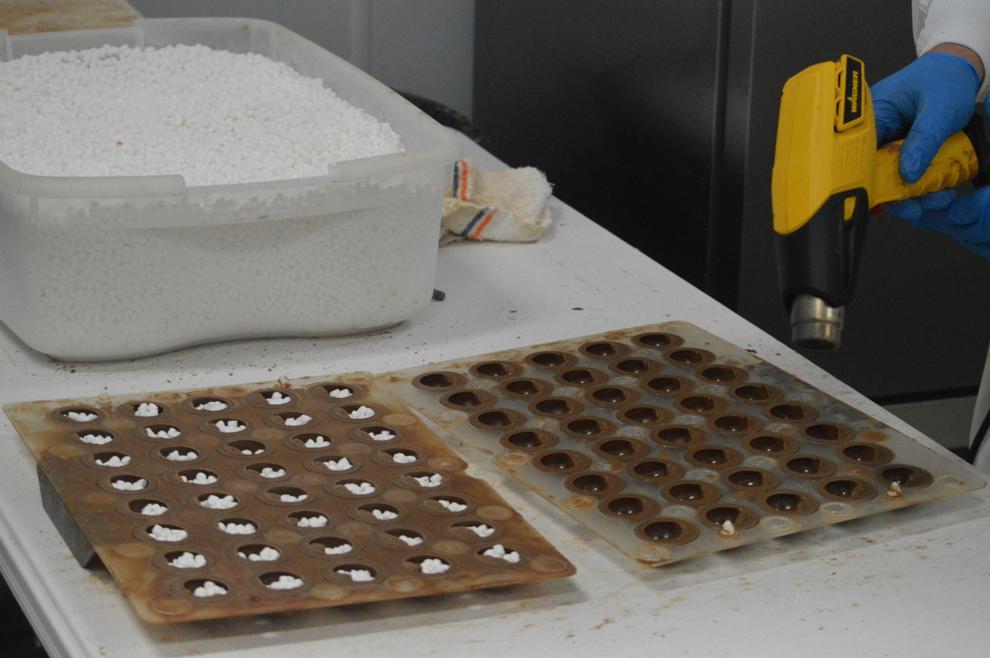 The chocolate depositing line was much more difficult for Maud Borup to assemble and continued to remain inoperable for much of the year. Eventually, it was up and running for the Valentine's Day season, but Maud Borup was hoping to use the line much earlier for Advent Calendar treats.
"We had to pivot to try to find other ways to produce that product," said Lantinen.
The silver lining for Maud Borup is that the pandemic appears to be turning customers to sweet treats. Maud Borup is on track to grow 20%, due to steady sales through the pandemic.
But high demand also meant Maud Borup had the challenge of supplying that demand. That meant not only ensuring that the lines were operational, but that the floor was fully staffed with employees. With many afraid of contracting the virus, and other employees staying home because of sickness, the company could find itself short staffed by as many as 30 people with little warning. Maud Borup's current labor force wasn't enough to keep up with the demand and the candy manufacturer turned to hiring from temp agencies.
The company also needed to keep in close contact with ingredient suppliers. Many were closed down or selling at a limited capacity and had to follow different practices in different states.
"The after effect of that began late shipping and shortages in the industry," said Lantinen. "We were trying to pivot and find replacement ingredients. Then came the increased demand as people were staying home and eating more candy. How do you keep up with the demand that's growing when the supply chain is also disrupted? You quickly learn who your reliable suppliers were."
The year 2021 has produced a rosier picture of the pandemic, as case rates have fallen and vaccine rollout has increased. But Lantinen believes that many of the challenges facing Maud Borup will stick around.
"I think that many people think that, because the vaccine is out, it's over. But I think we'll continue to see the same delays and challenges in 2021," she said. "We're pretty far ahead and working on Valentine's Day and Easter products, but the disruptions in the supply chain are definitely going to affect things through the end of this year."