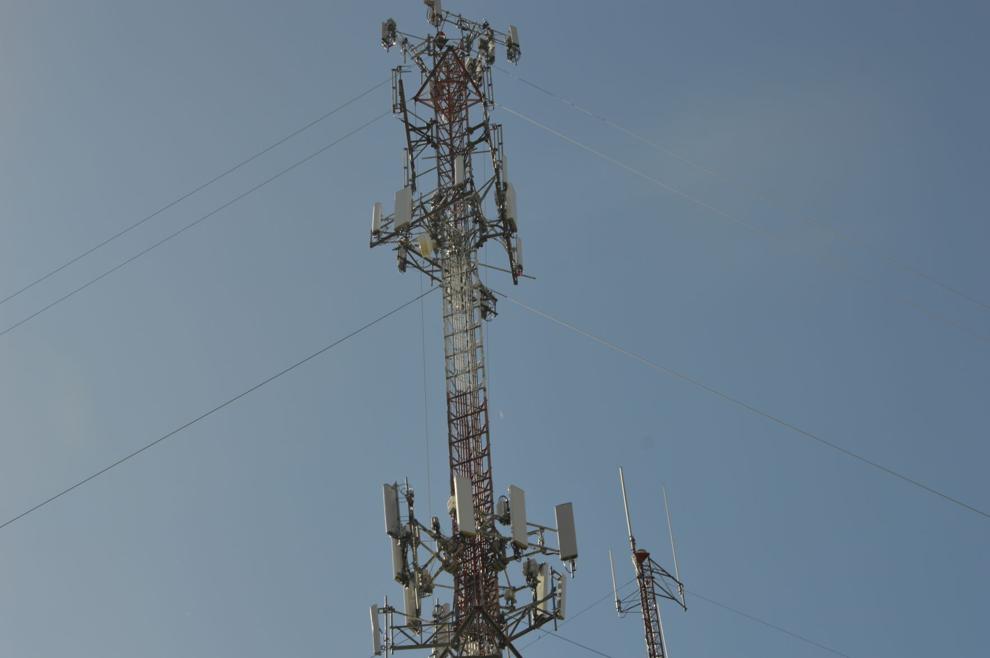 Le Sueur County is continuing a cascade of quick projects to bring wireless access to under-served areas. On Tuesday, Oct. 20, the Board of Commissioners added two new projects to the list.
The commissioners approved a $225,000 proposal to create a wireless tower at Lake Emily, outside of St. Peter. The tower would be able to provide 100 mb speeds to Kasota area residents in Le Sueur County; it will also benefit St. Peter residents in Nicollet County.
Le Sueur County also granted nearly $50,000 to Alpha Wireless for a project to install WiFi hotspots at the Le Sueur County Fairgrounds, Ney Nature Center, Gorman and Volney Park and Lexington Township Hall.
The St. Peter wireless tower is one of a series of quick projects to expand internet access through the CARES Act. Netwave Broadband, who was contracted to construct the tower, has also been enlisted by the county to install towers in Tyrone Township, Le Center, Cleveland, Cordova, Montgomery and Waterville. The locations were chosen based on how soon wireless internet can be installed — the CARES Act requires that funds be used by the end of the year — and how many people in the area are under-served.
County commissioners were hesitant to fund the project when they first heard it earlier this month. The proposal costs $50,000-100,000 more than other wireless towers approved by the county, and the location of the tower is in Nicollet County, not Le Sueur. The Commissioners requested that county staff contact Nicollet County to see if there was any interest in cost-sharing the project.
County Administrator Darrell Petttis presented the project to the Nicollet County Board of Commissioners with the hopes of getting around $90,000 from the county to help fund the project. But there wasn't much interest, said Pettis. He estimated that Nicollet County was about two years behind on expanding rural broadband access, compared to Le Sueur, and that they didn't see the need to fund a tower in St. Peter when there were more under-served areas in the county.
"I really tried to bring out the fact that the St. Peter School District crosses over into Le Sueur County and some of the needs the school district has. I don't think it worked; I tried," said Pettis.
Barbara Droher-Kline, who is heading the county's broadband and CARES Act projects, and Steve Herman, of Netwave Broadband, both pushed for the tower to be funded. The tower would be hooked up to 24 strands of fiber, which would allow it to serve as a backbone to other wireless towers in surrounding areas.
"St. Peter tower is essential, as well, because we are feeding other tower locations, it's actually going to up our fiber footprint by 169 mb," said Herman. "So we're building fiber, constructing it to the St. Peter tower which is going to be utilized to backhaul a 10 gb circuit to those other locations. So they benefit coverage in the area and also we need that location to service other areas as well."
Pettis added that the tower is also accounted for in the county's CARES Act budget planning. The county commissioners unanimously approved the project.
Free, publicly accessible WiFi hotspots are making their way toward county parks. Using CARES Act dollars, Ney Nature Center, Gorman & Volney Park, Lexington Township Hall and the entirety of the Le Sueur County Fairgrounds will have WiFi hotspots.
The fairgrounds is seeing the most WiFi improvements. About $34,000 has been allocated to the project, which is intended to supply internet access for the public, even during highly attended events like the county fair.
"It's really essential to saturating the whole fairgrounds with really good WiFi, because there are so many different activities that can potentially happen there," said Droher-Kline.
Around $7,000 each is being spent on hotspots at Ney Nature Center and Gorman and Volney Park. The county has also allocated $1,700 to Lexington Township Hall. The goal of these hotspots is to provide free WiFi in areas where people may not have internet access at home.
"A lot of schools were telling us how many kids they had in McDonald's parking lots doing homework, because they couldn't get WiFi access anywhere else," said Pettis.