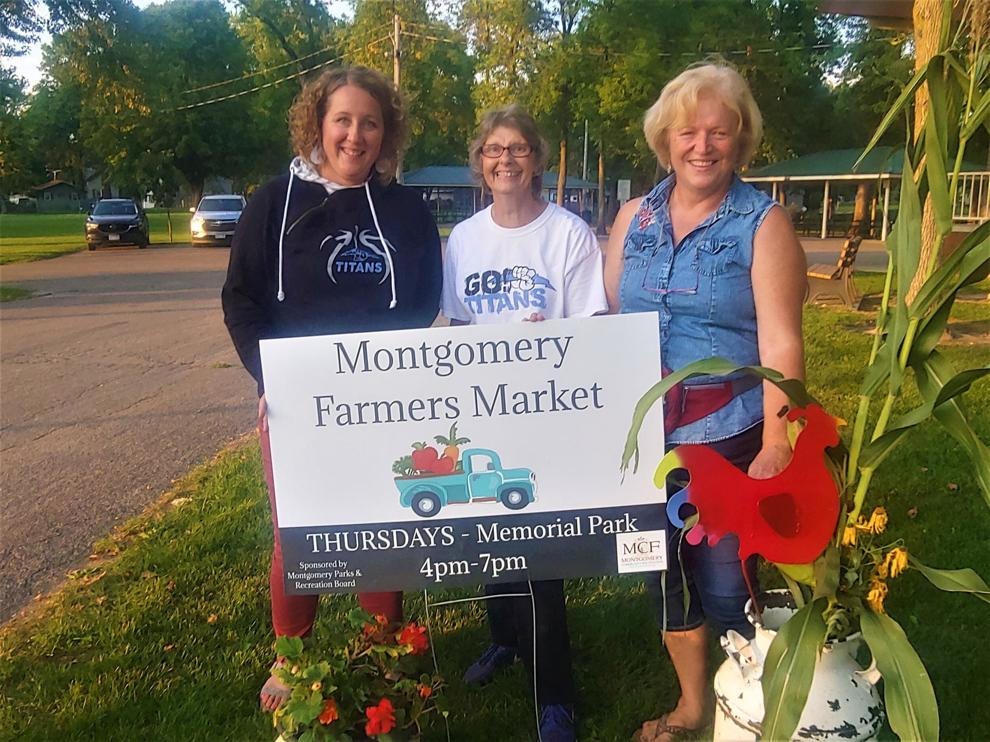 Three local communities benefited from the Southern Minnesota Initiative Foundation's record-breaking Small Town Grant giveaway. A total of $200,000 was recently distributed to 25 small town applicants. Among the record number of grants were awards to the Henderson Area Chamber of Commerce, the Montgomery Community Foundation and the Rotary Club of New Prague.
A Small Town Grant of $7,500 was gifted to the Henderson Area Chamber to establish community conversations on local issues surrounding transportation corridors, housing and business succession planning. Findings from the community meetings would support the city of Henderson's comprehensive plan through developing a vision for the future.
In the vity of Montgomery, the $10,000 grant from SMIF will be spent on food trucks and live entertainment to support the Community Foundation's recently established farmer's market.
"We're hoping to make it a family friendly event," said Mick McGuire, Chair of the Montgomery Community Foundation. "We've been able to tap some local music talent for the first couple of regular events. We're hoping we can make that a regular feature."
There have only been three farmers markets at Memorial Park so far, but attendance is already strong. McGuire said the first market drew approximately 300 people and the Community Foundation has markets planned every Thursday night through the end of October.
"I'm very proud of what we've accomplished here and I'm very excited to have received that grant," said McGuire. "It's being put to use now helping to promote our Farmer's Market."
The Rotary Club of New Prague also received $10,000 from SMIF to finance a community Peace Garden where volunteers can grow flowers and food to donate to the local food shelf. The garden is to be planted across the street from Praha Village retirement community at Holy Trinity Lutheran Church. For resident seniors, the garden would serve as an easily accessible opportunity to enjoy the outdoors.
"Unfortunately those folks there don't have any garden space available to them and other gardening options in the community involved busing the Praha Village people to places," said New Prague Rotary President Jessica Dohm. "Sometimes the ground wasn't really level or wasn't appropriate to people who had mobility issues."
While the community garden will offer easy access to seniors, anyone will be welcomed to plant produce and flowers on the site. Fruits and vegetables raised on the land will also be distributed to the local food shelf, the Peace Center.
Dohm plans to have a garden space available next spring and hopes to involve local Boy Scout Troop 9323 in building the garden boxes. The Rotary Club is a charter for the Boy Scout Troop and Drohm believed the garden could give boys an opportunity to complete service projects on their path to Eagle Scout.
"There was some talk of the Boy Scouts potentially using the garden for their Eagle Scout projects," said Drohm. "Some possible examples thrown out there are building signage for the garden and also building a compost bin."
The Small Town Grant program financing the above projects was launched in 2017 to support smaller communities which can benefit from additional financial resources to help them grow and address challenges. Since then, SMIF has supported 69 projects through the Small Town Grant program. In 2021, SMIF received a generous donation to this program from Paul Johnson, allowing for more projects in small towns to be funded.
"We are pleased to be awarding a record number of grants in the fifth year of this program," said SMIF President and CEO Tim Penny. "Small towns are the fabric of our region. We are honored to play a part in supporting their community vitality efforts with help from a generous gift from Paul Johnson, who wants southern Minnesota's smallest communities to thrive."