Pharmacies around the region are making the necessary procedural changes and hour adjustments for the safety of customers and staff, as coronavirus continues to impact communities.
Local changes
Corner Drug in Le Sueur, a Sterling Pharmacy provider, is maintaining the hours of Monday through Friday 8:30 a.m. to 6 p.m. and Saturdays 8 a.m. to 1 p.m. The small town store is doing its best to keep up with demand while taking all the precautions necessary.
"It's a challenge but I think we've got our work flow down to where it's manageable and where we're able to take care of our customers the way they need to be," Corner Drug Pharmacy Manager Michelle Steiger said.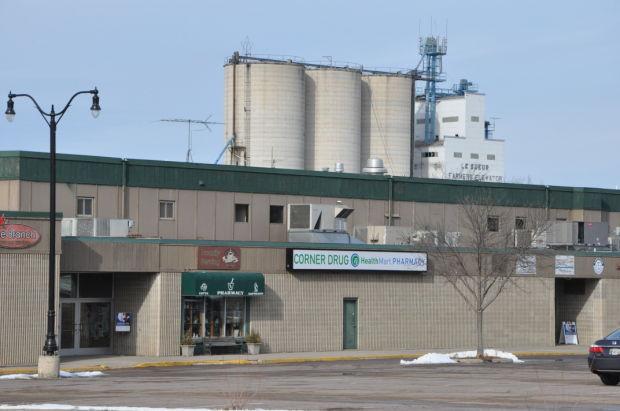 At Corner Drug, payments over the phone are the preferred method of payment, but cash and checks are still accepted to be accommodating for customers. When delivering or handing medications to customers, the workers at Corner Drug wear gloves and advise the customers to throw away the bag the medication comes in.
All of these procedures are to limit the possibility of exposure.
Family Fresh Market pharmacy in St. Peter is also taking precautions amid the COVID-19 pandemic. The pharmacy has increased cleaning and is offering drive through and free delivery for customers. If a customer is not feeling well, the pharmacy is asking them to send another person to pick up the order.
The pharmacy hours are the same: Monday through Friday 9 a.m. to 8 p.m., Saturday 9 a.m. to 5 p.m. and Sunday 9 a.m. to 1 p.m.
First Choice Pharmacy, which has locations in Belle Plaine, Gaylord and Jordan, and also delivers to Henderson, is asking its customers to avoid in-person encounters.
Only the drive-thru windows are open at the Belle Plaine and Jordan pharmacies. Curbside pickups are open at the Gaylord pharmacy, and delivery is available at all locations. Over the counter non-prescription items are also available using the same pickup methods. Prescription refill request is available online, phone call or email.
Chains make changes
Walmart pharmacies in Mankato, Waseca, Faribault, Owatonna and other area locations have all also made changes to services offered during the pandemic. Starting on Thursday, March 26, the pharmacy hours changed. Monday through Saturday, the pharmacy will be open from 9 a.m. to 7 p.m. And on Tuesdays from 6 a.m. to 7 a.m., the pharmacy and the entire store of Walmart will be open for those 60 years and older, expecting mothers, or those at high risk to shop and get prescriptions.
Another change the Walmart pharmacies are making for the convenience of customers who do not wish to enter the store is a curbside pickup option that is now available if asked for. This will be offered during pharmacy hours.
Hy0Vee pharmacy is another company making changes to protect the staff and customers. Hy-Vee grocery and pharmacy will be reserving from 7 a.m. to 8 a.m. for the 60 years and older, pregnant and high risk of severe illness group. The pharmacy section will offer free delivery, drive-thru or walk-up for prescriptions.
In St. Peter, with the Hy-Vee still under construction, only the pharmacy department is active at the moment. The drive-thru is open 8:30 a.m. to 7 p.m. Monday through Friday, 9 a.m. to 6 p.m. Saturday, and 10 a.m. to 5 p.m. Sunday.
Sterling pharmacies, meanwhile, with locations in Faribault, Owatonna, Northfield and more, have also made changes for safety reasons, both at the corporate and store level. All Sterling pharmacy lobbies will be closed to the public with customers getting prescriptions for medications through curbside pickup, the drive through, free mail delivery or free delivery.
Customers are able to ask for other products offered such as pain relief or cold medicine. Another change to procedure made for all stores is having employees take their temperature when they arrive at work and when they leave work. More cleaning has also been added.
An employee of the Sterling Pharmacy in Faribault's Fareway grocery store said the team is determined to keep the pharmacy operational during this time.