After Cheri Latzke Lemmer's heart transplant in 1981, at age 24, she figured she'd be lucky to make it to 30. But the Le Sueur woman is still alive today, and she's breaking records.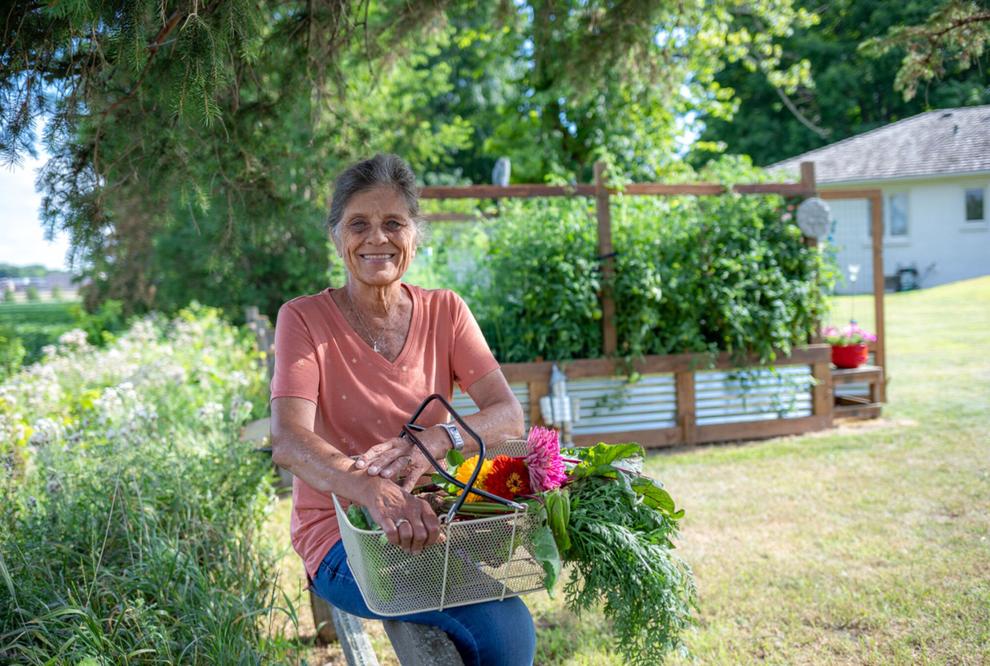 "It was scary back then — the survival rate wasn't very good," Lemmer recalled. "You had a good chance of making it one year, but your odds of making it five years weren't very high."
Lemmer was heart transplant patient No. 8 at what was then called University of Minnesota Hospitals. The team had performed its first heart transplant only three years earlier.
In May 2020, this pioneering heart transplant program celebrated a major milestone: its 1,000th transplant. The team also celebrates the fact that its average patient survival is 13.6 years post-transplant, three years beyond the national average — with many heart recipients living decades beyond that.
Lemmer, 64, had a second successful heart transplant a year ago at M Health Fairview University of Minnesota Medical Center.
She is grateful to now be the longest surviving heart transplant recipient in the world.
'I felt this energy'
In 1981, Lemmer was a young mother of preschoolers when she was diagnosed with an enlarged heart. She was sent to the University of Minnesota, which had a legacy of outstanding cardiac care: surgeons here had performed the world's first successful open-heart surgery in 1952 and the world's first artificial heart valve implant in 1958.
"I went through a very brief screening, nothing like they do now," Lemmer says. "I remember getting the call the day before my son's second birthday. I don't recall being nervous or scared until the night before the transplant, driving up to the U—that's when I started wondering if I would see my kids again."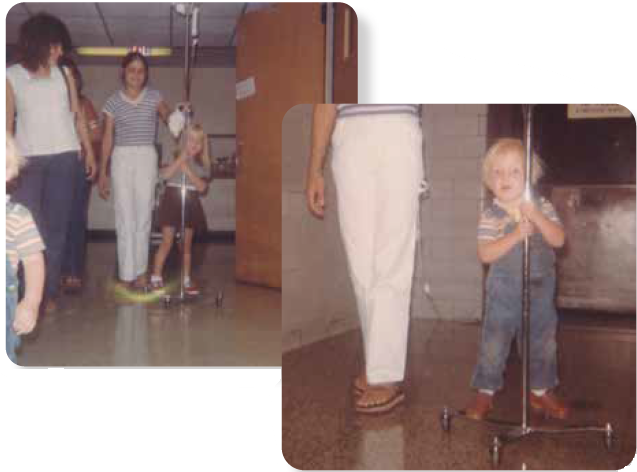 She received her new heart the day her son turned 2.
"The thing I remember most is waking up: I have 11 siblings, and I think most of them were in the room when I came to," Lemmer recalls. "I felt this energy I hadn't felt in so long. I couldn't talk because of the breathing tube, but I wanted to get right out of bed!"
Lemmer was released from the hospital in 17 days, a record back then. "I was so young, and I was in pretty good shape," she says. "And I guess I've always had a lot of determination."
Much about the transplant program has evolved in 40 years—with expanded screening protocols; more effective immune-suppressing drug regimens that decrease the risk of organ rejection; more comprehensive follow-up care; and coordinated, multidisciplinary services that include nutrition and mental health care. But the core of the program remains the same: world-class expertise delivered with compassion.
Lemmer's story is among many that make M Health Fairview surgical director of heart transplantation Ranjit John, M.D., and his colleagues proud.
"It illustrates how we've grown from a pioneering program in the late '70s and early '80s to one whose state-of-the-art techniques now set the standard of care," says John, a professor of cardiothoracic surgery in the U of M Medical School. "Offering patients hope and the chance at long-term survival gives our team immense satisfaction. We're thankful to be a part of their story and path to recovery."
Another success
Lemmer had her second heart transplant — No. 972 for the U team — last fall. This time, she got the call while grocery shopping.
"I was thinking, 'OK, I'll go through checkout, and then I'll drive up there. No, wait, why am I going to go through checkout?'" she recalls, laughing. "So I left my grocery cart sitting there, picked up my husband, and we drove straight up."
Today, the program offers more specialized support for different aspects of the transplant process, Lemmer said, including mental health care. "It's so very thorough. And the pain management has come a long way."
Lemmer did three months of cardiac rehabilitation after her surgery.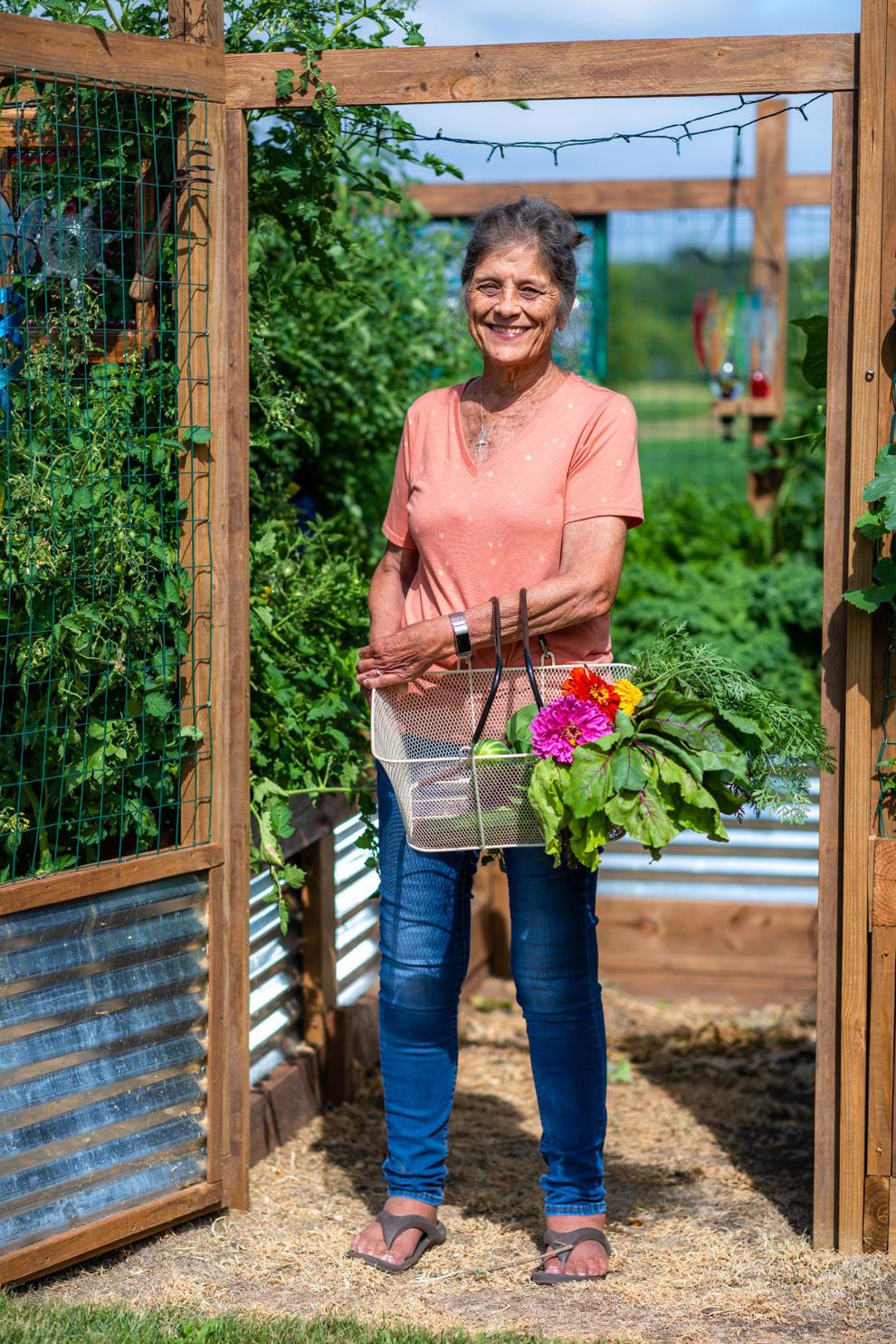 "I was pretty physically fit before the surgery," she said. "Every day at work, I'd go up to the fitness center on my lunch hour. I just keep pushing myself. I don't sit still very well."
Except for a few weeks after her second transplant, Lemmer never stopped working. While COVID-19 has cramped her active lifestyle, she still gardens and decorates cakes. And she's soon planning to resume one of her all-time favorite hobbies: chainsaw sculpture carving.
Lemmer is careful about avoiding physical contact with everyone but her husband, Rick Lemmer. She's especially susceptible to germs because of the immune system–suppressing medications that help to prevent rejection of her new heart, and COVID-19 has been particularly hard on people with heart disease. So for now, visits with her two children and five grandchildren take place on video or from across her backyard.
"Part of me wants to say, 'the heck with it,' but I worked too hard for this new heart," she says.
And she respects her M Health Fairview Transplant Care team too much not to heed their advice.
"I have such faith and such trust in my doctors and my transplant coordinator," Lemmer says. "I'd never go anywhere else."