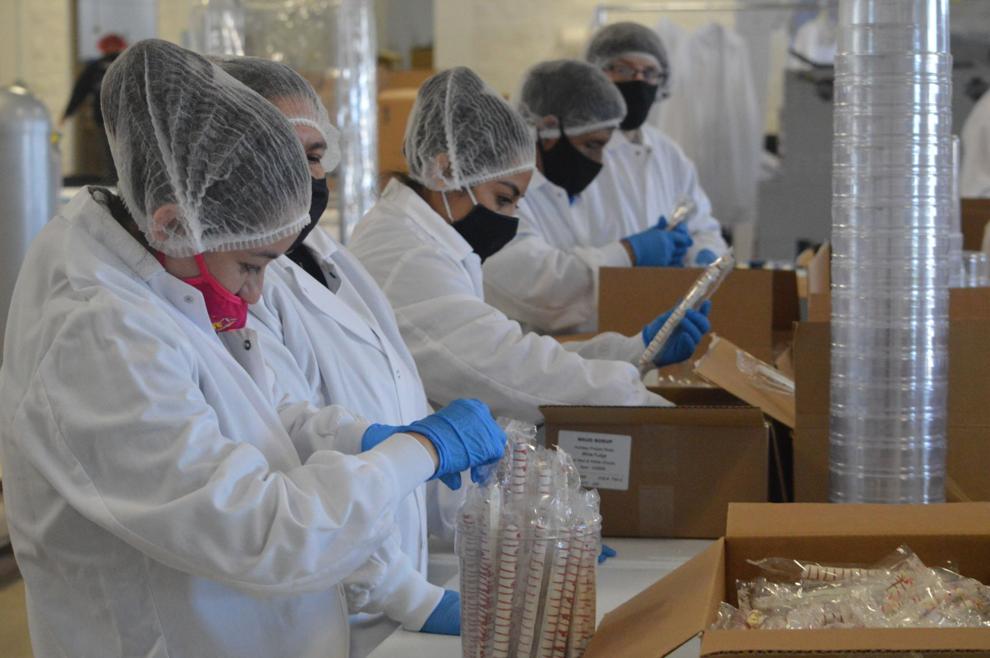 Just two years after breaking ground on a 66,000-square-foot expansion, the Maud Borup manufacturing facility in Le Center is readying to construct a new addition after a dizzying rise in sales.
But to make this planned 2022 expansion possible, Maud Borup is seeking to beef up their staff and recruit a minimum of 100 new employees. Assembly people, line leads and workers in sanitation, quality assurance, maintenance, warehousing and shipping are all needed at the specialty sweets manufacturer.
"The more people we can get, the better," said Karen Edwards, a public relations official at Maud Borup. "If you're qualified and willing to work, we're not going to turn you away. If you're trainable and you want to work, we have a job for you."
Edwards said the business saw 75% growth over the last year — far exceeding the company's expectations. But demand has reached such a height that Maud Borup has been forced to decline customers even with the new space and workers added in the previous expansion.
Maud Borup works all-year round but specializes in many seasonal treats for Halloween, Christmas, Valentine's Day and Easter and fills holiday orders about a year in advance. But in the midst of COVID, after Maud Borup already submitted orders for ingredients and components to meet customer requests, many clients requested to double and triple their orders.
"That caused us to hurry and try and scramble and place orders to increase the amount of ingredients so that we could fill the increase," said Edwards. "In some cases, we were able to do that and make it, but we had to balance supply chain issues, timing issues and also the employee shortages. It's really a balancing act, and even though, over the last year we had a 75% increase in our sales, it likely could have been much more."
Supply shortages have extended the wait time for necessary ingredients like chocolate and sugar. Chocolate and cocoa shipments that once took four week can leave Maud Borup waiting for almost six months. As a result, Maud Borup has gone to multiple sources for chocolate.
The company has seen its own labor shortages, and in some cases, 20-30 people expected on the floor have been absent. Often, childcare conflicts and COVID and/or cold symptoms have prevented people from showing up for work, but some employees have left the company without notice or explanation.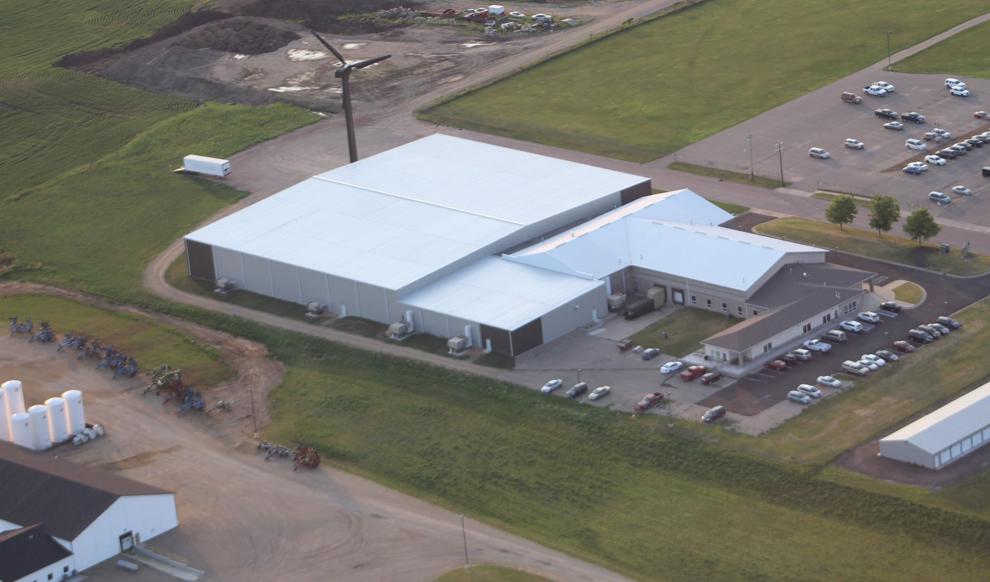 In hopes of enticing new workers, Maud Borup is raising its pay rates by 36% and offering hiring bonuses. Current employees that encourage their friends and family to join will also receive referral bonuses. New employees will be cross trained to work in multiple areas and offered flexible hours on Monday through Friday shifts and optional Saturday shifts.
Once Maud Borup's labor needs are filled, the company plans to embark on a 130,000-square-foot expansion on seven recently purchased acres of land adjacent to the manufacturing plant in Le Center. The plans are to double the size of the 2019 expansion, allowing Maud Borup to nearly double its current workforce.
Included in plans for the new building is a childcare center so that employees would not have to choose between going to work and making sure their child's needs are met. Workers would have time to see their children throughout the day and work as long as they want. The company also envisions offering English lessons to the children of non-native speakers.
"Many of the children are from under-represented families, and they don't all speak English. We would like to teach the children English and make it sort of a Montessori school environment, so they are prepared when it is time to go to school," said Edwards.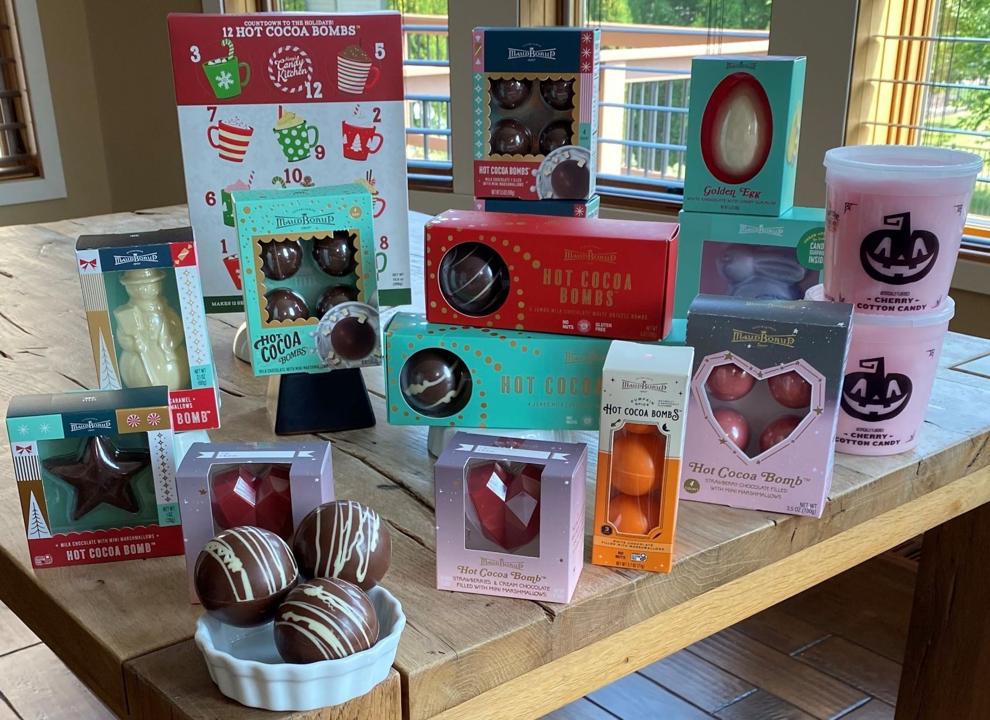 Maud Borup has also been exploring different types of automation for the new space, particularly for cotton candy. Demand for Maud Borup's organic cotton candy have skyrocketed, said Edwards, because of the variety of flavors like Magic Dragon and Cookies and Cream, and its gluten free, vegan friendly ingredients.
The business's hot cocoa bombs have also garnered interest from many places, including the Food Network. A crew from the television show "Unwrapped" filmed a segment at the Maud Borup manufacturing facility last month on how hot cocoa bombs are made. The segment is expected to air in the first quarter of 2022.
Other forms of automation are planned, not only to meet customer demand, but to offset the labor shortage. The space would also offer new storage opportunities. Maud Borup's new 50,000-square-foot warehouse space is often full, so extra storage is placed at an off-site location in Le Center.
A tentative plan is in the works to power the proposed expansion with solar paneling. Maud Borup is pursuing B-Corp Certification, awarded to businesses that meet high standards of social and environmental justice. The company's current efforts to promote safe environmental practices include using a 100 foot wind turbine to supplement the power and producing zero landfill waste last year. Discarded trash is instead sent to a facility to convert it into heating for 4,000 homes.