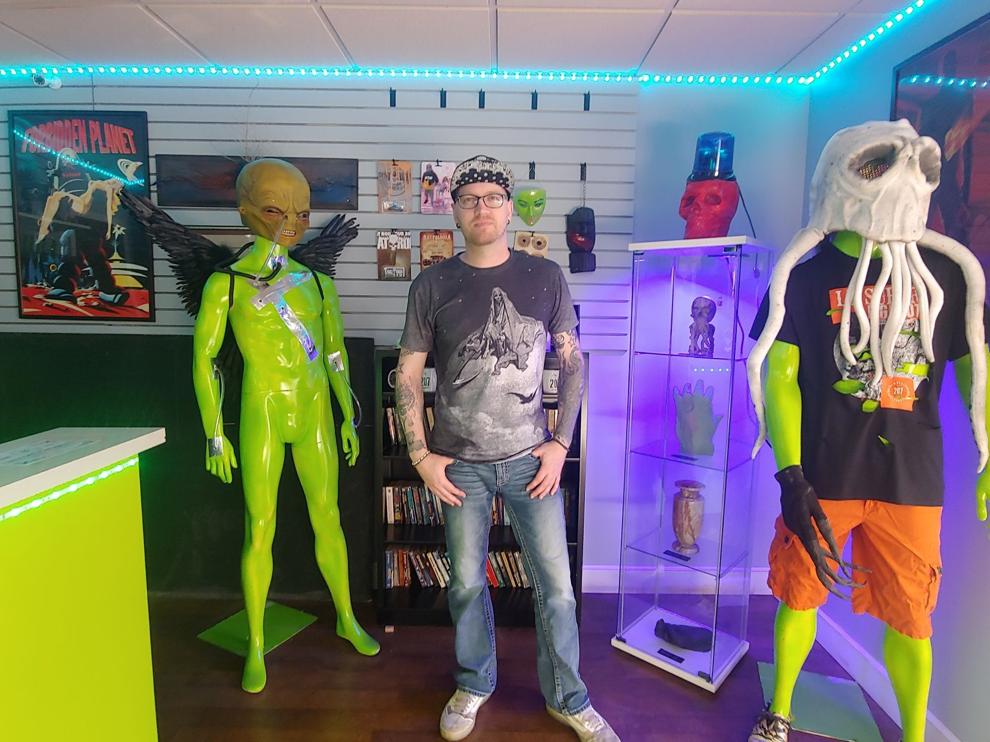 Customers never know what they'll find at Le Sueur's newest storefront, but the 207 Curiosities shop guarantees patrons won't find their products anywhere else. The store may look unassuming at first glance, but once inside, customers will be greeted by life-size sculptures of aliens, a mural of Bigfoot and even a painting of a Jolly Green Spaceman.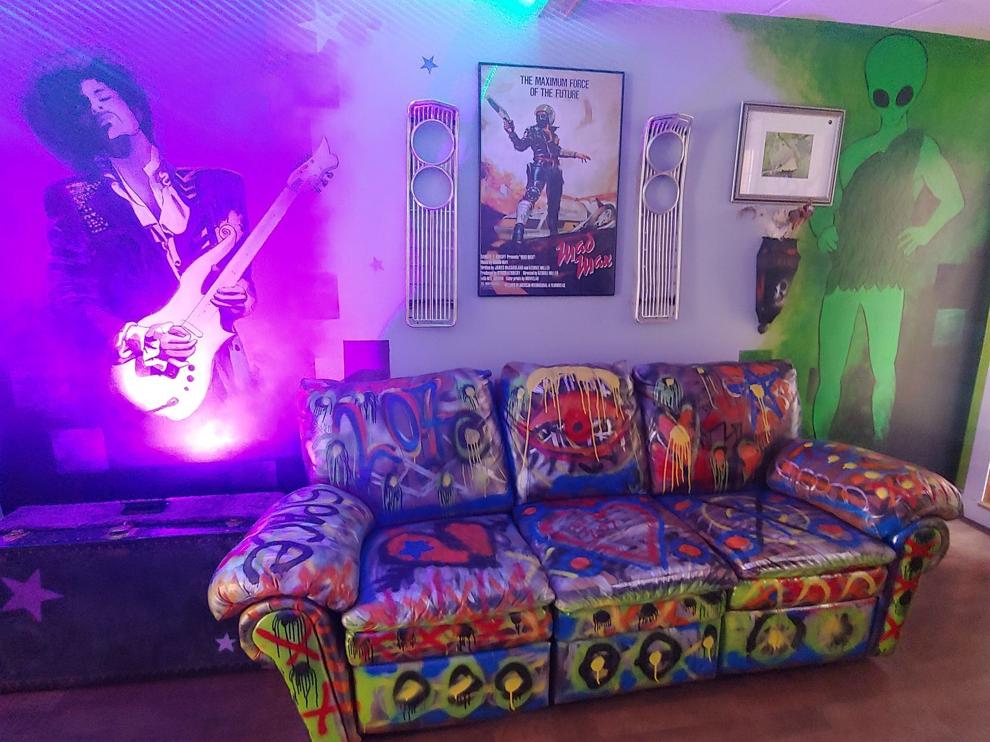 With a specialty in vintage sci-fi souvenirs and cryptid collectables, the 207 prides itself on being just as odd as their oddities. It's the only place in town, and perhaps all of Minnesota, where one can buy a mold of a gorilla's hand, a key to a closed down asylum or a hand-crafted wooden sculpture of Cthulhu imported from Indonesia.
Owner Steve Thaemert has lived in Le Sueur for six years and holds a life-long appreciation for the bizarre. Before opening the 207 on June 5, Thaemert founded Archaica Curiosities in a shared space with Henderson Roadhaus and published "Curiosities," a nationwide magazine cataloguing oddities from across the country.
"To me, it's just like being a big kid," said Thaemert. "If I can create a store where, whether you're 8 or you're 80, you come in and you smile at it — that's all I want to do."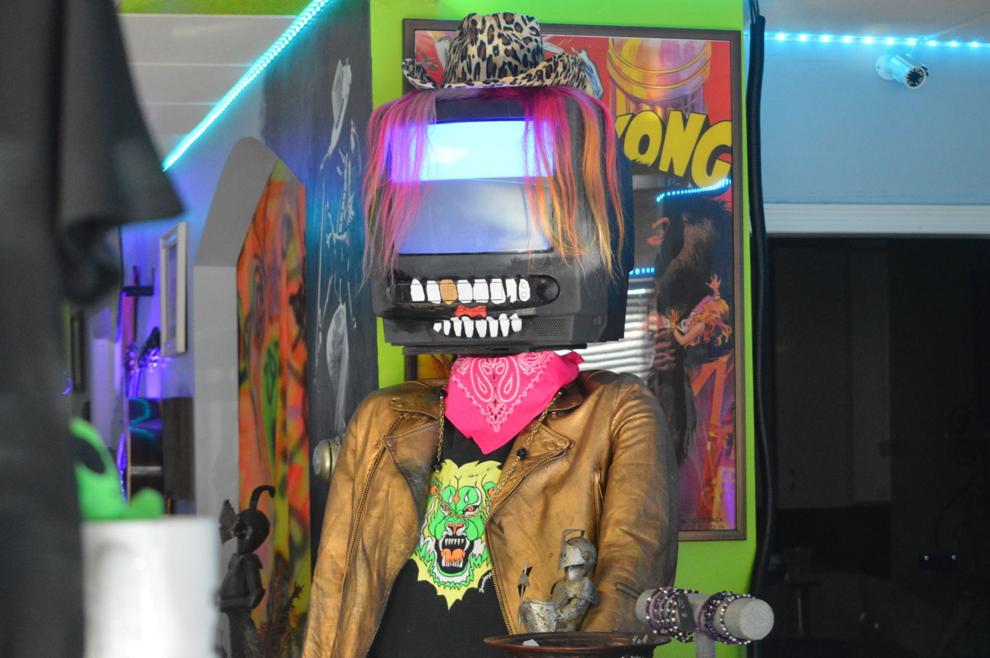 The store aims for an eccentric, but approachable aesthetic mixing art of Minnesota icons, like Prince and the Jolly Green Giant, with sculptures of aliens, strange mannequins and a new local cryptid — the Le Sueur Bigfoot. The store claims to have a mold of a genuine sasquatch footprint found right here in Le Sueur.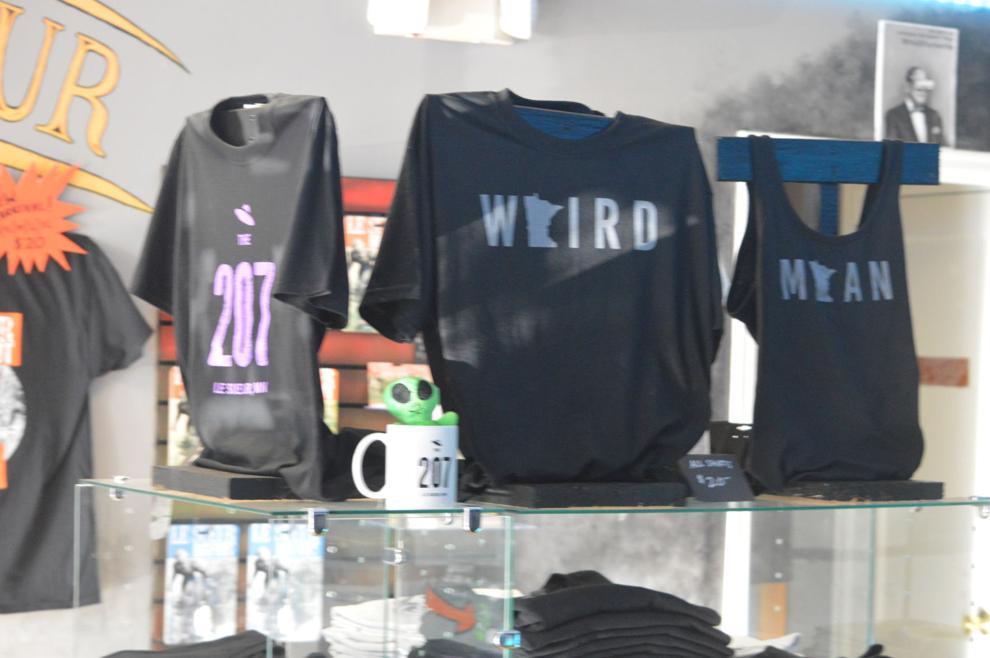 "A huge part of this whole vision was to have some cool lore that belongs to Le Sueur that's different from Green Giant," said Thaemert. "Green Giant is gone, and it's got a great history in here, it's awesome, but we wanted to add something different."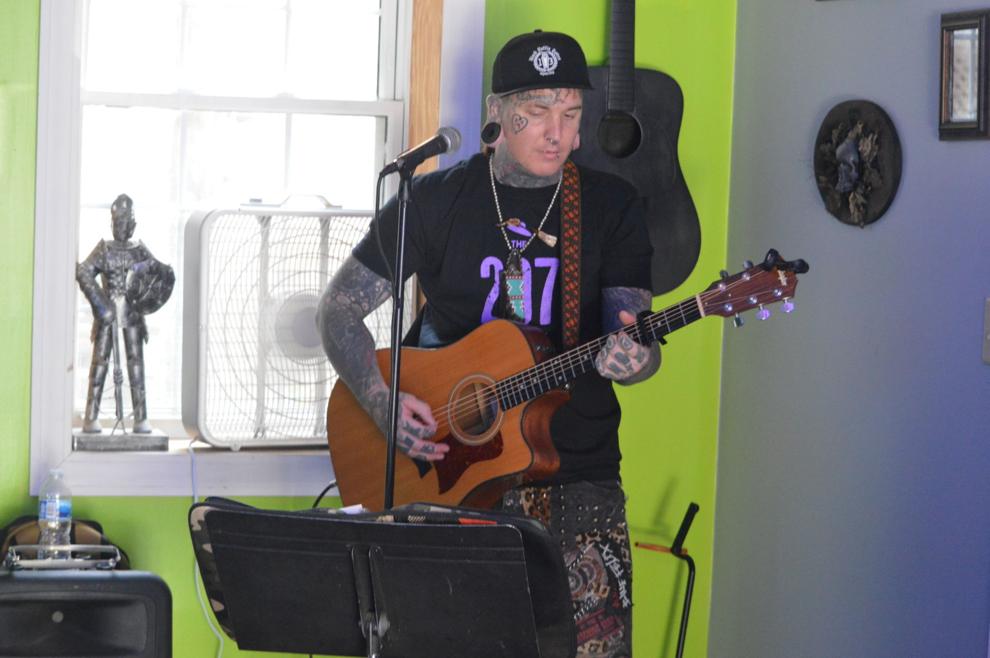 The 207 is always adding something new to its inventory. The in-house workshop creates homemade trinkets and art, and the store regularly adds reclaimed ware and antiques to its shelves.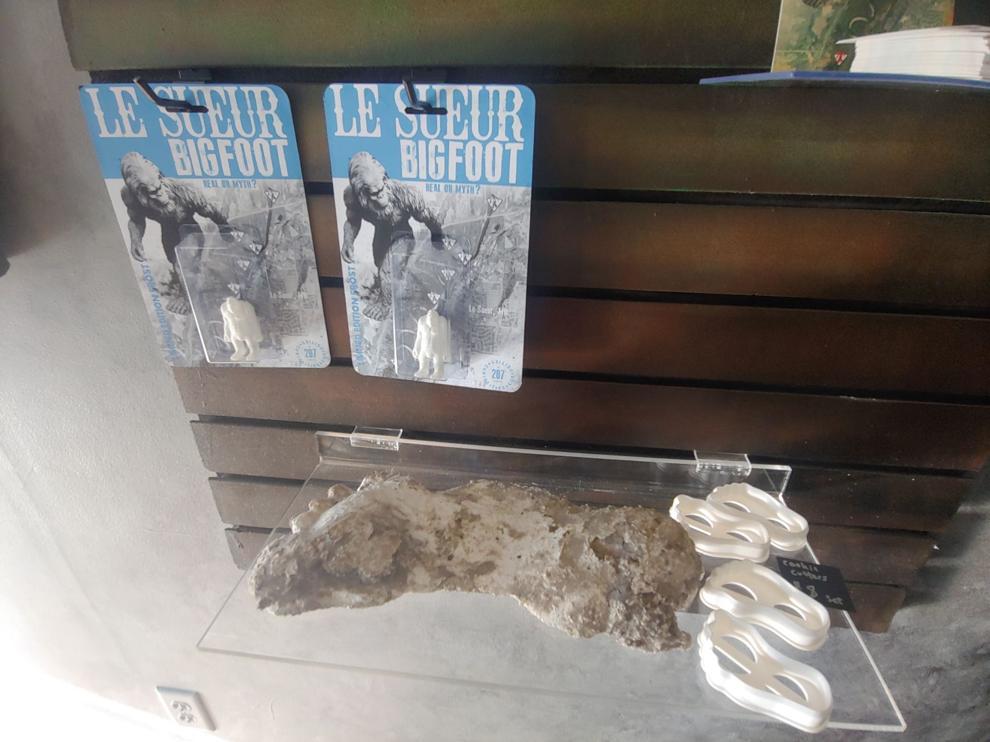 On Friday and Saturday nights, the 207 also features in-house entertainment from local musicians. Guests can sit back in the lounge area and enjoy the sounds of artists like Jake Long. The musician is a close friend of Thaemert and plans to play classic rock with his acoustic guitar approximately once a month at the curiosity shop.
Long also helped Thaemert convert the empty store area into a functioning gift shop in just three weeks. The musician and artist was behind many of the creatures decorating the 207.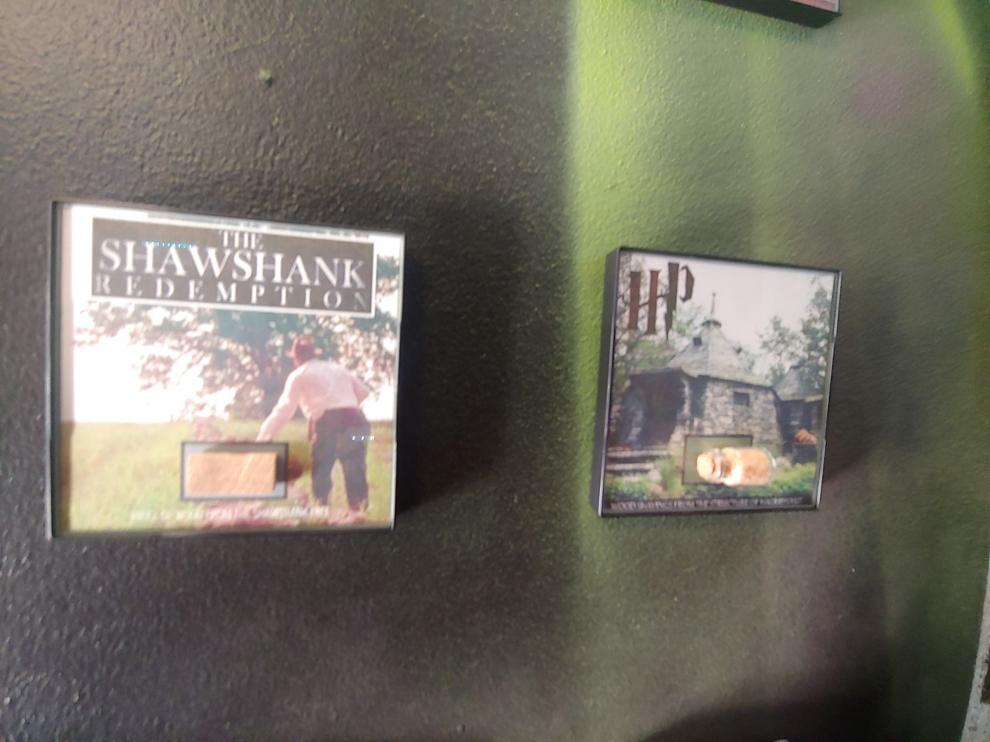 "[It was] an excuse for [Thaemert] and I to just do art and be like kids," said Long. "What do we do today? I don't know, how about we bust this mannequin up, because we have no other excuse to just be kids again. Now, we have a place to put this art and stuff."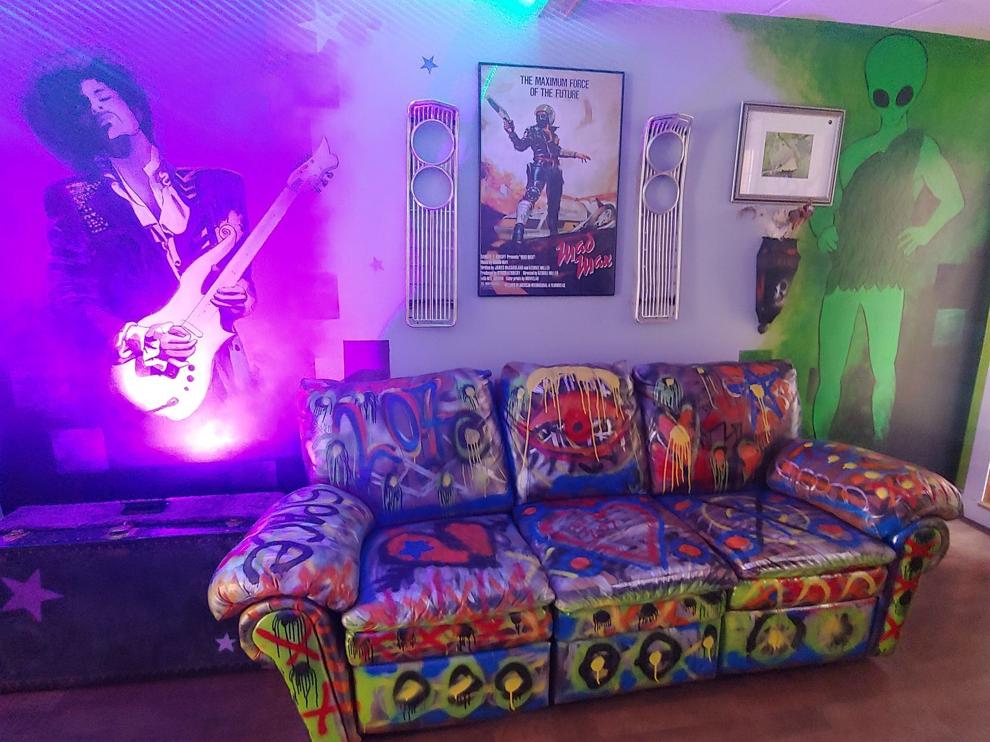 In the back of the store is an outdoor area Thaemert plans to convert into a secret garden. Today, it's just an enclosed green space, but the backyard area will eventually feature many of the 207's signature wacky decorations, a canopy strung up with lights and a sitting area to take it all in.
Many in the Le Sueur community are already curious about the 207's curiosities. For all it's strangeness, Thaemert's store is welcoming many new customers interested in the 207's unique items.
"If you have a weirdo in the family and are like 'What do I get for Uncle Jim?' Come in and give him a skull candle and a Minnesota weird shirt and an alien in a mug," said Thaemert.