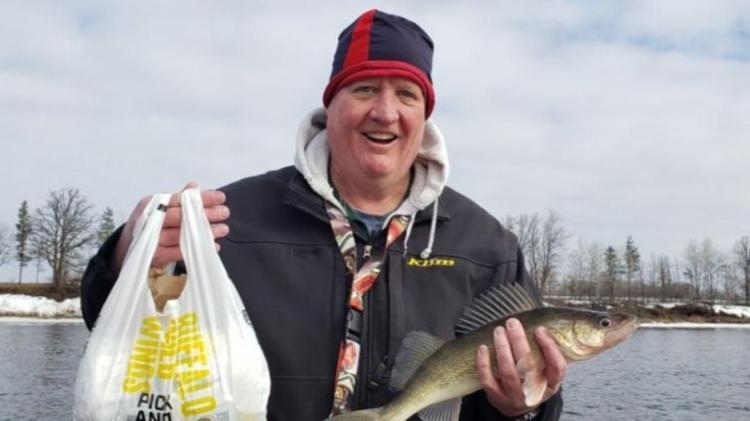 <&firstgraph>Ken Traxler's life as a 23-year chemistry professor and 22-year assistant football coach at Bemidji State University was cut short when he unexpectedly died at the age of 53 in May.
<&firstgraph>But the many friends Traxler made over his life have ensured that his passion for education, science and athletics will live on in his hometown Le Center through the Ken Traxler Memorial Scholarship.
<&firstgraph>The scholarship has raised $20,000 toward a $50,000 goal. All of the proceeds will go to Tri-City United graduates looking to pursue science and athletics at the collegiate level starting in 2021. At a minimum, the organizers of the scholarship said that they will be able to grant $2,000 to a TCU graduate every year for the next 20 years with the proceeds raised and annual golf fundraisers, but the end goal is to create an endowment which will ensure that Traxler's memory and love of learning will benefit students from his hometown in perpetuity.
<&firstgraph>More than 70 people have backed the scholarship thanks to the many people Traxler had befriended over the years. Traxler was quick to make friends with everyone, everywhere he went.
<&firstgraph>"He was friends with literally everybody," said Todd Hyde, a close friend and college roommate of Traxler's at University of Minnesota Morris and an organizer of the Ken Traxler Memorial Scholarship. "From the janitor who cleaned our weight room in college to Chuck the campus cop to the head of the chemistry department to the head coaches of all the sports to Chancellor Jim Imholte himself. He knew them on a first-name basis, they knew him on a first-name basis. It didn't matter what they did, he treated everybody the same and everybody liked him. He is the least pretentious person I've ever known in my life."
<&firstgraph>Traxler was never married and never had children, but he built a family of his own with his kindness and loyalty. After graduating from UMM, Traxler still kept in touch with friends and teammates on the "Mighty Cougars" football team.
<&firstgraph>"He was pretty selfless, very kind, and really the glue in any group," said Brian Schneider, a former teammate of Traxler's at UMM and scholarship organizer.
<&firstgraph>Traxler continued those friendships well into the end of his life. On his deathbed, Traxler received an outpouring of online messages and support and dozens of friends organized a Zoom call to meet with him one last time.
<&firstgraph>"Thirty to forty of us got on a Zoom call and just told Traxler stories, because we weren't sure if he would make it through the night," said Hyde. "We were talking about the two things most important to him: sports and education."
<&firstgraph>Traxler lived those passions from his days at Le Center to his career at Bemidji. During his time at Le Center High School, Traxler was a well-rounded athlete playing 4-H softball, wrestling and football. Traxler continued his football career at UMM and became an assistant defensive coach for the Cougars as he completed his major in Chemistry. He received his Ph.D. in Chemistry and played rugby at the University of Denver.
<&firstgraph>His accomplishments grew once he became a chemistry professor at Bemidji. Traxler taught Biochemistry, Principles of Chemistry, General Chemistry, Criminalistics, Biochemical Toxicology and chaired the Chemistry Department for nine years. As a BSU football coach, Traxler netted 154 wins for the Beavers over 22 years, the second-most of any football coach at BSU.
<&firstgraph>Traxler had a passion for assisting students as well, writing hundreds of recommendation letters for students as well as founding Beaver Pride, a scholarship organization for Bemidji athletes. He was one of the first presidents of the organization was recognized as the Beaver Pride Volunteer of the Year in 2018 for his contributions.
<&firstgraph>After his death, Traxler's friends wanted to find a way to honor his memory but, with such a long legacy in academics, they weren't certain where they should create a scholarship until they decided upon Le Center.
<&firstgraph>"A lot of us are all small-town guys from South Dakota, Minnesota, North Dakota," said Schneider. "We value what Ken values, which is education in Minnesota high schools ... We're trying to benefit the memory of a guy who always did the right thing and was a student-athlete out of Le Center and Tri-City and we want more people like that to come out of that school."