The transportation industry is among the many industries devastated by the COVID-19 pandemic. When businesses shuttered their doors in March 2020 and millions of people took trips to their home office instead of the workplace, bus drivers found themselves with less riders to transport.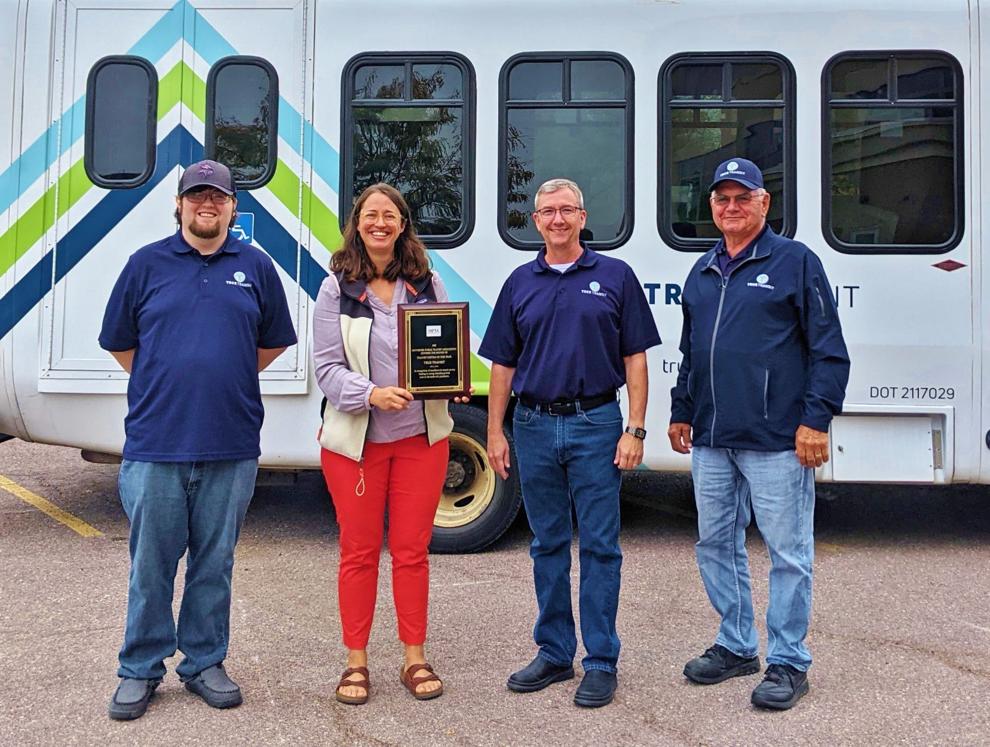 Even as places reopened, ridership on public transit remained minuscule. A report by the EBP for the American Public Transport Association found that public transport ridership was gutted by 80% in April 2020 and remained more than 60% below 2019 levels through January 2021.
But one local transportation system has defied the trends. TRUE Transit, which serves Blue Earth, Nicollet and Le Sueur counties, was the only rural public transportation system in Minnesota to increase its ridership during the COVID-19 pandemic.
In recognition of this accomplishment, TRUE Transit was awarded Transit System of the Year at the Minnesota Public Transportation Conference on Oct. 4 in Duluth by the Minnesota Public Transit Association.
"It wasn't one person's accomplishment, it was the entire staff at TRUE Transit," said Transportation Manager Ron Decker. "I wish the entire team could be there to receive the award."
TRUE (Town, Rural, Urban Express) Transit wasn't immune to the impacts of the pandemic. When businesses locked down in March, local ridership was cut in half. Drecker said that business picked up in June, and from there, ridership was on the rise.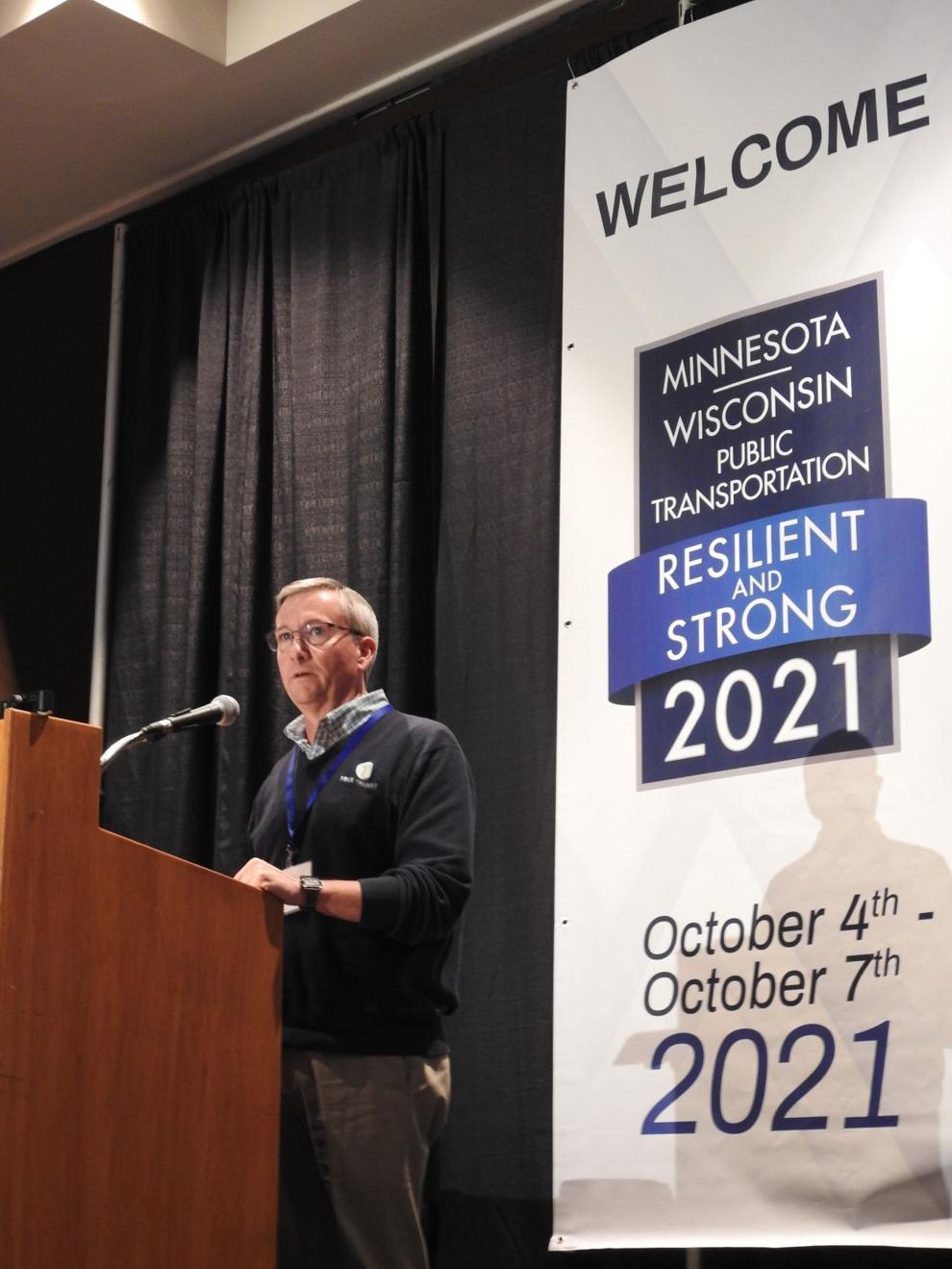 "During the peak of the pandemic, the only people out getting rides were folks that were either essential workers themselves, and they had a job they needed to get to, or it was people who had medical appointments for essential medical services that were still happening," said Decker.
In September, the organization reported its busiest month yet, providing 1,166 rides, a 40% increase from 2020 and an 89% increase from 2019. TRUE Transit began in 2017 with just one bus providing approximately 100 rides a month. Now, there are five buses providing nearly 1,000 rides a month.
"I credit the dedication of the drivers and the office staff that we have," said Decker. "They continued to come into work every day. The drivers masked up and gloved up and cleaned and sanitized the buses and continued to go out to the community that we serve and let people know that we're open for business."
Decker also attributed TRUE Transit's growth to the flexibility in scheduling offered by its dial-a-ride service. The organization switched from routes to dial-a-ride in 2019, allowing the passenger to choose their pickup time and location.
TRUE Transit is operated by VINE Faith and Action with a primary focus on under-served rural areas in Le Sueur, Nicollet and Blue Earth counties. The service was formed at the request of the counties and the Minnesota Department of Transportation (MNDOT) in 2016 and officially launched its first bus in 2017. It works in complementary fashion to Minnesota River Valley Transit, which has more inner city routes.