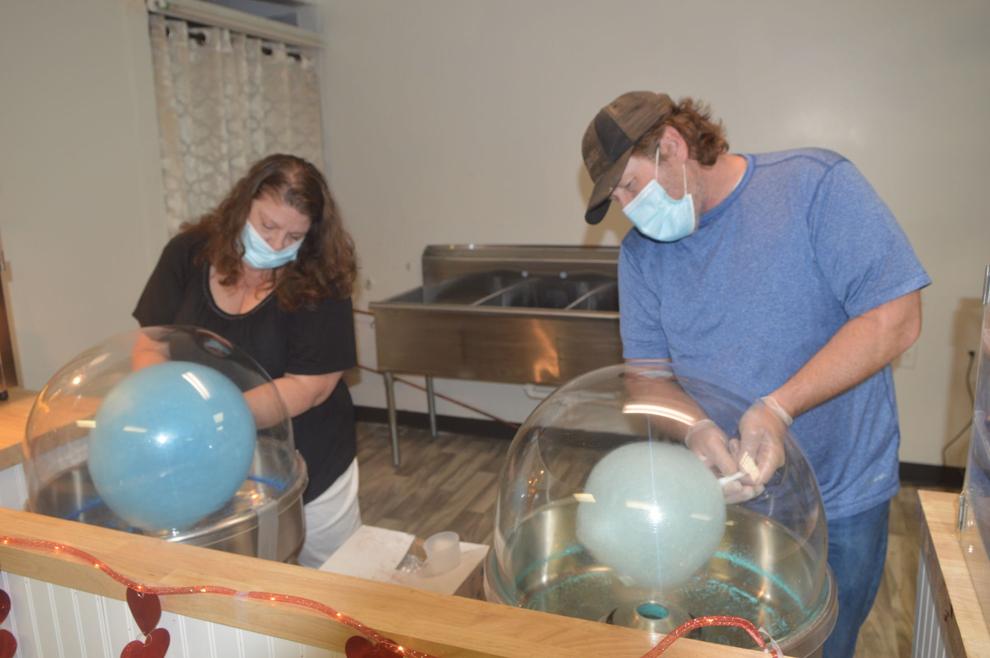 Customers wanting to satisfy their sweet tooth have 45 flavors of cotton candy to munch on at Le Sueur's latest new business.
Froggy's Cotton Candy Bar is making waves among patrons with a curious palette after its grand opening on Dec. 19. With flavors ranging from s'more to apple pie to mango pineapple, owners Robin and Keith Seger said that people are coming from in and outside the community to have a taste of some of their gourmet cotton candy.
"We love seeing people's reactions to our cotton candy," said Robin. "That's our pride and joy."
While cotton candy is the central focus of Froggy's, it's not all that the shop on 111 N. Main Street is selling. It currently features pastries, cheesecake, popcorn, coffee and beverages, as well as cotton candy glitter bombs to sweeten your drink. Their cotton candy treats can even be made sugar free with artificial sweeteners. But more than that, Robin said the shop offers a place in Le Sueur where people can have fun.
"We live in Le Sueur, but we chose Le Sueur to open in, because there's nothing here in town to give people a chance to sit down," said Robin. "I would always see people in Subway or Holiday with their coffee and pastry and I wanted to give people an area to come."
A year ago, Robin Seger never would have envisioned herself the owner of a cotton candy bar. She can't even stand the taste of cotton candy.
"It's nice, because I don't eat my profits, but my kids do," Robin joked.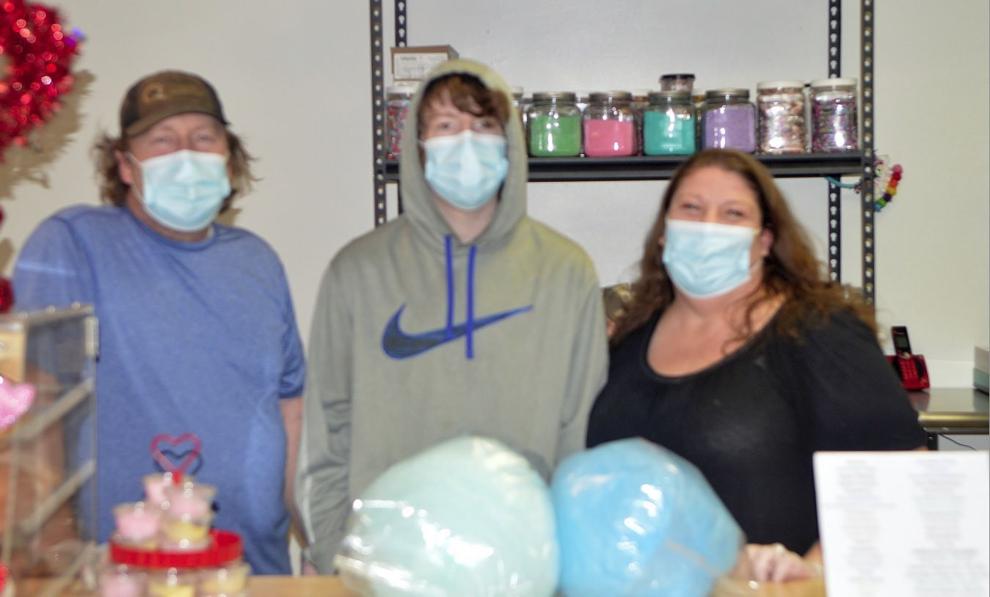 Froggy's Cotton Candy Bar originally came to life as an attraction at the Le Sueur Farmers Market last summer. Robin Seger is the vice president of the farmers market, and the organizers wanted to add something sweet to attract customers. She purchased a cotton candy machine, while Keith brought in some hard candy to use as a base. Their product soon became a hit with visitors.
"We started making cotton candy with real candy, instead of the traditional floss, and that caught on with some people, and we needed somewhere for people to go in town," said Keith.
Upon seeing the demand for their cotton candy, the Segers began renovating their space in downtown Le Sueur in September and have been encouraged by the customer response since opening. Froggy's has plans to expand its offerings to include snow cones, mini-donuts and ice cream, as well as "ice cream burritos," an ice cream dish with a candy or cereal topping wrapped in a cotton candy tortilla.
Once COVID-19 restrictions loosen up, Robin wants to make Froggy's a place for the community to hang out. The shop will be available for private birthday parties and host promotional events, like Bingo nights, teen nights and family nights.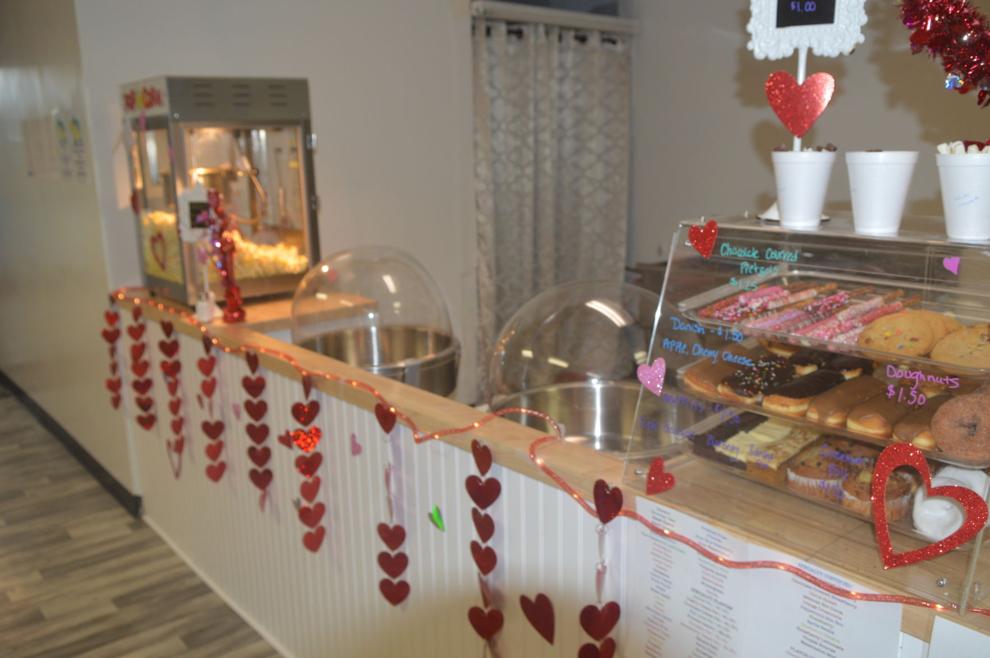 The husband and wife pair are hoping to eventually sell their product nationwide through a shipping line. Robin said that Froggy's has already seen people drive from Hugo and Zimmerman to taste her cotton candy, and she's had several out-of-state buyers contact her to see if Froggy's ships their product.
"I'm excited and hopeful that everything works out as we're planning this," said Keith. "All we can do is wait and see."