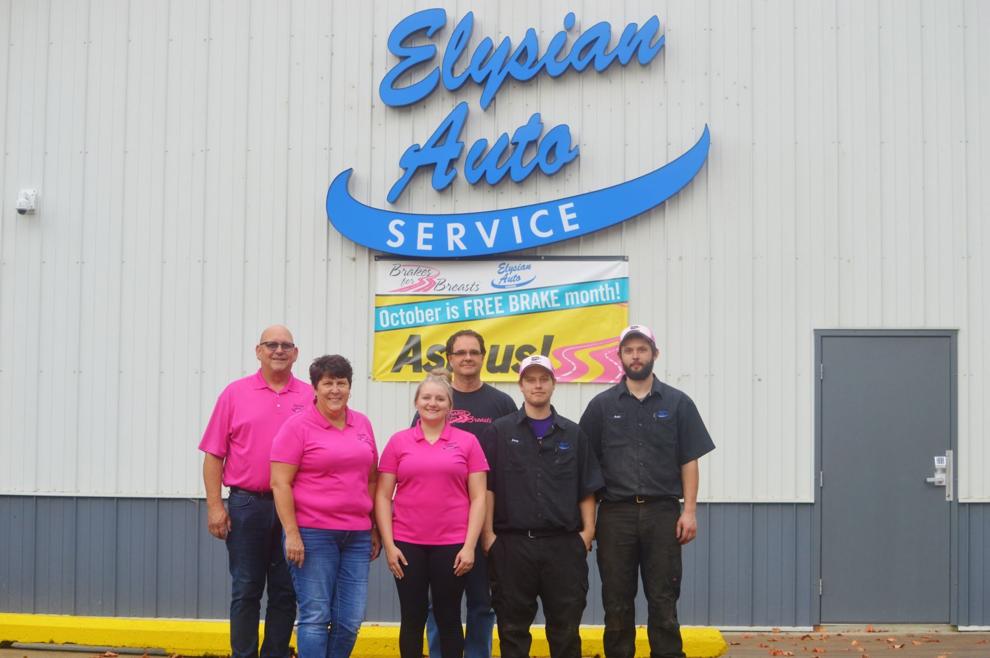 This October, Elysian Auto Service will be giving away free brake pads in a national effort to fundraise development of a breast cancer vaccine.
More than 100 auto body shops nationwide participate in the Brakes for Breasts fundraiser. The charitable operation began in 2011 with five automotive repair shops in the Cleveland, Ohio area that raised $10,000. Elysian Auto Service joined the cause in 2014 and has raised over $5,000 in the past seven years.
Collectively, Brakes for Breasts has raised nearly $1.2 million to finance research into a breast cancer vaccine by Dr. Vincent Tuohy, an immunologist at the Lerner Research Institute of Cleveland Clinic in Ohio. The vaccine is aimed at preventing triple negative breast cancer, which makes up approximately 10-15% of all breast cancers and is among the most aggressive forms of breast cancer. In 2021, the vaccine was approved by the FDA for human clinical trials.
Elysian Auto Service has a unique presence in the Brakes for Breasts, campaign since it is the only participating auto body shop in the state of Minnesota.
"I was at an automotive conference, and they brought it up that they were fundraising for breast cancer research," said Owner Sue Morsching. "My mother has had ovarian cancer, and they're working on ovarian cancer research as well. I thought it was a good cause, and we should set up a way to do our part."
As part of the fundraiser, Elysian Auto Service will give away free brake pads provided by Factory Motor Parts in Mankato. The customer simply pays the labor and any other ancillary parts necessary to complete the brake job, and the shops then donate 10% of the brake job directly to Dr. Vincent Tuohy and the Cleveland Clinic Breast Cancer Vaccine Research Fund.
"It's been a very positive thing. We've heard a lot of moving stories from customers. We've had people drive out from cities," said Morsching. "I think getting close to the customers has been a big thing for us and hearing their personal stories."
The promotion lasts until the end of October. Throughout the month, Elysian Auto Service staff will be wearing pink uniforms to raise awareness of the fundraiser. Customers also receive a pink tire tester just for coming in.
"Even for customers that don't know anything about Brakes for Breasts, it makes everybody stop and think for a minute," said Service Advisor Kathryn Jewison. "It's really eye opening for you too."
Last year, two other Minnesota auto body shops have participated in the fundraiser, but that number has dwindled down to just Elysian Auto Service. The local body shop is part of an advisory panel that promotes the fundraiser in hopes that other area businesses will join.
"We feel strongly that it's a great cause and Dr. Tuohy and his clinic are doing a great job and we want to do our part," said Morsching. "We want to get other automotive shops to step up."