Rising from city councilor to mayor, Shawn Kirby is the latest in a long line of officials to lead the city of Le Sueur.
Kirby was sworn in by the City Council on Jan. 4 after his election last November, campaigning on growing commercial development and affordable housing within the city of Le Sueur.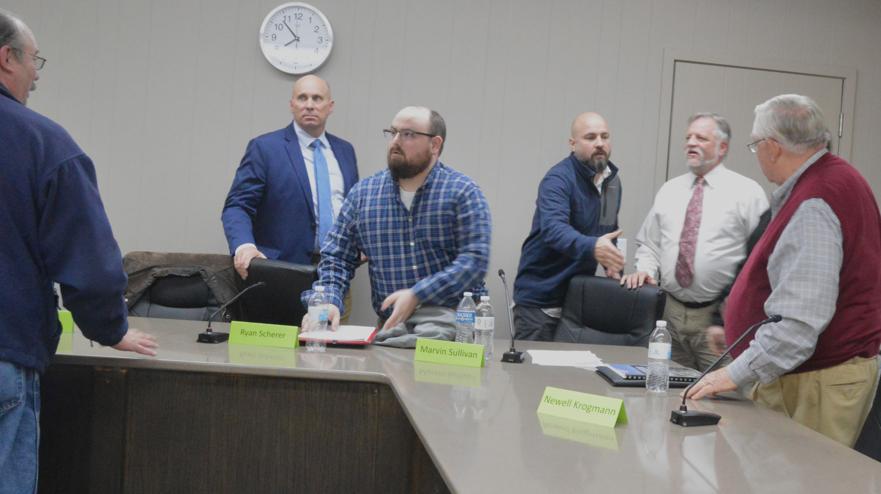 "This is my opportunity to give back to the community that has been so good to my family and myself," said Kirby.
Kirby has been a resident of the Le Sueur community for 35 years, where he raised children and grandchildren. The incoming mayor said that he was attracted to public office based on his prior leadership experience in organizations such as the Minnesota Funeral Directors Association.
The new mayor said that he wants to see the city continue in its current direction, in terms of business and housing development. Kirby cited ongoing projects, including the Hwy. 112/County Road 22 turnback project, the redevlopment of the Valley Green Square Mall into Tiller + Main and the reconnection of Main Street, as the kinds of projects he would like to see continued in the city. 
Parks and community recreation are another focus of Kirby's. The mayor said he wanted the city to prioritize developing its public parks more and work to reopen the indoor pool at the Le Sueur Coummunity Center, which was closed down in 2020 amid pandemic and general cost concerns. 
"This year, I want to see our Community Center up and running at full capacity with full amenities and see the growth of our membership," said Kirby. "Most importantly is probably growth in business, and I would like to see some good growth between the city and the school system, working together a little closer to provide more programs for the community and for the school system."
Kirby's election comes after outgoing Mayor Gregory Hagg declined to run for a second term. Hagg cited private health concerns as his reason for leaving office, but said he'll still take an active role in working with the city on the sidelines. 
"It has been one of the highlights of my life to serve the people of Le Sueur as their Mayor," said Hagg. "None of this would have been possible without the support of so many that encouraged me to run and try to make a difference. Hopefully, I did not let them down. None of this would have been possible without the dedication and professionalism displayed by my fellow members of our City Council." 
Hagg was elected into office in 2016 through a unique campaign. Utilizing social media messaging against his predecessor, Hagg not only pushed his own message demanding greater transparency and faster growth, but highlighted a slate of City Council candidates he believed best fit his agenda, including two write-in candidates.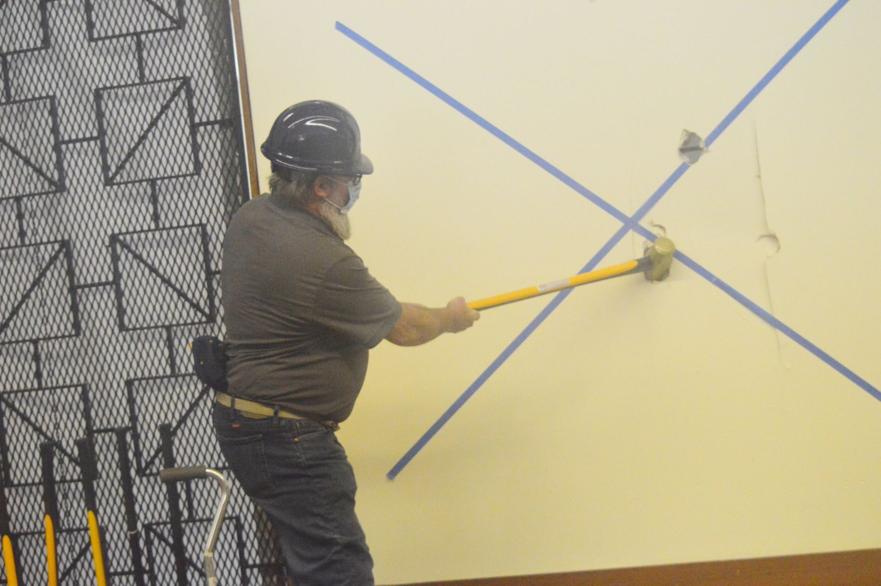 "I felt, prior to running for office, that my voice, as well as others, was not being heard," said Hagg. "Thankfully, that changed on day one. We encouraged people to get involved and to be heard. Hopefully, this policy continues as thoughts, ideas, and opinions from those that City Council serves, are needed."
"Volunteering for the many boards, commissions, and committees allow our citizens the opportunity to make necessary change," Hagg added. "Communication continues to be a problem, as there are many venues existing to get the information out. Whether you read the newspaper, go to Le Sueur's website, or take the time to read the monthly insert within your utility bill, far too many still seem to be uninformed."
Hagg said there were three things he hoped his time as mayor would be remembered for: increased communication with the public, raising investments into the city's pavement plan to keep on pace with city's 40-year goals, and tackling noxious odors. 
Strong odors from Hometown Bio-Energy and the city's wastewater treatment facility became the subject of public debate in 2016, stirring public outcry over the smell. In 2017, the city took action by establishing an online system where residents could register complaints and installing a filter on the wastewater treatment pant. 
"Many challenges presented to us over these last four years," said Hagg. "Hopefully, we addressed them and made Le Sueur a better community than it was. That is up to all of you to decide. You should know that Le Sueur is blessed to have a great city staff led by Jasper Kruggel. Together, with staff and City Council creating a great working synergy, many things have been adopted and implemented that will continue to make us safe and proud to call Le Sueur our home. Please go to Le Sueur's website to view a list of accomplishments should you desire."