Students at Le Sueur-Henderson and Tri-City United showed off their skills on April 28 for the Minnesota State High School League Visual Arts Contest. The competition gives students the opportunity to submit their own works, discuss their artistic process and have their art assessed by judges.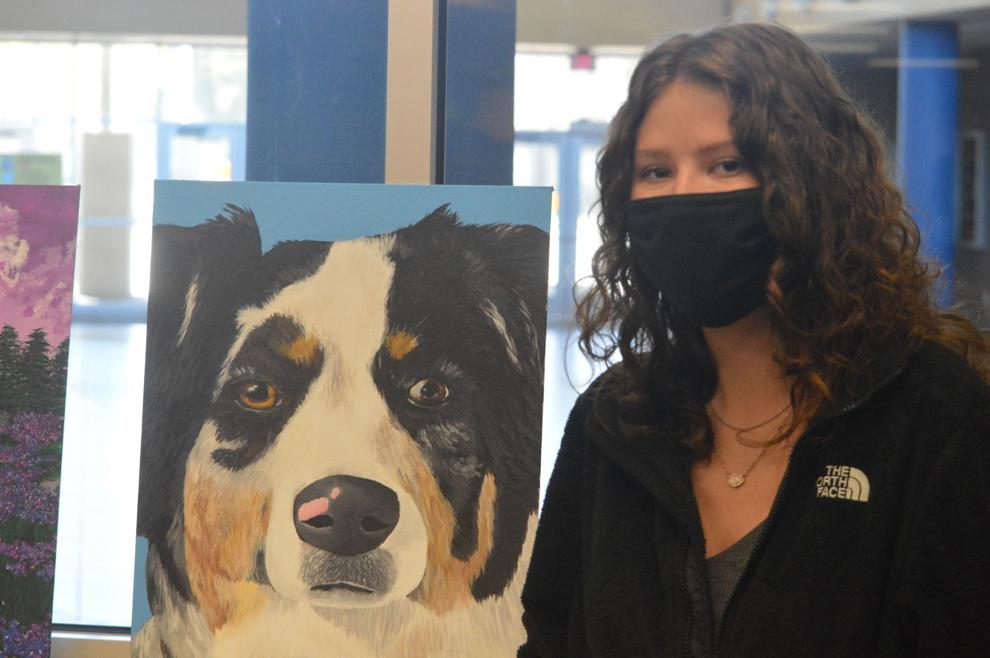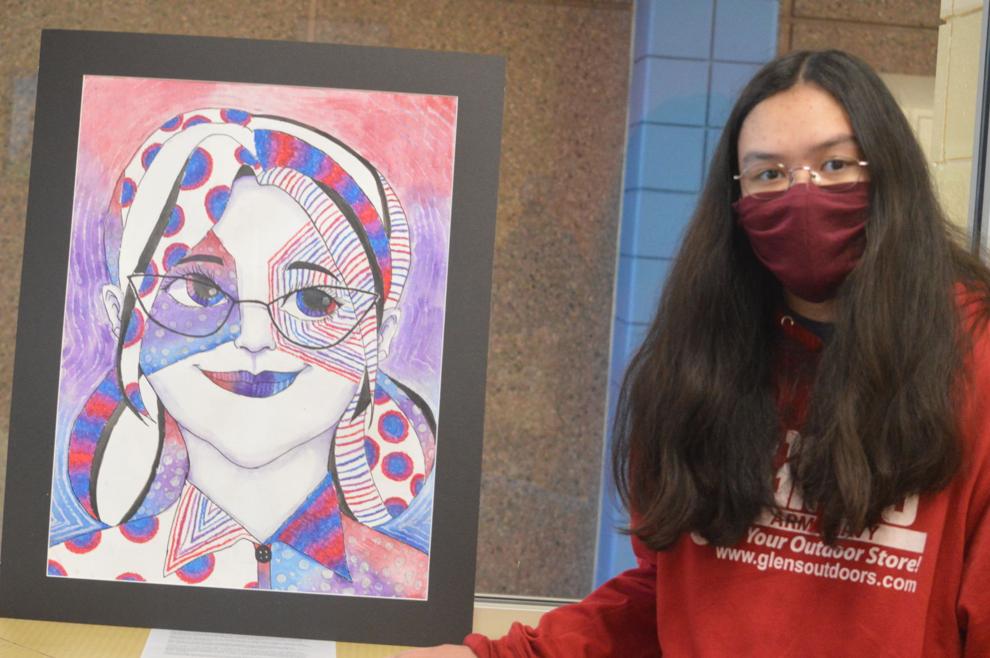 The top ranking artists statewide will have the chance to have their work shown at the Perpich Center for the Arts Education Exhibition, a grand prize that drew old and new talents from the LS-H and TCU schools to compete. Schools could submit up to 18 works for consideration in a variety of categories, including drawing, painting, sculpting, mixed media and computer-based artwork.
"I really like to show people what I can do, and I really like how people compliment stuff I make," said Le Sueur-Henderson's Hannah Anderley. "It makes me smile."
Anderley was one of several LS-H award winners and placed in the mixed media category. Her portrait of a woman with various patterns of polka dots, stripes and line patterns was used to represent the outgoing personality beneath an introverted exterior.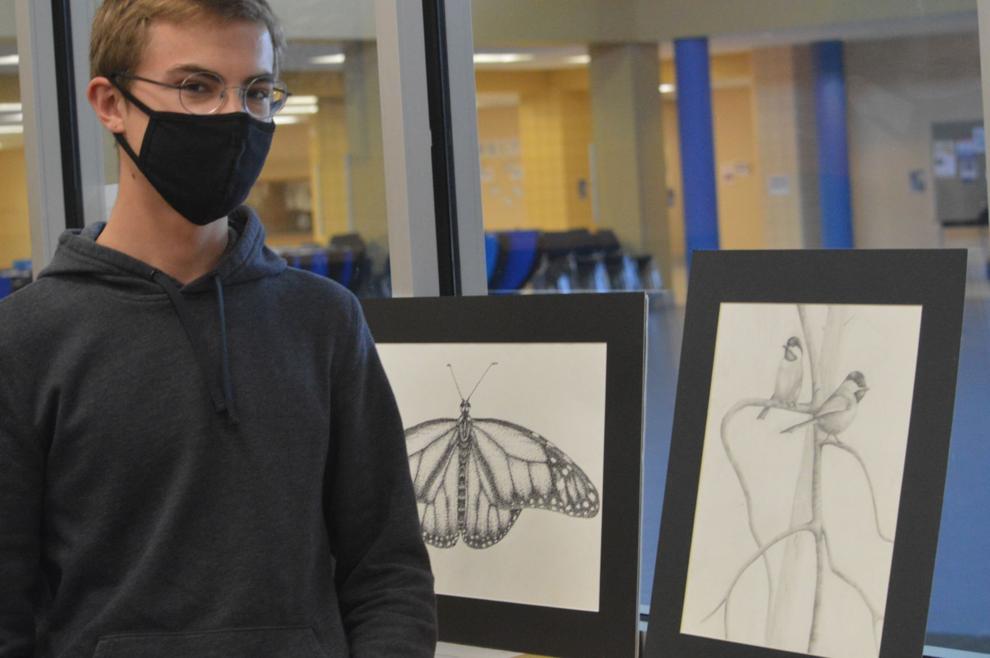 Others students, such as Jacob Eibs, took a more naturalistic approach to their pieces. Inspired by the outdoors of Brainerd, Minnesota while on a trip, Ribs drew a picture of birds resting on branches with just a mechanical pencil.
"I just got back from a trip up north, so I wanted to draw something that was that sort of scenery," said Eibs. "It was near my grandmother's house and there's a lot of woods like this and you see a lot of these birds and so I drew a picture of them. With this drawing, I really enjoyed doing texture with the feathers."
Emily Larsen was also inspired by the texture of animals. The student artist won an award in the painting category with the help of her own Australian Shepherd Ollie.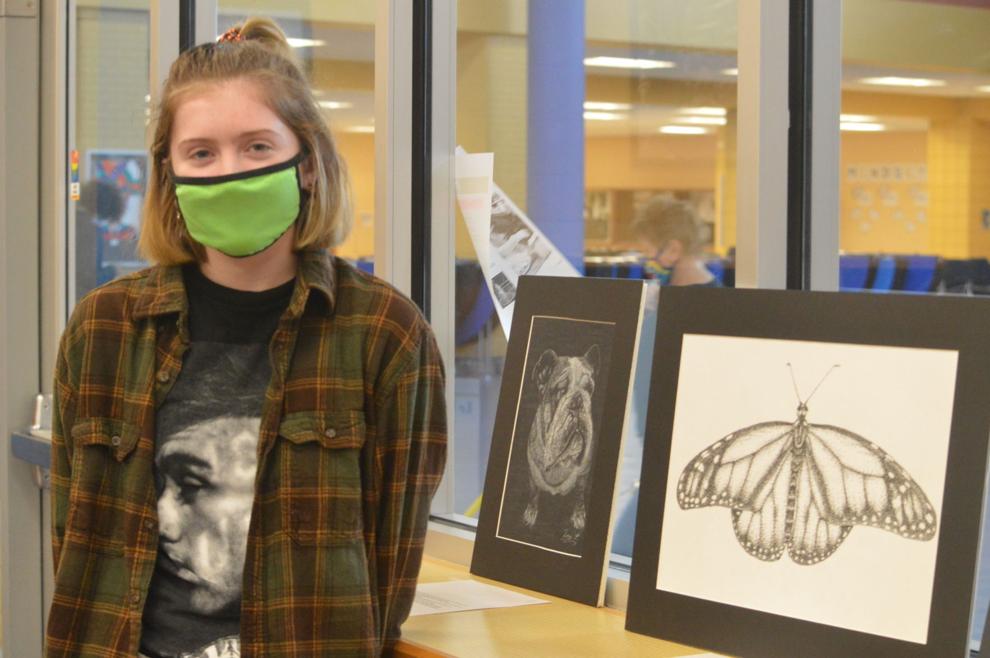 "I was working on my texturing and brushstrokes, and I thought it would be a really good idea to do my dog, because he has a lot of texture on him," said Larsen. "It was kind of a challenge, but I was really happy with how it turned out."
Some artists tried their hand at multiple categories. Gretchen Janovsky submitted three works, including a drawing of a butterfly, a Georgia O'Keefe inspired painting of a grapefruit and a painting of a bee pollinating a flower. Larsen won an award in the painting category and said she wanted to experiment with different techniques in her painting and sketching.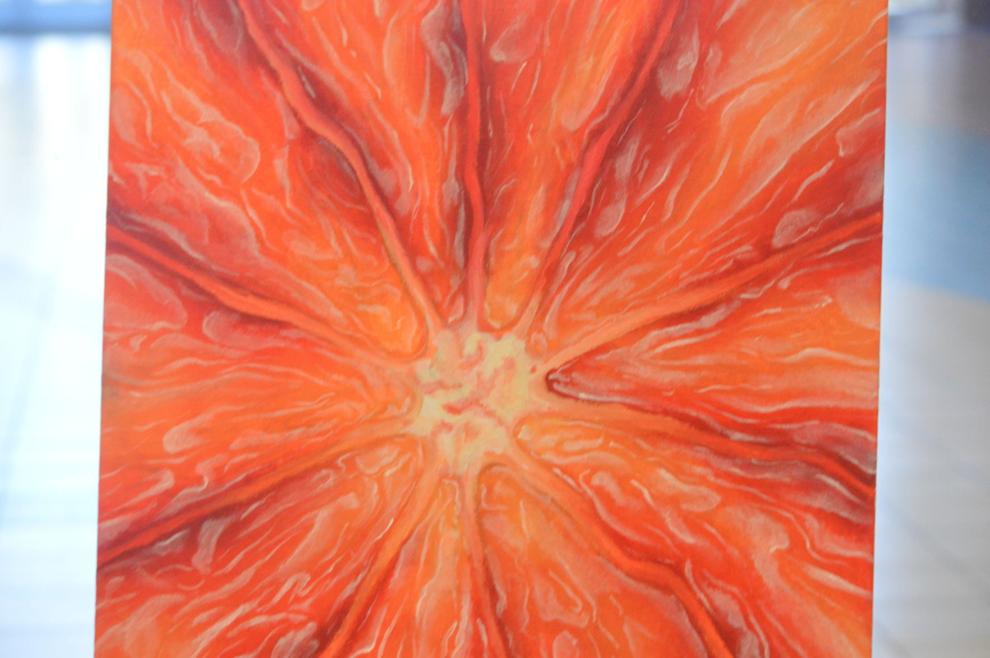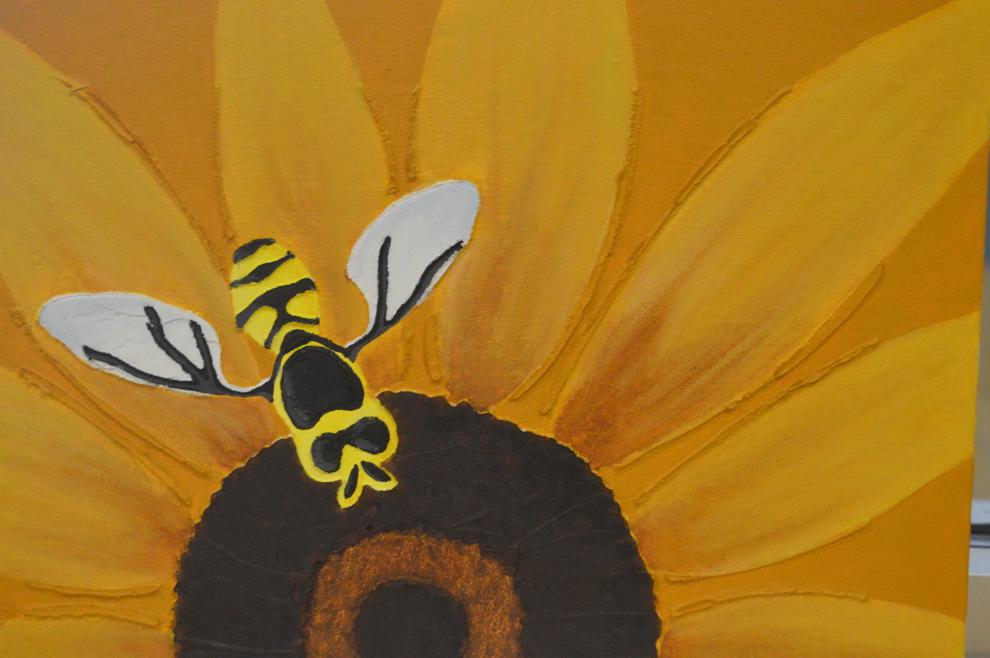 "It's fun. I've enjoyed it a lot. I've always enjoyed this kind of stuff," said Janovsky.
Other competitors at LS-H included Johnna Maxwell, Zac Plonske who won awards in drawing, painting and mixed media, Luella Webster who won an award in painting, Adrielle Prom who won an award in mixed media and Aliyah Anchando who won an award in computer-based artwork.
At Tri-City United, students not only competed in painting and drawing, they used the schools' pottery wheels to produce crafts and sculptures. In the crafting category, six students were ranked superior including Brent Viskocil for his ribbed vase, Isabelle Factor for her peacock vase, Rachael Paggen for the upside-down teapot and Caden O'Malley for a functional pitcher.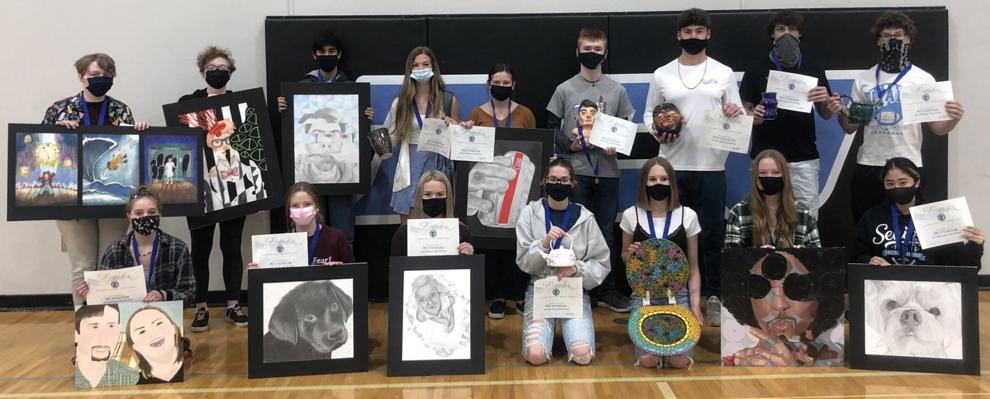 In sculpting, Kaitlyn Goettle-Rutt and Reice Narum were rated excellent for sculptures of a Nike shoe and the face of a mysterious man, respectively. Bailey White was rated excellent for a bust titled Mr. Drill Unmasked.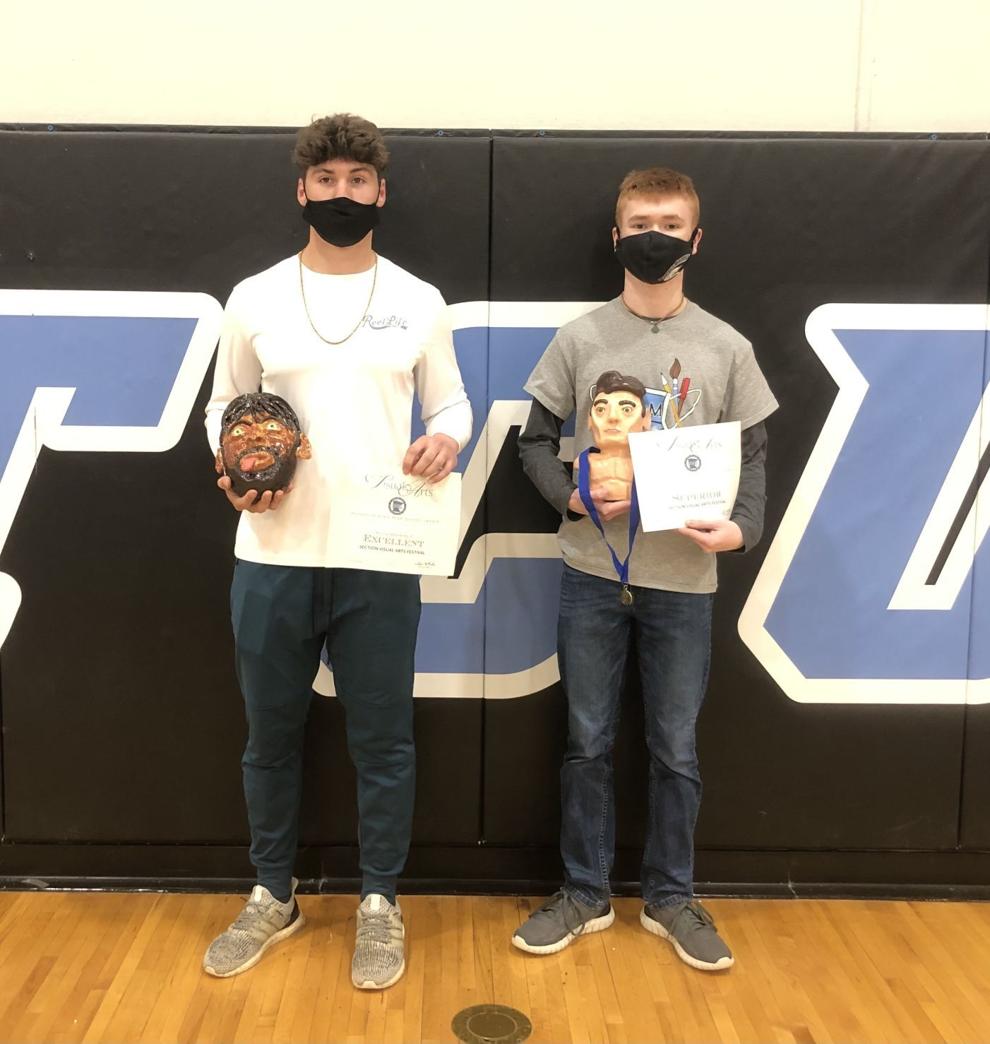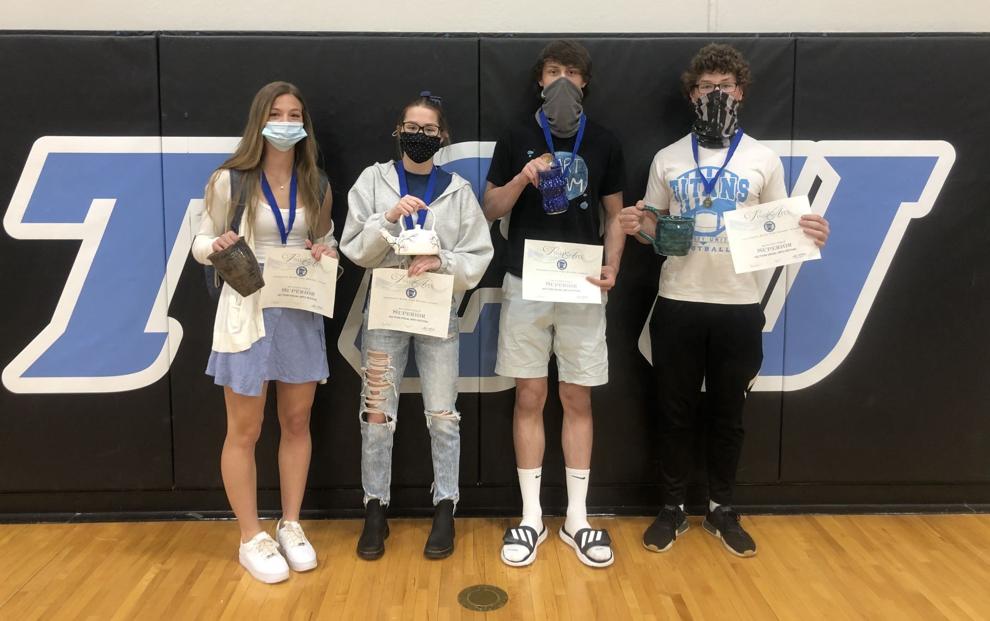 In drawing, TCU had six competitors ranked superior including Reagan Gaul, Miyu Kobayashi, Sydney Whiteis, Mateo Lopez-Pantoja, Dalia Wagner and Morgan Ghjerstad. All four painters ranked superior as well, including Julie Meyer, Aubrey Filter, Anna Barnett and Mikayla Marek.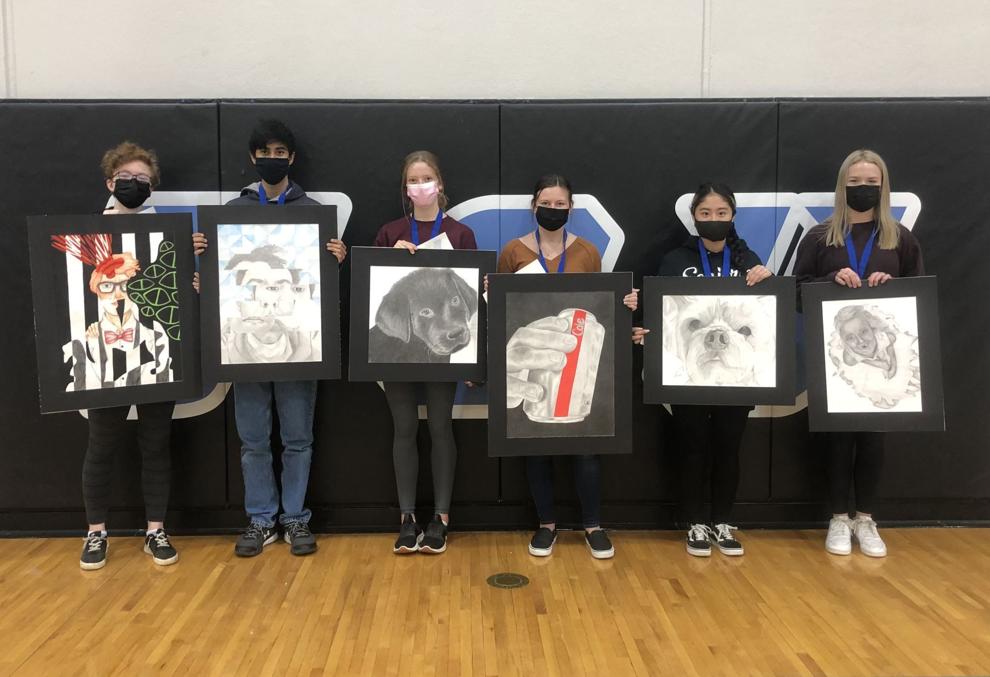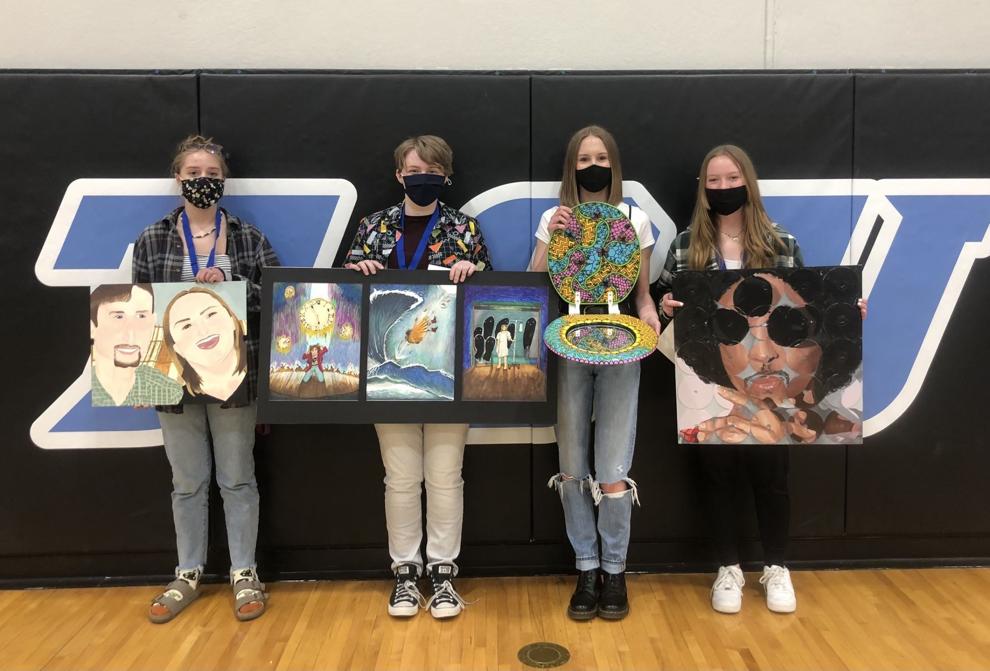 Among all contestants, five received perfect scores. Nalia Wagner for drawing a portrait of a puppy aptly named "Puppy Love," Anna Barnett, who painted a picture of the musical artist Prince on a series of CDs titled "Prince on CDs," Bailey White for his bust of "Mr. Drill Unmasked," Isabelle Factor for her peacock vase and Rachael Paggen for her upside-down teapot.
Two of the top scorers, Anna Barnett and Rachael Paggen, received the prestigious Best in Show award from the judges.