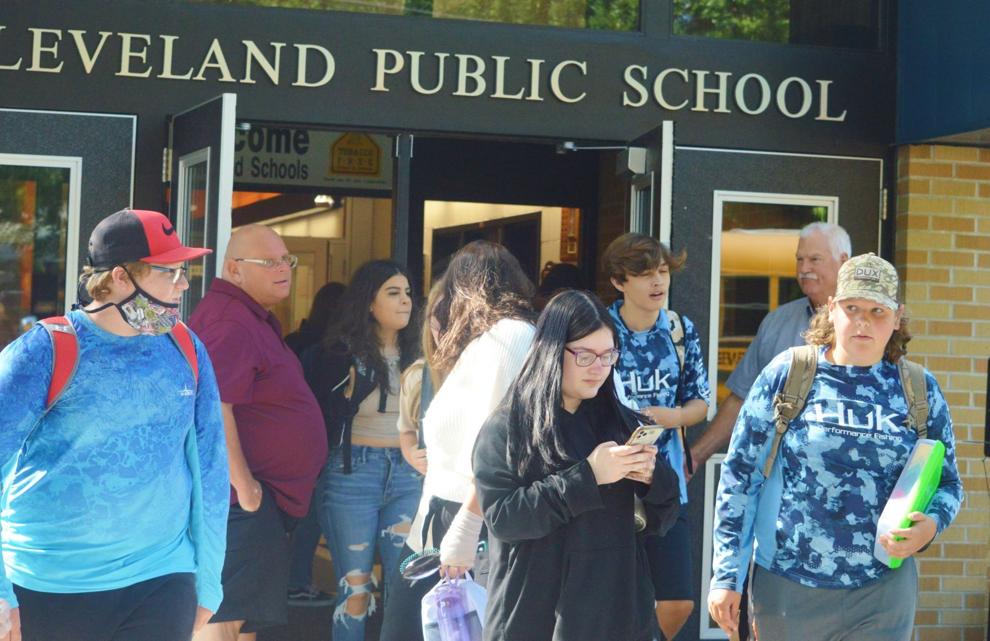 Le Sueur-Henderson, Tri-City United and Cleveland school districts opened their doors on Tuesday to kick off what will hopefully be a more normal school year. Not only were staff and faculty ready to get back to school, students were excitedly anticipating returning to the classroom.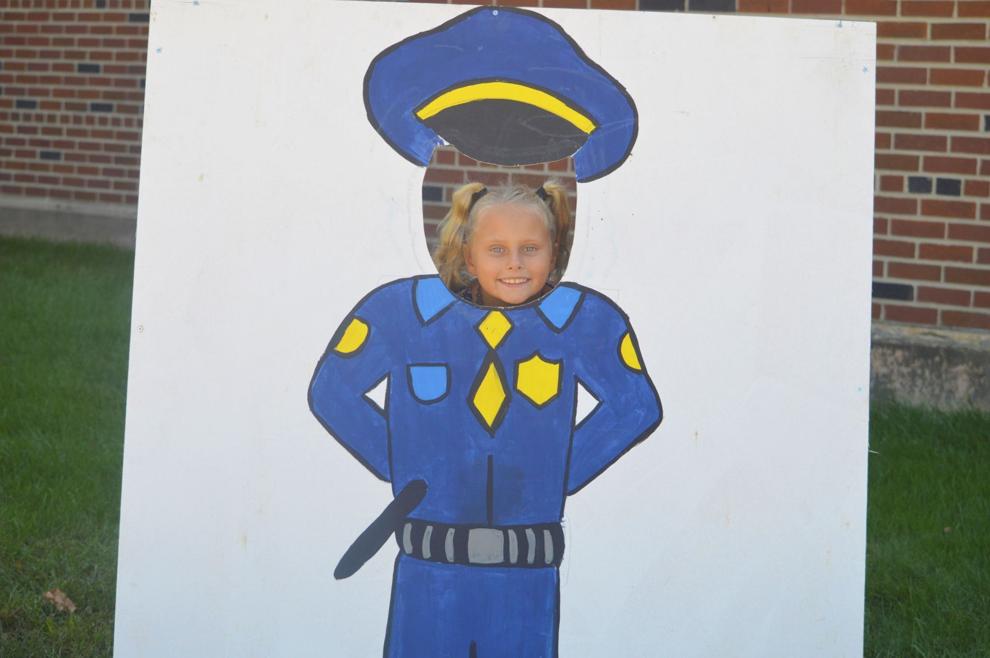 "It feels great," said incoming Le Sueur-Henderson third grader Farah Weldon. "I'm excited to be in class with my friends."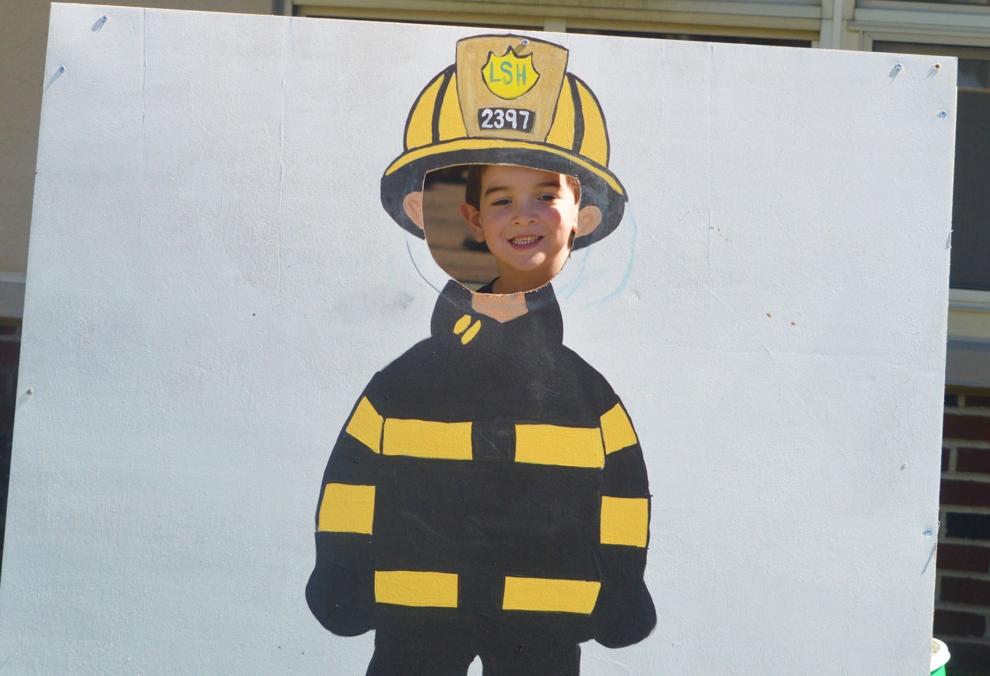 Weldon's classes didn't start until Thursday, but on Tuesday she got a first look at her Park Elementary classroom and her school picture taken at the welcome back parent teacher conferences. Outside Park Elementary, school-themed signs and sidewalk chalk art welcomed students back. Kids could even get their picture taken while poking their heads through face cut out boards of a police officer, firefighter, astronaut and princess.

While young learners were still being oriented for the upcoming year, high schoolers and middle schoolers were back on Tuesday for their first day. Le Sueur-Henderson and Cleveland Public Schools welcomed all their 7-12 grade students while Tri-City United had a two day phase in for the upper classes. Grades 7-9 started on Tuesday while grades 10-12 came back on Wednesday.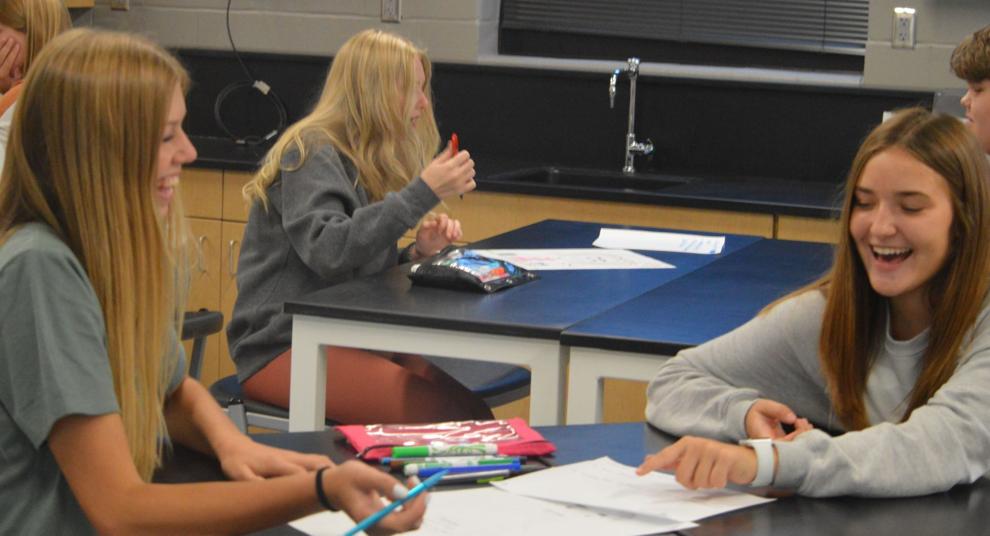 The phase-in allowed freshmen to adjust to the new expectations of high school. The incoming students were split into two groups, Titans Blue and Titans Silver, and spent part of their day going through their class schedule while the other group participated in orientation activities.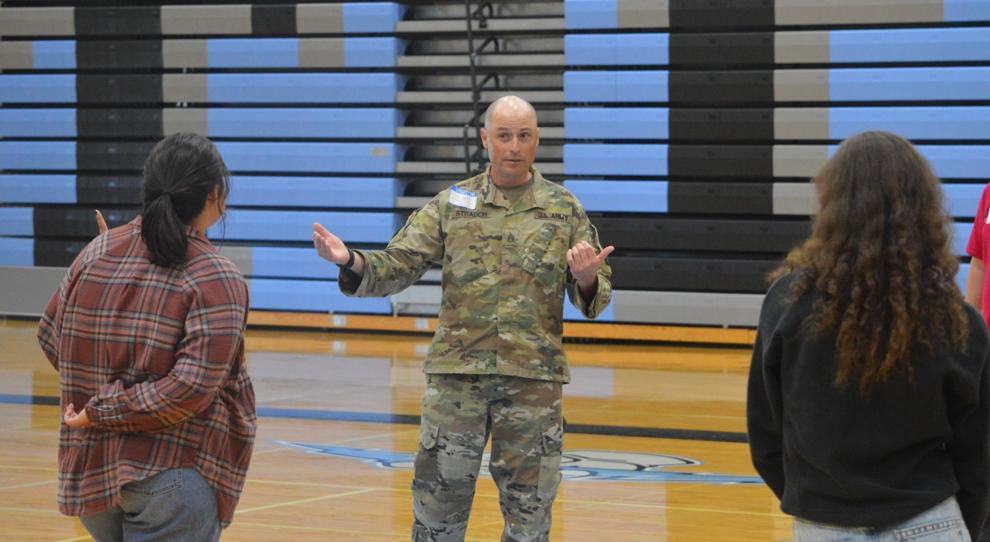 The unique activities focused on familiarizing students with the building itself and how to succeed in high school. Freshmen navigated the building in a school scavenger hunt, learned about the high school experience in a Q&A with TCU upperclassmen in the National Honor Society and received insights on group and team building from Master Sergeant Jason Strauch of the Minnesota Army National Guard.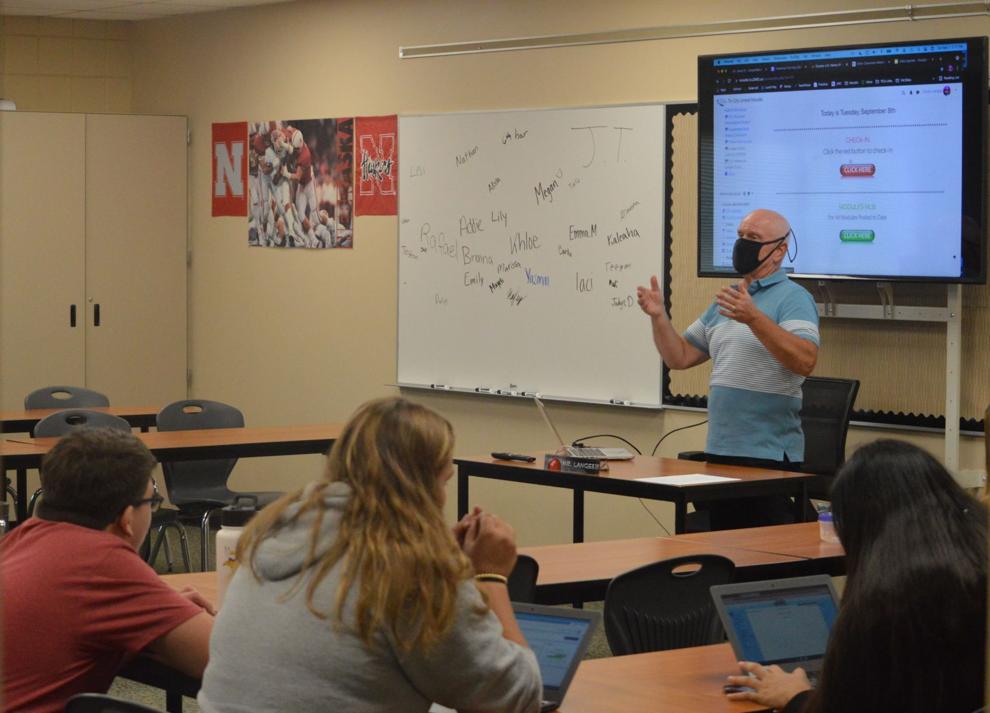 "Today's Sept. 7 Freshmen First Day, something that we started last year as we were in Hybrid Learning due to COVID-19, had all of our ninth graders on the Tri-City United High School campus," said TCU Principal Alan Fitterer. "This is a great day for our freshmen to be high school students and to ask their questions without having grades 10-12 on the campus."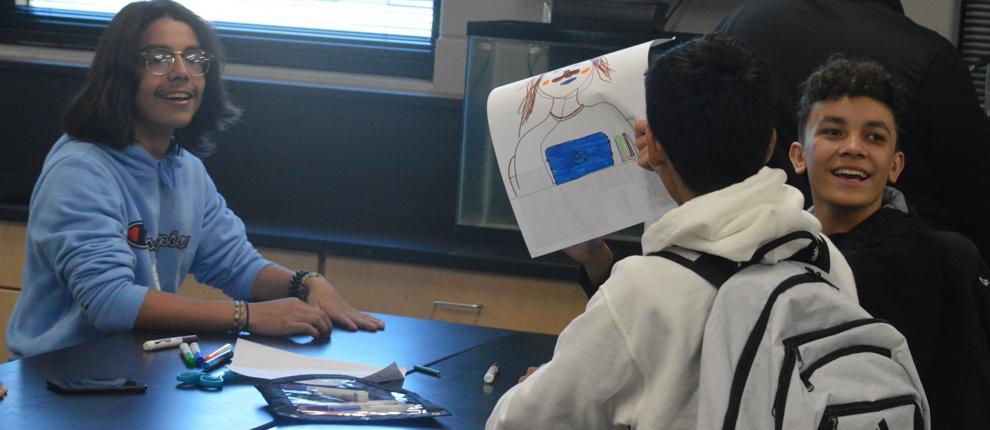 Cleveland's 7-12 graders went straight back into the classroom on Tuesday while PK-6 graders took an open house tour of their classrooms. As the bell rang and students took their leave on the school buses outside, Superintendent Brian Philips felt students were smoothly transitioning back to learning.
"There was a lot of excitement with new families coming in," said Philips. "It was good to see elementary students in the open houses, that was a good start. The secondary kids fell right back into a normal routine, so for the most part everyone's ready."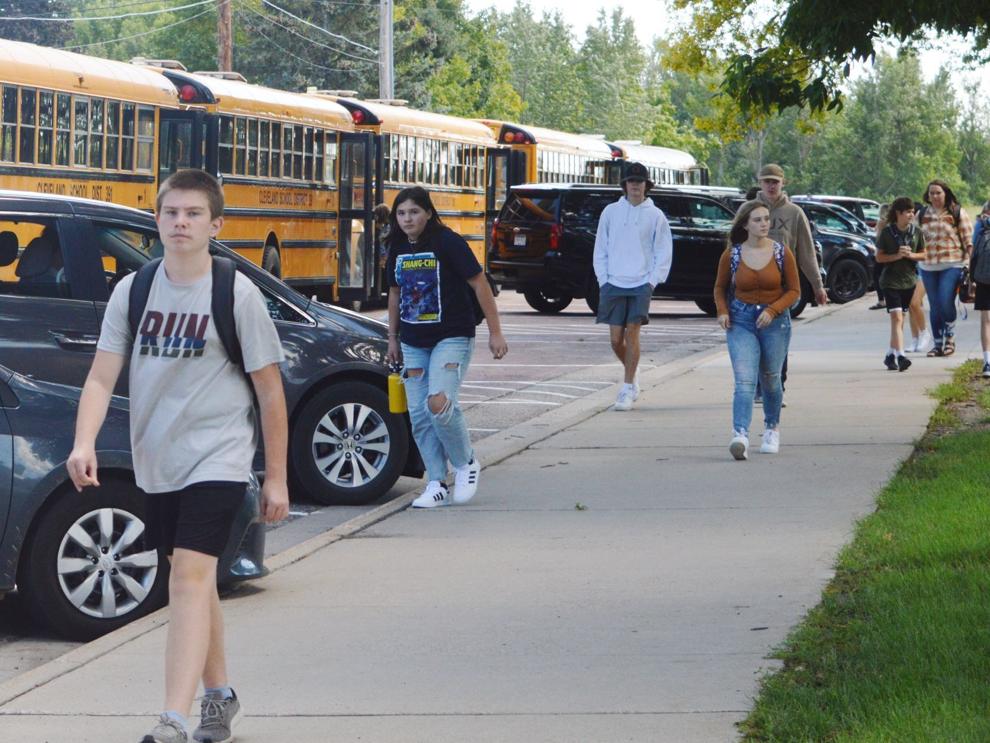 As the year begins, school districts not only have the responsibility of adjusting students back into the classroom, but also keeping them in the classroom as the challenges of the COVID-19 pandemic have yet to subside. As of Sept. 2, Le Sueur County saw 206 total confirmed cases in August and 20 new cases in the first two days of September.
Seeking to bring back a normal learning environment, local districts have all opened for in-person learning where masking is recommended, but not mandated. Districts have also implemented case follow up and quarantine plans when a case is detected and distance learning options for students uncomfortable going to class.
"We're trying to make it a normal year as much as possible," said Philips. "Some kids are masking, some aren't, masks aren't mandated."